It is an exclusive content management system that helps manage online content, such as creating websites, mobile apps, and many more. It becomes easy to manage all your marketing content and assets with the help of Adobe Experience Manager (AEM).
What is Adobe Experience Manager?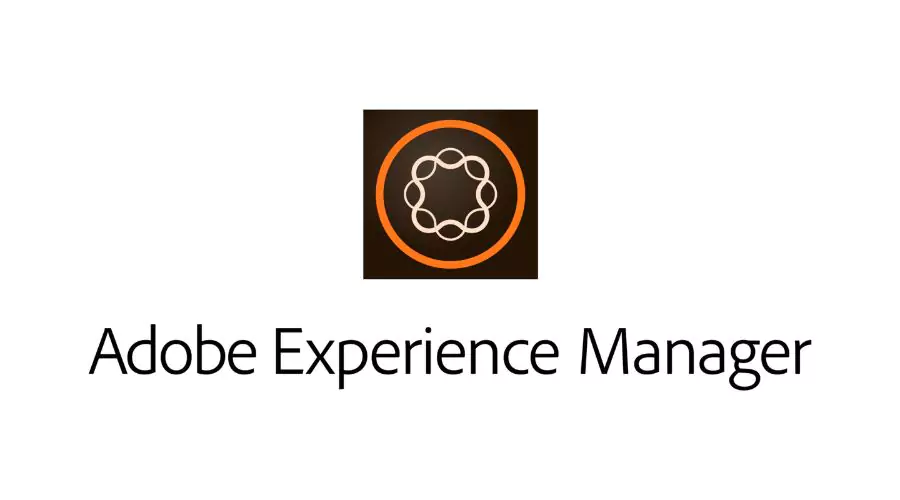 Organisations can develop and maintain dynamic, attractive websites with AEM. They can provide consistent experiences across many devices and connections. It has capabilities like drag-and-drop component editing, flexible layout, template-based page development, and content authoring. Adobe experience manager forms an excellent platform to perform all your tasks with ease.
The Essential Elements and Functions of Adobe Experience Manager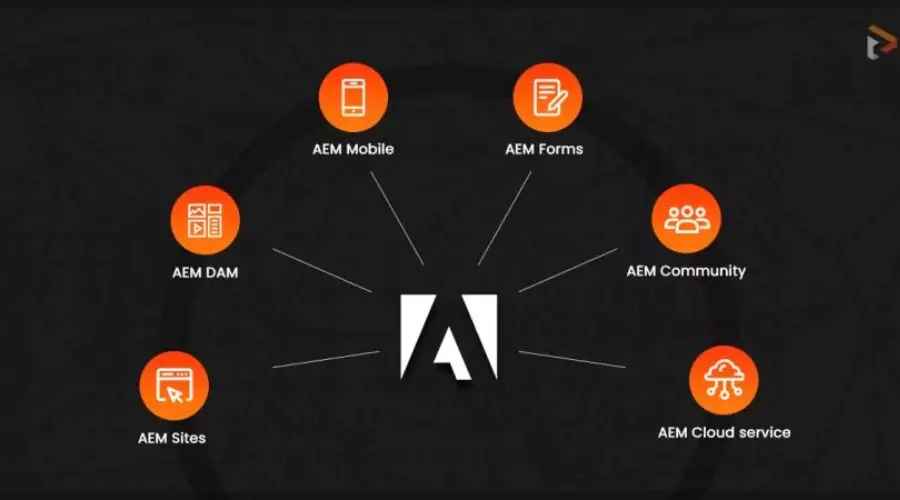 With its extensive features and functionalities, Adobe Experience Manager (AEM) enables businesses to design, oversee, and deliver outstanding digital experiences. Here are the key features and skills of Adobe Experience Manager:
1. Content management
Users can create, update, and publish content using the comprehensive content management system (CMS) offered by AEM across various channels and devices. It provides editing, drag-and-drop functionality, and easy authoring tools for effective content production.
2. Digital Asset Management (DAM)
With the help of practical DAM ability, it becomes very easy to manage, organise, and distribute different digital assets. On a similar note, it also helps in managing videos and photos. One can manage assets easily with the help of various tools offered by AEM. Along with that, tagging and metadata management also become an easy task.
3. Multi-channel Delivery 
AEM facilitates sending information to various channels, websites and campaigns through emails, social networking sites, and mobile apps. All these are possible with the help of the multi-channel support of AEM.
4. Analytics and Insights 
This helps in understanding the behaviour of the consumers and their interaction through integration. The effectiveness of the business content is monitored through this data and analytics. This also facilitates improving their online insights.
5. Scalability and Performance  
Adobe Experience Manager is designed with great scalability and performance to suit enterprise-scale requirements. It supports remote authoring and publishing surroundings, caching technologies, and content replication to enable effective content delivery.
Importance of Effective Adobe Experience Management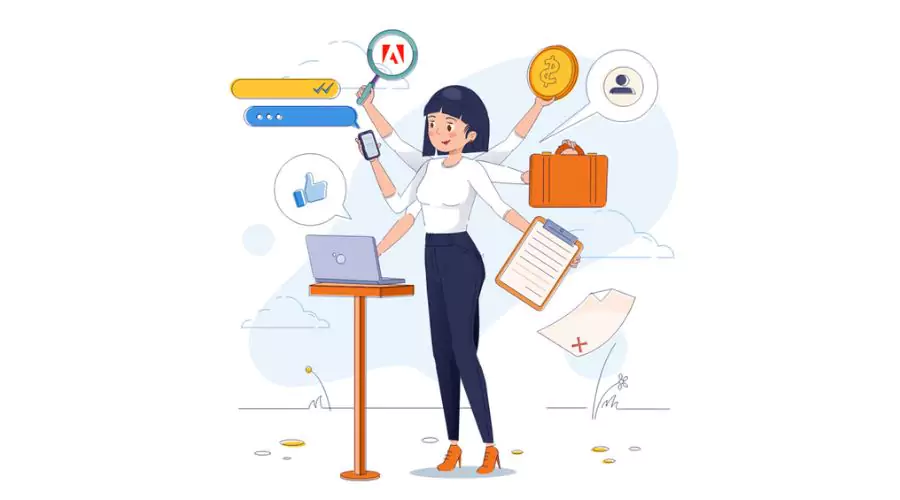 The advantage of organising digital assets is that it streamlines the procedure for your team to access, retrieve, and use all of this digital information. Your team will spend more time improving your digital experience thanks to Adobe Experience Manager rather than looking for assets. Organisations may use AEM's personalisation and targeting features to engage clients more deeply. Businesses may give the appropriate material at the proper time and increase consumer engagement and contact with their brand by understanding the preferences, behaviours, and context of their customers. The ability to offer unique digital experiences, engage customers, develop brand identity, and optimise content operations are all made possible by successful Adobe Experience Management. Businesses can enjoy a competitive edge in the current digital environment and develop enduring client relationships by utilising AEM's capabilities.
Create and Manage Forms with Adobe Experience Manager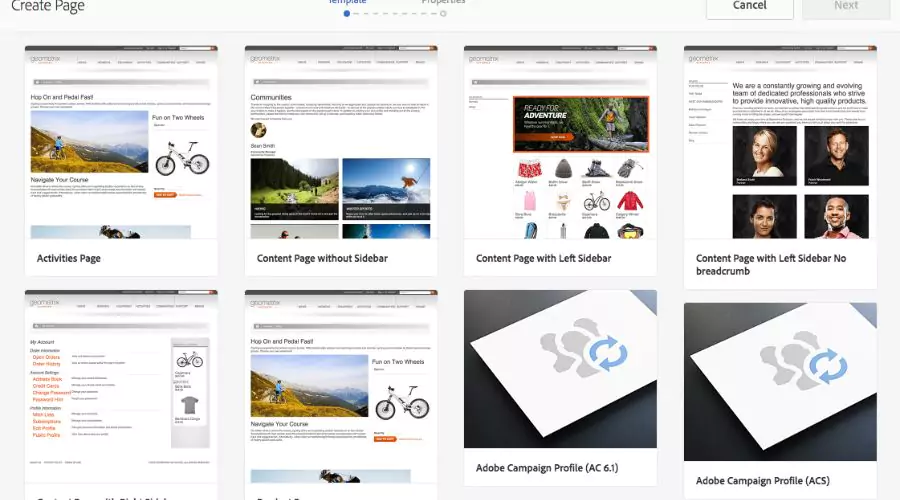 With the robust features for developing and managing forms provided by AEM, businesses can simplify their form-processing procedures and improve user experience. The design and administration of structures using AEM can be done as follows:
1. Form Authoring
AEM provides a simple drag-and-drop form writing interface that makes it possible for non-technical people to develop forms. Users may quickly add form fields, provide validation guidelines, and alter the form's design to suit their needs.
2. Form Templates
AEM enables the construction of form templates, which act as reusable models for uniform form design. Organisations can retain branding uniformity, predetermined form structures, and standardisation across many forms by using templates.
3. Form validation and Error Handling 
To guarantee data completeness and accuracy, AEM offers extensive form validation features. Users can specify data formats, necessary fields, and consistency checks for data when defining validation rules for form fields. For improved user guidance, AEM also offers customised error messages and notifications.
4. Data Integration 
AEM effortlessly connects with systems and data sources to dynamically fill form fields. Organisations can link forms to databases, online services, and other company systems to enable quick data gathering and validation and to pre-fill form inputs with pre-existing data.
Organisations may improve user experiences, acquire correct data, and optimise internal procedures by utilising Adobe Experience Manager's form creation and administration features. AEM is an effective platform for efficiently designing and managing forms because of its user-friendly interface, responsive design, data integration, and workflow features.
Conclusion
To sum up, Adobe Experience Manager (AEM) is a thorough digital experience platform that enables businesses to design, oversee, and execute outstanding digital experiences. AEM gives organisations the tools they need to thrive in today's digital environment by combining the management of content, digital asset management, personalisation, targeting, workflow, and data analysis features into a single platform. Organisations can optimise their digital strategy, increase their operational effectiveness, and make data-driven decisions thanks to the powerful capabilities of AEM, such as form generation and management, digital asset administration, and analytics insights. In general, Adobe Experience Manager equips companies to offer excellent online interactions that engage clients, bolster corporate identity, and spur expansion. You can also visit Trending cult for more information. 
FAQs