Are you tired of manually creating and updating your technical documentation? Look no further than Adobe RoboHelp, the industry-leading authoring tool that simplifies the process of creating and managing online help systems, user guides, and knowledge bases. With its intuitive interface and powerful features such as responsive HTML5 output and multi-device publishing capabilities, Adobe RoboHelp is a must-have for any organisation looking to streamline its document workflows. We'll dive into all things from its history to its latest updates – so you can get up-to-speed on this essential tool for technical writers.
Features of Adobe RoboHelp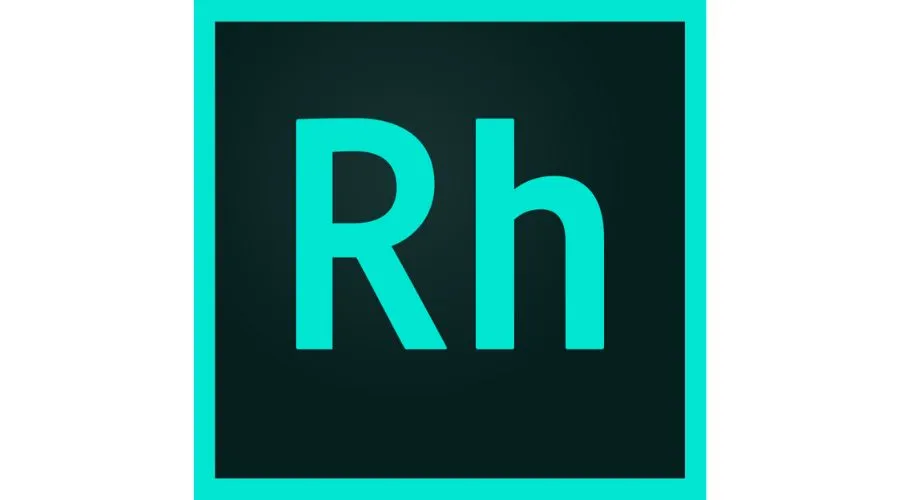 Multi-Channel Publishing
One significant advantage of multi-channel publishing with Adobe RoboHelp is its ability to streamline workflows and reduce production time significantly. By creating one source document and then distributing it across several channels at once, authors can save time and resources while maintaining consistency throughout all versions of their material.
Furthermore, multi-channel publishing enhances user experience by providing readers with access to information anytime, anywhere, via any device. It eliminates the need for separate versions of documentation for each platform or channel, which may confuse users who are looking for specific information.
In conclusion, Multi-Channel Publishing using Adobe RoboHelp is an essential tool in today's digital age because it offers numerous benefits such as wider audience reachability through multiple formats & devices and streamlined workflow processes leading towards reduced production times which ultimately results in better user experiences overall.
---
Advanced Content Management
It provides several benefits that make it stand out from similar tools available in the market. Its user-friendly interface and intuitive navigation make it easy for even non-technical team members to use it easily. It also offers multiple output formats, such as HTML5, PDFs or mobile apps, which can be customised according to specific requirements.
Additionally, it integrates seamlessly with other applications, such as Microsoft Word and SharePoint, making collaboration between teams more efficient than ever before.
In conclusion, Advanced Content Management Adobe RoboHelp is an indispensable tool for organisations looking forward to managing their content effectively while saving time and resources in the process. Its numerous features provide flexibility and customisation options that cater specifically towards individual company needs, leading them to succeed in today's digital age, where information plays an integral role in organisational growth and development.
---
Interactive Elements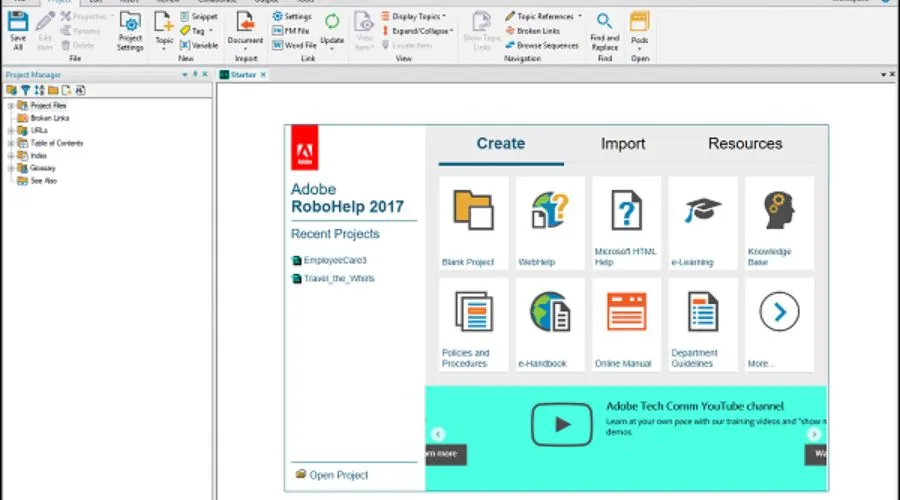 With the aid of the robust tool Adobe RoboHelp, content producers may create interactive components for their online help systems. Simple buttons and hyperlinks to more intricate features like pop-up windows, drop-down menus, and integrated multimedia can all be considered interactive components. The purpose of these features, according to the Adobe website, is to increase user engagement and effectiveness by giving users a variety of methods to acquire information. 
An embedded video instruction, for instance, may provide visual learners with a step-by-step walkthrough on how to perform a job, and a clickable graphic map can assist users in easily navigating through the various help system parts. Interactive features in Adobe RoboHelp have the potential to boost engagement among users in addition to increasing usability by making learning more enjoyable and memorable.
Research demonstrates that gamification strategies in e-learning settings, such as quizzes or simulations, result in greater recall rates than conventional instruction approaches (Kapp 2012). As a result, adding interactive components to your online assistance system may be a good method to increase user happiness and knowledge transfer within your company.
---
Localisation Support
Localisation is an essential aspect of any software or content development process, and Adobe Robohelp provides robust support for localisation. According to a study by Common Sense Advisory, 75% of consumers prefer to buy products in their native language. Therefore, it becomes crucial for companies to localise their content into different languages to reach a wider audience. With localisation support, users can easily create multilingual versions of their help documentation with minimal effort.
It allows users to translate content using machine translation services like Google Translate or Microsoft Translator. Additionally, it also supports popular translation memory tools such as SDL Trados Studio and MemoQ, which can significantly reduce the time and cost required for manual translation efforts.
Moreover, it offers advanced features like conditional text tags that allow users to hide or show specific content based on the selected language version. This helps create contextually relevant documentation in multiple languages without duplicating work across different projects.
Overall, Adobe Robohelp's localisation support enables businesses to expand their customer base globally while reducing costs and maintaining consistency across all translated versions of their help
---
documentation.
Conclusion
Adobe RoboHelp is an essential tool for technical writers and content creators looking to streamline their documentation process. With its intuitive interface, customisable templates, and powerful publishing options, creating and managing help files has never been easier. Whether you're a seasoned professional or just starting out in the field of technical writing, Adobe RoboHelp 11 provides the tools you need to create high-quality documentation that meets your users' needs. So why wait? Start exploring Adobe RoboHelp today and see what it can do for you! Remember: good documentation is key to providing exceptional user experiences – so make sure yours stands out. Read more on Trendingcult.
FAQs