Adobe Substance 3D Designer is a software for designing and visualising 3D models. Adobe Substance 3D Designer is a specialised toolset with many supplementary applications for texture creation, material development, and environmental design. Adobe 3D Substance Designer furnishes users with extensive features for editing and creating 3D models, including brushes, masks, and deformers. This article contains all the information regarding Adobe Substance 3D designer software.
---
Features of Adobe Substance 3D Designer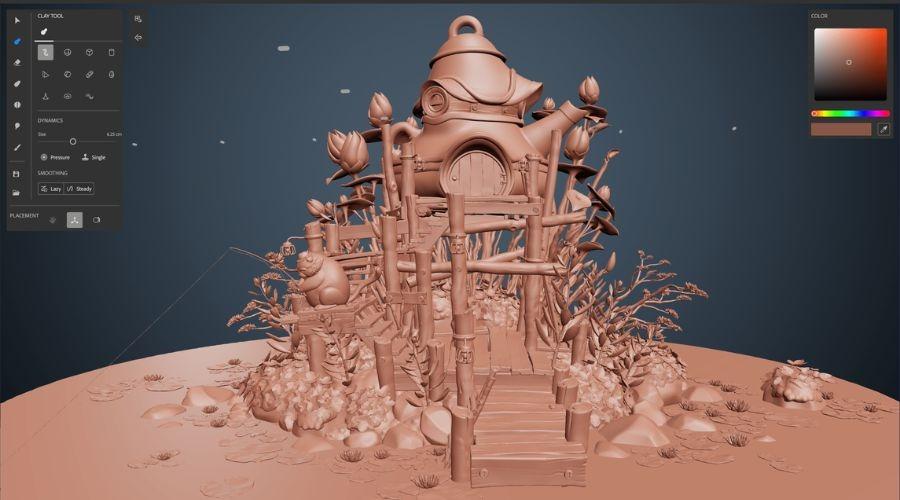 Substance 3D Designer is the latest powerful tool that offers a wide range of features for 3d design and visualisation.  A few key features are mentioned below:
An ever-growing library of content
Substance 3D Designer's remarkable attribute is it's constantly expanding database of resources. As a result, users can access numerous nodes and filters to generate distinctive surfaces with customisable noises and patterns. With a wide range of options, users can streamline the creation of premium-quality 3D models, minimising the time investment.
HDR Light Creation
Furthermore, Substance 3D Designer endows its users with the capacity to construct parametric illumination stages utilising procedural lights or 360° photographs. This characteristic facilitates users in attaining meticulous lighting for their models, thereby heightening their realism and refinement. Whether engaged in developing a game or an architectural endeavour, the production of HDR lighting can assist in realising the sought-after outcome.
Colour Management
Another noteworthy characteristic of Substance 3D Designer is its adaptability in managing colours. With Pantone and OpenColorIO support, users can verify the precision and coherence of their colour schemes across a diverse range of devices and platforms. This functionality is for individuals engaged in brand creation or other undertakings where precise colour representation is essential.
MDL Support
Substance 3D Designer also provides MDL support to facilitate the creation of purpose-built shader graphs. This characteristic empowers users to develop materials that demonstrate enhanced realism and intricacy, bolstering their models' uniqueness. MDL support is valuable for professionals engaged in gaming and animation ventures.
Apps Included in Adobe Substance 3D Designer and their functionalities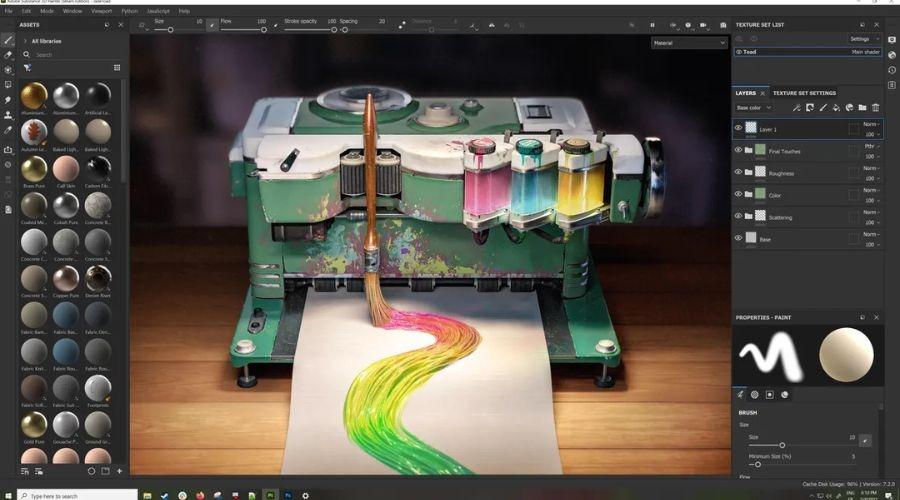 As we said earlier, Substance 3D has an ecosystem of apps that empower you to design.
---
Adobe Substance 3D Painter
Adobe Substance 3D Painter is a 3D painting software that provides high-level utilities to produce top-quality textures and materials applicable in numerous industries. Its user-oriented interface, tailored workspaces, and dynamic 3D rendering facilitate the fast and efficient development of textures and materials. The software's brush and particle systems, intelligent material, and several options, along with real-time dynamic stroke previews, offer diverse configurations to produce realistic effects. Adobe Substance 3D Painter flawlessly combines with other Substance 3D products and is compatible with a wide variety of software. Additionally, the software grants users an abundant library of materials while also allowing them to create and distribute their materials.
---
Adobe Substance 3D Stager
Adobe Substance 3D Stager is a rendering and visualisation software that allows its users to create and edit 3D models, catering to diverse industries such as entertainment and gaming. With its user-friendly interface and advanced real-time rendering technology, it facilitates the efficient creation and editing of 3D scenes. The software supports numerous file formats, thereby streamlining the process of importing and editing 3D models and materials from external sources. Furthermore, Adobe Substance 3D Stager unfolds an extensive range of lighting and camera options. The software affords users the luxury of exporting their content in various file formats, including video and image sequences. Ultimately, this exceptional software empowers creatives to generate first-rate 3D content across a plethora of industries.
---
Adobe Substance 3D Sampler
The Adobe Substance 3D Sampler is a software application that enables users to produce top-notch textures from images captured via photography or scanning. With sophisticated algorithms and an intuitive interface, the program streamlines the creation of seamless textures suitable for a range of industries such as film, video games, and architecture. Notably, the software is furnished with an extensive material library and can generate PBR (physically based rendering) materials tailor-made for use in 3D applications.
Adobe Substance 3D Modeler
Adobe Substance 3D Modeler is a software designed to author 3D materials. It features a suite of potent tools for creating and editing 3D models and materials. Its workflow is node-based, thereby enabling users to create intricate materials with little difficulty. Additionally, its comprehensive library of filters and presets offers a diverse selection of options for personalisation. Furthermore, the software also includes support for MDL materials, which enables the creation of physically precise materials that function efficiently across different platforms.
Adobe Substance 3D Asset
Adobe Substance 3D Assets provides a virtual marketplace that grants access to an extensive collection of 3D models, materials, and textures for users to peruse and obtain. The platform offers a comprehensive selection of premium assets that are adaptable to numerous 3D software applications. In addition, individuals can elect to submit their assets for sale and dissemination to other users.
---
Hardware Requirements to run Adobe Substance, 3D Designer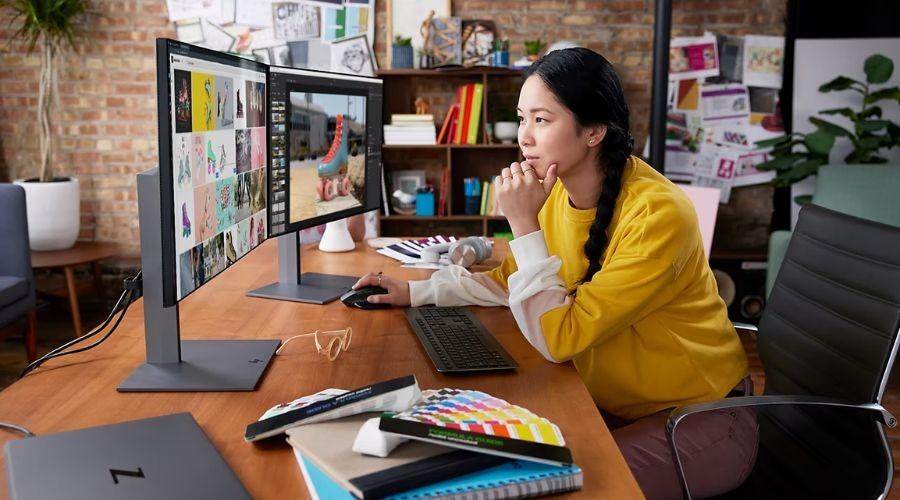 Adobe Substance 3D facilitates a broad spectrum of hardware, comprising graphic cards from NVIDIA and AMD, Wacom tablets, and 3Dconnexion mice. Furthermore, the software seamlessly runs across various platforms and devices, such as desktop and mobile, and operating systems like Windows and Mac OS. Through tailor-made optimisations for different equipment configurations, Adobe Substance 3D affords users enhanced flexibility to develop and process 3D visual elements seamlessly and productively.
To know more specific details regarding the hardware requirements to run Adobe Substance 3D Designer, visit the link given below.
---
Conclusion
Adobe Substance 3D Designer is a powerful software for developing 3D models. Its efficiency on diverse hardware setups and integration with other Adobe Substance 3D offerings make it a preferred choice for seamless 3D content production. For more information, visit Trendingcult.
FAQs