Adobe Creative Cloud for Teams is an ideal volume licensing solution for organisations looking to leverage a powerful suite of creative tools. It provides your business, studio, agency, company, office, school, or other organisation with the same Creative Cloud capabilities as an individual but with vastly more control over multiple users. Creative Cloud for Teams is packed with features that increase productivity, simplify everyday tasks, and allow for creating incredible work. Additionally, its pricing structure is designed to maximise value for organisations of any size. In this article, we will discuss the features and pricing of Adobe Creative Cloud for Teams.
Features of Creative Cloud for Teams
Your team can Collaborate and share their work effortlessly and securely with the ability to exchange files and folders across computers and devices.

Creative Cloud Libraries

, constructed for this purpose, enable you to keep version control, stay abreast of changes, and work together more efficiently. 

The web-based Admin Console provides IT with the capability of adding or reassigning seats quickly and simply, and billing will be taken care of at the next payment cycle. Deployment and administration are made simple and convenient as you can do it either centrally or let users install as desired. 

If you have questions about deploying or managing licences,

Creative Cloud for teams

provides an onboarding webinar plus 24/7 technical support. Get personalised help from one-to-one Expert Services meetings and thousands of tutorials to help make the most of the software. 

You can also access creative resources to kick off the design process. Adobe Stock provides a great selection of royalty-free photos, graphics, videos, and our special compilation of premium images from some of the world's most talented artists. Get the best value for your business with an

Adobe Stock team plan

, and share each licence with as many as 10 team members free of charge.

Adobe creator cloud has exclusive features, such as Creative Cloud Packager is available for central deployment of applications and updates to your organisation. Additionally, each plan offers generous cloud storage of 100GB (All Apps) or 20GB (Single App) for sharing and collaboration.

Adobe Content Cloud for teams

provides all the tools necessary to create content that boosts the image of your brand. With the combination of Adobe Photoshop, Illustrator, InDesign, and other desktop and mobile apps, you can bring your creative ideas to life quickly and efficiently. Also, Adobe Acrobat Pro and PDF can help you connect with your team on digital documents. Plus, get access to Adobe Fonts, Adobe Stock, Adobe Talent, Behance, and more, all for free.
Price of Creative Cloud for Teams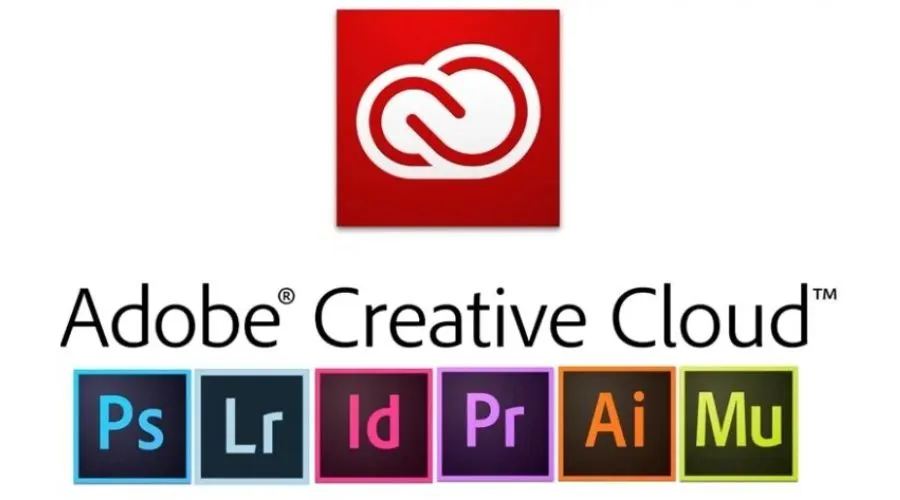 With Creative Cloud for teams pro edition, you and your team can create amazing works of art with powerful, versatile software. With access to all of Adobe's iconic software offerings that have been a staple in various industries, from photography to movie making. You can take advantage of the unbeatable features and capabilities that Creative Cloud for Teams offers and produce stunning projects that will wow the world. It comes in two different Pricing options.
1. Single App
The Creative Cloud Single App plan gives you access to one powerful Adobe app, such as Photoshop, Illustrator, InDesign, Premiere Pro, or Acrobat Pro, for a low monthly fee of $27.91 (excl. GST). Equip your team with the best tools to create outstanding designs, videos, documentation, and more.
---
2. All Apps
With the Creative Cloud All apps plan, your team will have access to 20+ desktop and mobile apps, including Photoshop, Illustrator, InDesign, Premiere Pro, and Acrobat Pro. And for just $65.67/mo per licence, excl. GST, you can get the tools you need to create and collaborate on amazing projects.
---
Conclusion 
Creative Cloud for teams provides access to the full range of Adobe creative apps and services, with added features tailored to optimise collaboration, simplify administration, and protect your IP. Choose the Single App plan, and you get any Creative Cloud app of your choice, or the All Apps plan to get Adobe Photoshop, Illustrator, Acrobat, and 20+ other apps for all your creative projects.
You will also get 1 TB of cloud storage per user with all Creative Cloud plans. This unlocks powerful collaboration tools like Creative Cloud Libraries, Share for Review, and Coediting. Plus, extended version histories for cloud documents and asset reclamation help keep your business moving forward—even as people and projects change. For more details, check out this guide from Adobe and the official website of Trending Cult about Creative Cloud for teams.
FAQ's