In the world of racket sports, badminton rackets hold a very special place as they are the only essential tools for players that provide speed, agility, and finesse on the ground. Their simplistic design, lightweight construction, and precision engineering are some of the features that make them the perfect weapon for winning the game.
So, whether you are just a newbie or a sports professional, Sports Direct, being one of the biggest sports retailers, houses a variety of excellent badminton rackets for you to take your pick.
How to Choose the Right Badminton Rackets for You?
Choosing the right badminton rackets for yourself may require some hit-and-trial, especially if you are a professional. But, to help make it easier for you to choose the correct racket for yourself, here is a list of things you can consider before investing in one.
1. Determine Your Playing Style
The first thing before making a purchase is what type of player are you. Are you an aggressive player who loves throwing smashes or you are more of a soft thrower who prefers control and placement? Choose the badminton rackets accordingly that will suit your playing style.
2. Racket Weight and Flexibility
How much do your rackets weigh and what distinct levels of flexibility do they provide, helps narrow down the long list of badminton rackets quickly. Whether you choose a heavier and stiffer racket or prefer lightweight and flexible ones will totally change your game, so choose well according to your style.
3. Balance Point and Grip Size
When it comes to finding the right balance point, they could be head-heavy, head-light, or balanced depending on your choice. Also, ensure that the grip size of your racket feels comfortable in your hand so you get better control and reduce the risks of any injuries.
4. Pricing and Model
Always read some reviews and ratings of the branded models before purchasing one. It could help you pick out a particular model that would cater to your requirements. And, don't forget to compare the prices on different websites, so you get the possible deals.
Which Badminton Rackets Are Better- Carbon or Graphite?
While carbon and graphite materials are commonly used in the construction of badminton rackets, they each offer distinct advantages that can benefit different players.
Carbon Fibre Rackets are known for their stiffness and power. If you prefer strong smashes and have aggressive gameplay, the carbon rackets let you through powerful shots very easily. When it comes to Graphite rackets, they offer more flexibility and control. So, if you are someone who prioritises precision and finesse, the graphite rackets can offer better control and manoeuvrability.
The final choice ultimately relies on the player and their playing style. Some player prefers the power of carbon fibre, while others prefer control and precision. If you are still confused, you can always get help from a senior player or your coach to find you the best possible badminton rackets that will upend your game for sure.
Which are the Best Badminton Rackets to Invest in?
1. Carlton Aero Blast Badminton Racket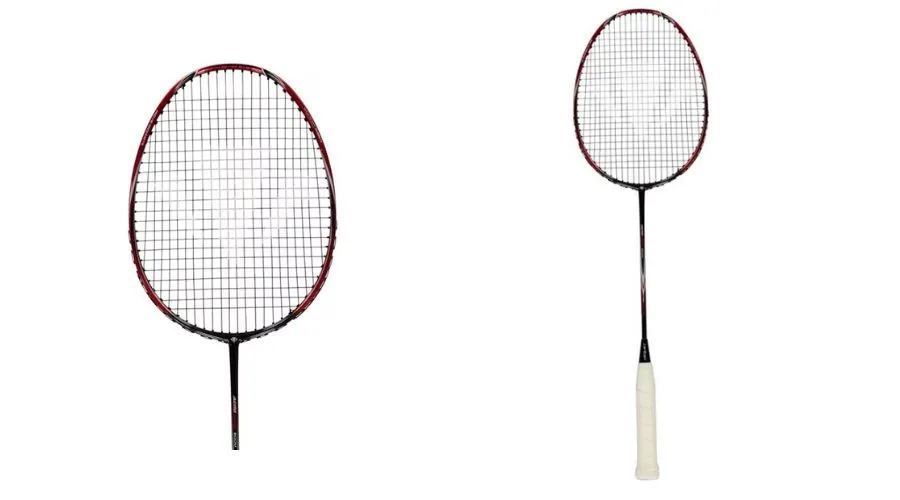 Ce Aero Blast Badminton Racket by Carlton is designed with precision and performance in mind. The sleek and aerodynamic frame allows for faster swings, whereas the balanced weight distribution ensures excellent control and accuracy during badminton events. So, if you are a badminton enthusiast, this black-red costs $37.49.
---
2. Babolat Explorer I Badminton Racket
Le Babolat Explorer Aluminium Badminton Racket is perfect for beginners and occasional players. Made with a lightweight frame, this racket offers excellent manoeuvrability that lets newbies develop their skills with ease. The affordable, reliable, and user-friendly racket is your ticket to enjoy the sports from the very first swing and it only costs $14.99.
---
3. Dunlop BIstm Ti B/R 00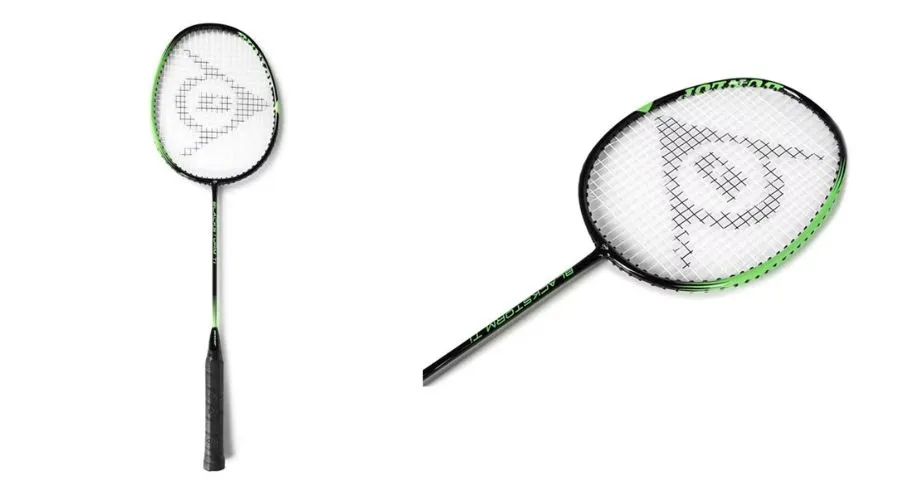 Made with cutting-edge technology that offers both power and precision in every shot, these Dunlop BIstm Ti B/R 00 badminton rackets boast a balanced frame and a flexible shaft that offers a perfect blend of power and control. Whether you play the sport as just a hobby or go for badminton matches, this racket ensures quick, reactive play with every shot.
---
4. Dunlop Blackstorm Graphite Badminton Racket
For players who are just starting out, Dunlop's Blackstorm Graphite Badminton Racket offers a perfect blend of flexibility and control. An oval design shape and a black-red shade allow for greater accuracy and a strong grip, making your game one hell of a competition. So, generate some amazing shots with this racket for a cost of $44.99.
5. Yonex Muscle Power 5 Badminton Racket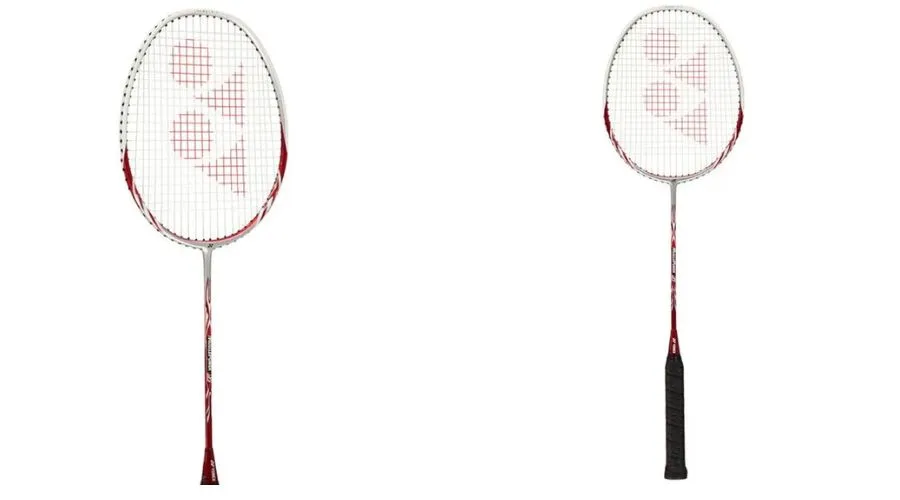 Le Yonex Muscle Power 5 Badminton Racket is another great find for beginners seeking exceptional control and versatility on the field. With its innovative muscle power frame and design, this racket is an excellent choice for players who are just starting their badminton journey. So, order this lightweight and easy-to-manoeuvre badminton at $37.49.
---
A lire aussi - Fusion de technologie et de sécurité : améliorer la sécurité de la maison grâce à la serrure de porte électronique
---
Conclusion
While badminton is one of the most played sports by individuals and professional players, choosing the right badminton rackets could be a challenging task. You need to consider its weight, the balance point, the material used, and most importantly that it fits comfortably in your hand. To make that choice easier, Sports Direct offers top-quality sports products at competitive prices for you to take your pick. For more sports information, visit Tendanceculte.
FAQ