To understand the use of layer panels, we need to understand photoshop. Photoshop can be defined as a photo editing software that experts and professionals use to alter or change the original photos according to need. This work should be done professionally and carefully. Now, the layer panel is a section that shows our applied and used images and shapes, like one paper on top of the other. It gives a better look and shape to your resulting photo. Layers can be used for effects like shadow, contrast, or glow. It also helps you merge other images or add text to your photos. It has a lot of essential features which, if used properly, can help you with its exciting features to deliver good work. This feature is quite easy to understand, and you might even perfect it with time.
---
Steps to use Layer Panel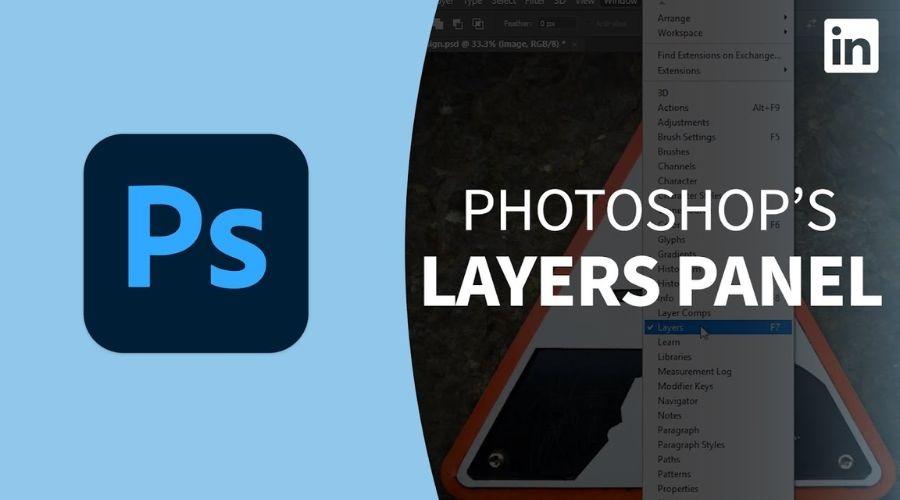 Improve your Photoshop skills drastically with the help of the layer panel feature. Get a better view of your edited pictures, thus enhancing the quality of your resulting work. 
Below mentioned are a few easy steps that will help you to use the layer panel to give better photoshop results –
Let us understand our working space in the first step. At the top of your screen, the Menu Bar can be seen. It contains options like a filter, 3D, file, edit, etc. Just below the Menu Bar, there are tools like style, width, and height to adjust your photo and your working space. On the left side of your screen, there is another set of tools containing options that will help you while working on the actual photo. Select any of these tools, and your cursor will change to the selected tool. All these features are essential for

layer panels in photoshop

. 

For the next step, click on the 'file' option in the top left corner of the Menu Bar on the top of the screen. A drop list will appear before you. Choose the first option from the list, that, 'New', and select the file you want to edit. You can also press Ctrl+N. To edit an existing file, click on the second option from the list, that is, 'open' or press Ctrl+O. 

As soon as you select your document, the background layer will appear in the layer panel. It is, by default, termed as 'background.'

Now is the time to bring in the image you are supposed to edit in this software. Go to the folder where you have saved that image and click on it. Drag that image on your work screen. Photoshop allows JPEG, PSD, and PNG formats. After you click the required image, it will appear on your work screen. 

After you drop your selected image on the screen, another

layer has been added

. You are free to name this layer accordingly. 

Now, you can only make changes in a layer labelled as a 'normal layer.' When you click on the background layer, there appears no layer panel since it is not a normal layer. For making it a normal layer, double-click on your background layer, and a dialogue box will appear in front of you. Name this layer and change the mode to 'normal layer.' You are now free to edit that layer as well.

You can now make changes in both the selected layers. Select as many layers as required and name and edit them accordingly. Deleting the layer is also as easy as adding one. Just click on the 'delete layer' option that will appear when you right click on that layer. 

One of the many features of

the layer panel

allows you to lock the image or a particular area of the page by clicking on 'lock transparency pixel' and locking the image for drawing anything. This locked area will not be enabled for any kind of editing.

You can also lock the position of your layer if you don't want it to move in any way. Your selected image will not move anymore. Click on the 'lock position' option to do so. You cannot change the position, design, or any parameter of this image anymore.

If you have added numerous layers, you can see and edit every layer from the 'Layers' section in your layer panel. There is also a 'Search' option where you can type the name of your layer and find it easily.  

The opacity of any of the layers can also be changed by right-clicking on that particular layer. Increase or decrease by clicking on the mouse or entering the desired value through your keyboard. 

Increase or decrease the transparency of any layer similarly.
This way, photoshop is made easier and more convenient through the layer panel. Add various layers, and pay attention to detail on every single one of them individually as well as all together. Get your desired result.
---
Conclusion
By following the steps mentioned above and learning with time, you will be on the way to perfecting the art of photoshop. Layer panel photoshop is a very convenient way of photoshop since you can edit and design every layer according to your wish and get the output you hoped for. Check out the Feedhour website and learn about more such skills in detail.
---
FAQ's