The travel agency Secret Escapes unveils a curated selection of popular travel destinations that are as captivating as they are renowned. We urge you to travel these well-traveled places with new eyes as you experience an elegant fusion of luxury and authenticity. Our unique collection gives a distinctive viewpoint on these well-loved locations, allowing you to immerse yourself in the heart and soul of each tourist spot, from well-known landmarks to hidden gems. Whether you're drawn to nature's wonders, the legendary streets of ancient cities, or the sun-drenched shores of paradise, our rigorous selection guarantees that your experience will be steeped in luxury and authenticity. Get ready for a special journey with Secret Escapes to create memorable adventures that change the way you travel and discover the world's popular travel destinations.
5 most popular travel destinations for your next trip
1. Beachside Stay at Halkidiki, Greece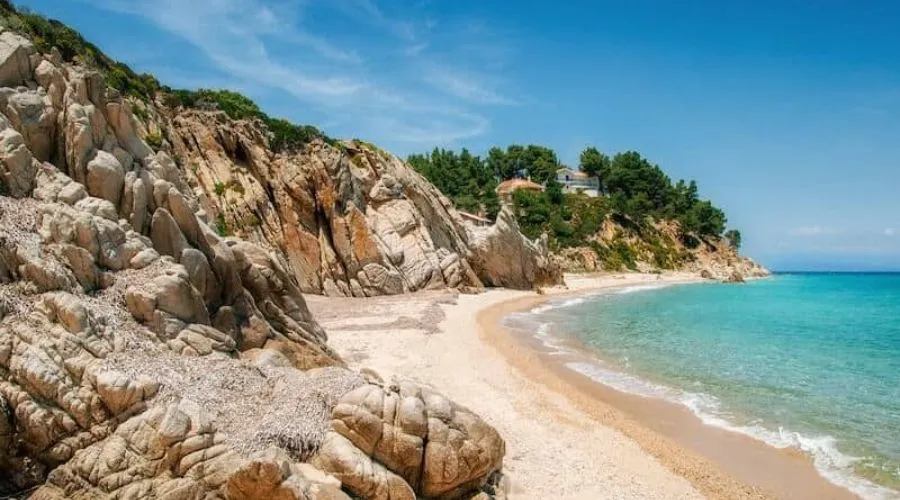 An all-inclusive beachfront stay at the Royal Hotel & Suites in Polichrono village, Halkidiki, which is one of the most popular travel destinations for couples, will allow you to immerse yourself in a piece of Grecian heaven. Steps from the beach, take in the tranquil setting amid beautiful hills while dining at the on-site restaurant. Explore Kallithea and Hanioti, unwind on the beach, or simply rest by the poolside bar. The hotel's strategic location, merely three kilometers from the vibrant towns of Kallithea and Hanioti, gives you the choice to explore local markets, cafes, and evening entertainment. Flights, transportation, and vehicle rental are all included in the package, which makes it the perfect holiday destination.
---
2. The Dreamy Tour to Sri Lanka and the Maldives
Go and experience an extraordinary 12 or 15-night holiday combining the captivating wonders of Sri Lanka and the tropical paradise of the Maldives. Begin your journey in Sri Lanka, where vibrant scents, colours, and landscapes await. Explore tea plantations, nature parks, prehistoric temples, and cultural gems, accompanied by guided excursions that showcase the country's diverse flora, fauna, and history. Then, jet off to the Maldives for days of tranquil relaxation on endless sandy beaches and in crystal-clear waters. This is one of the most popular travel destinations and includes stays in stylish hotels on a half-board basis and a plethora of enriching experiences, from morning boat trips to cooking workshops. With private transfers in Sri Lanka, shared transfers in the Maldives, and flights from major UK cities, this getaway promises to seduce you with the allure of both Sri Lanka and the Maldives. Please note that flight schedules may result in additional nights in transit.
---
3. Halong Bay Cruise and Journey through Vietnam, Cambodia, and Thailand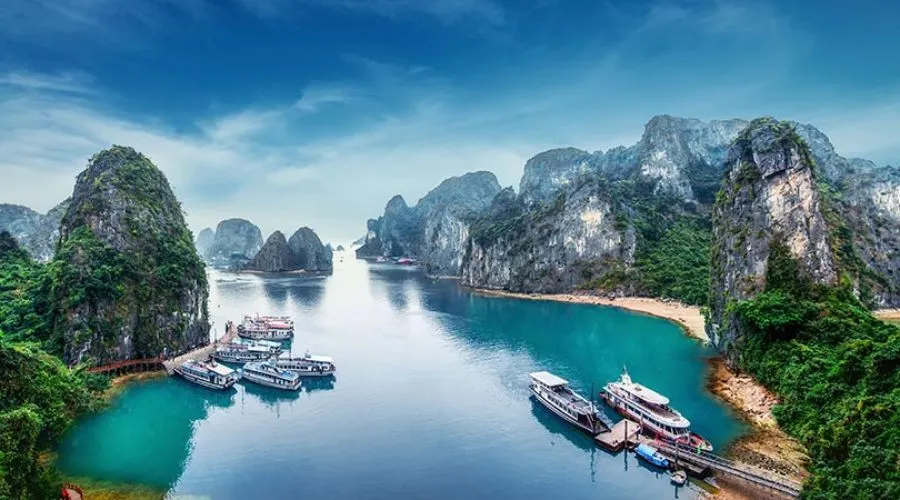 Travel across Vietnam, Cambodia, and Thailand to see the rich tapestry of Southeast Asia's landscapes, cultures, and experiences. This tour is one of the most popular travel destinations for families, with bustling cities, quaint villages, and breathtaking natural beauty. Traverse the iconic Ha Long Bay aboard an overnight cruise, traverse Cambodia's Mekong River, and explore the grandeur of Angkor Wat's temples. Indulge in village tours, treks through picturesque landscapes, and sun-soaked relaxation on a Thai paradise beach. This 20-night adventure includes stays in standard or superior hotels, daily breakfast, select meals, guided excursions, domestic flights, airport transfers, and flights from major UK cities, ensuring a seamless and enriching journey.
---
4. Trip to Bali and Komodo Islands with excursions
Take off on one of the most popular travel destinations for a trip lasting 12, 14, 16, or 18 nights to seamlessly combine Bali's splendour and Komodo Island's wonders. This journey includes flights, transfers, four-star hotels, breakfast every day, and fascinating excursions. Take in the rich marine life, pink powder beaches, and captivating Komodo dragons of Bali. Explore historic temples, travel through volcanic landscapes, and take in Balinese fire dances as you come into contact with local customs and the picturesque rice terraces of Ubud Village. Trek around Ubud Village with guides who understand English, explore temples, and learn about Komodo Island's fascinating wildlife, including its recognizable dragons. Transfers, internal flights, and return flights from significant UK cities are all included in the trip, which could also include additional nights depending on flight schedules.
---
5. Tanzania Safari and Zanzibar Beach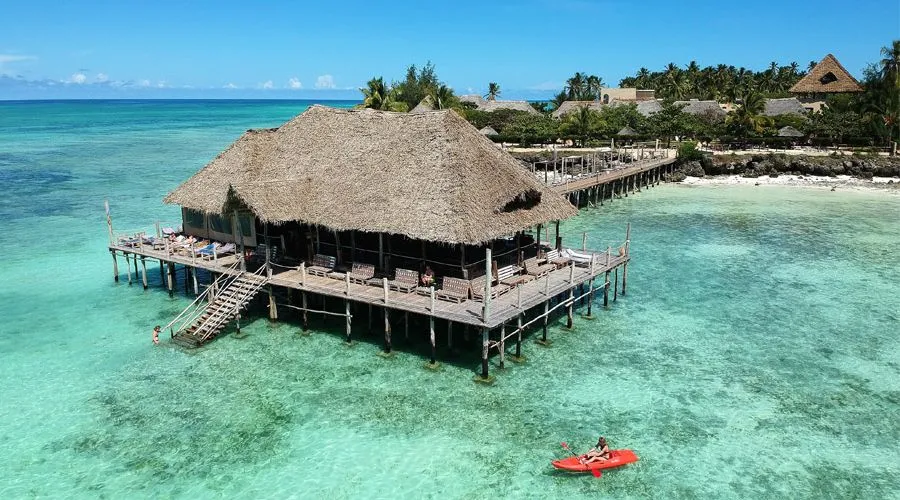 This is one of the most popular travel destinations for a 7 or 12-night vacation that combines Tanzania's exhilarating safari game drives, which include iconic wildlife and deep, old forests. The tranquil beauty of Zanzibar's beaches, along with all travel arrangements and a choice of board, offers the ideal combination of adventure and leisure. Start with a peaceful two-night stay in Zanzibar and savor the island's aquamarine waters and powdery sands. After that, take a trip deep into Tanzania's wilderness for a few action-packed days at a classic safari camp, where you can go on full-day game drives, river boat safaris, and bush walks to see leopards, elephants, giraffes, and other wildlife. Three or six additional nights of relaxation in Zanzibar mark the end of your tour, with the opportunity to upgrade to an all-inclusive package for an entirely unencumbered stay. This best travel destination for families includes nights at Reef & Beach Resort or Zanzibar Bay Resort, Africa Safari Selous, full-board lodging, flights from major UK cities, and all required transfers.
---
A lire aussi - Vols vers Posadas : votre guide ultime pour explorer un joyau caché
---
Conclusion
These popular travel destinations provide a wide variety of experiences to satisfy the needs of every traveler. These popular travel destinations are appealing due to their distinct charms, such as Bali's lush landscapes, Rome's fascinating history, the lively streets of Thaïlande, and the serenity of the Maldives. These locations have knitted themselves into the fabric of our collective travel fantasies, whether it is the stunning architecture of Paris, the untamed safaris of Africa, or the energetic markets of Cambodia. Secret Escapes makes it possible to travel to all the best travel destinations with ease and exclusivity. To know all the details on the most popular travel destinations, visit TendanceCulte.
FAQ