It's time to make mealtimes more interesting and fun for your adorable best friend! A dog's diet can incorporate a bunch of healthy options. From wet foods, kibble and delicious snacks. Let's talk about wet foods! Wet dog food is known for its high moisture content and moist texture. It is easy to chew and digest and usually comprises a bunch of flavors and meals. There are many types of formulations and mixtures of wet dog foods that cater to different types of needs, whether it's breed, size, age, or other special needs. Keep reading to find out more. 
What is Tiendanimal?
Tiendanimal is an online store that provides different types of pet products. You can find everything here ranging from food, snacks, accessories, toys, health and hygiene products and pet homes. If you want to upgrade your pet's experience and make it even better then let Tiendanimal be your ultimate navigator. Tiendanimal is a popular outlet in Spain and continues to improve the overall well being of pets and their owners. Dedicated towards pets' happiness, this platform has everything from the best wet dog food to cheap wet dog food. And all the items one needs to make the living experience convenient for their pets. 
---
How to find wet dog food on Tiendanimal?
Head over to the 'Dogs' section and you'll find the option of Wet dog food. Click there and you'll be redirected to the page. All the available options will be displayed on the page. You can scroll and find the suitable wet food or use the search filters to enhance the process. 
1. Brands 
You can use the 'brands' section to find wet foods available for different types of brands. From Hill's to Royal Canin, there are many options for you. 
---
2. Breed Size 
Another important option is the breed size. From mini, small, medium to large breeds you can find wet foods catering as per their size. There are also universal options that all kinds of dogs can enjoy. 
Royal Canin Maxi Ageing Sachet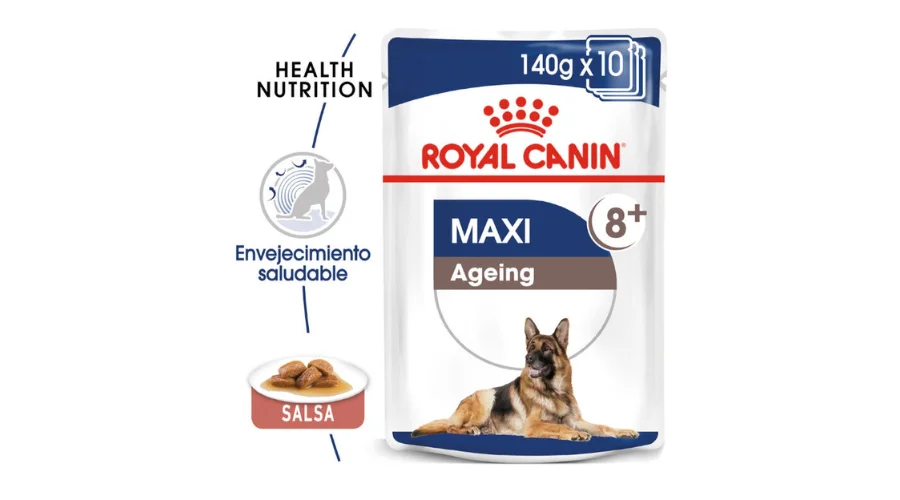 Ce wet dog food is ideal for older and larger dogs. The food consists of meat that has been dipped in sauce for a yummy taste. It is made of vegetable protein extracts, cereals and meats. From its consumption, you can expect it to improve your pet's kidney health, skin, hair, and weight. It is rich in vital vitamins and minerals, which will ensure that your pet gets the necessary doses daily. You can serve your dog one bag everyday and maintain a healthy and balanced diet. 
---
3. Age
Another way to find the best possible options for your dog is the 'age'. Whether your dog is a junior, puppy, adult or senior, you'll find options accordingly.
True Origins Wild Puppy Salmon and Herring Food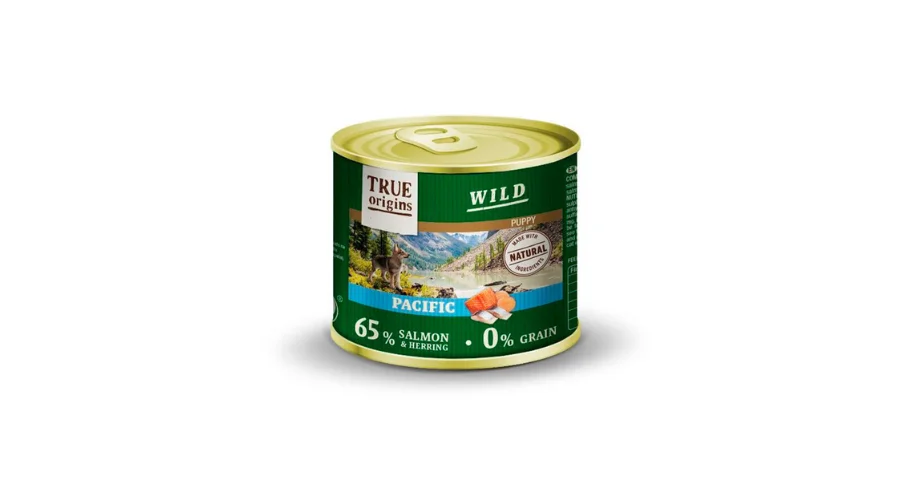 With rich flavors of salmon and herring, your puppy will definitely fall in love with this meal. The calcium ensures apt bone and joint development plus strength. The minerals ensure that your puppy's metabolism is healthy. The omega fatty acids and proteins keep cholesterol, heart and muscle strength in check. Also, this product is grain free, which makes it ideal for allergic dogs. 
---
4. Flavor
If your doggo has a certain flavor it likes then why not include that? Whether it's turkey, rabbit, chicken or salmon, make snack time something it looks forward to. 
Creators, Chicken and Potatoes Can for Dogs
This food includes organic ingredients and has good quality meat. There are no artificial flavors or additive colors in this product. This is a great way to ensure that your dog has a balanced diet and is also getting adequate doses of proteins and nutrients. 
---
5. Specific care
Does your dog have a condition or need specific care for something? Then don't worry, because Tiendanimal has that covered too. Whether it's dental problems, sensitive skin, diabetes or digestion problems, you can find wet dog foods that not only enhance your pet's health but also cater to specific issues. 
Royal Canin Renal Special Wet Dog Food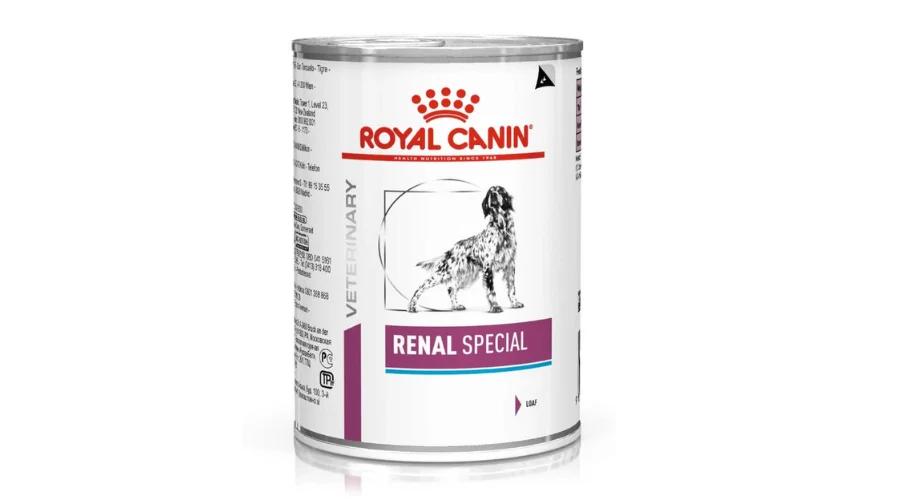 If your dog has urinary problems, then this wet dog food from Royal Canin is a great option. The formula used helps keep the kidney stable and reduces stone formation. It is low in phosphorus. This food also prevents ulcer formation. It is made of meat and animal by-products. Don't worry, because your dog can enjoy special flavors without any compromise on its health. 
---
Conclusion
Wet dog food is a great dietary addition for your cute companion. Whether it's during meal time or puppy days, it serves a wide range of purposes. Moreover, the combination of meals used to prepare wet dog foods is super healthy and nutrition rich. If you want your dog to have a healthier diet, then this is an excellent option to consider. Tiendanimal has wet dog foods and other food varieties of many brands and types. Whether you want to find age wise, breed wise or size wise, there are different foods available catering to varying needs. So, if you are ready to incorporate wet dog foods into your dog's diet, then start with Tiendanimal. Pour plus d'informations, visitez Trendingcult. 
FAQ