The fashion industry is constantly evolving, introducing new trends and styles that captivate our attention and ignite our desire to experiment with different looks. One such trend that has recently made a stunning comeback is the baby doll dress. With its whimsical silhouette and feminine appeal, the baby doll dress has become a must-have in every fashion-forward woman's wardrobe. 
Design features of Vici Collection's baby doll dress
Stylish Variations
Vici Collection's baby doll dress collection boasts an impressive array of styles and designs to suit different tastes and occasions. From classic solid colors to playful patterns and prints, customers can find the perfect baby doll dresses for women to match their individual style. Whether you prefer vibrant floral prints for a summer outing or a solid-colored dress for a more formal event, Vici Collection has a wide range of options to cater to your preferences.
Luxurious Fabrics
One of the standout features of Vici Collection's baby doll dresses is the exquisite fabrics used in their creation. Soft and breathable materials like cotton, linen, and chiffon are expertly chosen to ensure maximum comfort without compromising style. The lightweight nature of these fabrics adds to the ethereal quality of the dresses, allowing them to effortlessly flow with every movement.
List of best baby doll dress on Vici Collection that you don't want to miss:
1. Angelonia Floral Babydoll Dress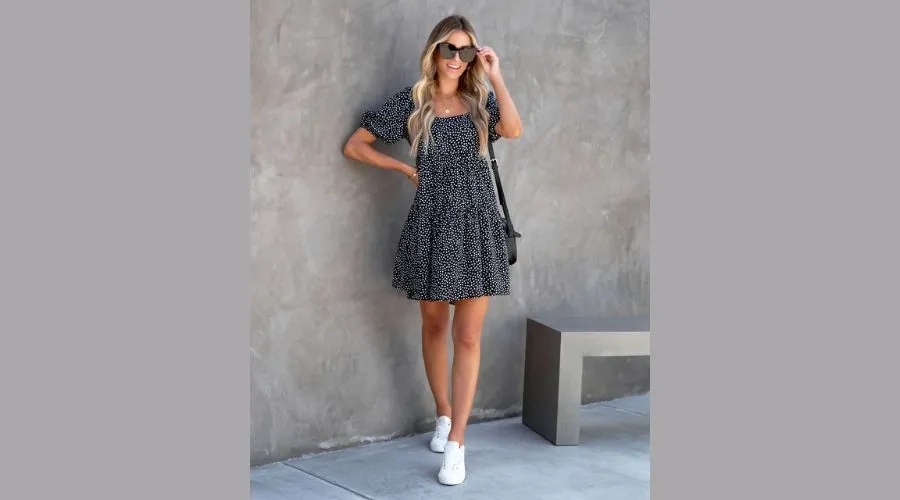 One of the standout features of this dress is the delicate floral print that adorns the fabric. The soft, pastel hues of the flowers evoke a sense of freshness and vitality, making it a perfect choice for spring and summer events. The floral pattern adds a touch of whimsy and femininity, enhancing the overall appeal of the dress. 
Another reason why the Angelonia Floral Babydoll Dress is highly sought after is its versatility. It's a versatile piece that looks great dressed up or down. For a more casual daytime look, pair it with sandals and a straw hat for a chic and relaxed vibe. Alternately, for a chic nighttime look, add heels and a bold necklace.
---
2. Mahoney Smocked Ruffle Mini Dress – Off White
One of the Mahoney dress's greatest assets is its versatility. It's easy to wear both throughout the day and at night, so you can wear it to a variety of events. During the daytime, it can be paired with casual accessories like flat sandals and a wide-brimmed hat for a relaxed yet chic look. 
De Mahoney Smocked Ruffle Mini Dress not only boasts a captivating design but also prioritizes comfort. The smocked bodice provides a comfortable fit that adapts to the wearer's body shape, allowing for ease of movement and ensuring all-day comfort. 
The mini-length silhouette adds a youthful and playful touch while maintaining a sense of modesty. Crafted from high-quality materials, the dress ensures a breathable and lightweight feel, perfect for warm summer days or indoor events.
---
3. Sunol Tiered Button Down Chambray Dress
De Sunol Tiered Button Down Chambray Dress features an A-line silhouette, which flares gently from the bodice to the hem. This shape is quintessential to the baby doll dress style, as it accentuates the waistline while providing a loose and relaxed fit for maximum comfort.
The dress boasts multiple tiers that add dimension and movement. The tiers are strategically placed, allowing the dress to flow gracefully with each step. This feature not only enhances the overall aesthetics but also creates a playful and youthful vibe.
---
4. Cotton Pocketed Denim Babydoll Dress – Vintage Black
Een van de opvallende kenmerken van de Irvine Cotton Pocketed Denim Babydoll Dress is the inclusion of practical pockets. Strategically placed on either side of the skirt, these pockets not only add a touch of functionality but also contribute to the dress's overall charm. They provide a convenient place to store small essentials, such as keys or a mobile phone, without compromising the dress's elegant aesthetic.
The vintage-inspired design of the Irvine Cotton Pocketed Denim Babydoll Dress exudes timeless appeal. The baby doll silhouette, characterized by its high waistline and flared skirt, is reminiscent of the fashion trends popularized in the 1960s and 1970s. This dress pays homage to those eras while incorporating modern elements, making it a perfect blend of nostalgia and contemporary fashion sensibilities.
---
5. Pocketed Off The Shoulder Billowed Dress – Cream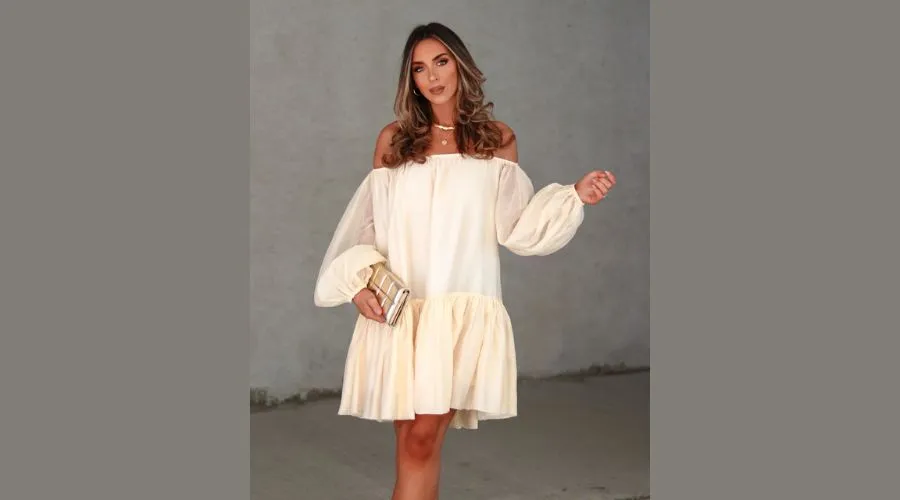 The beauty of the Jewel Pocketed Off The Shoulder Billowed Dress lies in its versatility. Its baby doll silhouette allows it to be styled in numerous ways, making it suitable for a range of events. For a casual daytime look, pairing it with sandals and a floppy hat creates a breezy, bohemian vibe. In contrast, accessorizing with statement jewelry and heels transforms it into an elegant evening ensemble.
This dress can be worn throughout the year, as it effortlessly transitions between seasons. In warmer months, its lightweight and breathable fabric keep the wearer cool and comfortable. During cooler weather, layering with a cardigan or jacket allows for a stylish and cozy look. The dress's cream color acts as a versatile canvas, easily complementing various accessories and allowing for endless styling possibilities.
---
Conclusie
Baby doll dresses van Vici Collection are incredibly versatile, offering a multitude of styling options to suit various occasions and personal preferences. Whether you're aiming for a casual daytime look or dressing up for a special event, the baby doll dress can be effortlessly styled to achieve the desired effect. For more information, visit Trendcultus.
Veelgestelde vragen