Secret Escapes' handpicked wellness spa hotels are more than just regular hotels; they are gateways to a life of balance. Immerse yourself in a world where stress dissipates and the rejuvenating touch of nature and nurture combine to create an unparalleled escape. With a keen eye for exceptional experiences, we've curated wellness spa hotel brands that invite you to unwind, rejuvenate, and find your inner stability. From luxurious accommodations to holistic spa treatments, each aspect has been carefully designed to guide you on a transformative journey of self-discovery and renewal. In these wellness spa hotels, guests can indulge in an array of spa treatments and therapies, from traditional massages to innovative wellness rituals. 
The Best Wellness Spa Hotels Chosen Just for You:
1. Alpine Royal Wellness Refugium & Resort Hotel, Ahrntal, Trentino-Alto Adige, Italy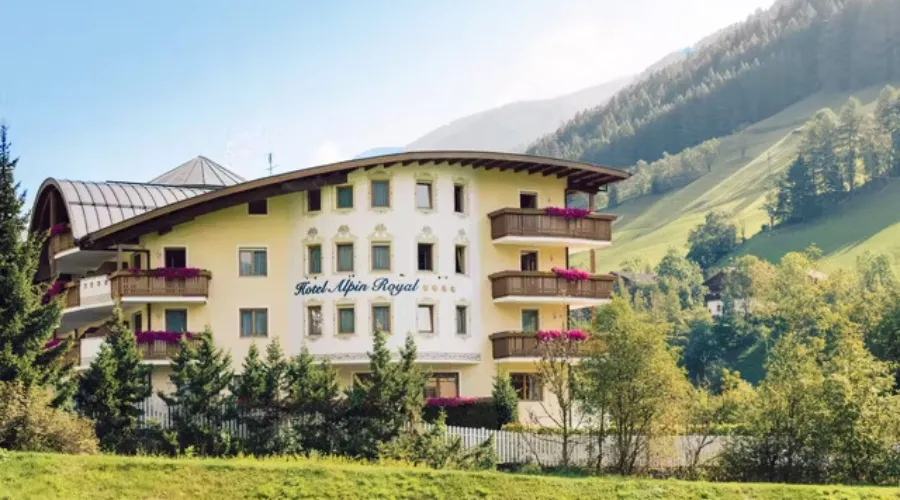 The Alpine Royal Wellness Refugium & Resort Hotel, located in the picturesque Ahrntal area of Trentino-Alto Adige, Italy, is a tribute to unmatched wellness and elegance. While enjoying a meal at our renowned restaurant, stay smoothly connected with WiFi. The welcoming bar and terrace also provide opportunities for relaxation. This is without a doubt one of the best wellness spa hotels, which has an indoor pool, a sauna, and a garden with a calming whirlpool, which turns into a serene refuge. Enjoy restorative spa services (for a charge) and keep up an active lifestyle in our fitness center. These activities are supported by an educational, active, and vitality program that includes escorted hikes and bike trips. Parking is convenient, and you can also provide a warm welcome to your four-legged friends since they are permitted upon request.
---
2. Hotel AlpenSchlössl, St Johann-Alpendorf, Salzburger Land, Austria
The Hotel AlpenSchlössl invites you to a haven of luxury and leisure. It is tucked away in the charming surroundings of St. Johann-Alpendorf, Salzburger Land, Austria. While you enjoy a gourmet experience at our magnificent restaurant and chill at the bar, stay seamlessly connected with Wi-Fi. Enjoy the ultimate rejuvenation in our spa, which has a sauna and indoor pool as well as a fitness room for wellness enthusiasts. You can find convenience in things like parking spaces, luggage storage, and paid airport shuttles. Enjoy the tranquil beauty of our garden and terrace and know that, upon request, your cherished pets will be allowed. At this one of the best wellness spa hotels, you'll have a remarkable stay where every aspect is geared towards your comfort and enjoyment.
---
3.  Majestic Elegance Punta Cana, Bavaro, Punta Cana, Dominican Republic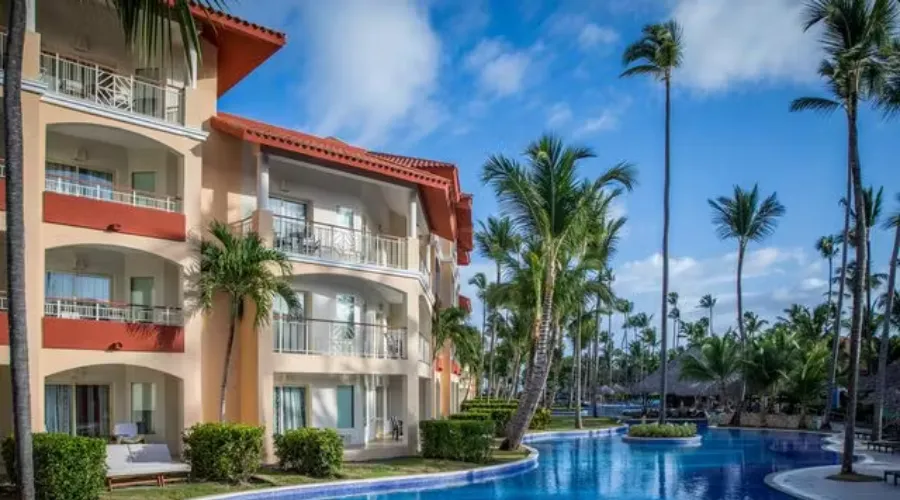 Majestic Elegance Punta Cana, one of the finest wellness spa hotels welcomes you to a world of luxury and leisure. It is located in the picturesque Bavaro neighborhood of Punta Cana, Dominican Republic. Enjoy a variety of gastronomic treats at our elegant restaurants, which are accompanied by bustling pubs and a dynamic discotheque. Relax by the outdoor pool or take in the tropical ambiance on the terrace and in the garden. With our fitness center, tennis courts, and outdoor sports facilities, you can keep an active lifestyle while experiencing the utmost in rejuvenation. While amenities like luggage storage, 24-hour reception, and room service are available for your convenience, our dedicated concierge service guarantees a smooth stay. Enjoy Majestic Elegance Punta Cana's luxurious accommodations as well as contemporary conveniences like air conditioning, lifts, and WLAN.
---
4. Alpine Chalets, Oberjoch, Bad Hindelang, Bavaria, Germany
The Alpine Chalets is one of the best wellness spa hotels, perched in Bad Hindelang, Bavaria, Germany's scenic Oberjoch region. While enjoying a world of gastronomic pleasures at our first-rate restaurants and cafes, stay seamlessly connected with WLAN. Relax in our spa and wellness area or rejuvenate in the cutting-edge exercise section. Participate in a variety of sports and active programs while also having the opportunity to rent e-bikes to explore the beautiful surroundings for an additional charge or to come prepared with rental hiking equipment. Storage for skis, parking spaces, and a station for charging electric vehicles are all part of our dedication to ease. On request, you will be allowed to bring your four-legged friends.
---
5. Cape Sounio Grecotel Exclusive Resort, Cape Sounion, Attica, Greece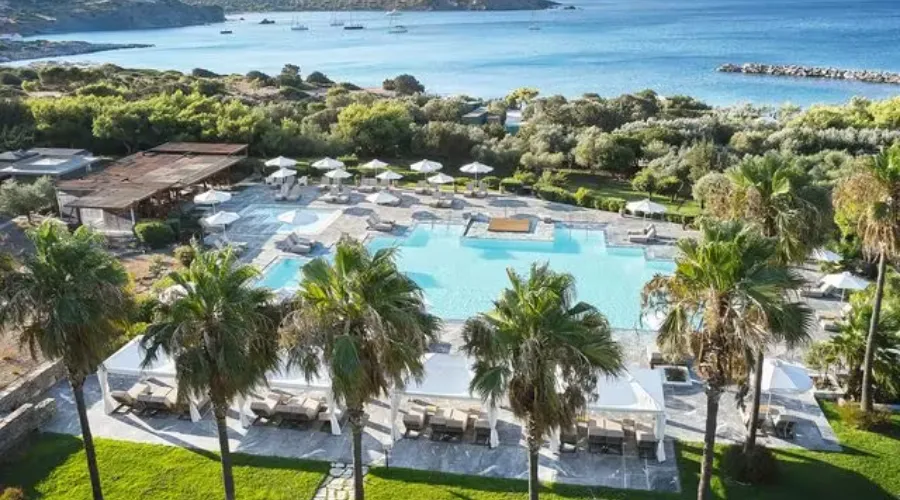 At the height of luxury and relaxation, Cape Sounio Grecotel Exclusive Resort is perched amid the enthralling seaside scenery of Attica, Greece's Cape Sounion. The resort's impressive selection of five restaurants and two bars offers a gourmet experience to match its stunning surroundings. Enjoy the refreshing outdoor pool and easy beach access, or find peace in the heated indoor pool. Tennis courts and a fitness center cater to the energetic enthusiast, while the wellness section beckons with restorative possibilities, including beauty and spa treatments (for a cost). While staying connected via WiFi, evening entertainment adds a touch of vitality to your stay. The resort's dedication to comfort extends to the parking areas, but please be aware that pets are not permitted.
---
Wniosek
Secret Escapes' collection of wellness spa hotels goes beyond the ordinary and is the ultimate destination for individuals in pursuit of peace and wellness. These peaceful retreats encourage visitors to get away from the stresses of modern life and explore all aspects of their physical, mental, and spiritual well-being. These hotels are havens where tension melts and renewal takes center stage thanks to their opulent lodgings, first-rate spa facilities, customized wellness programs, and peaceful natural surroundings. The wellness spa hotels from Secret Escapes guarantee a symphony of relaxation and regeneration, whether it is the delightful tranquillity of a spa treatment, the energizing energy of mindfulness activities, or the nourishing indulgence of nutritious cuisine. For more information on wellness spa hotels, visit Popularny Kult. 
Często zadawane pytania