The Angle grinders are one of many important parts of handled power tools that help your mechanical work gets done easily. The tools help individuals or mechanics get their mechanical work related to grinding and polishing done safely, and faster and also increased the efficiency of the work in the garage. The angle grinders also vary depending on the type of work a user requires that's why there are many interchangeable power sources with different categories of cutters and attachments. 
It's also important to understand to have the right tools and also the right accessories to keep the mechanical task efficient. For better safety and smooth handling with the tools, Autodoc brings the accessories you need for the grinders. 
The Angle grinder and its benefits for the users 
The benefits of having an Angle grinder come with a lot of benefits for its users for sure. But here are some general advantages the users can reap out of it for both professional and personal utility. 
It provides a great advantage when it comes to polishing and cutting hard objects such as metals, plastics, glasses, stones, or tiles. It helps the user have a straight cut, and curves while working on any materials which is not feasible with other tools. And it helps the users to have a smooth and glossy finish because of the polishing pads of the Angle grinders. 

In addition, grinding is also an important part of making or reshaping rough surfaces of the materials to look well-shaped. It helps to clean out beads, burrs, or even pointed edges from the metals which in return prepares the materials for welding and painting. 

The tool also makes the cutting process or reshaping tiles effortless. It creates a perfect cutting lining with tiles or marble objects. Plus it is also used for removing rust from the paint and coatings which are found on hard metal surfaces. 

Apart from polishing and cutting metals, Angle grinders are excellent tools for woodworking. Whether you need a tool for reshaping or carving the wood, they come in handy. Although an angle grinder is not primarily designed for woodworking it could still achieve a large part of the work effortlessly. 

The Angle Grinders are a great tool for art and sculpture apart from suing in a garage or other metal and woodworking purposes. For reshaping the stones, cutting off the rough surfaces, or sharpening the rough edges on stones, the tools make the work of art effortless. It helps to create refined shapes and textures overall. 

The angle grinders do come in handy with automotive work such as cutting pipes, rinding down metal, or auto body repair purposes. The tool is also popularly used in DIY projects or while making home improvements. It has become an essential tool for professional workers and for personal use at home. 
The Popular Collection of Angle Grinders to Ease your mechanical Tasks:
1. VOREL 79641 Angle Grinder 
The VOREL 79641 Angle Grinder come with a grinding disc diameter of 115mm and is an excellent collection of grinder that helps users have a safe grinding experience at the garage or in the factories. Since this is a high-quality tool, it's perfectly safe for the users to have easy working conditions at all times. Whether you need the tool for polishing or grinding the wheels it gives the effortless experience with any metal and object for a smooth polishing.
---
2. YATO YT-82097 Angle Grinder 
The YATO YT-82097 Angle Grinder comes with a disc diameter of 125 mm perfect for cutting grinding metals, and any hard material or even plastics. It gives out precise cutting edges effortlessly and also removes the beads and burrs conveniently. The  YATO YT-82097 Angle Grinder is also an excellent tool for achieving a smooth and glossy finish with any hard materials, stones, or plastics. The overall speed capacity is about 1200, the thread size is M14, and the voltage capacity is 230. For multi purposes, the YATO YT-82097 Angle Grinder promises to bless your effortless work experience.
---
3. GRAPHITE 59G087 Angle Grinder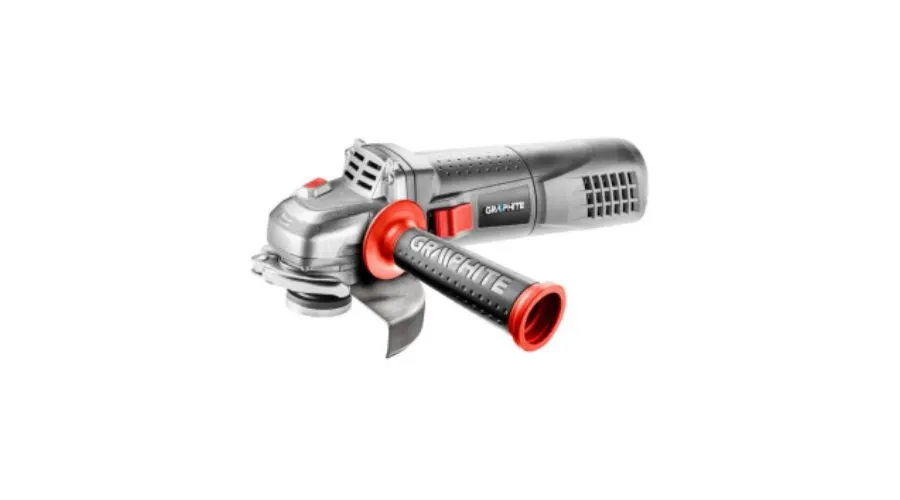 The GRAPHITE 59G087 Angle Grinder on Autodoc is an excellent type of grinder for multiple purposes. It comes with a disc diameter of 112mm, a voltage capacity is 230, a speed velocity is 12000 and a thread size is M14. This is an excellent tool widely used for polishing, grinding, and cutting hard materials, stones, plastics, and more. The GRAPHITE 59G087 Angle Grinder is great for both professional work and also for personal use at home. The professional sculpturist can also use the grinder for an enhancing work experience with art and sculpturing stones. Since it is a high-quality tool, the users can enjoy the luxury of utilizing the tool for many fruitful years. 
---
4. SEALEY SG125EU Angle Grinder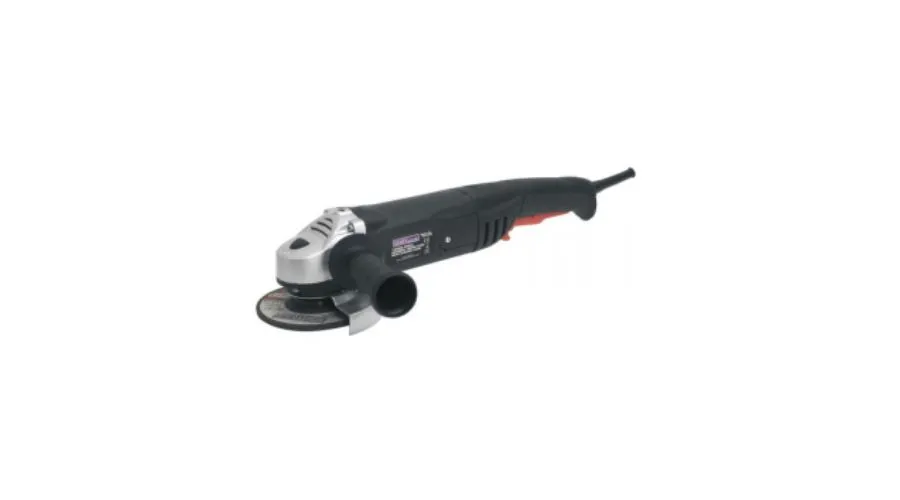 The SEALEY SG125EU Angle Grinder is a more standard electric operator type of Angle Grinder compatible for both professional use and also for personal use. The tool comes with a disc diameter of 125 mm, a handle, and a lock. The tool has a voltage capacity of 230, rated power is 1000, and an amperage of 2.2. The tool has a very convenient usefulness and gives the user a seamless effortless experience with polishing and cutting with both hard materials and plastic objects or stones. The electric angle grinder surely eases human labor by giving a smooth functioning experience.
---
Conclusion 
Irrespective of your profession, investing in an Angle Grinder is important for a variety of purposes which are high tide in the above blog. For professional workers, Autodoc brings high-quality grinder tools at reasonable prices where you won't have to compromise on quality and durability. With amazing deals on the tools, get your best and cheap angle grinders with Autodoc. With a cost-effective shopping experience, it blesses each and every customer to have the luxury of utility the quality tools. For more information visit TrendingCult.
FAQs