Do you have a strong desire to create and construct enduring structures? Do you possess a good sense of both beauty and utility? If so, an architectural career might be the ideal choice for you. With the overriding goal of giving prospective architects the knowledge, abilities, and creative prowess necessary to conceptualise projects that flawlessly mix aesthetics with practicality, architecture courses cover a wide range of educational programmes and topics. These courses cover a broad range of topics, from the fundamentals of architectural design to the most recent advances in construction technology to the intricate details of urban planning and specialised fields like interior design and landscape architecture. An education in architecture lays a robust groundwork for individuals driven by the passion to craft environments that leave a lasting and impactful imprint on both society and the environment.
Architecture Courses: Why Should I Study Architecture?
Architecture, at its core, represents a unique blend of artistic expression and scientific precision, offering a platform for creative innovation where one can harness ideas to address practical, real-world challenges. Designing buildings is akin to crafting functional works of art.
Significant Impact: Architects wield substantial influence on the world stage, with their creations holding the potential to elevate the quality of life, foster positive change within communities, and serve as a wellspring of inspiration for future generations.
Diverse professional Possibilities: An architectural degree serves as a gateway to a diverse array of professional opportunities, spanning fields such as architectural design, urban planning, construction management, and various related vocations.
Competitive Salary: Architecture is a financially lucrative profession because it frequently offers competitive compensation.
Lifelong Learning: Architecture is a constantly changing field. For an organization to remain cutting-edge and relevant, continuous learning is essential.
Educational Requirements to Become an Architect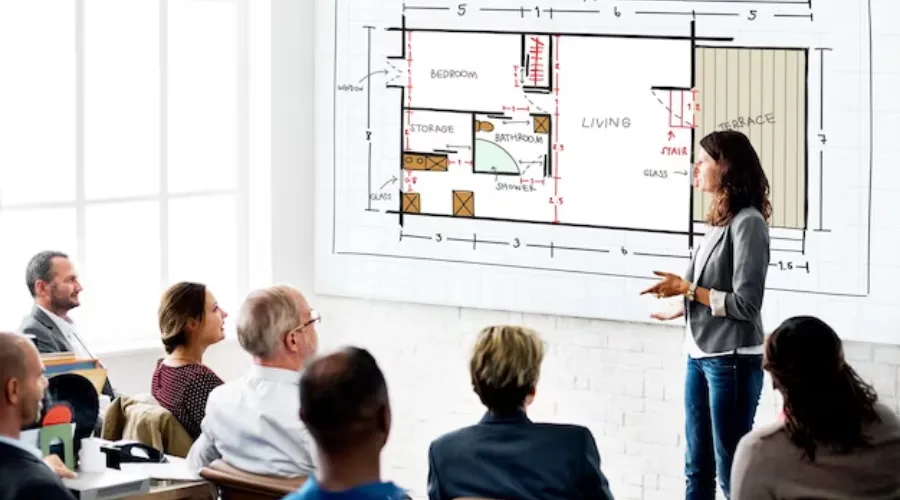 Undergraduate Education: Getting a bachelor's degree in architecture or a closely related area is the first stage. A Bachelor of Architecture (B.Arch) or a Bachelor of Science in Architecture (B.S. Arch) are normally the two main undergraduate options offered by architecture programmes.
Optional Master's Degree: While a bachelor's degree is sufficient for some entry-level jobs, many architects choose to complete an M.Arch. to broaden their expertise and improve their career options.
Practical Experience: Following the completion of formal academic studies, practical experience is gained through internships or architectural apprenticeships, typically spanning several years.
Licensure: To attain the status of a licensed architect, successful completion of the Architect Registration Examination (ARE) or a similar licensing examination specific to your region is required. Licensing requirements may vary according to location.
Continuing Education: It's crucial to continue your professional development even after receiving your license to stay current on market developments and keep your license.
Types of Architecture Courses Available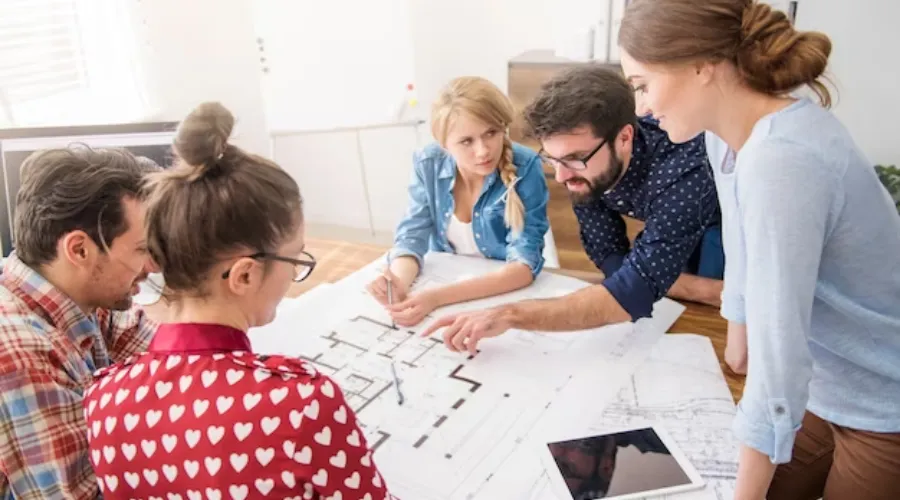 Below are some of the best Architecture courses available for you to learn:
Architectural Design:
Architectural Studio classes are the foundation of architectural education. In these courses, students design and construct architectural projects, ranging in size from miniature models to complete buildings.
Learn how to use cutting-edge tools for 2D and 3D design, modelling, and rendering using digital design and visualization.
Learn about the historical development of architectural styles, from early civilizations to contemporary movements.
Building Technology:
Structural Engineering: Understand the principles of structural design, load-bearing systems, and materials.
Environmental Sustainability: Look into sustainable design ideas, energy-efficient building methods, and green architecture.
Construction Management: Learn the ins and outs of the construction industry as well as project management and cost estimation.
Urban Planning and Design:
Urban Design Studio: Focus on creating livable, efficient, and aesthetically pleasing urban environments.
Transportation Planning: Study the impact of transportation systems on urban planning and design.
Specialized Courses:
Interior Design: Dive into the art and science of interior spaces, including furniture design, lighting, and spatial planning.
Landscape Architecture: Explore the design of outdoor spaces, parks, and landscapes.
Architectural Theory: Delve into critical thinking about architecture, its cultural significance, and philosophical underpinnings.
Electives and Workshops:
Building Information Modeling (BIM): Master BIM software for collaborative design and construction processes.
Architectural Photography: Learn how to capture the beauty of architectural creations through photography.
Digital Fabrication: Look at innovative techniques for architectural prototypes, such as 3D printing and CNC milling.
Domestika's Architecture Courses: Enhance Your Skills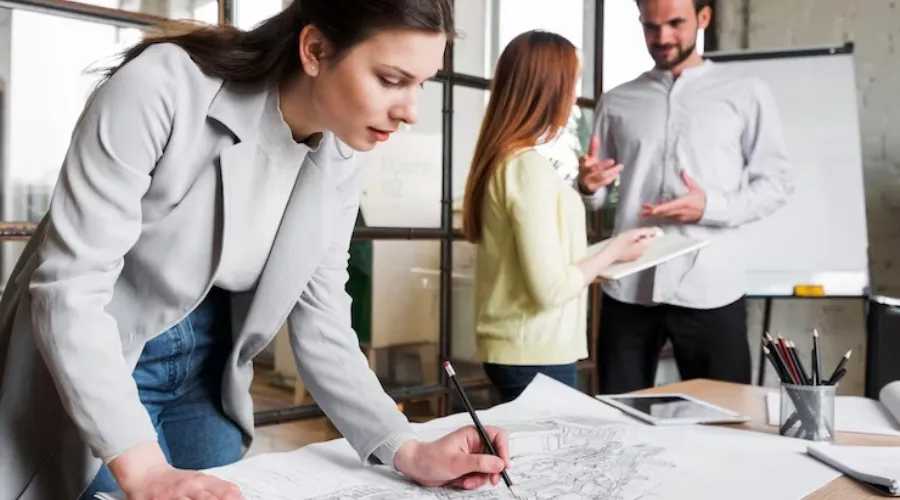 A well-known online learning platform called Domestika offers a choice of architecture courses to help you improve your skills. Whether you're a budding professional or a seasoned architect, you'll find helpful courses to enhance your theoretical understanding and application.
Learn how to make spectacular architectural visualisations using industry-standard tools with 3ds Max and V-Ray.
Urban Sketching for Beginners: Develop your sketching skills to capture the essence of urban landscapes and architectural details.
Architectural Lettering Workshop: Master the art of architectural lettering and typography for professional drawings and presentations.
Visit Domestika's architecture course category to explore more options and start your journey towards becoming a skilled architect or enhancing your existing architectural expertise.
Conclusion
A career in architecture is a profoundly rewarding journey that commences with a solid education in architecture courses. It offers opportunities for creative expression and the ability to positively impact communities through innovative design. Furthermore, it promises a fulfilling professional life where architects can shape the world around them. To enhance their architectural skills and knowledge, individuals should consider exploring online courses on platforms like Domestika, which provide convenient and flexible avenues for continuous learning and growth within the field. For more information, visit Trendlingcult.
FAQs