If you are looking for some of the best breakfast foods to start your day with full of energy,  then cereals are the way to go. They are such a healthy option and you can easily add fruits and flavours to it according to your liking. So, if you are looking to purchase the best breakfast cereals to eat in the mornings, Holland & Barrett houses some of the top brands to explore.
How Can You Select the Right Cereal for Your Breakfast?
Taste Preferences
The most crucial aspect is your taste preference. Do you like sweet, savoury, or a balance of both? Cereals range from sugary, fruity, and chocolatey to hearty and nutty flavours. Decide what flavour profile appeals to you the most.
 2. Nutritional Value
Look at the nutrition label to assess the cereal's health benefits like the fibre content or how much protein you'll be getting. For a more healthy breakfast, go for cereals with lower sugar content and higher whole-grain ingredients.
 3. Dietary Restrictions
If you have specific dietary requirements, such as gluten-free, dairy-free, or vegan, make sure to choose cereals that align with your restrictions. Many brands offer options tailored to various dietary needs.
 4. Ingredients
Examine the ingredient list to make sure you are getting just the right ones you need to stay fit and fine. Go for natural and wholesome ingredients, they are pretty good for your health. 
 5. Fibre Content
Best breakfast cereals high in fibre can keep you full for longer and aid digestion. If this is important to you, opt for cereals that provide a good source of dietary fibre.
 6. Serving Size
Always pay attention to the recommended serving size, so you don't overeat your breakfast. Cereal portions can vary significantly, affecting the calorie and sugar intake.
What Are Some Creative Ways to Enjoy Your Best Breakfast Cereals?
Cereal Parfait:

Layer your cereal with yoghurt and fresh fruits in a glass for a colourful and nutritious parfait.

Smoothie Bowl:

Blend your favourite cereal into a breakfast smoothie bowl for added crunch and flavour.

Cereal Bars:

Mix cereal with melted marshmallows and press into a pan for homemade cereal bars.

Cereal Trail Mix:

Create a cereal trail mix by combining cereal, nuts, dried fruits, and chocolate chips.

Cereal Yogurt Popsicles:

Mix cereal into yoghurt and freeze in popsicle moulds for a refreshing treat.

Cereal Oatmeal:

Add a handful of cereal to your morning oatmeal for extra texture and flavour.

Cereal Salad:

Create a cereal salad with chopped fruits and a light dressing for a unique side dish.
What Are the Healthiest and Best Breakfast Cereals?
OatWell Crispy Hearts with Oat Beta- Glucan 7 Day Supply 7x30g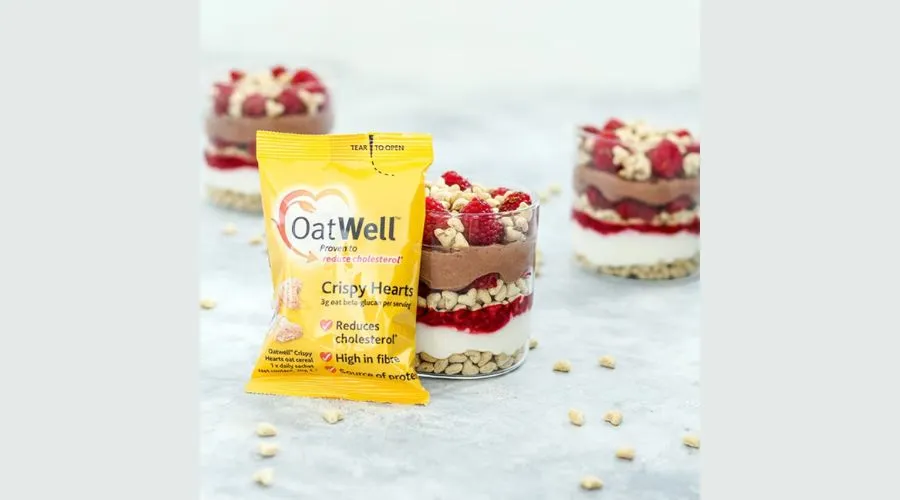 OatWell Crispy Hearts are a tasty breakfast choice loaded with Oat Beta-Glucan, proven to lower cholesterol. With 3g of this cholesterol-friendly oat goodness in each serving, it's an easy and yummy way to support heart health. Just add one sachet a day to cold milk, cereal, yoghurt, or snack on its own. Scientifically endorsed and equal to three bowls of oats, it's a fuss-free path to managing cholesterol levels. Get a 7-day supply and make heart-healthy mornings a breeze.
---
 2. Surreal High Protein Cereal Cocoa 240g
Surreal's Cocoa-flavoured High-Protein Cereal that has soya protein hoops and sweeteners is one of the best breakfast cereals to purchase from Holland & Barrett. Being both vegan and gluten-free, this one is clearly one of the best breakfast cereals to add to our daily routine. The cereal is a protein-packed and sugar-free option, so if you are looking for something much healthier, you can purchase this Surreal Cereal from Holland & Barrett at pretty reasonable prices.
---
3. Holland & Barrett 4 Grain Muesli Base 1kg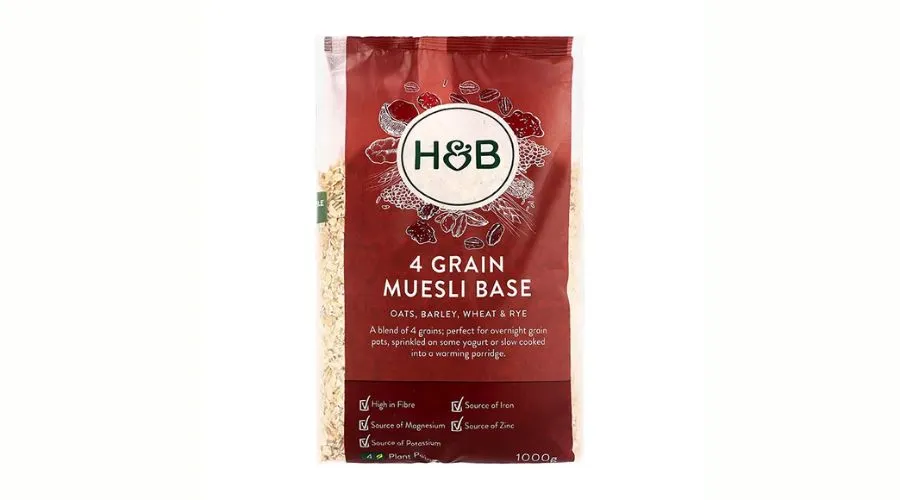 Elevate your breakfast with Holland & Barrett's 4 Grain Muesli Base. Packed with wholesome oats, wheat, barley, and rye, it's a high-fibre delight perfect for topping yoghurt or crafting a warm, nourishing porridge. With four plant points in one bowl, this muesli aids in achieving the recommended 30 plant points per week for potential health perks. Beyond supporting digestive health, it's a source of potassium and magnesium, making it a nutritious and delicious choice for your mornings.
---
 4. Bio&Me Cashew & Almond Gluten Free Granola 350g
Holland & Barrett's Bio&Me Cashew & Almond Gluten-Free Granola offer a delectable way to support good gut health. The cereal comes with a mixture of several fruits and vegetables along with other healthy ingredients. The pack of the Cashew & Almond Gluten-Free granola comes in a recyclable packaging, making it a healthy choice all over. So, you can easily start your day by consuming lots of nutrition and  a flavourful meal.
---
 5. Keto Hana Wild Blueberry Granola 300g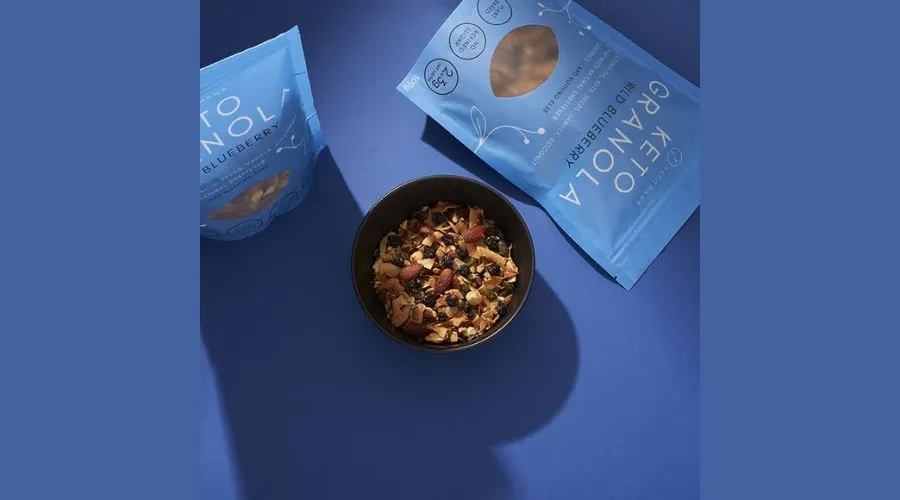 Keto Hana Wild Blueberry Granola, in a 300g pack, is crafted with the finest natural ingredients, completely free from refined sugar or preservatives. Being one of the best breakfast cereals, this granola bar comes with a keto and grain-free formula that offers a perfectly balanced diet. You can enjoy this bar with yoghurt, or simply eat it as it is and it will definitely kickstart your day.
---
Also Read – Exploring The Diverse And Delicious World Of The Best Nut Butter
---
Conclusion
When it comes to finding the best breakfast cereals, Holland & Barrett offers a wide range of delicious cereal options to choose from. You can start your mornings with confidence, knowing you've made quite a healthy and fitting choice for your well-being. So, quickly explore the website and take your pick of the best breakfast cereals. For more information, visit Trendingcult.
FAQs