Italy is a country with spectacular natural beauty, and its lakes are no exception. With over 200 large and small lakes, Italy is home to some of the most beautiful lakes in Europe. From the vast and breathtaking Lake Como to the emerald-green Lake Garda, the scenery will surely take your breath away.
From the majestic beauty of Lake Como to the romantic islands of Lago Maggiore, Italy's lakes are full of stunning beauty and offer endless opportunities for relaxation and exploration. Whether you're looking for a peaceful getaway or an action-packed adventure, Italy's lakes are sure to leave you with lasting memories.
Beautiful lakes in Italy with stunning views:
Lake Como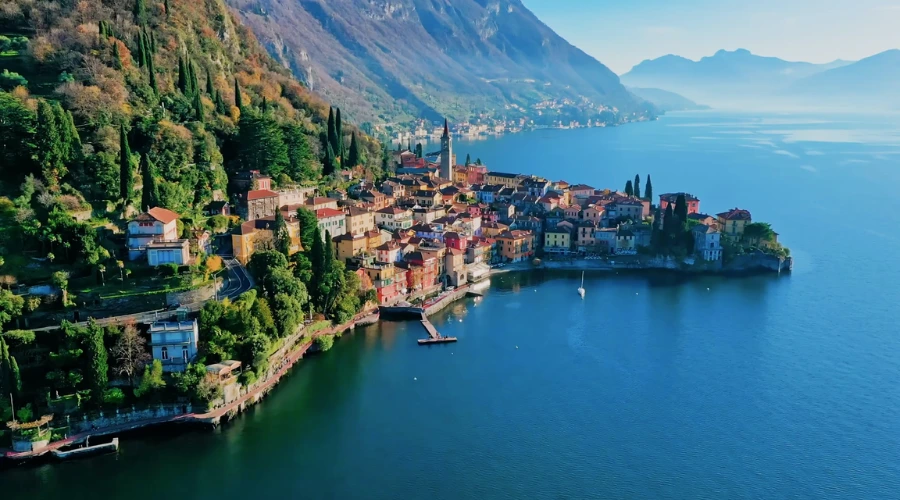 Lake Como is the largest lake in Italy, stretching over 50 kilometres in length and 16 kilometres in width. Its stunning beauty and unique geography have made it popular with tourists and celebrities alike. The lake is surrounded by steep, lush mountains and its crystal-clear waters offer stunning views and many opportunities for swimming, sailing, and fishing. 
---
Lake Garda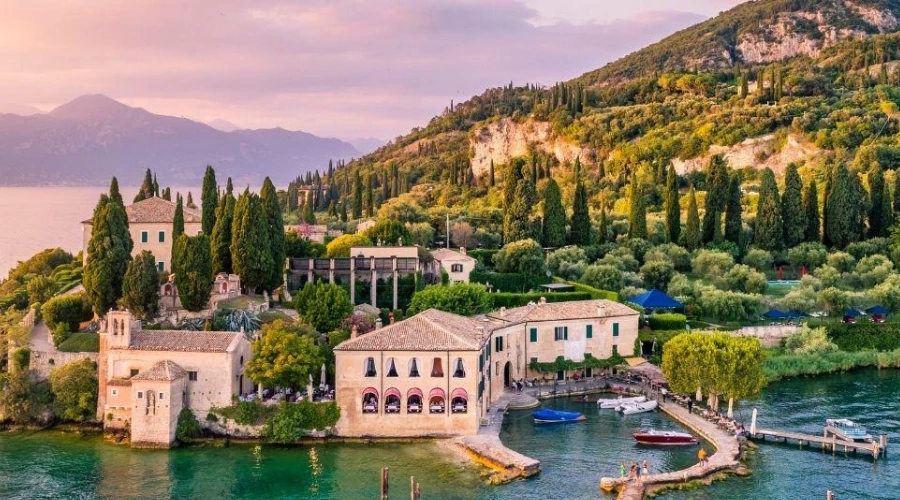 Lake Garda is the largest & one of the most beautiful lakes in Italy located in the Italian Alps. Its crystal-clear waters and picturesque mountain scenery make it a great destination for those looking for a peaceful getaway. The lake is home to many popular towns and villages, including Riva del Garda, Sirmione, and Bardolino. Visitors can enjoy a variety of activities here, from boating and sailing to hiking, mountain biking, and windsurfing. 
Also read: The Best Places To Go In Greece For All Of Its Grecian Charm
---
Lago Maggiore 
Lago Maggiore is another popular Italian lake. Located in the north of Italy, Lago Maggiore is known for its romantic islands, lush vegetation, and picturesque mountain views. The lake is home to some of the most beautiful villas in Italy, and visitors can take a boat trip to the Borromean Islands to explore their majestic gardens and palaces. 
---
Lake Orta
Known as Italy's most romantic lake, Orta is usually overlooked, even though it is only a few minutes' drive from Lake Maggiore. Tucked between a valley under the wooded western slopes of Monte Mottarone, little Lake Orta has a single tiny island, Isola San Giulio, reached by boat from the town of Orta San Giulio.
---
Lake Lugano
The shores here are rugged and thickly forested, giving the lake a serene, wild feeling enhanced by the mountains that form a majestic backdrop. Apart from the few villages that cling to its shore, the only major towns are Lugano in Switzerland and Porlezza at the far eastern end in Italy. This is one of the most beautiful lakes in Italy.
---
Places to stay Nearby lakes in Italy on TUI
If you're looking for a peaceful getaway to the stunning lakes in Italy, TUI has some perfect options for you. Enjoy the magnificent beauty of the Italian lakes in one of our luxury resorts or hotels:
Hotel Grand Bristol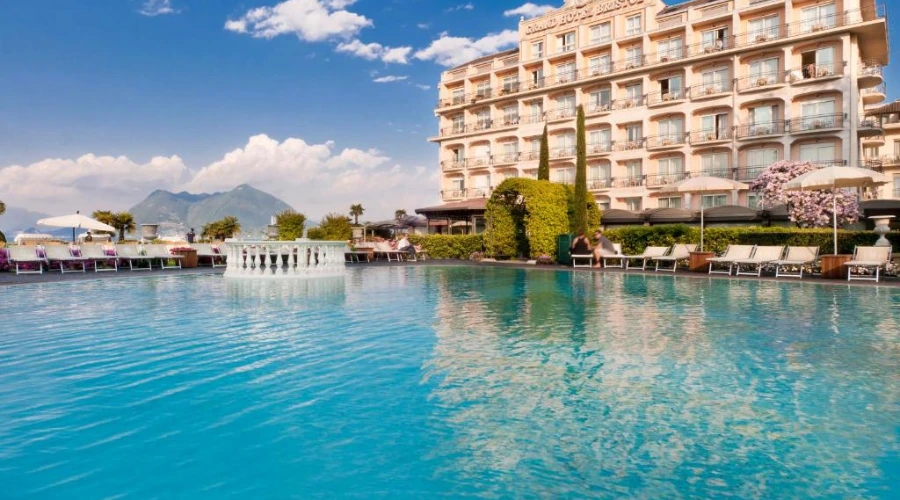 Located on the shores of beautiful Lake Maggiore, the Hotel Grand Bristol is a charming 4-star hotel offering peaceful and stylish accommodation in Stresa. The hotel is within walking distance of the centre of Stresa, where guests can find a selection of restaurants, bars and shops.
The hotel features a range of modern amenities and facilities, including a swimming pool, restaurant, bar and lounge area, and a wellness centre with a sauna, Turkish bath and hot tub. All rooms are tastefully furnished, with air conditioning, flat-screen TVs and free Wi-Fi, and some also have lake views.
---
Hotel Lido La Perla Nera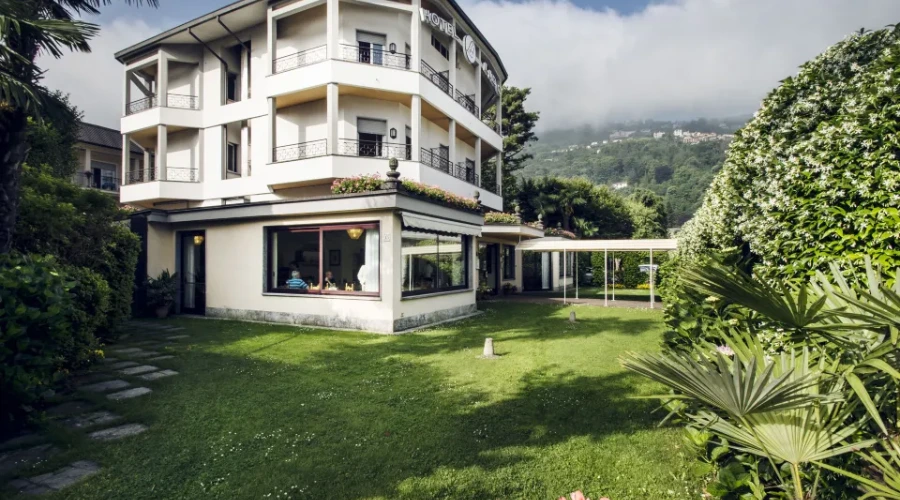 The Hotel Lido La Perla Nera in Stresa, Lake Maggiore, Italy is a 4-star hotel surrounded by picturesque lakeside views. Located on the shores of Lake Maggiore, this charming hotel is ideal for a romantic getaway or a family holiday. The hotel boasts an outdoor pool and sun terrace, a restaurant and bar, and a fitness centre. 
The hotel is conveniently located close to the city centre, where you can enjoy a range of activities such as shopping, sightseeing and dining. For those looking to explore the region further, the nearby Borromean Islands are perfect for a day trip. With its relaxed atmosphere and stunning lake views, the Hotel Lido La Perla Nera is the perfect place to relax and enjoy the beauty of Lake Maggiore.
---
3. Hotel Simplon
Hotel Simplon in Baveno, Lake Maggiore, Italy is a recently renovated 3-star hotel situated in a quiet area of Baveno, just 500m from the centre of the town and a short walk away from the lake. The hotel features a modern and comfortable style, with a 24-hour reception and a bar. Rooms are simply furnished and come with air conditioning, satellite TV, and a safety deposit box, while the hotel offers a selection of services such as an outdoor heated pool, a fitness centre, and a spa. 
---
Hotel Della Torre
Hotel Della Torre is situated in the heart of Stresa, a picturesque village on the banks of Lake Maggiore in Italy. This beautiful hotel is a perfect base for exploring the stunning lake, as well as the nearby villages, attractions and walks.
The hotel boasts a range of luxurious rooms, all equipped with modern amenities and a private balcony or terrace with views of the lake or the hotel's gardens. It also offers a range of services such as bike hire, shuttle services and car rental. Hotel Della Torre is the perfect destination for a relaxing break in the Italian countryside.
---
Hotel Flora
Hotel Flora is a beautiful 4-star hotel located in Stresa, Lake Maggiore, Italy. Its privileged location on the banks of the lake, in the centre of the picturesque town, provides a stunning view of the lake and the surrounding mountains. 
The hotel also features a restaurant serving up delicious Italian and international cuisine, as well as a bar with an extensive selection of Italian and international wines. There is also a fitness centre, a sauna, and a Jacuzzi. The hotel is close to the Stresa-Alpino-Mottarone cable car and a 10-minute drive from the Borromean Islands.
---
Conclusion
Italy is a beautiful country full of stunning lakes. From the charming Lago di Garda to the picturesque Lago di Como, the stunning lakes in Italy are sure to captivate you. Whether you're looking for a romantic getaway or an adventurous outdoor experience, the lakes in Italy will give you an unforgettable experience. For more information, visit Trending cult.
FAQs