If you're seeking the best charcoal grills, you've come to the right place. In addition to being excellent for cooking tasty meals, charcoal grills also have that characteristic smoky flavour. We have you covered if you're searching for a gas and charcoal barbecue combo or a tiny charcoal grill suitable for picnics. Embark on a journey with us into the world of charcoal grilling, where we'll help you pick the ideal grill for your outdoor dining adventures. Starting right here at The Home Depot, let's enjoy the taste and sizzle of charcoal grilling.
What is the Purpose of a Charcoal Grill?
Charcoal Grills are all about bringing the sizzle to your outdoor cooking. Its primary function is to prepare great food using the smokey, aromatic heat produced by burning charcoal. No matter what you're cooking—burgers, steaks, chicken, or even vegetables—a charcoal grill gives everything a distinct smokiness and sear marks. It's the ideal choice for picnics, parties, and backyard barbecues. Fans of grilling love it because the heat from the charcoal gives your food a delicious taste. Consequently, when you fire up a charcoal grill, you're in for a treat because it brings a mouthwatering outdoor cooking experience straight to your backyard.
The Best Charcoal Grills for You at The Home Depot
1. Charcoal Kettle Grill 100 X 64 X 57 CM Black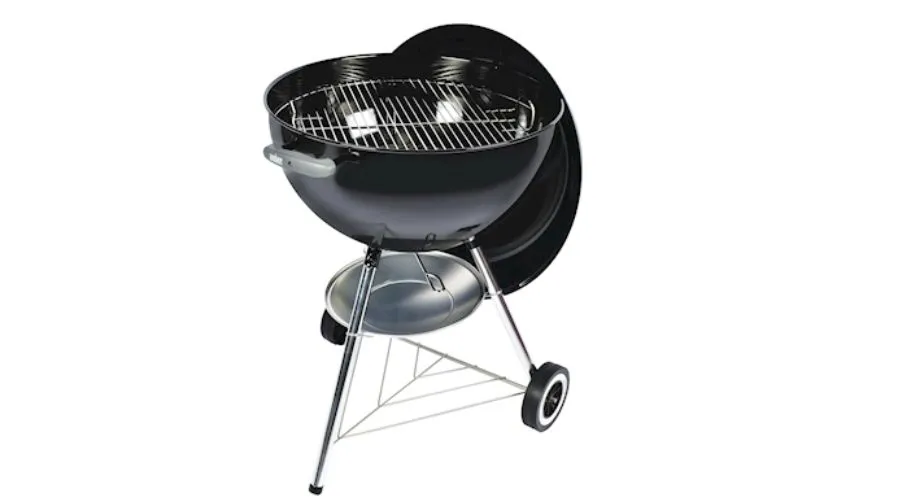 The Charcoal Kettle Grill, a versatile and efficient option among charcoal grills, is an excellent choice for individuals who enjoy the traditional art of grilling. This charcoal grill is excellent all around. It's spacious enough to prepare food for a large gathering while still being portable. Cleanup is simple because of the one-touch cleaning method it provides.
---
2. Cart-Style Charcoal Grill 114.5 X 73 X 87 CM Black
The Cart-Style Charcoal barbecue, a great choice among charcoal grills, may be the ideal option for folks seeking a mobile barbecue if you're looking for something more practical and portable. You can move it about your patio or yard with ease because it includes a cart with wheels. Additionally, it includes a side shelf that is excellent for keeping drinks or preparing food.
---
3. Performer Charcoal Grill 110.5 X 106.7 X 73.7 CM Black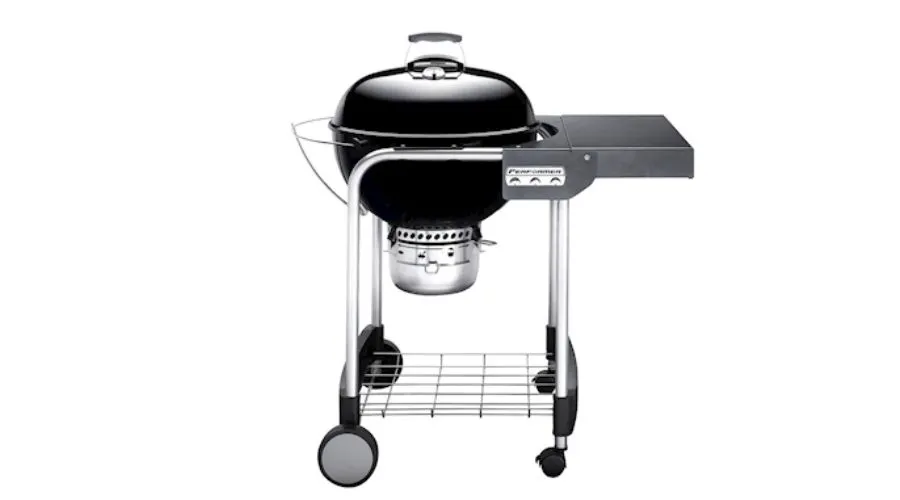 The Performer Charcoal Grill is the ultimate choice for those who take grilling seriously. With its generous worktable and durable construction, it provides the tools and space needed to create culinary masterpieces. It's ideal for grilling enthusiasts who enjoy experimenting with different flavours and techniques.
---
4. Original Premium Kettle Grill 22 Inch
On the other hand, the Original Premium Kettle Grill, a timeless classic, is favoured by those who appreciate the simplicity and authentic taste of charcoal grilling. Its iconic round shape and 22-inch size make it suitable for various grilling endeavours.
---
5. Barrel Type Charcoal Grill 62 X 105.5 X 120 CM Black
If you're in search of a grill with a unique touch, the Barrel Type Charcoal Grill is worth considering. Its distinctive barrel design not only adds visual appeal but also imparts a smoky essence to your dishes. This grill is an excellent choice for those who want to infuse a rustic charm into their outdoor cooking.
---
6. Black Foldable Square Grill 45.7 CM
For individuals who prioritise ease and portability, the Black Foldable Square Grill is a compact and practical solution. It's perfect for picnics, camping trips, and small gatherings. Its foldable design ensures that you can take it anywhere, and its square shape offers plenty of cooking space for your favourite grillables.
---
7. Portable Charcoal Grill 64.1 X 87.6 Red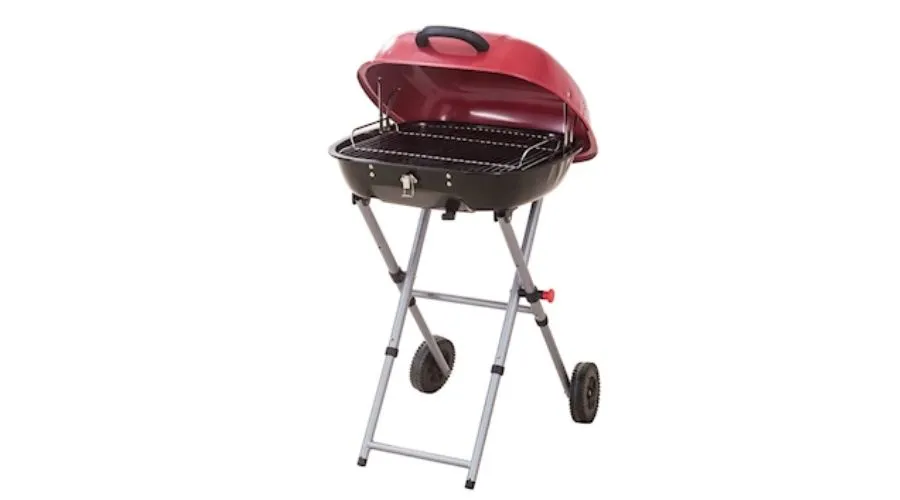 Travelling grill enthusiasts will appreciate the convenience of the Portable Charcoal Grill. Designed for adventures on the go, its compact size and vibrant red colour make it a standout choice for outdoor excursions. With this grill, you can relish delicious grilled food wherever your travels take you.
---
8. Charcoal Grill 76 CM Black
The Charcoal Grill with its large cooking area, foldable side tables, and mobility-enhancing wheels, combines practicality and spacious grilling. It's the ideal choice for those who want the freedom to move their grill around while enjoying the perks of generous cooking space.
Also read:- Exploring The Versatile Functionality And Splendour Of Dining Tables
---
Conclusion
Charcoal grills are the heart and soul of outdoor cooking, delivering that unbeatable smoky flavour that ignites our taste buds. To suit all types of grilling activities, these versatile and affordable grills are offered in a number of configurations, from cart-style to tiny and portable variants. The world of charcoal grills has plenty to offer everyone, experienced pitmasters or novices. You may experience the simplicity, authenticity, and delectable results of charcoal grilling with The Home Depot's charcoal grills. So, fire up your grill, gather your family and friends, and relish the delectable dishes you'll create, thanks to the timeless and flavorful magic of charcoal grills. Happy grilling! For more information on charcoal grills, visit Trendingcult.
FAQs