Dublin is a vibrant and exciting travel destination that has a lot to offer visitors, from historic landmarks and cultural attractions to lively pubs and restaurants. However, for budget-conscious travellers, finding affordable accommodations in the city can be a challenge. In this blog, we'll explore the top cheap Dublin hotels, as well as alternative accommodation options and money-saving tips to help you get the most out of your trip without breaking the bank.
Factors to Consider When Choosing Cheap Dublin Hotels
When searching for cheap Dublin hotels, there are several factors to consider to ensure that you find a hotel that meets your needs and budget. Here are some things to keep in mind:
1. Location and accessibility to public transportation
Dublin has a well-connected public transportation system, including buses, trams, and trains. When choosing a hotel, look for one that is located near a transportation hub, such as a train or bus station, to make it easy to get around the city.
2. Room size and amenities
Cheap Dublin hotels may have smaller rooms and fewer amenities than their more expensive counterparts. When booking your hotel, consider your space and amenity requirements to ensure that you have everything you need to enjoy your stay.
3. Hotel ratings and reviews
Checking hotel ratings and reviews is essential when choosing cheap Dublin hotels. This will help you avoid hotels that are poorly maintained or have bad customer service.
4. Cost-saving features
Look for cheap Dublin hotels that offer complimentary breakfast, free Wi-Fi, and other cost-saving features that can help you stretch your budget further.
Top Cheap Hotels in Dublin, Ireland for Your Next Trip
1. Marlin Hotel Stephens Green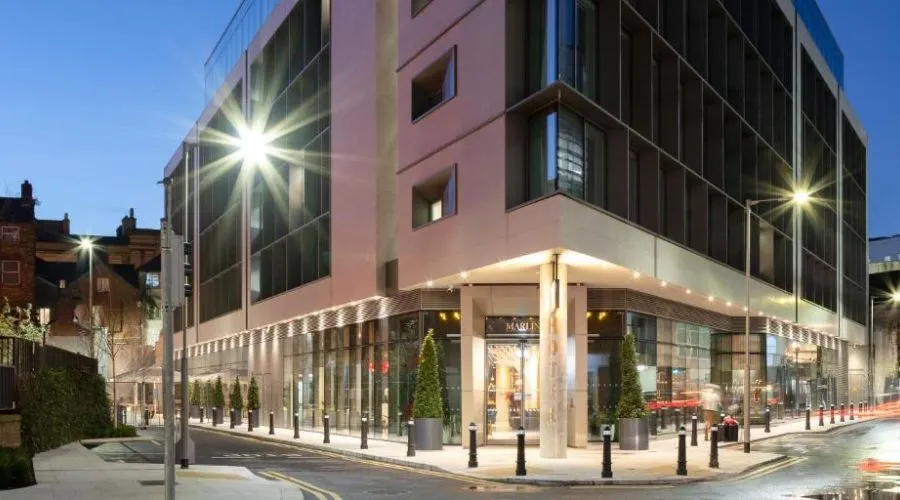 The Marlin Hotel Stephens Green is a stylish and modern hotel situated in the heart of Dublin. With a prime location just 400 metres from Dublin Castle and 600 metres from St. Stephen's Green, guests can enjoy easy access to the city's main attractions. The hotel boasts a fitness centre, bar, and free WiFi. The rooms are equipped with flat-screen TVs with Netflix, LED mood lighting, private bathrooms, air conditioning, and wardrobes. Guests can enjoy a Full English/Irish breakfast each morning. The 24-hour front desk staff is available to provide guidance and assistance.
---
2. Riu Plaza The Gresham Dublin
Riu Plaza The Gresham Dublin is a historic hotel located in the heart of Dublin city centre. It features a restaurant, bar, and free WiFi. Each room comes with an LCD TV, safe, iron, and tea and coffee-making facilities. The hotel also has a gym with 24-hour access. Guests can enjoy breakfast at the Gallery Restaurant and food and beverages at Toddy's Bar and Brasserie and Writers Lounge. The hotel is within walking distance of the River Liffey, Temple Bar, and shopping districts. Private parking is available at a surcharge.
---
3. Staycity Aparthotels City Quay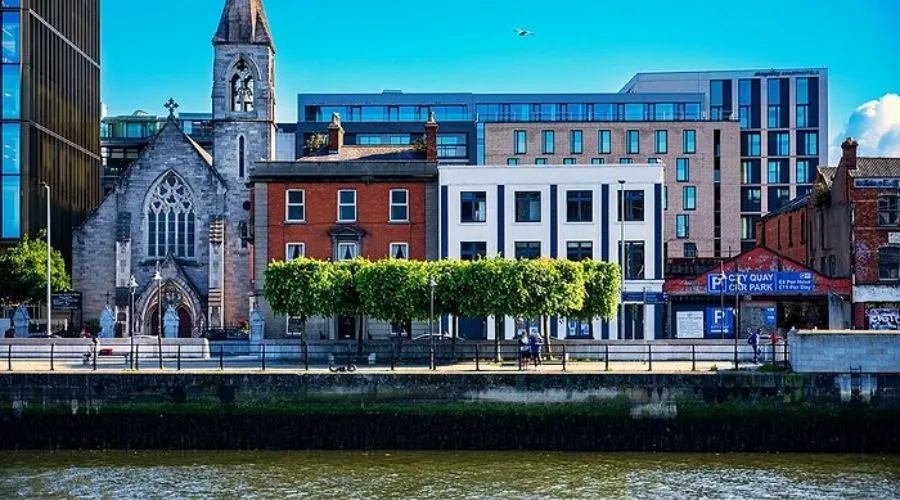 Staycity Aparthotels City Quay is a well-situated accommodation in the heart of Dublin, offering stunning city views and free WiFi. The air-conditioned rooms feature a fully equipped kitchenette with a dining area, flat-screen TV, and private bathroom with shower and free toiletries. Guests can enjoy a buffet breakfast every morning. The hotel's location makes it convenient to visit popular landmarks such as Trinity College, the Irish Whiskey Museum, and Connolly Train Station. Guests have raved about the location, making it a top choice for solo travellers. The hotel also boasts facilities for disabled guests and a 24-hour front desk.
---
4. The Grafton Hotel
The Grafton Hotel is a top-rated accommodation in the heart of Dublin. This hotel offers a range of facilities such as a bar, restaurant, and a terrace for guests to enjoy. The 24-hour front desk and room service ensure that guests have all they need throughout their stay. The hotel's rooms are well-furnished and equipped with modern amenities including a flat-screen TV and free WiFi. The hotel's continental or buffet breakfast is a guest favourite. Additionally, the hotel is located in a prime area of the city, making it ideal for solo travellers and families alike.
---
Conclusion
Dublin is a fantastic travel destination that offers something for everyone, from history and culture to food and drink. While finding affordable accommodations in the city can be a challenge, there are several cheap Dublin hotels, alternative accommodation options, and money-saving tips that can help you stretch your budget further. eDreams provides you with the best offers and packages that are cheap and affordable. Follow the above tips to enjoy all that Dublin has to offer without breaking the bank. For more travel updates, visit Trendingcult.
FAQ's