With its vast, sandy beaches, sun-drenched shoreline, and the calm Gulf of Mexico waves, South Padre Island is the ideal short-stay getaway. The main goal of a trip to South Padre Island is to party at night and sunbathe during the day. The majority of the hotels in the area are beachside and are situated along the town's three main north-south boulevards, Laguna, Gulf, and Padre. Based on the location, other island attractions, and the services it offers, choose your lodging from the cheap hotels in South Padre Island Texas mentioned below.
Cheap hotel in south padre island texas:
1. Suites at Sunchase
The Suites at Sunchase provide comfortable lodging and practical conveniences for leisure and work trips, and they are only a short stroll from the beach. The Suites at Sunchase's rooms and suites come in many sizes and amenities, including flat-screen TVs, ovens, coffee machines, pillow-top comforters, and hair dryers. The amenities of the hotel include free Wi-Fi, magazines, conference and event spaces, handicap accessibility, a fitness center, a pool, and a hot tub. Dine at the hotel's on-site cafeteria and bar/lounge or head out to one of the restaurants in the area that is less than a mile away.  
2. Western Beachside Inn and Suites
A little more than five minutes is required to get to the beach from the Best Western Beachside Inn & Suites in South Padre Island, making it the ideal vacation spot. The roomy queen rooms and queen suites, both of which have en suite bathrooms, are available to guests. The refrigerator, oven, cable TV, work desk, and coffee machine are all standard in each room. In addition to its good place, the Beachside Inn gives visitors access to a magnificent outdoor pool and hot tub. The hotel also offers a laundry room and front desk assistance around-the-clock. A full continental breakfast is available to guests each morning in a buffet setting.
3. Knights Inn South Padre Island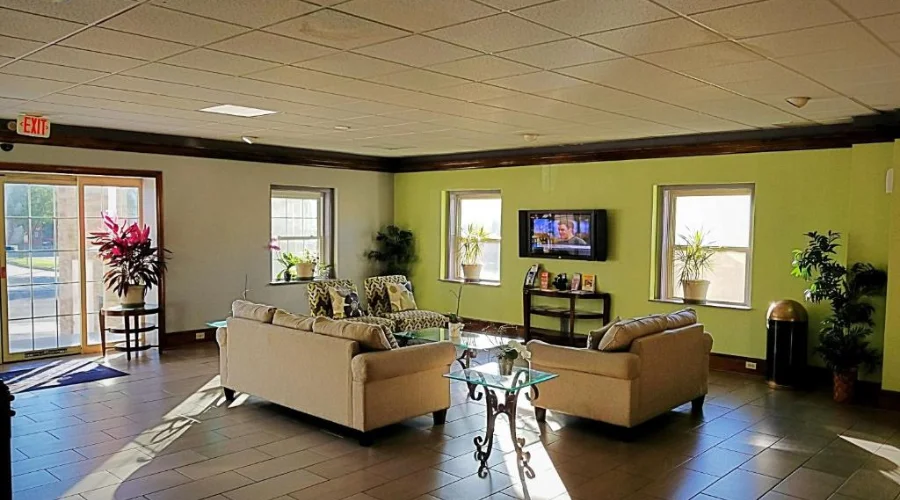 Knights Inn South Padre Island, formerly known as Ramada Limited South Padre Island, provides travelers with a beach getaway at a reasonable price. Knights Inn South Padre Island offers a selection of king and queen rooms and suites, some of which come equipped with hot tubs and sitting areas. There are both smoking and non-smoking accommodations here. This pet-friendly establishment features plenty of free parking and meeting rooms right on the premises. The hotel also has a sundeck, hot tub, and outdoor pool. Senor Donkey, Padre Rita Grill, Dolce Roma, and Blackbeard's Restaurant are some of the closest dining options, though guests can also take advantage of a delicious continental breakfast each morning. It is truly one of the cheap hotels in South Padre Island. 
4. Coco Beach Hotel
This seaside motel has a heated pool with outside poolside dining and an on-site restaurant and bar. Each room has its dining table, microwave, small refrigerator, and seating space, making it one of the cheap hotels in South Padre Island. The private bathroom has an aquatic motif and is equipped with free toiletries. The Surf Motel offers sand volleyball, a sun patio, and BBQ amenities. There is a lot of space for dining inside and outside Boomerang Billy's Beach Bar & Grill. The property is 7 minute drive from Schlitterbahn Beach Waterpark.
5. Pearl South Padre hotel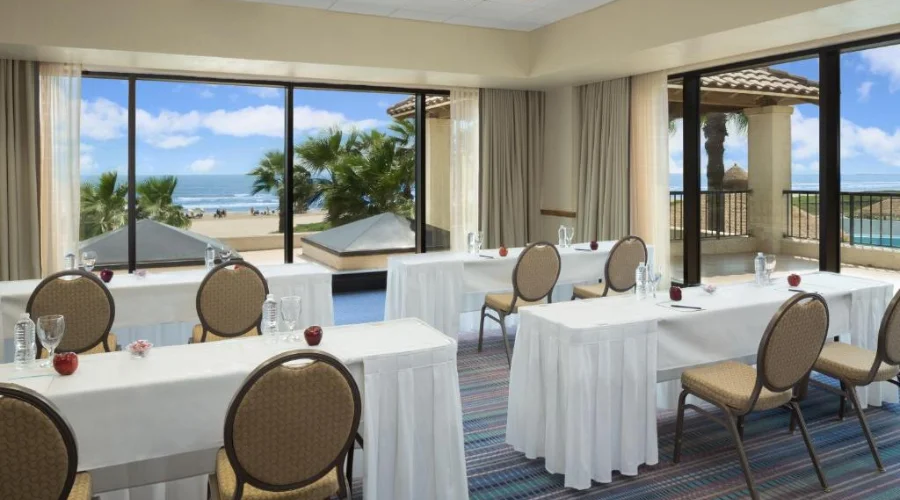 The Pearl South Padre hotel, an all-inclusive luxury resort with spacious, classically furnished rooms and suites with individual balconies overlooking the beach, is tucked away on South Padre Island's southernmost point. Along with these features, the establishment also offers a spa, beachside dining, and a sizable outdoor pool with a swim-up bar. It is one of the cheap hotels in South Padre Island. You can explore the Schlitterbahn Beach Resort, a portion of the 25-acre Schlitterbahn Waterpark. When you stay at the resort, you may choose from many packages that give you access to the waterpark. The facility has straightforward, light rooms. Try the Peninsula Island Resort & Spa, which is a mile from the waterpark and offers fully furnished condos or suites with private balconies.
Conclusion
The accommodation options on South Padre Island are very affordable. Within a 5- to 10-minute walk of the beach, there are many cheap hotels in South Padre Island. It is possible to get appealing offers and reductions on a seaside property if you look around carefully and reserve early. Look at the straightforward rooms at the Ramada Hotel & Suites South Padre Island, which is only a 5-minute stroll from the beach. You can also explore the Best Western Beachside Inn's modest, contemporary accommodations, located one block from the beach. It is one of the cheap hotels in South Padre Island Texas. The Holiday Inn Express & Suites South Padre Island hotel is only a short stroll from the beach and is close to other local attractions including Sea Turtle, Inc., and Nature Center. For more information about cheap hotels in padre island, you can follow the TrendingCult website. 
FAQ's