A girls' holiday is an exceptional opportunity for female friends to bond, create cherished memories, and embark on new adventures together. Whether you're seeking relaxation, cultural experiences, or thrilling escapades, there are numerous girls' holiday destinations worldwide that cater to the diverse interests and desires of female travellers. From sun-soaked beaches in Bali to the vibrant streets of Barcelona, or the enchanting landscapes of Santorini, these girls' holiday destinations offer the perfect blend of excitement and relaxation. So gather your closest girlfriends and get ready to explore these incredible destinations that are sure to make your girls' holiday an unforgettable experience.
Some of the Best Girls' Holiday Destinations
Bali: A Tropical Paradise for Girls' Getaways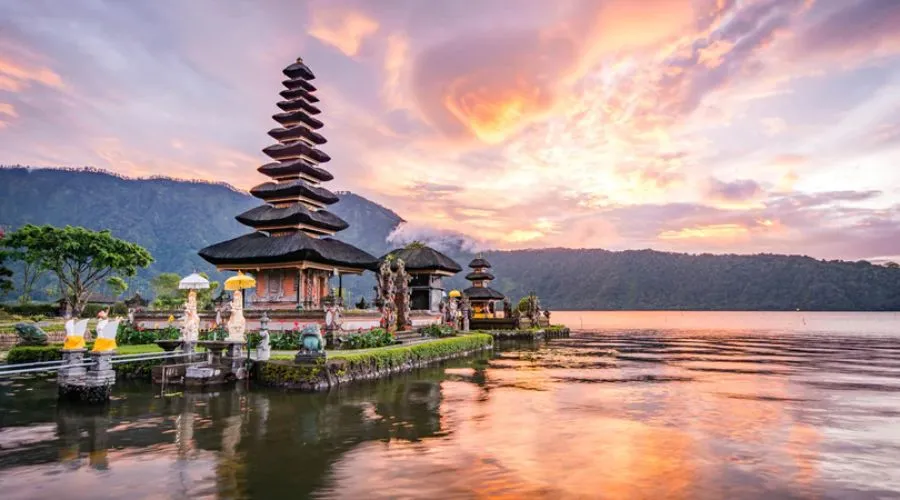 Bali, known as the "Island of the Gods," offers a perfect blend of natural beauty, vibrant culture, and rejuvenating experiences. The island's stunning beaches, lush rice terraces, and picturesque temples provide an enchanting backdrop for a girls' holiday. 
Unwind on the sun-kissed shores, indulge in spa treatments, and explore traditional markets in Ubud. Bali also offers exciting water sports activities like surfing, diving, and snorkelling, ensuring adventure and relaxation for everyone.
---
Ibiza: Party Central for Girls' Nights Out
If you and your girlfriends are seeking an electrifying party scene and vibrant nightlife, Ibiza is the ultimate destination. This Balearic Island in Spain is renowned for its world-famous clubs, beachfront bars, and legendary DJs. 
Dance the night away at iconic venues such as Pacha, Amnesia, and Ushuaïa. During the day, rejuvenate on Ibiza's stunning beaches, explore the picturesque old town, or enjoy boat trips to the nearby Formentera island for a tranquil escape.
---
Santorini: A Romantic and Breathtaking Retreat
For a more romantic and visually stunning girls' holiday destination, Santorini in Greece is an excellent choice. With its iconic white-washed buildings perched atop dramatic cliffs, overlooking the sparkling Aegean Sea, Santorini offers a unique blend of luxury, relaxation, and breathtaking scenery. 
Explore charming villages, indulge in delectable Mediterranean cuisine, and witness spectacular sunsets from Oia. Don't miss the opportunity to visit the ancient ruins of Akrotiri or relax on the volcanic beaches with crystal-clear waters.
---
Marrakech: An Exotic Fusion of Culture and Adventure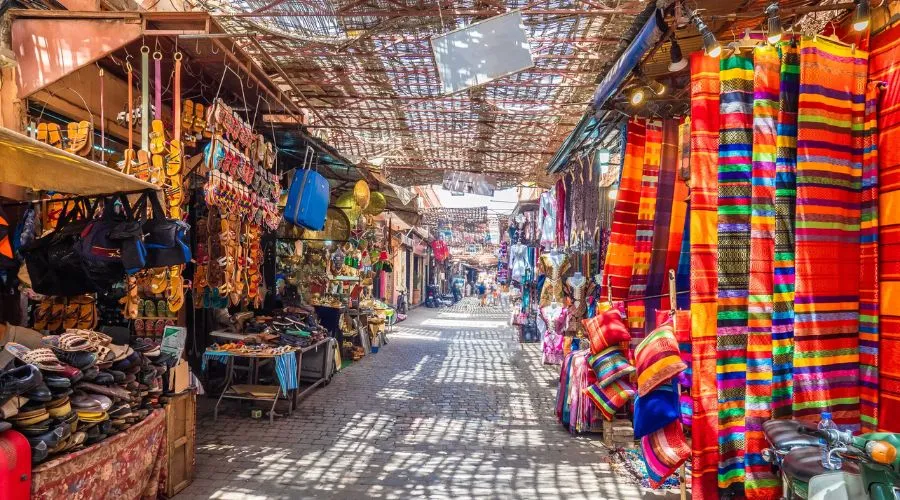 Marrakech, a vibrant city in Morocco, is an ideal destination for adventurous and culturally inclined girls' holidays. Immerse yourself in the bustling markets of the Medina, known as the souks, where you can haggle for unique souvenirs, spices, and traditional crafts. 
Explore the magnificent palaces, such as Bahia Palace and El Badi Palace, or unwind in the tranquil gardens of Majorelle. Indulge in traditional Moroccan hammams, enjoy delicious tagines, and take a day trip to the breathtaking Atlas Mountains for a memorable adventure.
---
Tokyo: A Blend of Tradition and Innovation
For an exciting blend of ancient traditions and futuristic marvels, Tokyo, Japan, is an excellent girls' holiday destination. Explore the bustling neighbourhoods of Shibuya and Shinjuku, visit ancient temples like Senso-ji in Asakusa, and immerse yourself in Japanese pop culture in the Harajuku district. 
Indulge in mouth-watering sushi, take part in traditional tea ceremonies, and witness the serene beauty of cherry blossoms in the spring. Tokyo's shopping districts, such as Ginza and Omotesando, offer endless opportunities for fashion and beauty enthusiasts.
---
How to Find Best Girls' Holiday Destinations with Love Holidays
I. Understanding Your Group's Preferences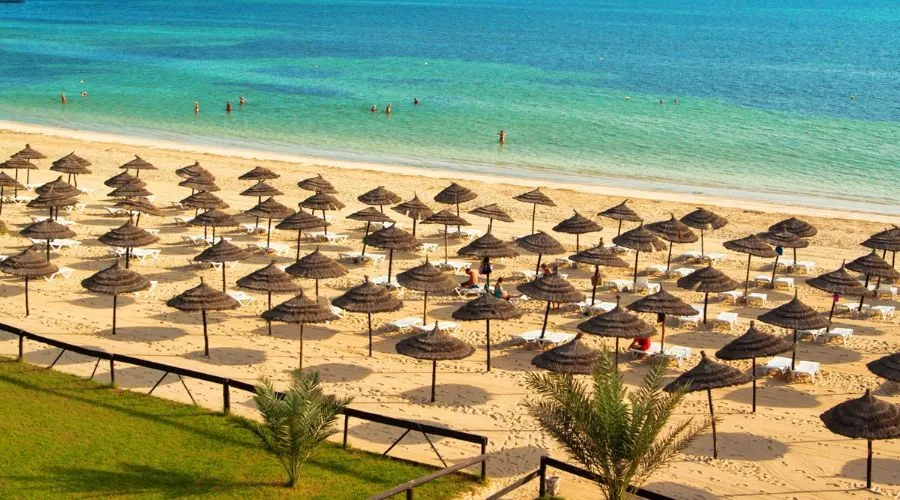 Before embarking on the search for the ideal girls' holiday destinations, it is crucial to understand your group's preferences and interests. Discuss with your friends the type of experience you are seeking. Are you looking for relaxation on a pristine beach, vibrant nightlife, cultural immersion, or adventurous activities? Having a clear understanding of your group's desires will help narrow down your options.
---
II. Exploring Love Holidays' Destination Options
Love Holidays provides a comprehensive selection of destinations suitable for girls' holidays. Their website offers user-friendly features to help you filter and browse through their extensive collection. Start by visiting the Love Holidays website and exploring the "Destinations" section. Here, you can find a variety of popular and off-the-beaten-path locations perfect for your girl's getaway.
---
III. Utilizing Search Filters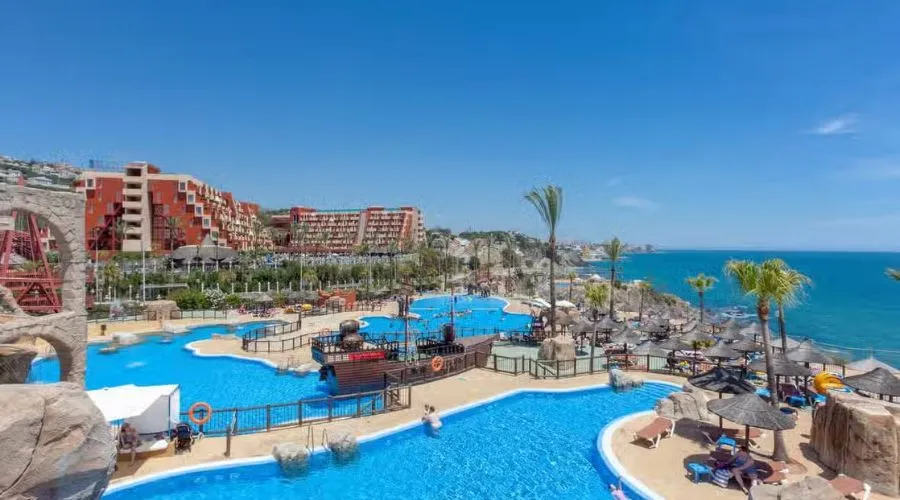 To streamline your search, Love Holidays offers search filters that can be customized according to your group's preferences. You can filter by destination types, such as beach, city, or countryside, to find the best girls' holiday destinations that align with your desired atmosphere. Additionally, filters for activities, accommodation types, and budget range can be applied to further narrow down your options.
---
IV. Reading Customer Reviews and Ratings
One of the valuable features provided by Love Holidays is the inclusion of customer reviews and ratings. Take advantage of this feedback to gain insights from previous travellers who have visited your shortlisted destinations. Reviews can provide valuable information about the suitability of a location for a girls' holiday, including safety, nightlife, amenities, and overall experiences.
---
V. Considering All-Inclusive Packages
Love Holidays offers all-inclusive packages that can be highly convenient for girls' holidays. These packages typically include flights, accommodation, meals, and sometimes even activities. All-inclusive options can help you budget more effectively and reduce the stress of organizing individual components of your trip. Look for destinations that offer all-inclusive packages to ensure a hassle-free and memorable experience for your group.
---
Conclusion
Girls' Holiday Destinations by Love Holidays offer a kaleidoscope of memorable experiences, tailored to cater to diverse interests and preferences. These carefully curated Girls' Holiday Destinations provide an exciting platform for exploration, relaxation, and bonding. Each destination promises unique adventures, from sun-soaked beaches to bustling cityscapes, making every trip an unforgettable journey. With safety and comfort at the forefront, Love Holidays ensures that each of these Girls' Holiday Destinations offers a seamless, enjoyable travel experience that leaves lasting memories. Ultimately, Girls' Holiday Destinations serve not just as trips, but as cherished experiences of camaraderie and discovery. For more information best girls' holidays visit the official website of Trending cult. 
FAQs