As the business world becomes increasingly competitive and dynamic, individuals seeking to enhance their career prospects and climb the corporate ladder are turning to advanced education options. Two popular choices that offer valuable insights, networking opportunities, and enhanced skill sets are (Master of Business Administration) MBA and Postgraduate courses. In this comprehensive blog, we will explore the benefits, requirements, and opportunities that MBA and Postgraduate courses provide to professionals. Let's delve into the world of higher education and discover how MBA and Postgraduate courses can unlock your potential for professional advancement.
What is an MBA?
MBA is a renowned postgraduate degree providing in-depth business knowledge, leadership skills, and problem-solving abilities. MBA programs are designed to prepare students for management roles and leadership positions in various industries. Some of the ways an MBA may help you develop your career are as follows:
1.   Broad Business Education:
MBA curriculum covers a wide range of business disciplines, including finance, marketing, human resources, operations, and strategy, to provide students with a thorough grasp of the corporate world.
2.   Leadership Development:
MBA courses often include leadership training, allowing students to develop essential skills for effective management and decision-making.
3.   Networking Opportunities:
MBA programs bring together students from diverse backgrounds, fostering valuable networking opportunities with future business leaders and industry professionals.
4.   Career Advancement:
An MBA can significantly enhance your career prospects, opening doors to higher-paying positions and executive-level roles.
5.   Entrepreneurial Skills:
MBA programs instil entrepreneurial thinking, encouraging students to identify business opportunities and take calculated risks.
MBA Specializations and Classes
MBA programs offer various specializations to cater to different career interests. Some popular MBA specializations include:
1.   Finance:
Focuses on financial analysis, investments, and corporate finance providing students with the expertise to make strategic financial decisions and manage financial resources effectively. In this specialization, students gain a deep understanding of financial markets, risk management, and capital allocation to excel in finance-related roles within organizations.
2.   Marketing:
Concentrates on brand management, market research, and marketing strategy equipping students with the skills to create impactful marketing campaigns and effectively engage target audiences. Students in this specialization learn to analyze market trends, develop marketing plans, and build strong brand identities to drive business growth and success.
3.   Human Resources:
Explores talent management, organizational behaviour, and employee relations providing students with the expertise to attract, develop, and retain top talent within organizations. Students in this specialization learn effective HR strategies, leadership development, and employee engagement techniques to foster a positive and productive work environment.
4.   Operations Management:
Covers supply chain management, process optimization, and project management equipping students with the skills to streamline operations, improve efficiency, and drive business performance. Students in this specialization learn to analyze and optimize business processes, manage complex projects, and enhance the overall productivity of organizations.
5.   Entrepreneurship:
Equips students with skills to start and manage their own ventures. Through courses focused on business planning, funding, innovation, and market entry, students learn to navigate the challenges and opportunities of entrepreneurship and turn their innovative ideas into thriving businesses.
MBA degree requirements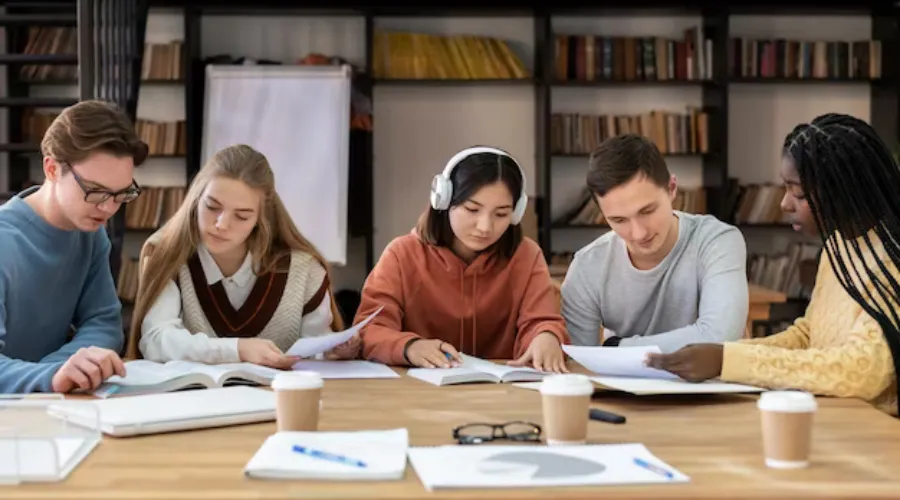 To obtain an MBA, individuals must generally complete the following requirements:
Bachelor of Science: Most MBA programmes need an undergraduate degree from a recognised university.
1.   Work Experience:
Many MBA programs prefer applicants with some work experience, especially executive or part-time MBA programs.
2.   GMAT/GRE Scores:
Some schools require Graduate Management Admission Test (GMAT) or Graduate Record Examinations (GRE) scores as part of the application process.
3.   Letters of Recommendation:
Applicants may need to submit letters of recommendation from employers, professors, or professional contacts.
4.   Statement of Purpose/Essay:
A well-crafted statement of purpose or essay that highlights the applicant's career goals and reasons for pursuing an MBA is often required.
What is a Postgraduate Course?
Postgraduate courses encompass a wide range of specialized programs that individuals pursue after completing their undergraduate studies. Postgraduate courses, unlike the MBA curriculum, include a wide range of disciplines, including the arts, humanities, science, and technology. Following are some justifications for why postgraduate coursework is advantageous for career development:
1.   Specialized Knowledge:
Through postgraduate courses, people can get in-depth knowledge and skills in the area of their choice.
2.   Research Opportunities:
Many postgraduate programs offer research opportunities, enabling students to contribute to their field's advancements.
3.   Career Advancement:
A postgraduate degree can enhance employability and open doors to advanced career opportunities.
4.   Networking and Collaboration:
Postgraduate courses provide opportunities to collaborate with professionals and researchers in the same field.
MBA vs. Postgraduate Course: Which is right for you?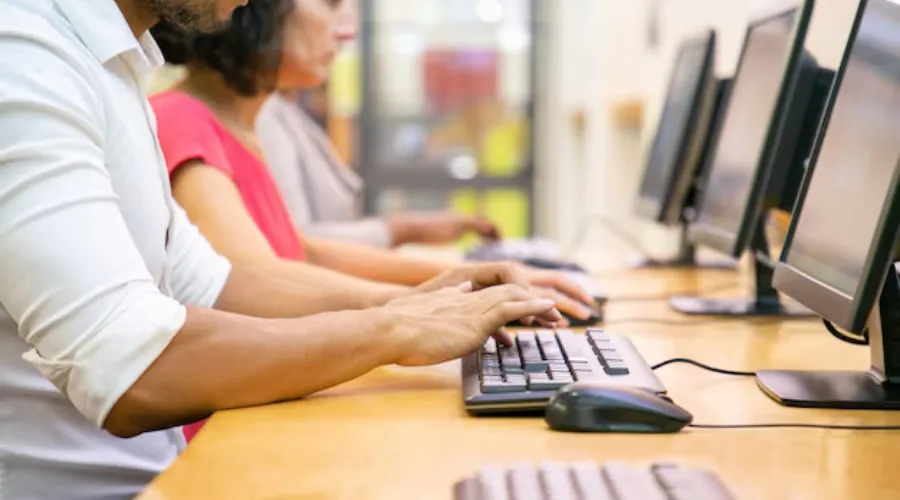 The decision between an MBA and postgraduate course study is influenced by your job objectives, hobbies, and desired abilities. Before making a decision, consider the following variables:
1.   Aspirations for a career:
Getting an MBA is a wonderful idea if you want to work in management or leadership roles in the business sector. For specialized careers in non-business fields, a postgraduate course may be more suitable.
2.   Subject of Interest:
If you are passionate about a certain subject or industry, a postgraduate degree in that field can provide you with in-depth knowledge and professional talents.
3.   Time and Commitment:
MBA programs are usually full-time and require a significant time commitment. Postgraduate courses offer more flexibility because they can be studied full- or part-time.
4.   Return on Investment:
Consider the potential return on investment in terms of career advancement, salary growth, and job opportunities when evaluating the cost of the program.
5.   Networking and Industry Connections:
MBA programs often offer extensive networking opportunities with business professionals, while postgraduate courses may have specialized industry connections.
Pursue your path to success
Both MBA and postgraduate courses offer unique opportunities for personal and professional growth. While an MBA equips you with comprehensive business acumen and leadership skills, postgraduate courses enable you to specialize in a particular field of interest. Whatever route you take, higher education may surely help you reach your full potential for success and job growth. If you're ready to take the next step in your professional growth and launch a successful and happy career, consider the MBA and postgraduate degrees provided by Universidade Norte do Paraná (UNOPAR).
Conclusion
MBA and postgraduate courses offer transformative experiences for individuals seeking professional advancement in various fields. MBA programs offer comprehensive business education, while postgraduate courses offer specialized expertise in specific subjects. MBA programmes provide a well-rounded education in business management, leadership development, and strategic thinking, and both choices cater to a wide range of career goals and interests. Reflecting on career aspirations, preferred field of study, and commitment is crucial when choosing the right path. At Universidade Norte do Paraná (UNOPAR), exploring diverse MBA and postgraduate courses can help you achieve your professional goals and become a respected leader in your field. Visit the official website Trending Cult for more information on MBA and Postgraduate courses and MBA and Postgraduate classes.
FAQ's
An MBA is a postgraduate degree for students with a bachelor's degree, offering specialized training in business administration and management. It offers better knowledge, leadership abilities, and topic expertise, making it a popular choice for corporate career growth./su_spoiler]