Welcoming a newborn into the family is an exciting and exhilarating experience. As a parent, you want to make sure your little one is safe, healthy, and happy. One way to keep your newborn happy and stimulated is by introducing them to toys. Toys provide entertainment and mental stimulation to newborns, helping them develop their cognitive and physical abilities.
Most Popular Newborn Toys on JD Williams
Newborn toys are designed to stimulate the senses of infants, promoting their growth and development. Here are some of the different types of newborn toys available on JD Williams:
Soft Toys: Soft toys are perfect for newborns as they are gentle and comforting. These toys are usually made of plush fabric, making them soft and huggable. They come in various shapes and sizes, such as animals, teddy bears, and dolls. Soft toys are ideal for newborns as they can help soothe them and provide a sense of security.
Rattles: Rattles are another popular type of newborn toy. They come in different shapes and sizes, such as balls, rings, and animals. Rattles make noise when shaken, providing auditory stimulation for newborns. They are also easy to grasp and manipulate, promoting fine motor skills development.
Teethers: Teething is a natural process that can be uncomfortable for newborns. Teething toys are designed to provide relief by massaging the gums and distracting the baby from the discomfort. Teethers come in various shapes and sizes, such as rings, keys, and animals. They are usually made of safe and durable materials, such as silicone or rubber.
Activity Toys: Activity toys are designed to provide mental stimulation for newborns. sensory toys for newborns come in various shapes and sizes, such as activity gyms, play mats, and mobiles. Activity toys have different features, such as lights, sounds, and textures, providing sensory stimulation for newborns. They also encourage hand-eye coordination and promote motor skills development.
Here is a list of Newborn Toys on JD Williams that you want to buy for your child:
1. Chicco Hoopla Bouncer
One of the standout features of the Chicco Hoopla Bouncer is its adjustable and comfortable seat. The seat is designed to support the natural position of the newborn's spine and ensure maximum comfort. It is also equipped with a soft, padded headrest that provides extra support for the baby's head and neck. This feature is especially important for newborns who have not yet developed strong neck muscles.
Another important feature of the Chicco Hoopla Bouncer is its ability to provide interactive playtime for the baby. The bouncer is equipped with a toy bar that can be easily attached or detached depending on the baby's mood. The toy bar includes soft toys that are perfect for newborns who are just beginning to explore the world around them. This interactive feature not only helps keep the baby entertained but also promotes cognitive development.
---
2. Benbat Spiral Activity Toy
The Benbat Spiral Activity Toy is a colorful and interactive toy that can be easily attached to a stroller, car seat, or crib. It is made of soft and durable materials that are safe for newborns to touch, chew, and explore. The toy features multiple activities that are designed to stimulate different senses and skills of newborns.
For example, it has a teether, a rattle, a squeaker, and a crinkly texture that can provide various tactile and auditory sensations. The toy also has a mirror, a spinning ball, and a peek-a-boo flap that can encourage newborns to develop their visual tracking and object permanence skills.
---
3. Zappi Brachiosaurus 16 inch plush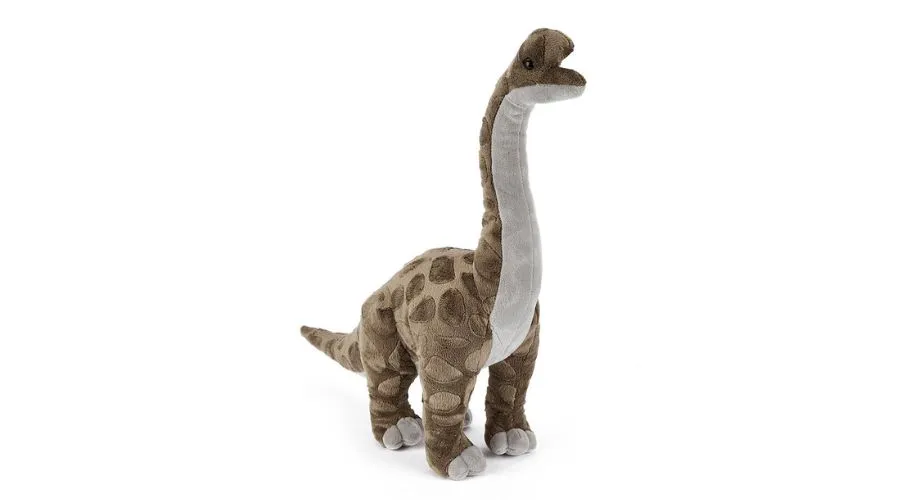 Zappi Brachiosaurus 16 inch plush is a fantastic addition to JD Williams' collection of Newborn Toys. This adorable and cuddly toy is perfect for young children who want a companion to play with and snuggle up to. In this essay, we will discuss the various features of this toy and why it is an excellent choice for parents looking for a new toy for their little ones.
Firstly, the Zappi Brachiosaurus plush toy is made from high-quality materials, making it durable and long-lasting. This means that even the most active children can play with it without worrying about it getting damaged easily. The soft plush material also makes it comfortable to hold and snuggle with, providing a soothing and calming effect for young children.
---
4. Chicco Baby Bear Light
The Chicco Baby Bear Light is an excellent choice for parents looking for a newborn toy that will help soothe their little ones to sleep. Available on JD Williams, this cuddly bear features a soft, plush exterior that is perfect for snuggling, and its gentle light and sound features create a calming environment that promotes relaxation.
One of the standout features of the Chicco Baby Bear Light is its ability to emit a soft glow that helps babies feel secure and comfortable in their surroundings. The light is not too bright or distracting, but rather provides just the right amount of illumination to help babies feel safe and relaxed.
5. Vtech On-the-Go Soft Zebra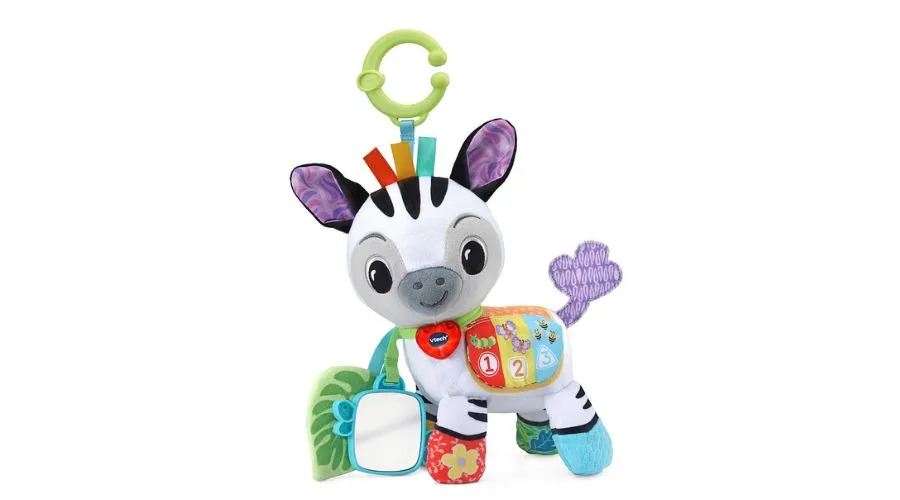 The Vtech On-the-Go Soft Zebra is designed to help stimulate the sensory development of newborns, making it a perfect choice for parents looking for toys that can provide early learning experiences for their infants. This toy is designed with soft fabrics and colorful patterns that are sure to grab the attention of young ones. The toy also comes with a range of interactive features that are sure to keep babies engaged and entertained.
One of the standout features of the Vtech On-the-Go Soft Zebra is its range of sounds and music. The toy comes equipped with a variety of melodies, songs, and sound effects that can be activated by pressing different parts of the toy. This not only helps to keep babies entertained, but it also helps to develop their auditory skills.
Conclusion
Newborn toys play an important role in promoting the growth and development of infants. Soft toys, rattles, teethers, and activity toys are all excellent options for newborns. When choosing a toy, consider the age and development of the baby and choose toys that are safe and made of non-toxic materials. JD Williams offers a wide range of newborn toys that are both safe and stimulating, making it easy for new parents to find the perfect toy for their little one. For more information, visit Trendingcult.
FAQ's