When it comes to iconic basketball sneakers, Penny Hardaway's signature shoe line stands out as one of the most influential and enduring collections in the history of athletic footwear. These shoes, affectionately known as "Penny shoes," have captivated sneaker enthusiasts and basketball fans alike for decades. Stadium Goods, a leading marketplace for premium sneakers and streetwear, has emerged as a hub for authentic and sought-after Penny shoes, providing enthusiasts with access to these timeless classics. Penny Hardaway, a former NBA superstar and four-time All-Star, collaborated with the sportswear giant Nike to create a shoe line that would transcend the basketball court. Introduced in the mid-1990s, Penny's shoes broke the mould with their innovative design, cutting-edge technology, and unique aesthetics.
Features of Penny shoes by Stadium goods
Stadium Goods understands the significance of these Penny shoes, not just as sneakers but as cultural artefacts. Sneakerheads and collectors flock to their online marketplace, eager to secure their favourite Penny shoe models. The authenticity and meticulous curation of Stadium Goods ensure that customers can trust the quality and legitimacy of the products they purchase, fostering a community built on trust and appreciation for sneaker culture.
Beyond their rich heritage and timeless style, Penny's shoes have also influenced subsequent generations of basketball footwear. Their bold designs and groundbreaking technologies have inspired countless shoe models, transcending the basketball court and becoming a staple of streetwear fashion. The legacy of Penny Shoes continues to resonate, and Stadium Goods plays a crucial role in preserving and perpetuating this cultural phenomenon.
Here is the list of the top 5 Penny shoes by Stadiumgoods
1. Nike Air Penny 4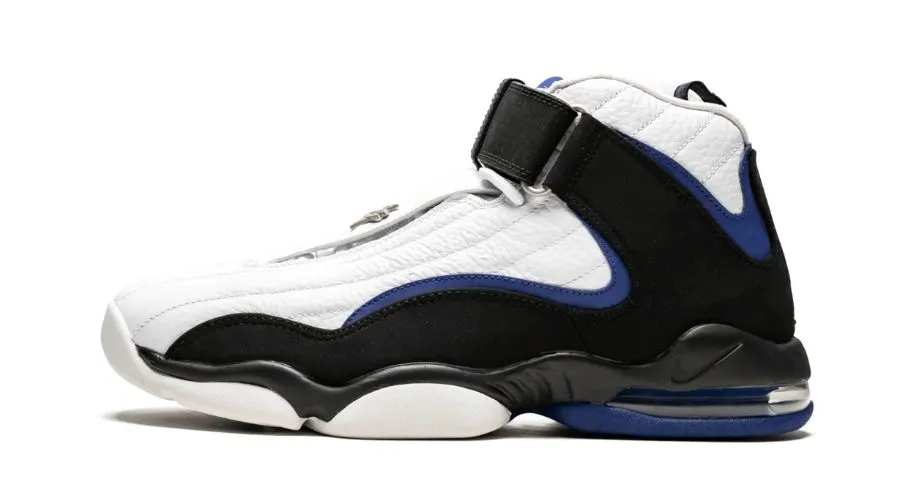 One of the standout features of the Air Penny 4 is its cushioning technology. It incorporates Nike's innovative Air Max cushioning in the heel, which provides responsive and impact-absorbing support. The large visible Air Max unit not only enhances the shoe's performance but also adds to its aesthetic appeal.
To ensure proper support and stability during basketball movements, the Air Penny 4 includes a midfoot strap that wraps around the foot, offering a secure and lockdown fit. The strap adds both style and functionality to the shoe, enhancing overall performance on the court.
---
2. Nike Air Foamposite One Mt Qs Memphis Tigers
Nike Air Foamposite One Mt Qs Memphis Tigers shoe includes subtle details that add to its overall aesthetic. These include black laces, a black mesh tongue, and a black inner lining. The outsole features a translucent rubber in a blue tint, complementing the shoe's colour scheme.
To commemorate the connection to the University of Memphis, the insole of the shoe might feature the team's logo or other unique branding elements. Additionally, there might be hidden details or graphics related to the Tigers' basketball program, which adds an element of surprise and exclusivity for collectors.
---
3. Nike W Air Foamposite One Floral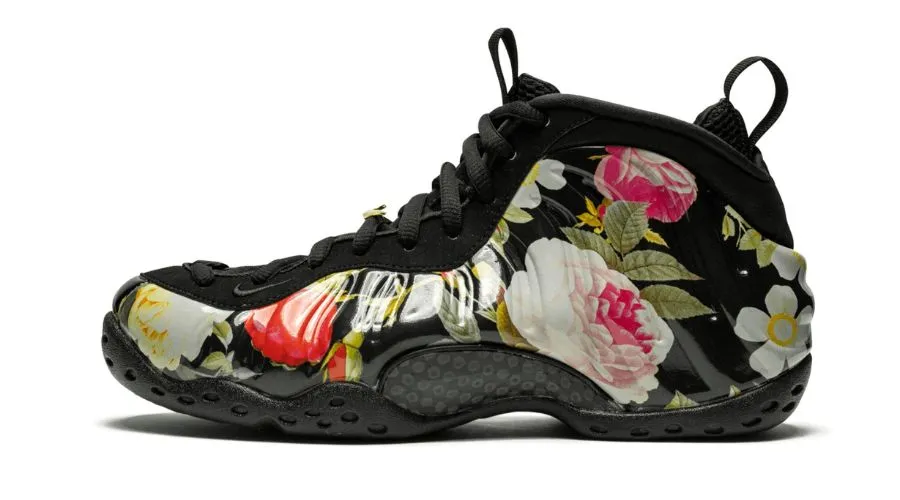 The Nike W Air Foamposite One Floral is a unique and eye-catching sneaker that was released as part of Nike's women's footwear lineup. Known for its distinctive Foamposite shell upper, the Air Foamposite One Floral took the iconic silhouette to new heights with a striking floral print.
The upper of the Nike W Air Foamposite One Floral was crafted using Nike's Foamposite technology, which involves a moulded synthetic material that offers durability, support, and a futuristic aesthetic. In this iteration, the Foamposite shell was adorned with a bold and intricate floral pattern, featuring vibrant colours and intricate details. The floral print covered the entire upper, creating a visually stunning and feminine look.
---
4. Nike Zoom Rookie
The Nike Zoom Rookie combines elements from several classic Nike basketball shoes, including the Air Flight One and the Air Foamposite One. It features a sleek and futuristic silhouette with a high-top profile, providing excellent ankle support and stability on the court.
One of the standout features of the Nike Zoom Rookie is its upper construction, which utilises a combination of premium materials. The shoe's upper is primarily made of synthetic material, which is lightweight and durable. Additionally, it incorporates Foamposite material on the lateral side, known for its distinctive glossy appearance and ability to mould to the wearer's foot over time for a customised fit.
---
5. Nike Air Penny 2 Le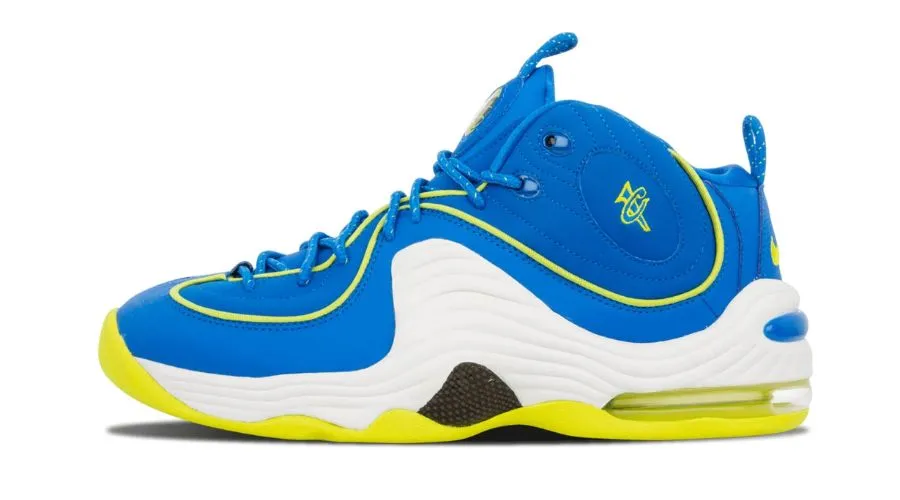 The Air Penny 2 LE showcased a sleek and futuristic design, setting it apart from other basketball shoes of its time. It featured a combination of synthetic leather and nubuck materials on the upper, providing a durable and premium feel. The shoe's construction was well-crafted, with attention to detail evident in its stitching and panelling.
One of the most notable design elements of the Nike Air Penny 2 LE was the iconic "wings" that extended from the heel to the midsole. These wing-like structures not only added visual interest but also provided stability and support during quick movements on the basketball court. They became a signature feature of the Air Penny line and are instantly recognizable to sneaker enthusiasts.
Conclusion
Penny shoes by Stadium Goods represent the epitome of style, performance, and cultural significance. These iconic sneakers, born from the collaboration between basketball legend Penny Hardaway and Nike, have left an indelible mark on the sneaker world. Stadium Goods recognizes its enduring appeal and serves as a platform for enthusiasts to acquire and celebrate these legendary shoes. For more information on Penny Shoes, visit Trendingcult.
FAQs