Jordan in the Middle East is intriguing. It is home to some of the most popular destinations in the region, which attract millions of visitors every year. From ancient ruins to natural wonders, Jordan has something for everyone. If you let go and embrace the uniqueness of the place, you take back amazing experiences and memories with you.
If you are still not sure, then read more about this beautiful place and all that it has to offer. In this blog, we will explore some of the most popular destinations in Jordan, affordable bus companies you can explore and the best routes you can take to visit these breathtaking places.
Popular Destinations in Jordan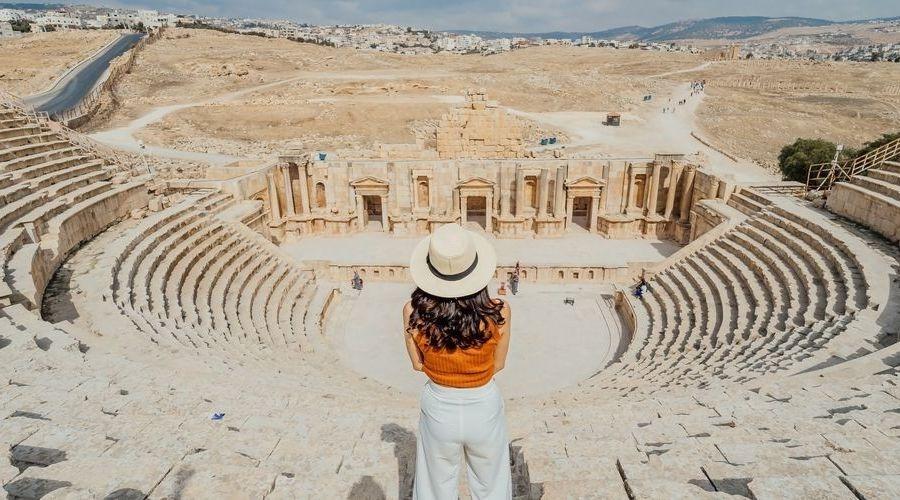 Petra
First on our list is Petra. Petra is an ancient city in southern Jordan that has been given the nickname "Rose City" due to its many historical and geological sites. It is famous for its rock-cut architecture, which was carved into the sandstone cliffs by the Nabataeans over 2,000 years ago. It's a must-visit place if you ever vacation in Jordan.
Dead Sea
Another place on our list of popular destinations in Jordan is the Dead Sea. The Dead Sea is a saltwater lake located between Jordan and Israel. It is the lowest point on Earth and is famous for its high salt content, which makes it impossible for fish and other marine life to survive. 
Wadi Rum
This Mars-like landscape is known for its stunning red sandstone formations and has been used as a filming location for many movies, including Lawrence of Arabia and The Martian. In order to experience the actual beauty of this mystical place, you might have to go farther afield.
Amman
Amman is a bustling metropolis that combines ancient history with modern amenities. Visitors can explore the city's many historical sites, including the Roman Amphitheater, the Citadel, and the Jordan Museum. All of these boast the culture and history of the capital city.
Dana Biosphere Reserve
The Dana Biosphere Reserve is another must-visit popular destination in Jordan, especially for all the nature lovers. The reserve is located in central Jordan and is home to a diverse range of flora and fauna. Visitors can explore the reserve on foot, taking in the breathtaking scenery and spotting rare birds and animals along the way.
Bus services for Popular Destinations in Jordan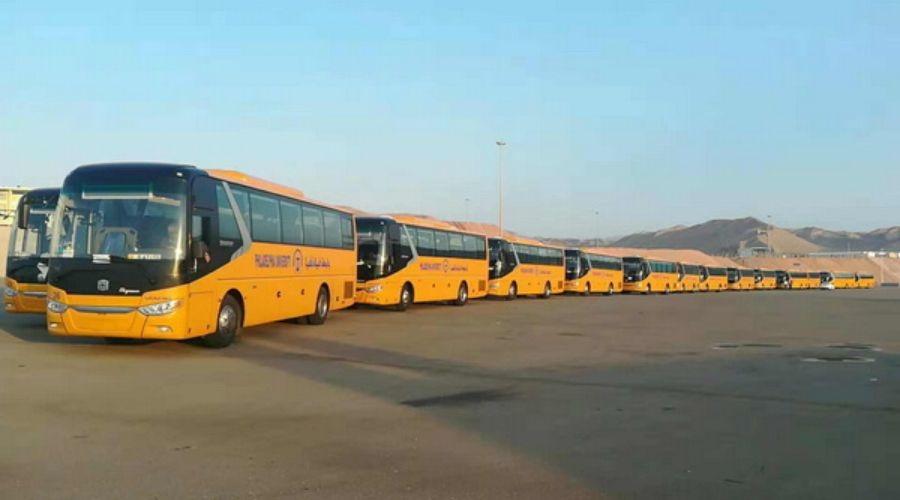 Jordan is a beautiful country located in the Middle East, offering a plethora of breathtaking natural attractions and historical sites. With its rich culture, fascinating history, and hospitable people, Jordan has become a popular destination for tourists from all around the world. To facilitate the movement of tourists, the country has an extensive and reliable bus service that connects the popular destinations in Jordan.
Popular destinations in Jordan, such as Petra, Amman, Aqaba, and Wadi Rum, are well-connected by a network of bus services that cater to the transportation needs of locals and tourists alike. These buses are comfortable, affordable, and operate on a regular schedule, making it easy for travellers to explore the beauty of Jordan.
Some of the popular bus companies that operate in Amman include Jett, Trust, and Al-Mahatta. These companies provide comfortable and affordable bus services to other popular destinations in Jordan, such as Petra, Aqaba, and Wadi Rum. There is the best bus service by 12go.asia, you can book a bus from 12go.asia at a very reasonable price.
Aqaba, a city located on the Red Sea coast, is another popular destination that is easily accessible by bus. The city is home to some of the most beautiful beaches in Jordan, making it a popular destination for tourists looking to relax and soak up the sun. The Al-Mahatta bus company provides daily bus services to Aqaba from different cities in Jordan.
Bus Routes for Popular Destinations in Jordan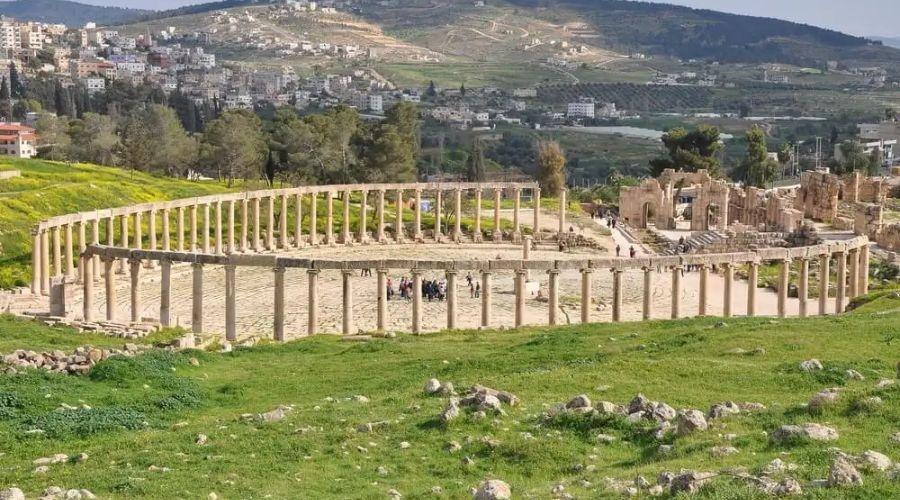 1. Amman to Petra
12go.asia is a reliable and reputable transportation company that operates in several countries in Asia and the Middle East. They offer various transportation options, including buses, trains, ferries, and flights. In Jordan, they provide a comfortable and affordable bus service from Amman to Petra, one of the most popular destinations in Jordan.
The journey from Amman to Petra takes approximately three hours, and the bus operates daily. The bus departs from Abdali Bus Station, which is easily accessible from any part of Amman. The bus is air-conditioned and equipped with comfortable seats, making the journey comfortable and enjoyable.
2. Aqaba to Petra
The Aqaba to Petra bus offered by 12go.asia is a convenient and affordable way to travel between these two popular destinations. The bus journey takes approximately two and a half hours and provides passengers with a comfortable and air-conditioned ride through the stunning Jordanian countryside.
One of the advantages of taking the Aqaba to Petra bus is that it allows visitors to experience the beauty of Jordan along the way. The bus passes through the Wadi Rum desert, which is known for its stunning red sandstone formations, and provides passengers with a glimpse into the traditional Bedouin way of life.
3. Wadi Rum to Petra
As the journey progresses, the landscape begins to change, and visitors are treated to stunning views of the Petra Mountains. The mountains are a stunning red hue and provide a dramatic backdrop for the ancient city of Petra. As visitors approach the entrance to the city, they are greeted by the iconic Treasury building, which is carved into the rock face.
Petra was once a thriving city and an important trading hub. Today, it is a UNESCO World Heritage Site and a popular destination for tourists from around the world. Visitors can explore the city's numerous tombs, temples, and other buildings, all of which are carved into the rock.
Conclusion
In conclusion, Jordan is a country that offers a wealth of popular destinations for visitors to explore. From the ancient ruins of Petra to the natural wonders of the Dead Sea and Wadi Rum, Jordan has something for everyone. Whether you're interested in history, culture, or nature, Jordan is a destination that is not to be missed. For more information, visit Trending Cult.
FAQs