Rock salt is a popular and widely used substance known for its effectiveness in melting ice and snow during winter months. It plays a crucial role in ensuring safe and accessible roads, driveways, and walkways during harsh weather conditions. Travis Perkins, a leading supplier of building materials in the United Kingdom, offers a range of rock and salt products to meet the needs of both residential and commercial customers. 
Benefits of Rock Salt:
Rock salt provides several benefits that make it a preferred choice for winter maintenance. Some of these advantages include:
Effective Ice Melting: Rock salt has a powerful ice-melting capability, making it highly effective in clearing ice and snow from various surfaces. It helps prevent accidents and ensures safer travel during winter months.

Cost-Effective: Rock salt is a cost-effective solution for snow and ice management. It is readily available and relatively inexpensive compared to other de-icing methods. Because of this, it is favored by both home and business owners.

Easy Application: The

granular nature of rock

salt allows for easy application on surfaces. It can be spread manually or by using mechanical spreaders, ensuring efficient coverage and effective ice melting.

Non-Toxic: Rock salt is generally considered non-toxic to humans, animals, and vegetation when used in moderation. It is a safer option compared to some chemical de-icers, which may pose environmental risks.
Types of Rock Salt on Travis Perkins:
Travis Perkins offers a diverse range of salt products to cater to different requirements. These include:
Bagged Rock Salt:

Bagged rock salt

is available in various sizes, ranging from small 10 kg bags to larger bulk bags. This allows customers to choose the quantity that suits their needs, whether it's for personal use or for larger commercial applications.

White De-Icing Salt: Travis Perkins also offers white de-icing salt, which is a purer form of rock salt. It has a lower moisture content and higher purity, making it more efficient in melting ice and snow. This type of salt is particularly useful in extreme cold conditions.

Brown De-Icing Salt:

Brown de-icing salt

is another option available on Travis Perkins. It contains additional additives, such as anti-caking agents, to improve its performance and spreadability. This type of salt is commonly used on roads, car parks, and larger surfaces.
Here is a list of the top Rock Salt on Travis Perkins that you never want to miss:
1. Traditional Colour 20kg Trade Bag
One of the most prominent uses of Rock Salt is for de-icing roads and walkways during winter. Rock Salt is spread on icy surfaces to lower the freezing point of water, thereby preventing the formation of ice and facilitating safer travel. The Rock Salt Traditional Colour 20kg Trade Bag is particularly useful for this purpose as it provides a convenient and manageable quantity of salt for spreading.
Rock Salt is widely used in the food industry as a seasoning and preservative. It adds flavor to various dishes and is often used in the preparation of pickles and brines. The Rock Salt Traditional Colour 20kg Trade Bag is a practical choice for restaurants, caterers, and food manufacturers, ensuring a steady supply of this essential ingredient.
In regions with hard water, Salt is commonly used in water softeners to remove minerals such as calcium and magnesium. The Rock Salt Traditional Colour 20kg Trade Bag is ideal for this application as it provides a sufficient quantity of salt to regenerate the water softener resin and maintain its effectiveness.
---
2. Rock Salt Traditional Colour Bulk Bag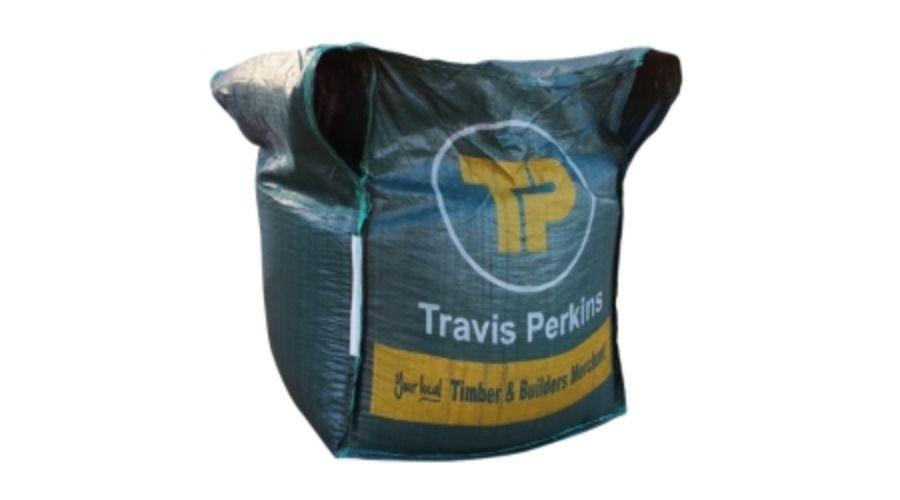 Rock salt is renowned for its exceptional ice-melting properties. When applied to icy surfaces, it quickly dissolves into a brine solution that lowers the freezing point of water. This process leads to the melting of existing ice and the prevention of new ice formation, thereby enhancing safety on roads, walkways, and driveways.
The Rock Salt Traditional Colour Bulk Bag offers a cost-effective solution for winter maintenance needs. By purchasing rock salt in bulk, consumers can save money compared to buying smaller quantities. The bag's large capacity ensures that a sufficient amount of rock salt is available for an extended period, reducing the need for frequent restocking.
The bulk bag format of the Rock Salt Traditional Colour Bulk Bag allows for easy handling and storage. It eliminates the hassle of individually packaging or measuring out smaller portions of rock salt. Additionally, the bag's durability ensures that the rock salt remains intact, even when exposed to challenging weather conditions, enabling long-term storage without degradation.
---
3. White 20kg Trade Bag
The 20kg trade bag provides a generous amount of rock salt, ensuring a sufficient supply for large-scale projects or extended periods of use. The bag itself is robust and durable, capable of withstanding rough handling and transportation.
The Rock Salt White 20kg Trade Bag guarantees a high level of purity, making it suitable for a wide range of applications. The salt crystals are carefully selected and undergo rigorous quality control measures to ensure consistency and effectiveness.
Rock Salt White 20kg Trade Bag is highly versatile, capable of addressing diverse needs across industries. From de-icing roads and sidewalks during winter to industrial applications like water treatment and animal feed, this product proves to be a reliable and efficient choice.
---
Conclusion
Rock salt, also known as halite, is a mineral primarily composed of sodium chloride (NaCl). Its significance lies in its ability to lower the freezing point of water, thereby melting ice and preventing the formation of hazardous ice patches on surfaces. This property makes rock salt an indispensable material for ensuring safe transportation and reducing accidents caused by slippery conditions. For more information, visit Trending Cult.
FAQ's