The Sky Glass TV is a revolutionary product by UK-based company Sky, which has taken the world of home entertainment by storm. The device is a thin and ultra-high-definition smart TV that offers an immersive viewing experience like no other. 
It is designed to be a hybrid between a television and a computer, with a screen that can display both live TV programs and web content. The device is equipped with a large 65-inch screen that is made from high-quality glass, which makes the images appear more vivid and lifelike. Additionally, the TV has a built-in sound system that delivers rich and clear audio, making it perfect for movie nights and gaming sessions.
Features of Sky Glass TV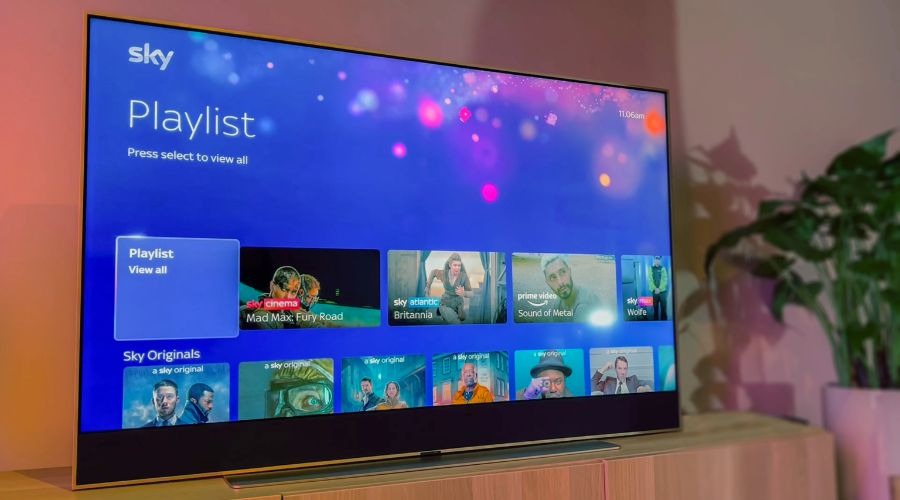 The device is packed with features that make it a unique and innovative product. Some of its key features are:
Voice Control
The Sky Glass TV is equipped with a voice control system that allows users to operate their TV without a remote control. The TV's built-in microphone picks up voice commands to which the TV responds accordingly.
Sky Q Integration
The TV is fully integrated with Sky Q, a leading satellite and on-demand TV service in the UK. This integration allows users to access Sky Q's vast library of content, including live TV channels, on-demand shows, and movies.
Dolby Atmos Sound
Sky Glass TV comes with Dolby Atmos sound, which provides a more immersive sound experience. The sound system includes multiple speakers, providing a 3D sound experience.
Gaming
Sky Glass TV is a great option for gamers, as it supports multiple gaming consoles and has a low input lag. This means that gamers can enjoy their games with minimal delay between the controller and the TV.
Picture Quality
Sky Glass TV is a 4K UHD TV that supports HDR technology. This means that users can enjoy a crystal-clear picture with vivid colours and deep blacks.
---
Benefits of Sky Glass TV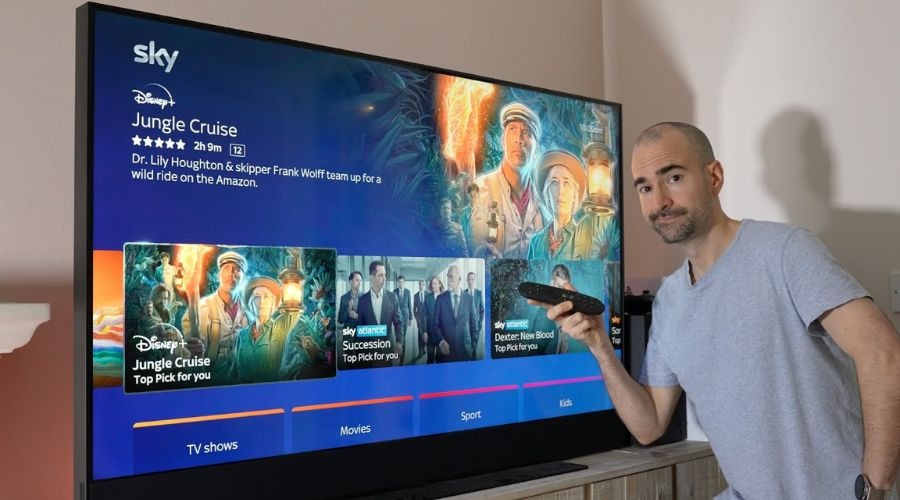 It is a new type of television that incorporates the functionality of a smart TV with the sleek design of a glass display. Here are some of its benefits:
Sleek Design
The Sky Glass review is that it has a stunning design, with a sleek and seamless glass surface that blends in with any decor. This design makes it a great centrepiece for any room as it adds an elegant touch to the space.
Amazing Display
The TV features an amazing display that produces high-quality, sharp and vibrant images. The glass display enhances the brightness and clarity of the picture, providing an immersive viewing experience for the user.
Smart TV Functionality 
The product comes with built-in smart TV functionality that allows users to stream content from popular platforms such as Netflix, Hulu, Amazon Prime, and YouTube. It also features voice control, allowing users to navigate the TV using voice commands.
High Durability
Sky Glass TV is made of high-quality tempered glass that is resistant to scratches and shatters. The glass is also resistant to fingerprints and smudges, making it easy to clean and maintain.
Environmentally Friendly
The Sky Glass TV review has it that it is an eco-friendly alternative to traditional televisions, as it uses less power and emits less heat. This makes it a great option for those looking to reduce their carbon footprint and save on energy bills.
Versatility
Sky Glass TV is versatile and can be used in a variety of settings, including homes, offices, hotels, and other commercial spaces. Its design and functionality make it a great option for both personal and professional use.
Immersive Gaming Experience
This TV is an excellent option for gamers, as it provides an immersive gaming experience with its high-quality display and smart TV functionality. Users can connect their gaming consoles to the TV and enjoy playing their favourite games on a large, clear screen.
---
Conclusion
Sky Glass TV is a revolutionary product that offers a new way to watch television. Its unique features, including its voice control system, Dolby Atmos sound, and Sky Q integration are stand-out features. Additionally, its support for gaming and low input lag makes it an excellent option for gamers. Overall, Sky Glass TV is a great choice for anyone looking for a high-quality, innovative smart TV. For more information, visit TrendingCult.
FAQs