The Sky TV remote by Sky UK is a user-friendly device that allows viewers to control their Sky TV services effortlessly. It comes with a wide range of features that enhance the viewing experience and make navigation through channels and content more convenient.
Features of Sky TV Remote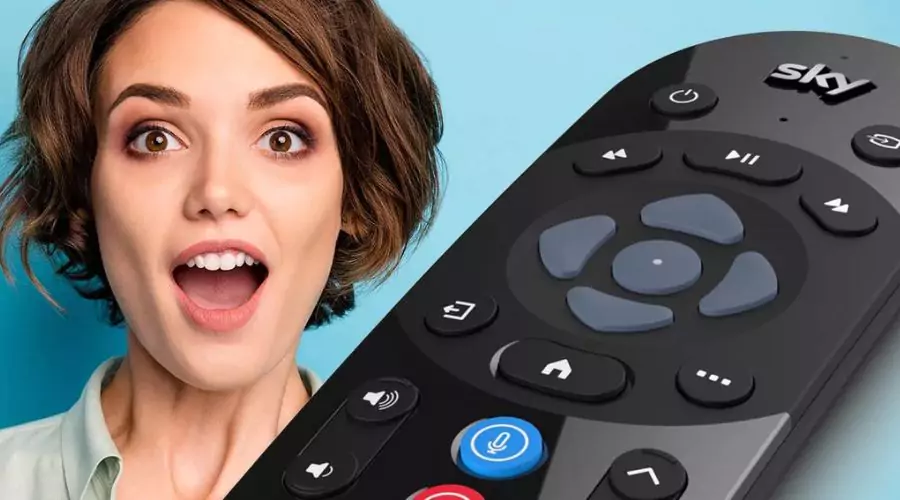 Ergonomic Design:
The Sky TV remote is designed with user comfort in mind. Its ergonomic shape fits comfortably in the hand, ensuring a firm grip and minimizing fatigue during extended usage. The buttons are strategically placed and have a soft touch, allowing for easy navigation and effortless operation.
---
Dedicated Sky TV Controls:
The remote features dedicated controls for Sky TV, enabling users to access and control their television service with ease. These buttons provide quick access to key functions such as changing channels, adjusting volume, accessing the Sky TV guide, and controlling playback features.
---
Enhanced Accessibility:
Sky UK acknowledges the importance of accessibility and inclusivity. The Sky TV remote is designed with features that cater to individuals with visual or hearing impairments. The buttons are large and well-spaced, making them easier to locate and press. The remote also includes an audio description feature, providing spoken cues to help visually impaired users navigate through menus and content.
---
Voice Control:
The Sky TV remote offers a voice control feature that allows users to operate their television services using voice commands. By pressing the dedicated voice control button and speaking into the remote, users can change channels, search for content, adjust settings, and perform other functions, providing a convenient hands-free experience.
---
Universal Remote Functionality:
In addition to controlling the Sky TV service, the remote can also be programmed to operate other compatible devices such as TVs, soundbars, and home theatre systems. This eliminates the need for multiple remotes and offers a streamlined experience for users, making it a versatile tool for controlling their entire home entertainment setup.
---
Sky Q Touchpad:
For Sky Q customers, the Sky TV remote includes a touchpad feature that replaces the traditional directional buttons. This touchpad allows for smooth and intuitive navigation through menus and content, providing a seamless user experience. Users can swipe, scroll, and select with ease, enhancing their interaction with the Sky Q interface.
---
Sky TV App Integration:
Sky UK has developed a mobile app that complements the functionality of the Sky TV remote. Users can download the Sky TV app on their smartphones or tablets and use it as a virtual remote control. This app replicates the features and layout of the physical remote, allowing users to control their TV services from their mobile devices.
---
Find My Remote Feature:
One of the standout features of the Sky TV remote is its "Find My Remote" functionality. With the press of a button on the Sky Q box or through the Sky TV app, the remote emits a series of beeps, making it easier to locate when misplaced. This feature saves users from the hassle of searching for their remote and ensures that it can be easily found within the home.
---
Benefits of Sky TV Remote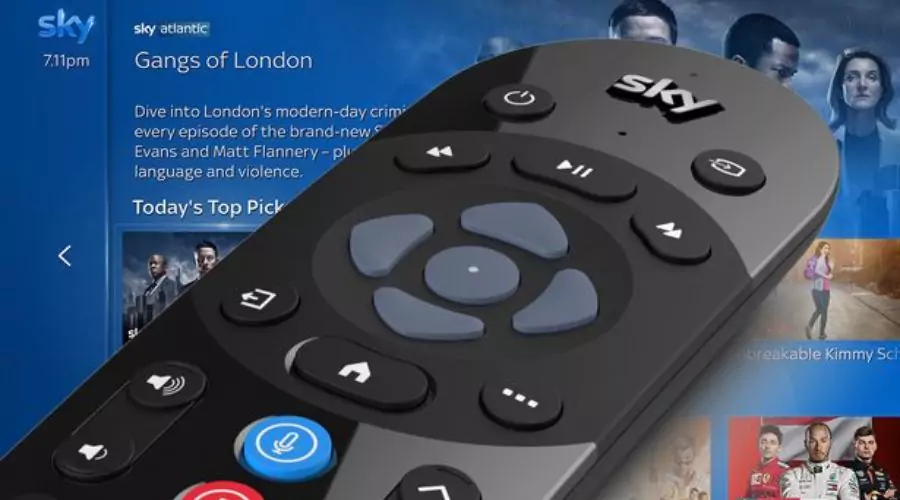 I. Versatility and Control:
The Sky TV remote offers a myriad of features that empower users with complete control over their viewing experience. With the touch of a button, users can effortlessly navigate through channels, adjust volume, and access various interactive services. The remote's intuitive design and ergonomic layout ensure a comfortable grip, allowing for seamless control of the television.
---
II. Accessibility and Convenience:
One of the key benefits of the Sky TV remote is its ability to simplify and streamline the television viewing process. The remote incorporates a dedicated "Home" button that provides instant access to the main menu, making it effortless to navigate through various options and settings. Users can quickly switch between live TV, recorded programs, on-demand content, and apps, all from the comfort of their couch.
---
III. Voice Control and Smart Features:
Sky TV remote takes advantage of cutting-edge technology by integrating voice control functionality. This innovative feature enables users to operate their television by simply speaking commands, making it even easier to find specific channels, search for content, or control other connected devices. By uttering a few words, users can request their favourite shows or movies, adjust the volume, or launch specific applications. Voice control eliminates the need to remember specific channel numbers or navigate complex menus, resulting in a more intuitive and user-friendly experience.
---
IV. Enhanced Interactivity:
The Sky TV remote extends beyond traditional channel-switching capabilities and offers an array of interactive features. Users can access an interactive TV guide, which provides comprehensive program listings, detailed information about shows, and the ability to set reminders or schedule recordings. Additionally, the remote enables users to participate in interactive services such as voting in polls, entering competitions, and engaging with supplementary content related to the programs they are watching.
---
V. Personalization and Customization:
The Sky TV remote empowers users with personalized and customizable options. It allows users to create favourite channel lists, enabling quick access to frequently watched channels. Additionally, the remote offers the ability to program macros, which are sequences of commands that can be executed with a single button press. For example, a user can configure a macro to turn on the television, set the desired channel, and adjust the volume simultaneously. These personalization options enhance user satisfaction and cater to individual preferences.
---
VI. Compatibility and Integration:
The Sky TV remote is designed to seamlessly integrate with other devices and services. It supports connectivity with compatible audio systems, allowing users to control their home theatre setup effortlessly. Furthermore, the remote can be paired with other smart home devices, enabling users to control lighting, temperature, and other smart features without leaving the couch. This sky remote tv codes integration enhances the overall entertainment experience and contributes to a more connected and convenient lifestyle.
---
Conclusion
The Sky TV remote is a powerful tool that enhances the entertainment experience for Sky TV subscribers. Its versatility, accessibility, and innovative features provide users with complete control and convenience, transforming television viewing into an engaging and personalized experience. For more information, visit Trendingcult.
FAQs