When you are looking for space-saving home accessories and easy access between rooms, there is no better option than having a sliding door. There are numerous benefits of having sliding doors in the house. When you have many rooms in the house, sliding doors are the best way to keep your access between the rooms smooth and efficient. They are not only for decorating easy access between rooms but they are great for both commercial properties.
They are also the best home accessories for interior and also for exterior entryways. They are extremely practical and attractive for designing your home and beyond the practical way of managing the access between rooms or home entry. But many times sliding doors are also misunderstood as home accessories for doors. They are alternatives for closets, wardrobes, and cabinets for easy sliding and closing.
Sliding doors have a rich history back to the 1st century during the Roman empire but now they have evolved into an affordable and robust home designing home decor.
Advantages of using Sliding Doors
If you are still wondering what makes sliding doors so useful for home designing, then here are some advantages of setting a sliding door as an entryway.
Lighting Creation: Many of the sliding doors come with glass-heavy doors and they create maximum light filtration which creates a lovely atmosphere in between the entryways. When they are also used on a patio or outside-facing doors, they create a subtle illusion of spacious ambience. Apart from lightning creation, they can also create an appealing environment.
Aesthetic Design: The sliding doors are the best way to create a soothing aesthetic at home. They are not just there for practical solutions but with a wide variety of these doors, you can create a seamless home design.
Accommodating: The most advantageous benefit of setting a sliding door in your house is to create or save space. They easily operate sideways which creates sufficient space like the hinged doors that need more space for closing and opening. They are also the best option if you have smaller rooms. You can set up a sliding door without having to worry about space consumption.
Suitable for Various Door Structures: They are not only easy to use but they are easy to set up with any type of door structure. Moreover, they create an easy accessway when you are moving in and moving out large home furniture. The partition between rooms also makes it easy for you to move things around. Even with the closets and cabinets, putting back things is more convenient.
Top Selection of Modern Sliding Doors
If you are looking forward  to renovating your house then check out, The Home Depot brings some of the top selections of modern sliding doors
1. Smooth White Right-Hand Composite Sliding Patio Door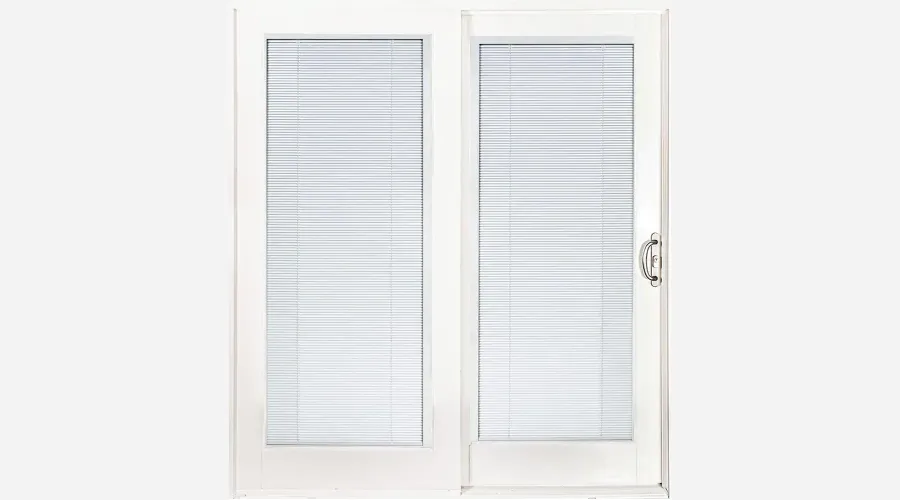 Making your home look convenient and spacious is now even more exciting with the White Right-Hand Composite Sliding Patio Door. This full composite door system is fully waterproof and has high resistance to splitting, delaminating, rotting, warping, and rusting. The door is suitable to use in any type of room for creating easy opening and closing. You can even use them as the perfect bathroom furniture as they are very convenient to use.
The composite sliding door is made of durable adjustable stainless steel rollers which allow for smooth operation. The stylish satin-nickel handle with keyed lock creates a nice sophisticated finish. Featured with high energy efficiency the composite white sliding door is made for a lifetime. Offering you peace of mind for years without having to worry about frequent replacement.
2. Double Sliding Patio Door Clear Low-E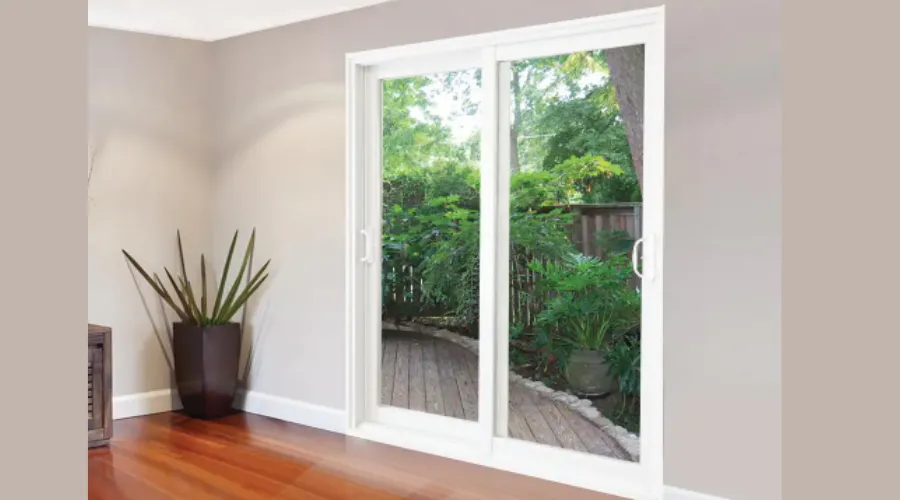 The doubling sliding Patio Door is an excellent choice for those who are looking for entry access from both sides. You can open the door from either side. The material used for designing the door is energy-efficient for extreme climates. The double door also comes with a dual locking screen and a security lock which are located on both sides.
Worry less about early damage or frequent replacement since the Double Sliding Patio Door is made to resist corrosion, rust, and dent. It's easy to install in the designated rooms. Moreover, it is easy to maintain and clean. The product is also backed by Stanley's limited lifetime warranty.
Also Read: Enhance Your Culinary Space With Modern Kitchen Furniture
3. Contemporary White Vinyl Left-Hand Full Lite Sliding Patio Door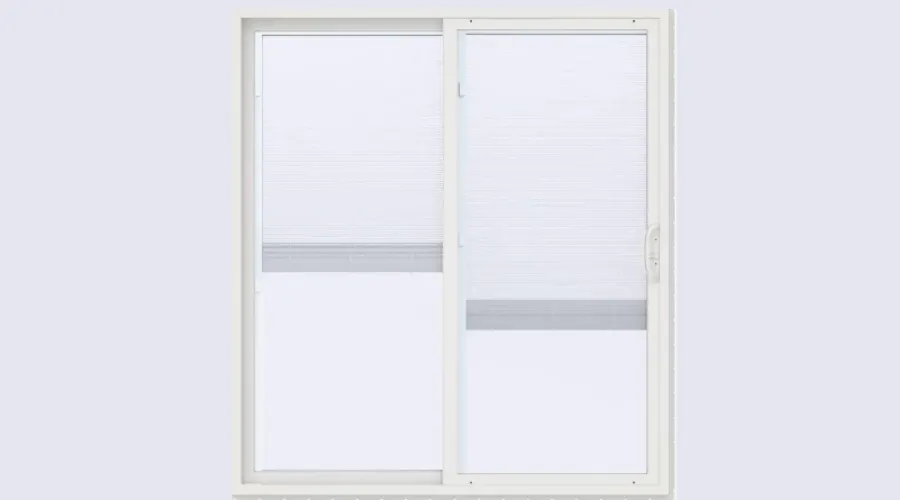 If you are looking for a left-handed sliding door for indoor rooms or for entry hallways, check out the Contemporary White Vinyl Left-handed Patio Door. A high-quality door that will not only create an aesthetic look but the door will make a lasting impact. It's suitable for designing any type of modern house.
The door functions in horizontal tracks and also creates enough space with no requirement for swinging the slide doors. Worry less about sudden damage or cracking since the sliding door is made from a durable material. In addition, the sliding door is also easy to tilt and rise for maximum convenience. It's a popular choice for many home designs.
4. Double Sliding Patio Door with Prairie Style Internal Grill
Decorating your different entryways and ins at home is possible. If you are looking to make your home look modern and classic, the double sliding Patio Door will be a great way to design your home entries. The Prairie Style internal Grill adds to the overall modern look of the house.
The door is versatile for any modern house, easy to slide, and durable since the sliding door will sustain wear and tracking even under extreme climates. High resistance to rust, dent, and corrosion. What makes the door more enhancing is the dual locking screen and the security lock on both doors.
Conclusion
If you are looking to make your home design more modern, appealing, spacious, and durable then there is no better option than using sliding doors. These are the top and high-quality sliding doors to shop on The Home Depot. Make your investment less pocket-burning when you have classic and cheap sliding doors to decorate your house. For more information visit Trendingcult.
FAQs