Footwear plays a crucial role in defining our style and personality. When it comes to versatile, comfortable, and fashionable shoes, women's canvas shoes stand out as a timeless favorite. Whether you're running errands, strolling through the park, or enjoying a casual outing with friends, canvas shoes offer the perfect blend of style, comfort, and practicality. In this blog, explore with Trending Cult the enduring appeal of women's canvas shoes, various styles available, and the trending canvas shoes for women at JD Sports. 
Styles of Women's Canvas Shoes
Women's canvas shoes come in an array of styles, catering to different tastes and occasions. 
Classic Sneakers
Timeless and versatile, classic canvas sneakers are the epitome of casual comfort. They feature a lace-up design, cushioned insoles, and a rubber outsole for excellent traction. Whether you prefer a simple monochrome look or vibrant patterns, there's a canvas sneaker to match your personal style.
Slip-Ons 
Slip-on women canvas shoes are the epitome of convenience. Without any laces to worry about, these shoes are easy to slip on and off, making them perfect for women on the go. They offer a laid-back vibe while still maintaining a stylish appearance.
Espadrilles
With their braided jute soles, espadrilles bring a touch of bohemian charm to women's canvas footwear. These shoes are great for warm weather and pair wonderfully with sundresses, shorts, and skirts.
Platform Canvas Shoes
For those seeking a bit of extra height and an edgier look, platform canvas shoes are an excellent choice. These shoes feature a thicker sole, providing both style and comfort.
High-Top Canvas Shoes
High-top women canvas shoes add a dash of urban flair to any outfit. With their extended ankle coverage, they offer additional support and are a popular choice for street-style looks.
Here is a list of the top 5 trending women canvas shoes for you:
1. Women's Vans Old Skool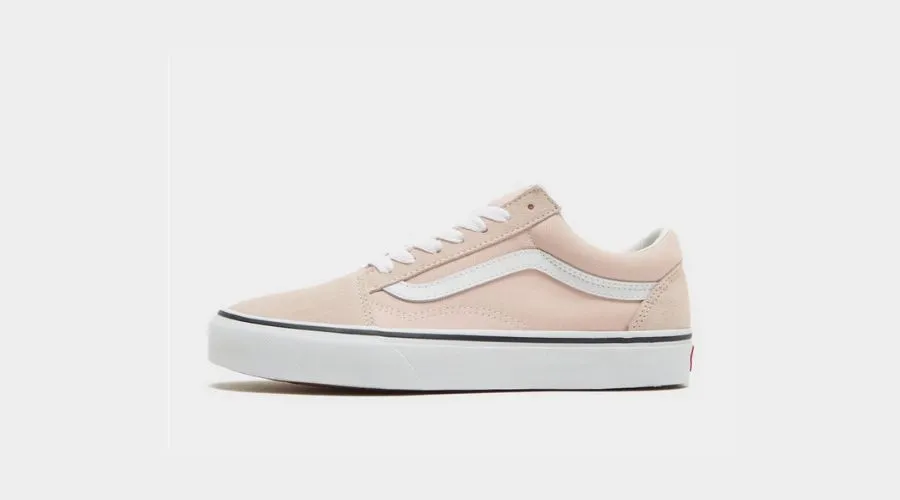 Women's Vans Old Skool in a delightful pink colorway combines style and comfort effortlessly. Its cotton canvas upper adds a touch of elegance, while the soft suede overlays not only enhance its visual appeal but also provide essential support. The shoes boast a low collar, ensuring a comfortable fit around the ankles. With a contoured midsole and light underfoot padding, every step feels cushioned and light. The sturdy rubber outsole, featuring the iconic diamond tread, offers excellent grip and durability. Whether you're strolling down the streets or hitting the skate park, these women's shoes are ready to elevate your style game with their unique charm.
---
2. Converse All Star Lift High Platform Femme
Constructed with a sturdy canvas upper, these women canvas shoes are designed to withstand daily wear and tear while adding a touch of timeless charm. The high-top design, accompanied by tonal lacing, ensures a customized and secure fit, exuding a classic Converse vibe. The platform midsole with bold black stripes not only makes a fashion statement but also provides exceptional cushioning for all-day comfort. Whether you're pairing them with casual jeans or a trendy dress, these women canvas shoes are sure to elevate your fashion game with a dash of confidence and flair.
---
3. Converse Run Star Hike Femme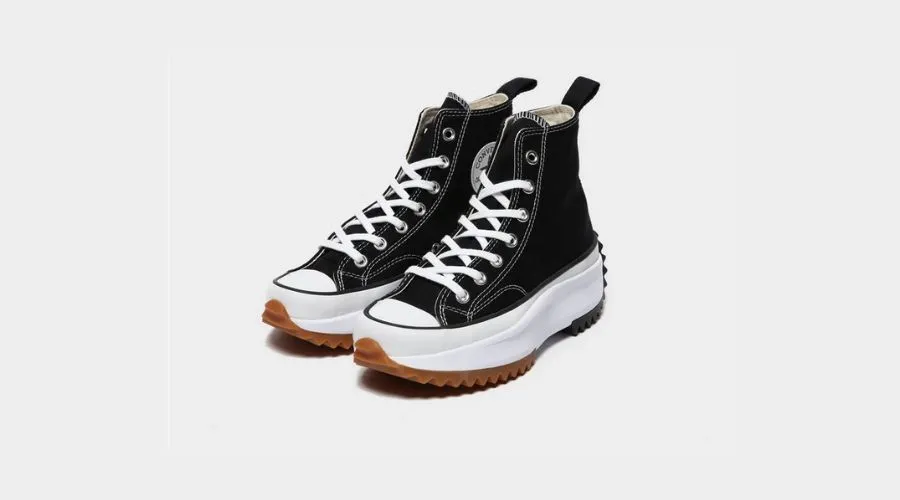 Introducing the Chuck Taylor All Star 70's reimagined edition for this season, presenting the Converse Run Star Hike, specially designed for women. This innovative silhouette boasts a comfortable canvas upper, ensuring a snug and cozy fit. Elevating its style and function, the Run Star Hike exhibits a stacked platform midsole, adding a trendy twist to the classic design. The two-tone split-panel serrated outsole not only enhances traction but also delivers a bold and edgy aesthetic. With an Ortholite sock liner ensuring superior comfort and a rubber toe cap for added durability, the Converse Run Star Hike exemplifies the perfect fusion of fashion and practicality, making it a must-have addition to any modern woman's shoe collection.
---
4. Converse Chuck Taylor All Star Ox Femme
The Converse All Star Ox for women has left an indelible mark on multiple generations with its timeless appeal. Originally introduced in 1957 as the Oxford, these iconic shoes have stood the test of time. The reinforced rubber toe cap provides added protection and durability, ensuring they can withstand everyday wear. The inclusion of a protective rubber band further enhances the shoe's longevity and performance. Aluminum eyelets, both functional and fashionable, complement the white colorway, adding a refined touch to the design.
---
5. Converse All Star Lift High Platform Femme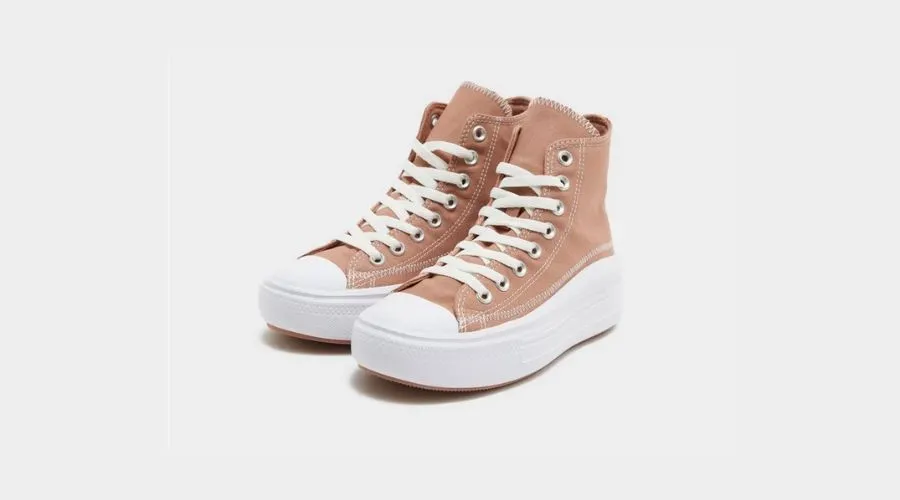 Elevate your style with these All Star High Platform women canvas shoes. Presented in a chic brown colorway, these hi-tops exude effortless charm and versatility. The lightweight canvas upper, adorned with a toe cap, ensures both durability and a trendy look. A lace-up closure allows for a customizable fit, while the raised platform sole provides a cushioned and comfortable ride. Step into these All Star High Platform canvas shoes for an elevated and fashionable approach to casual footwear.
---
Conclusion
Women canvas shoes at JD Sports have come a long way from their humble beginnings, transitioning from practical utility to timeless fashion. With their comfort, versatility, and expressive designs, canvas shoes have earned their place as a must-have staple in every woman's wardrobe. Whether it's a casual day out, a stroll, or a stylish ensemble, women can rely on canvas shoes to complete their look with effortless charm and comfort. Embrace the enduring appeal of women canvas shoes and step into a world of timeless style and individual expression.
FAQs