Fashion and styles are ever-evolving components when it comes to our lifestyles. We have seen through the bulk of fashion history that fashion has been transforming, and people love to wear those clothing with a brand image that makes them feel confident, accepted, dazzling, look stunning and in the meant time, we love the quality and comfort that should come with every designing piece of clothing. The outfit comprises tops to wear to footwear, and they play a great role in making individuals feeling accommodate in their own fashion taste. Therefore, Allbirds has carefully managed to make your dream collection of clothing come lively with Allgood Cotton Tee for men and women and make you feel ready at all times. 
Why wear a 100% organic cotton T-shirt?
There are a few reasons, but let's look at the three authentic reasons why one should opt for a 100% organic Allgood long sleeve cotton Tee.
Environmental sustainability is a major reason why we should opt for organic cotton clothes. One or the other way, our activities affect the environment we live in. They prevent from the soil and water getting polluted since no harmful chemicals are used. It's a way to protect biodiversity. Hence by purchasing 100%

organic products

, we are helping the environment directly and indirectly.

They are breathable soft, and comfortable compared to other materials. They give gentle touch to your skin and are good for sensitive skin or allergies. Since

no harsh chemicals

are used while processing these clothes, they contribute solely to your comfort.

Durability is one major reason why clothes made out of organic cotton should be supported. If you are someone who cares about lasting and durability, then cotton t-shirts are unbelievably durable due to high-quality fibres and less prone to tear and breakage. And they are perfect for regular wash and wearing, which means there is worry about frequent purchase or replacement due to their sustainability and longevity.  
5 Allgood cotton tee to add to your wardrobe 
1. Men's Allgood Cotton Tee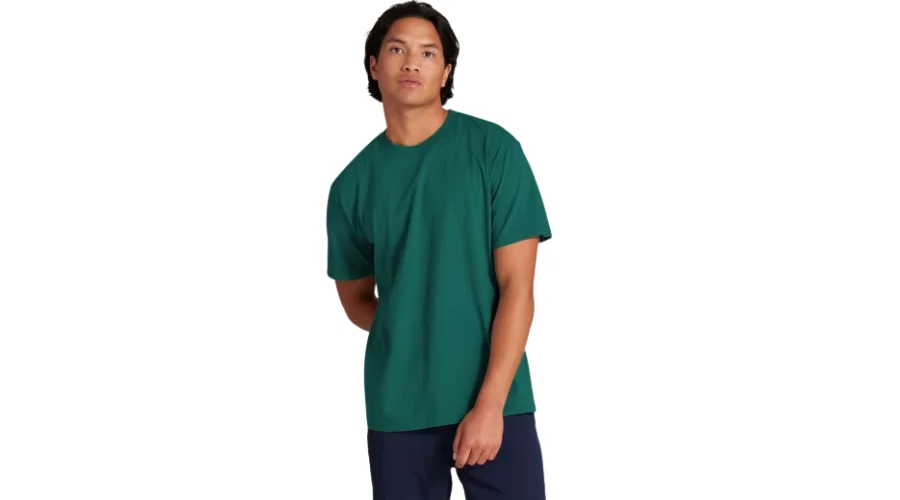 The Men's Allgood Cotton Tee on Allbirds is one of your great choices of T-shirts. If you have ever wondered about finding a T-shirt that suits your casual outing while staying home, this men's all-good cotton tee is just for you. It's highly soft to wear due to 100% cotton material and is made with a high aesthetic perception of a sustainable environment. There are specific rules on when and where to wear this extremely comfy t-shirt. It's super adjustable to wear to college, hang out or night out with your besties. Moreover, there are a few colour options if you don't prefer the colour and a wide range of sizes available from xs to XXXL. The Men's Allgood Cotton Tee on Allbirds is ever ready to go with you. 
2. Men's Allgood Cotton Tee 
The Men's Allgood Cotton Tee on Allbirds is the best quality T-shirt to fly with you wherever you put them on. It's super soft due to the 100% organic cotton used, and it's grown without harsh chemicals to meet the objective of a sustainable environment. If you enjoy t-shirts, something like everyday wear with accommodating classic comfort, then The men's all-good cotton tee is a perfect choice.  In addition, worry not about the limited size option, for it comes with a wide range of sizes from XS to XXXL. Be ready with a men's cotton tee on your wardrobe collection, and feel comfortable wearing it both in Summer and Winter. 
3. Women's Allgood Cotton Tee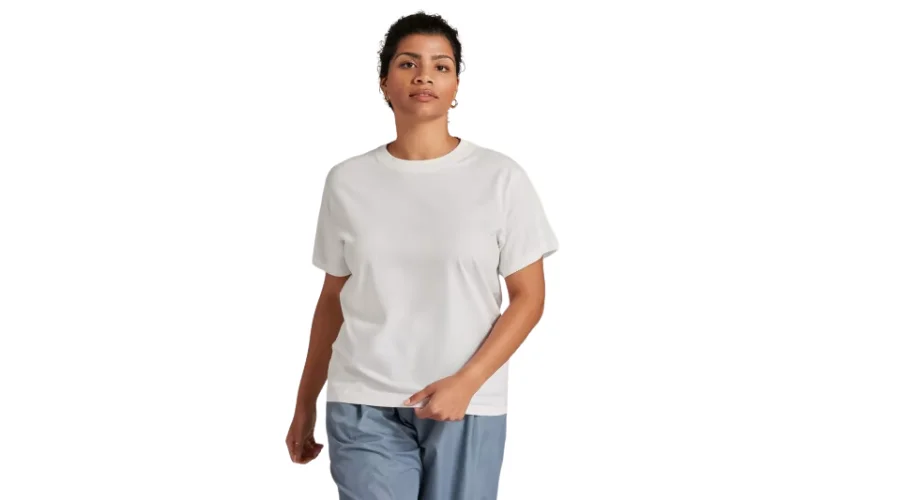 One of the great collections of Allgood Cotton Tee on Allbirds is women's and men's t-shirts. This women's Allgood Cotton Tee is made with 100% organic cotton, which delivers extremely comfortable wear both in summer and in winter. Feel the amazement of putting on this t-shit that will enhance your wearing experience like never before. Easy accommodating with any trousers, jeans, or even skirts. Since it's adaptable to any outing with friends, have no worries about your next outfit while picking a women's all-good cotton tee on Allbirds. Also, feel responsible by wearing an environmentally friendly T-shirt.     
4. Men's Allgood Cotton Long Sleeve Tee 
The Men's Allgood Cotton Long Sleeve Tee on Allibirds is a classic collection of long sleeves made out of 100% organic cotton without any harsh chemicals for an environmentally sustainable. Since it's made out of organic cotton, it gives an extremely comfy experience to wear in winter, with the softness of the sleeves touching your skiing with warmth and calmness. It's just best for everyday lifestyle with any casual jeans, trousers, or even formal pants. Moreover, every time you wear it, feel classic comfort on it and forget the idea of not feeling fit. The best thing about Allgood cotton tee is the availability of a range of sizes from XS to XXXL. Pick the size that will best accommodate your body and get it in your wardrobe collection.   
5. Women's Allgood Cotton Long Sleeve Tee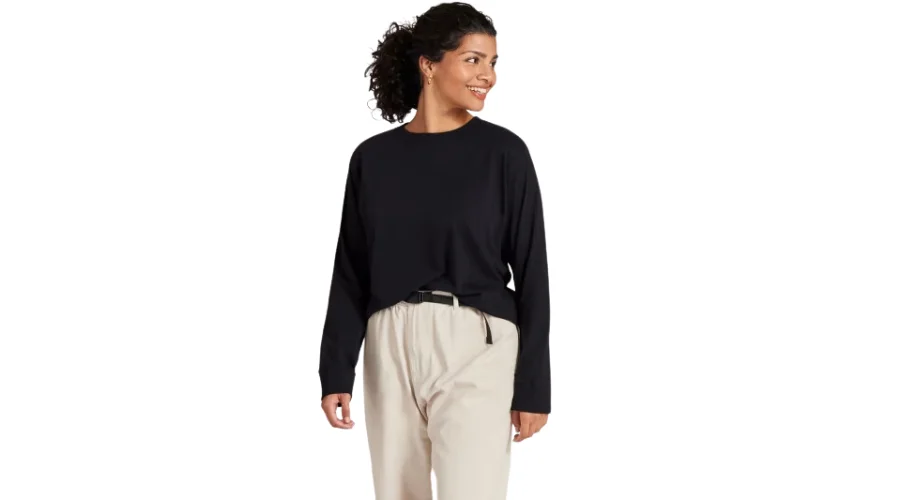 The women's Allgood cotton long-sleeve tee on Allbirds is an excellent choice for your everyday wear. If you keep getting into a dilemma every time, you have to pick what long sleeves suit you the best. Then this women's Allgood cotton long-sleeve tee got your back covered. Wear comfortably while out with friends. Extremely accommodating in your winter hang-out with friends, and hence it keeps your skin gently warm. Forgot all about not having to wear anything while you can easily match this T-shirt with your jeans, shirts, or with your formal pants as well. They keep you stylish while, in the meantime, your skin feels the maximum comfy. The wide range of sizes available is just perfect for picking the one that will best accommodate you. From XS to XXXL find what size will fit your wear.    
Conclusion
The Allgood cotton tee collections of t-shirts and long sleeves for men and women on Allbirds are classic. They are made of 100% organic cotton, which is not like any other material. They carry style, seasonal fashion, and comfort and are more beneficial to health. They prepare you for every season to easily wear one of these Allgood cotton tees for college, shopping, hanging out, or a night out with friends, and for simple seating at home, they give you a great feeling and comfort. For such information, visit TrendingCult.   
FAQs