As the world becomes increasingly aware of the need for sustainability in all aspects of life, the fashion industry has also been revolutionized by eco-friendly initiatives. Allbirds, a footwear brand that has gained significant popularity in eco golf shoes in recent years, stands out for its commitment to producing eco shoes that combine style, comfort, and environmental consciousness.
Allbirds firmly believe that sustainability begins with the materials used in their products. They have made it their mission to source environmentally friendly materials for their eco shoes. 
Discover the type of Eco Shoes by Allbirds
1. Women's Wool Runners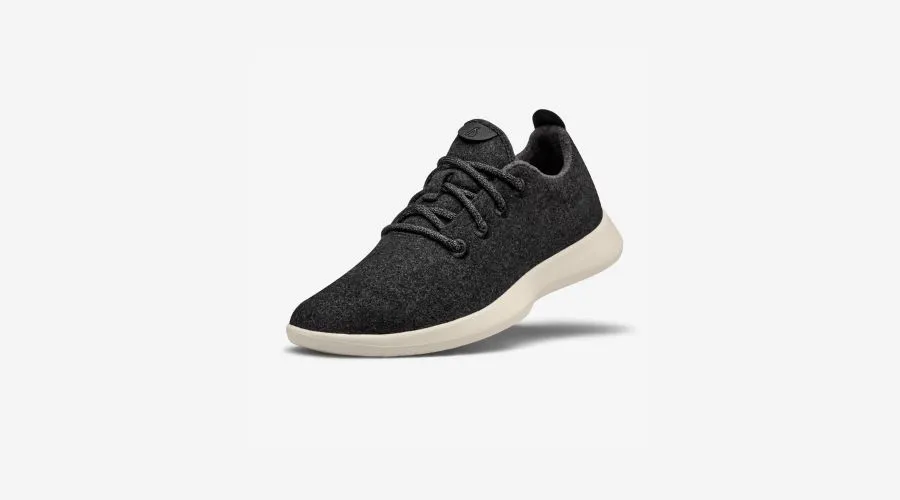 Women's Wool Runners by Allbirds are the perfect embodiment of eco shoes. Allbirds, a renowned sustainable footwear brand, has designed these sneakers with utmost care for both style and the environment. These shoes feature a seamless, knitted upper made from merino wool. Merino wool is not only exceptionally soft and breathable but also a renewable and biodegradable material. 
The Women's Wool Runners are not just eco-friendly in their material choice but also in their manufacturing process. Allbirds employ a unique carbon footprint-reducing method in their shoe production. Comfort is not compromised in the Women's Wool Runners. The merino wool upper provides a snug, sock-like fit that adapts to the shape of the foot. 
---
2. Men's Wool Runners
Allbirds' Men's Wool Runners are a prime example of eco-friendly shoes that prioritize sustainability without compromising style or comfort.  The wool used is ethically sourced, ensuring the welfare of the sheep and adhering to responsible farming practices. The Men's Wool Runners are meticulously designed to minimize their environmental impact. 
The laces are made from post-consumer recycled polyester, and the insoles contain castor bean oil, further reducing the reliance on petroleum-based components. One remarkable aspect of Allbirds' eco shoes is their innovative approach to comfort and sustainability. The unique merino wool construction not only provides natural moisture-wicking and odor-reducing properties but also ensures optimal breathability.  
---
3. Women's Tree Runners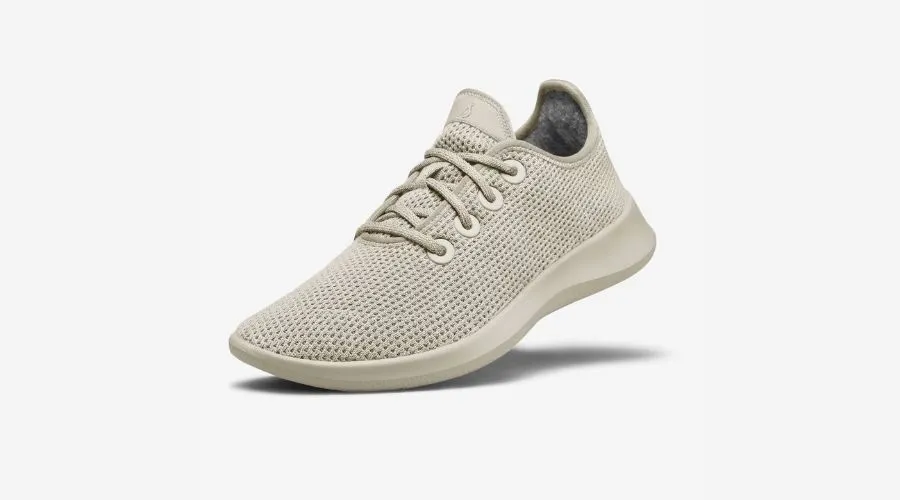 The Women's Tree Runners by Allbirds are a remarkable example of eco-friendly shoes that combine style, comfort, and sustainability. These shoes are designed with the environment in mind, utilizing innovative materials that minimize their impact on the planet. This unique material not only contributes to the shoe's eco-friendly nature but also provides a soft, breathable, and lightweight feel.
In addition to the eco-friendly eucalyptus upper, the Women's Tree Runners feature laces made from recycled plastic bottles. By repurposing these bottles, Allbirds helps to reduce waste and promote the concept of a circular economy. The shoe's insole is crafted from a proprietary material called SweetFoam™, derived from sugarcane.
---
4. Men's Wool Pipers
The Men's Wool Pipers by Allbirds are designed to offer unparalleled comfort and functionality on the golf course, while prioritizing sustainable materials and manufacturing processes. Crafted with a premium blend of merino wool, these shoes provide a soft and breathable feel, keeping your feet cool and comfortable during long rounds of golf. 
One of the standout features of the Men's Wool Pipers is their eco-friendly construction. Allbirds is dedicated to reducing the environmental impact of its products, and these shoes are a testament to that commitment. But the eco-friendly efforts don't stop there. Allbirds incorporate recycled materials into the construction of the Men's Wool Pipers, including the laces and insoles.
---
5. Men's Wool Loungers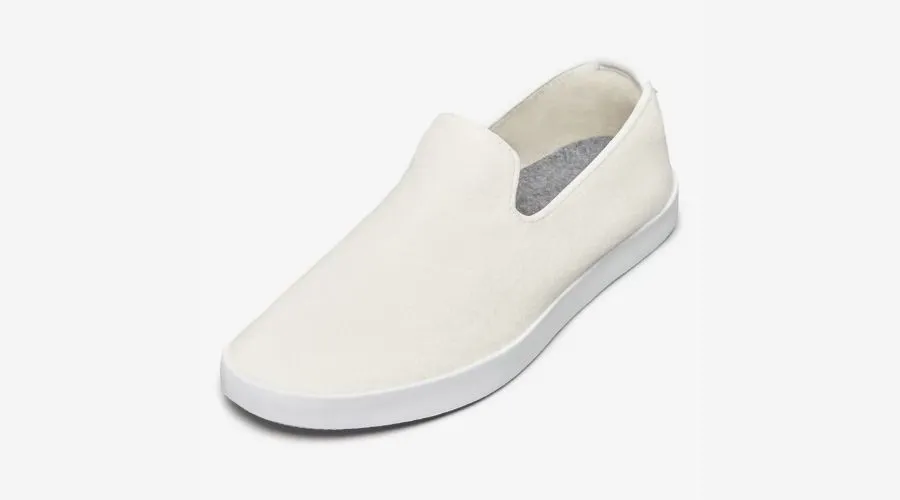 Men's Wool Loungers by Allbirds are a remarkable example of eco-friendly footwear that seamlessly combines style, comfort, and sustainability. The Men's Wool Loungers are meticulously designed to provide optimal comfort for all-day wear. The unique blend of merino wool and Allbirds' innovative Trino™ material ensures a soft and cozy feel while regulating temperature and moisture, keeping your feet dry and comfortable even during extended periods of wear.
Beyond their eco-conscious design, the Men's Wool Loungers also offer versatility and style. Available in an array of sophisticated colors, these shoes effortlessly complement any outfit, be it casual or slightly dressier. With their sleek silhouette and minimalist design, these loungers are perfect for golf enthusiasts who prioritize both fashion and sustainability on the green.
---
The notable features of the Eco Shoes by Allbirds
The notable features of the Eco Shoes by Allbirds is truly remarkable.
1.  Sustainable Materials:
Allbirds' Eco Shoes are crafted using a variety of sustainable materials. From the upper to the laces and even the insoles, these shoes prioritize eco-friendly options. The brand utilizes materials like merino wool, eucalyptus tree fibers, and recycled plastic bottles, reducing the reliance on non-renewable resources and minimizing environmental impact.
2. Carbon Neutral Manufacturing:
Allbirds is committed to minimizing its carbon footprint, and their Eco Shoes reflect this dedication. The company calculates the emissions produced during the manufacturing process and offsets them by investing in carbon reduction projects. By doing so, they ensure that their shoes are carbon neutral, contributing to a healthier planet.
3. Comfort and Breathability:
Eco Shoes by Allbirds are designed to provide superior comfort. The merino wool and eucalyptus tree fiber materials used allow for exceptional breathability, keeping your feet cool and dry throughout the day. 
4. Versatile and Stylish Designs:
Allbirds' Eco Shoes come in a range of versatile and stylish designs. Whether you prefer sneakers, slip-ons, or even sandals, there is an eco-friendly option to suit your style. These shoes are available in various colors, making it easy to find a pair that matches your personal taste and fashion preferences.
5. Odor-Resistant and Machine Washable:
One of the standout features of Allbirds' Eco Shoes is their odor-resistant properties. The merino wool used in their construction naturally wicks away moisture and helps prevent odors, keeping your feet fresh even after prolonged use. 
6. Supportive and Cushioned Soles:
Eco Shoes by Allbirds offer excellent support and cushioning. The brand incorporates sustainable materials into their shoe soles, providing a comfortable and supportive foundation for your feet. 
7. Commitment to Transparency:
Allbirds is transparent about the manufacturing process of their Eco Shoes, sharing information about the materials used and the environmental impact. By providing customers with this knowledge, they empower individuals to make informed decisions about their footwear choices and support sustainable practices.
8. Positive Social Impact:
In addition to their environmental focus, Allbirds aims to have a positive social impact. The company ensures fair wages and safe working conditions for their employees and partners with organizations that promote social welfare. 
Conclusion 
In conclusion, Allbirds has truly made a name for itself by redefining sustainable footwear through their eco shoes. By prioritizing sustainable materials, reducing their carbon footprint, and promoting circularity, Allbirds has set a new standard in the industry. 
FAQs