A person typically spends about 30 minutes in the bathroom every morning while getting ready, which is why bathroom lighting is essential to ensure that your space is both functional and has a real good ambience. Bathroom lamps have the potential to transform an ordinary space into an extraordinary one, which is why it is important to find the ones that not only look charming but provide you with ample lighting too. In this blog, Trendingcult will help you explore how you can find the right bathroom lamps for your space and suggest some cute lamps that will instantly elevate your bathroom space. 
1. Types of bathroom lamps
1. Wall-mounted lamps 
As the name suggests, bathroom lamps are installed on your bathroom walls. They give you a gentle glow emanating when perfectly placed in your space. You can place them at eye level for even illumination because of which these lights will eliminate shadows that can distort your reflection. 
2. Ceiling lights
Ceiling lights include grand chandeliers, flush mounts, and pendant lights that grace your bathroom ceiling. They shape the ambiance and cast a broad and encompassing radiance and add a touch of luxury and drama. You will need to determine, however, what size of ceiling lights go with the height of your bathrooms. 
3. Sconces and accent lighting
Sconces cast a gentle, soothing glow, inducing relaxation while accent lighting directed towards artworks or plants elevates your bathroom's aesthetics. These fixtures are a great way to add some serenity to your bathroom if you want a Zen-like space. 
---
2. Factors to consider while buying bathroom lamps 
1. Bathroom size and layout
Bathroom size and layout dictate the type and quantity of fixtures required to bathe your space in radiant light; which means that spacious master bathrooms demand a grand, layered approach, incorporating ceiling lights, vanity lights, and accent lighting while smaller bathrooms need just a couple of fixtures to be radiant and well-lit.
2. Light bulb types
There is an assortment of types of light bulbs available in the market, including- LED bulbs, incandescent, halogen bulbs, etc. Each of these bulbs has a different function and you need to figure out the utility purpose of lamps, for example, LED bulbs are highly energy efficient and have a minimal heat output, while incandescent ones offer you a warm glow, but get quite heated too. 
3. Moisture resistance
Since bathrooms are very damp, it is important to choose materials that can adapt to these conditions. Use damp-rated fixtures to endure humidity and occasional water exposure in bathrooms and wet-rated fixtures for areas directly exposed to water, such as above the shower.
4. Dimming and smart features
Dimmable fixtures allow you to control the brightness, setting the perfect mood for any occasion while reducing light intensity to save energy and extend bulb life as an eco-conscious choice. The integration of bathroom lamps with smart home systems can grant you control at your fingertips, optimising convenience.
5. Wattage and colour temperature
For a warm and inviting atmosphere, you can use bulbs or LEDs with a 2700K colour temperature range as they have a warm white light output that's ideal for the bathroom. On the other hand, if you want a colder white saturation, using bulbs with a 3000K or higher colour temperature might be a better idea. 
---
3. Top picks for bathroom lamps 
1. White light led bathroom lamp 12.7 W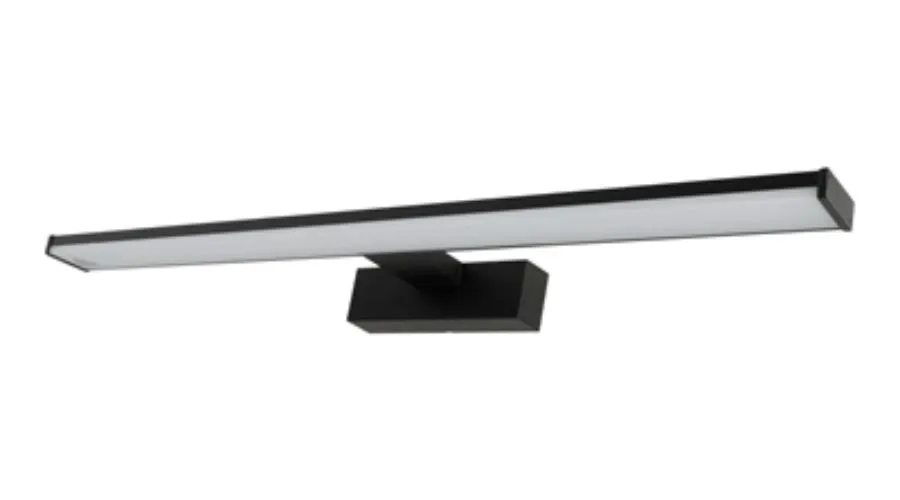 This white LED lamp has a 12.7 wattage and 3000K temperature and works on 120-volt currents to save energy. The black aluminum structure has IP44 moisture resistance so it has a longer life span. The plastic shade offers extra protection to the bulb which further makes it more durable 
---
2. Chrome decorative lighting
This bathroom wall lamp provides you with suitable light to create a serene atmosphere while the chrome finish gives it a polished look. You can easily use halogen bulbs with them. The IP44 makes it highly efficient in damp places as it is very resistant to corrosion. 
---
3. White light led bathroom lamp 15.75 watts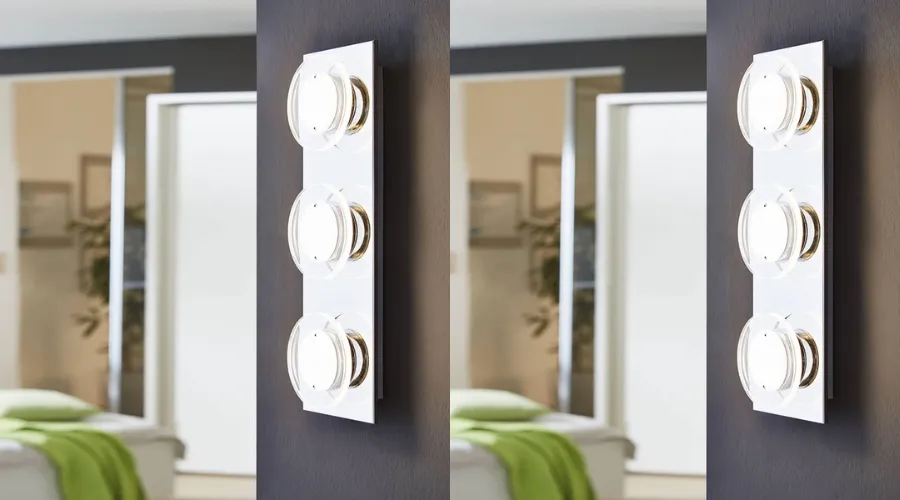 The 3 integrated LED spotlight of 15.75W, 1440 lumens, and 3000K temperature makes it a great choice for more spacious bathrooms. The satin plastic screen offers extra protection to the lamp in addition to the stainless steel structure with a superior chrome finish. 
---
4. Indoor light neutral white light 6.4 W
This white bathroom wall lamp has a brightness of 600 lumens and a temperature of 4000K with a steel structure and a nickel finish. It is an ideal piece for bathroom decor ideas as it consumes 80% less energy and is particularly compatible with dimmers. The installation is quick and easy, you can simply mount it with your own hands. 
---
5. Palm tree light for interior neutral white light 9 watts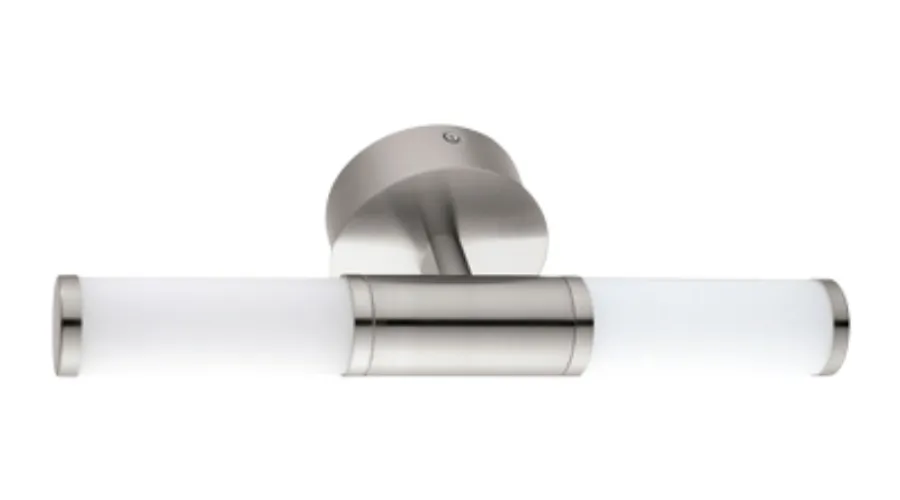 This neutral white light offers a 9-wattage and is a great piece to decorate your bathrooms. It is divided into two LED bulbs of 4.5 watts each. The steel base has a superior matte nickel finish and is very easy to clean and maintain. The IP44 resistance makes it perfect for areas that are more prone to water splashes too. 
---
Conclusion 
Bathroom lamps do not just brighten up your space, they can also help your transition from day to night be more peaceful when you wake up in the morning. Choose the right bulb type and effectively maintain their condition and you will have a shining bathroom for a long time. Check out these bathroom lamps recommendations by Trendingcult on The Home Depot for the best quality products and transform your private spaces today! 
---
FAQs