Apple created the exclusive wireless protocol known as AirPlay. It enables devices to connect and share data across a network like Bluetooth. But unlike Bluetooth, AirPlay speakers need a Wi-Fi-enabled external wireless network. There is a solid reason for this, chiefly because the wireless network can handle larger data packages easily, making it possible to deliver items like films. Additionally, it implies that you can send metadata via the connection. It provides many advantages for those who want to broadcast various media types. One thing to be aware of is that only Apple devices may use this. There isn't currently a public AirPlay speakers API accessible. To use this playback system, your sender and receiver must be Apple-branded. Moreover, you can also check the top airplay speakers only on the Crutchfield website.
What Is The Quality Of Airplay Speakers?
Let's look at Hi-Fi audio and Bluetooth playback first before diving into AirPlay's audio quality. You see, the playback system's handling of transferring audio data is a big part of what makes Bluetooth function so well. Compression codecs are needed to keep everything operating smoothly (a device or computer program that encodes or decodes a data stream or signal). Bluetooth employs compression codecs to help ease bandwidth constraints and slow transmission rates. Popular codecs like AptX simplify and eliminate unpleasant audio dropouts when streaming music. 
List of the top six AirPlay speakers you can purchase:
There is a long list of top airplay speakers that you can buy for yourself. However, selecting the best airplay speakers from such a long list is a difficult task to do. Therefore, we at TrendingCult have curated a list of some of the best airplay speakers. The list is as follows:
1. JBL 4305P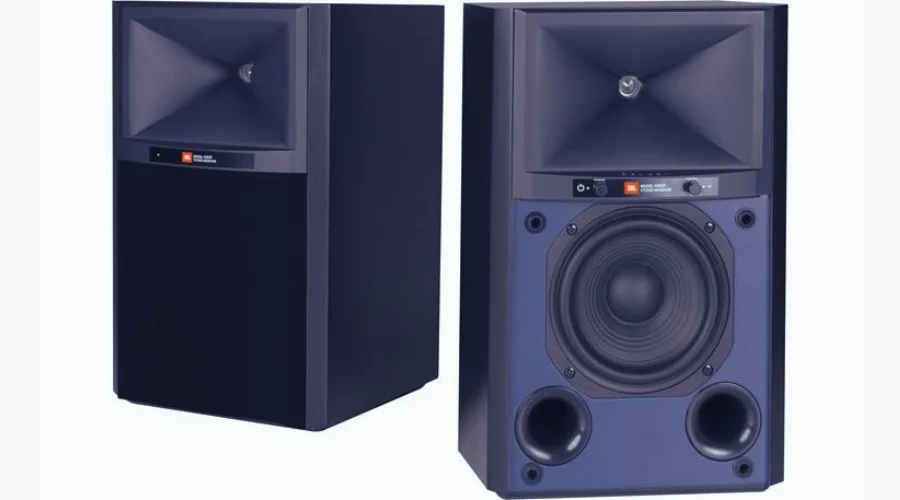 The JBL 4305P Studio Monitors are a sleek pair of powered speakers that deliver hi-fi sound. In many high-end recording studio control rooms, it serves as a pleasant reminder of JBL's history. For realistic audio reproduction, you can utilise these speakers in your studio. Alternatively, enjoy premium home entertainment with your preferred wireless streaming services. Additionally, they include a tonne of wired digital and analogue inputs. They will look wonderful everywhere you put them because of their classic style and furniture-grade wood veneer finish. Since they are front ported and made for close-up and far-field listening, they will also sound fantastic. 
One separate amplifier is in the built-in Class D power of the 4305P for each driver. The horn-loaded tweeters receive 25 watts each, while the 5-1/4″ woofers receive 125 watts each.
---
2. LS50 Wireless II by KEF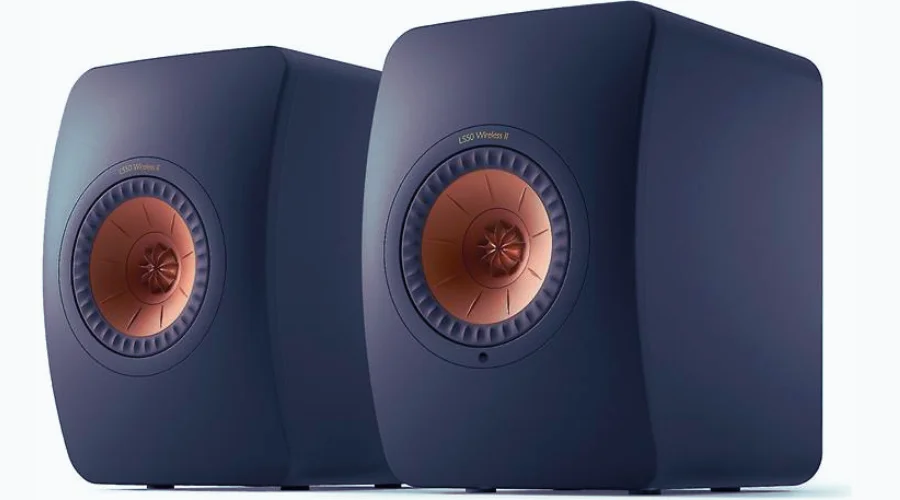 With excellent acoustic fidelity in a handy, self-powered design, KEF's original LS50 Wireless speaker system made waves in the audio world and was a tremendous hit with our consumers. While making some significant adjustments for even better performance, the new LS50 Wireless II keeps the sleek appearance. KEF has raised the built-in power by 100 watts for each tweeter and 280 watts per woofer as a start. It is a highly intricate, labyrinthine construction tailored to muffle undesirable sounds from the tweeter's back. 
The resulting sound is more detailed, clean, and straightforward. For simple audio streaming, these speakers have built-in dual-band Wi-Fi® and Bluetooth® 4.2. Access to well-known music streaming services like Spotify® (through Spotify Connect), Tidal, Amazon Music, Qobuz, and Deezer are all available via the free KEF Connect app. Additionally, listening to podcasts and online radio is available.
Also read : Weather It's Casual or Formal Check Out These 5 Best Ties For Men
---
3. KEF Wireless LS60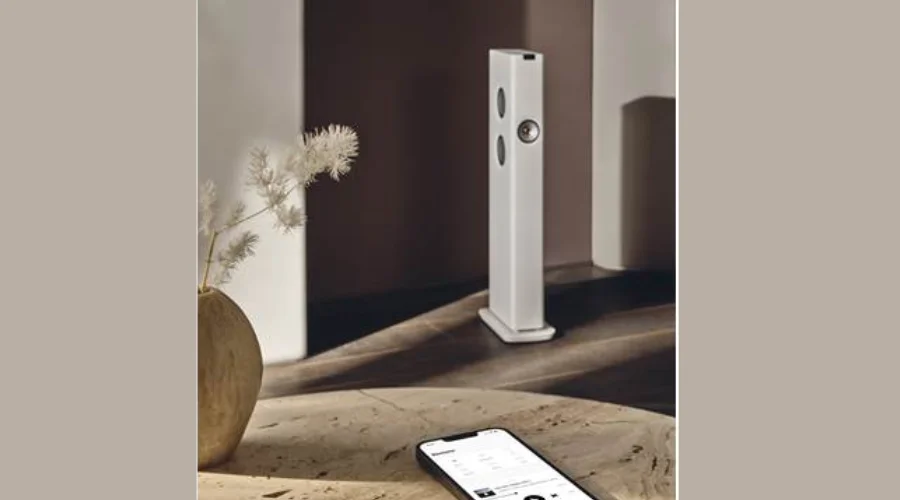 The LS60 Wireless, reference-level towers with flexible streaming and wired input choices, is how KEF celebrates its 60th anniversary. That implies that you can begin streaming using only your phone, tablet, or computer, along with the speakers. Although KEF offers digital and analogue options, you'll want to hear what these excellent powered floor standers can achieve with additional sources. These speakers are stunning to look at in any of the three colours. Their ultra-slim size and broad sound dispersion make room placement far more enjoyable than laborious.
---
4. KEF LSX II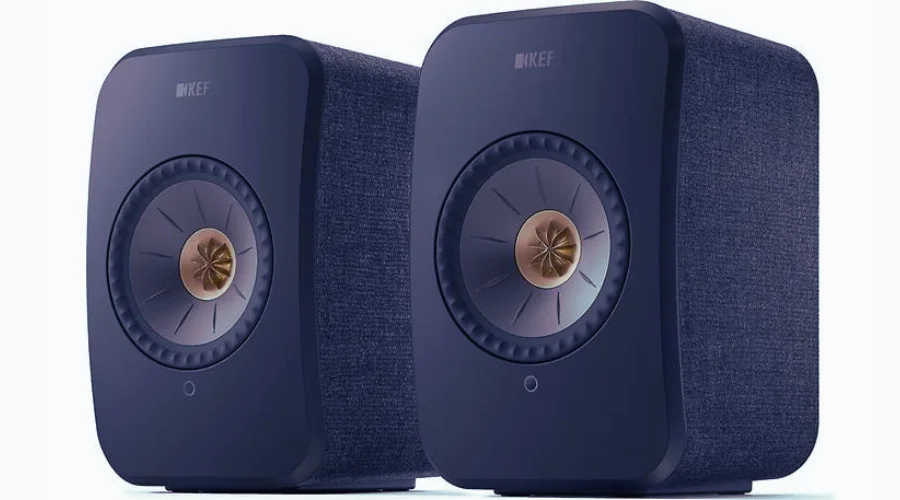 The original LSX speakers combined KEF's renowned audio skill with stylish design to create a small powered speaker pair. That hasn't altered with the new LSX II; it still offers outstanding sound quality from lovely, small cabinets. However, there are now more connections for your favourite sources, including an HDMI connector for your TV and even more adaptable alternatives for audio streaming. These speakers look as beautiful as they sound and are available in five fashionable colours to fit your decor. Finding the ideal amplifier to match classic passive speakers can be challenging. With the LSX II, KEF has done away with speculation. Each speaker has two specially created amplifiers that deliver 70 watts to each 4-1/2″ woofer and 30 watts to each 3/4″ tweeter, respectively. It gives each driver the precise power required to produce excellent results.
---
5. Pro SVS Prime Wireless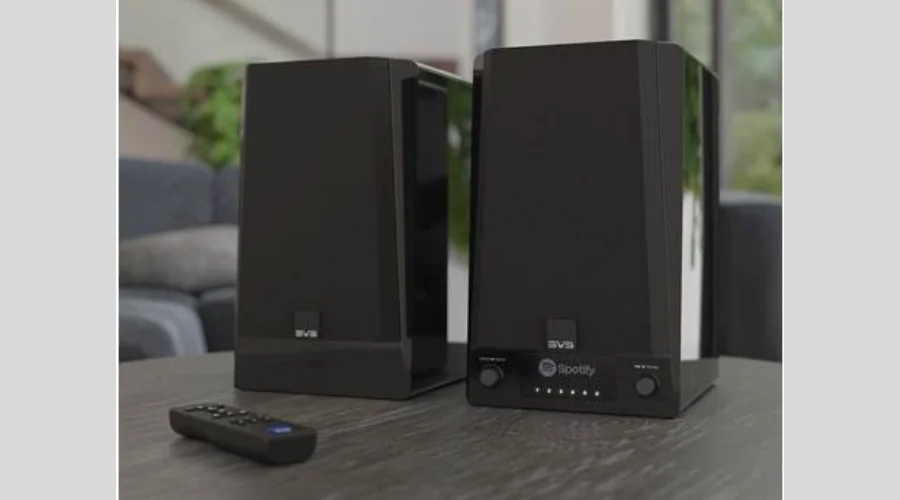 With their powered and passive speakers, SVS has always wowed our ears. The business's latest Prime Wireless Pro speakers are a fantastic addition to their line of products. They run on their power, so there's no need for an external amplifier, and a finely tuned crossover network and digital-to-analogue converter expertly regulate their sound. They support various streaming sources and even include physical inputs for attaching hardware. The Prime Wireless Pros are attractive and have a tiny form factor, making them perfect for integrating into any environment. However, they are more than just their gleaming, beautiful looks. SVS created even the grilles to reduce diffraction (acoustic distortion). The drivers are flush-mounted inside each chamfered front baffle to counteract distortion further and provide more accurate on-axis high-frequency reproduction. Each speaker can move more air thanks to a rear-firing vent, which boosts the bass response overall.
---
6. Alpha iQ PSB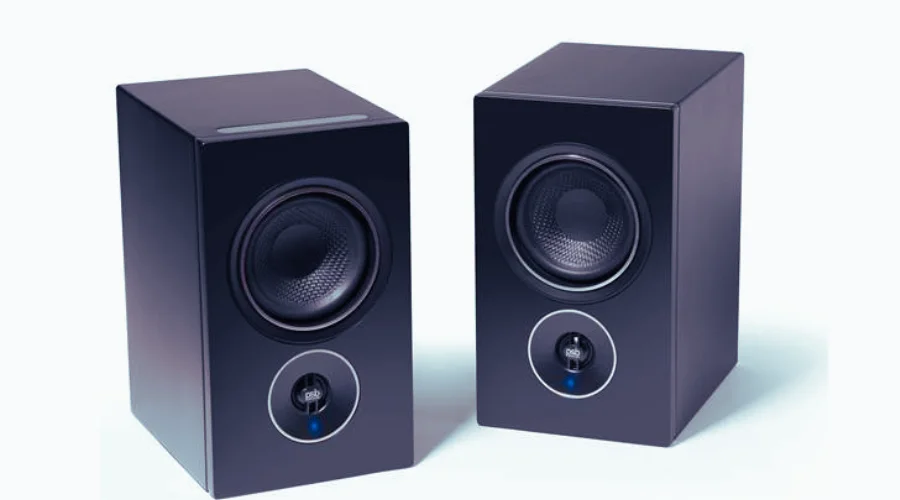 You can experience a High-quality stereo sound with PSB's Alpha iQ self-amplified speakers on their own. You'll receive robust app control for these speakers and other Bluesound/BluOS music players around your home and native support for many internet music services. 
Additionally, because the primary and secondary speakers link wirelessly in stereo, you'll have various placement options. For each speaker, AC electricity is all that is required. A turntable, a TV, a gaming console, and other devices can all be connected. And it will sound fantastic whether you're spinning vinyl or streaming wirelessly.
---
Conclusion
These are some of the best airplay speakers that you can purchase. However, selecting the best airplay speakers from such a long list is a difficult task to do. Therefore, we at TrendingCult have curated a list of some of the best airplay speakers. Moreover, you can also check TrendingCult for more deals on the Airplay 2 speakers.
FAQ's