We are all related to the quote given by Plato, "The sea cures all ailments of man." If you are a beach person, which, let's face it, most of us are, Protaras Cyprus beaches would be your kind of place. This little town of Protaras situated on Cyprus' southeast coast, is a trendy spot for summer vacations and is tremendously loved by beach lovers. The world has some of its best beaches in Protaras. If you are planning a vacation to Protaras and looking for places to hang out and chill, this might help you decide. 
Best beaches in Protaras:
Below are some of the best beaches in Protaras:
1. Fig Tree Bay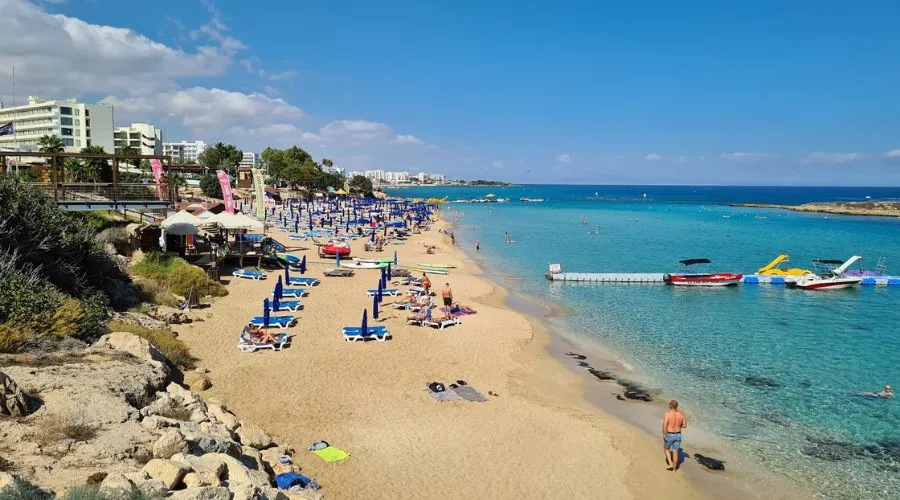 Fig Tree Bay is the first beach to pop up as soon as you search for Protaras beach. It is the most popular beach and is quite busy and crowded. In the year 2011, this beach was declared the third most popular beach in all of Europe by TripAdvisor. It is also known as Protaras Beach.
The beach is spread over about half a kilometre and is surrounded by Fig trees, thus giving it its name. Due to its clean, crystal-clear waters, this Protaras beach is also awarded the blue flag. It is considered one of the best beaches in Protaras.
 If you are there for a relaxing and calm trip, swimming and cruising should be your number 1 priority. However, if you are adventurous, numerous water sports might interest you, like jet skis, wakeboarding, and wake surfing. It is family-friendly, with many restaurants and resorts within a five-mile radius.
---
2. Green Bay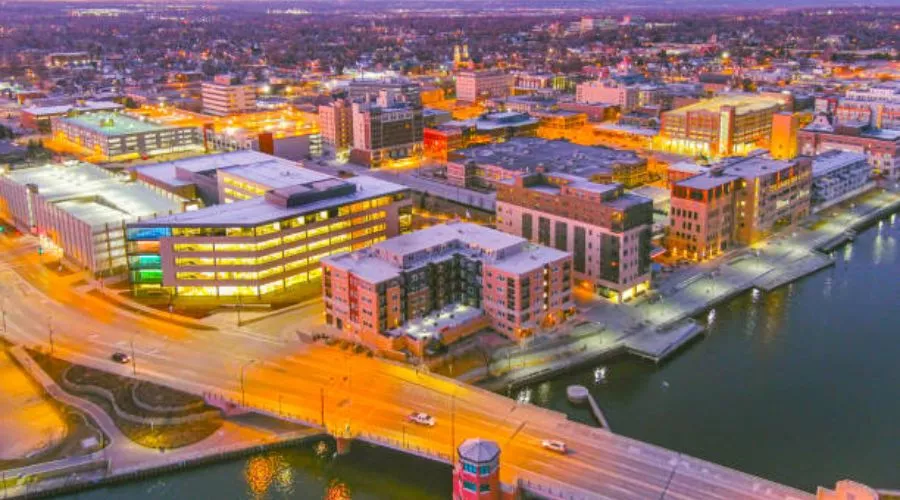 Green Bay is the best Protaras beach for your first-time scuba diving experience. There are a great many ways in which you can experience this place. There are diving courses here that you can be a part of. The water at the beginning of the dive is intense for a beginner. You can also spot various exotic aquatic animals during your course.
This place has some of the best cruises out there. The sunsets from these cruises here are fascinating. There is much to explore around this beach too. That is the reason green bay comes in second on the list of best beaches in Protaras. 
---
3. Kapparis Beach
It is a relatively small and calm beach. It is where you stroll around on the soft sand and have the time of your life. You are doing it right if you are walking around here without footwear.
The main attractions here nearby are scuba diving, breathtaking sightseeing, and beautiful caves, which you can explore by safari. If you are peaceful and nature-loving, you have found one of the best beaches in Protaras.
---
4. Vrissiana Beach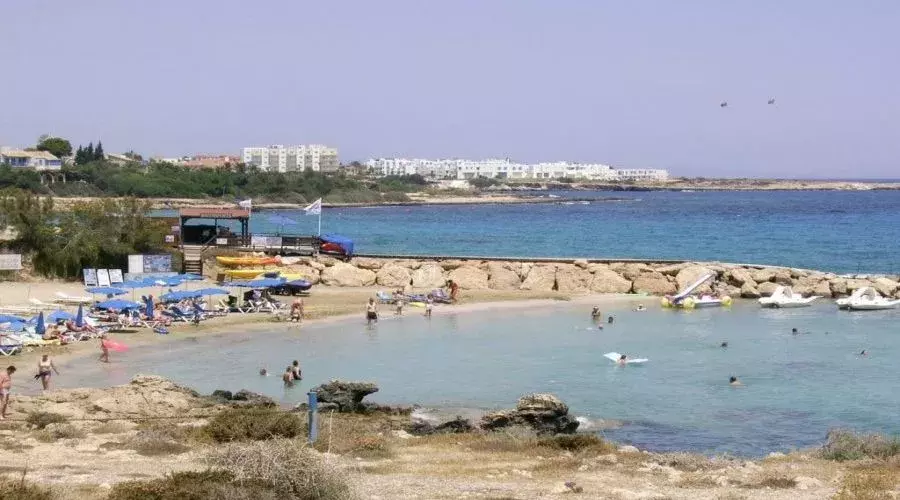 The beach is right in front of the Vrissiana Beach Hotel and is thus a major tourist attraction. This place is quiet and quiet, and hence perfect for a family holiday. 
The tourists recommend visiting this beach later in the day when it cools down a bit. There are few water sports here, and it is solely for quiet and quality time with your loved ones. It is the calmest beach of all, Protaras beach Cyprus.
---
5. Nisia Lombardi Beach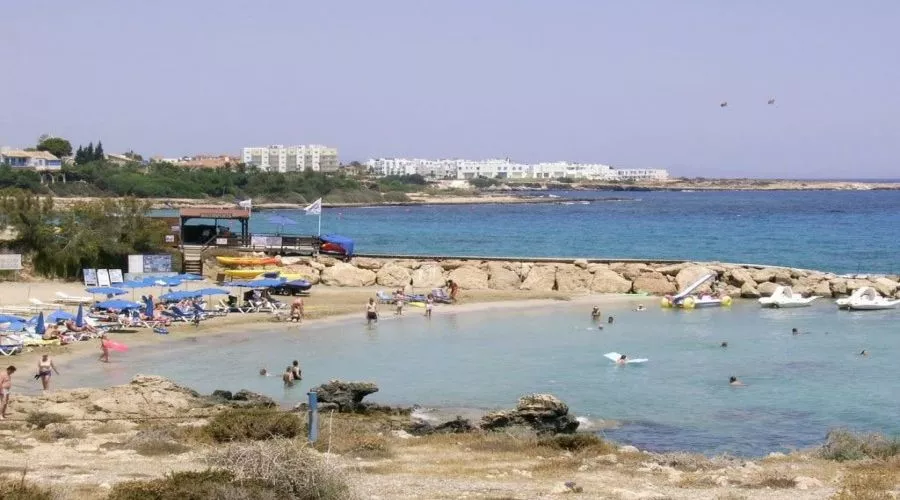 Nisia Loumbardi is one of the best beaches in Protaras to observe, check out, and enjoy marine life. It is perfectly safe for kids of all ages since the waters are shallow. 
The quality here that most people seem to adore is snorkelling. There are few sunbeds out here, so visiting this beach in the early hours is better.
---
6. Sunrise Beach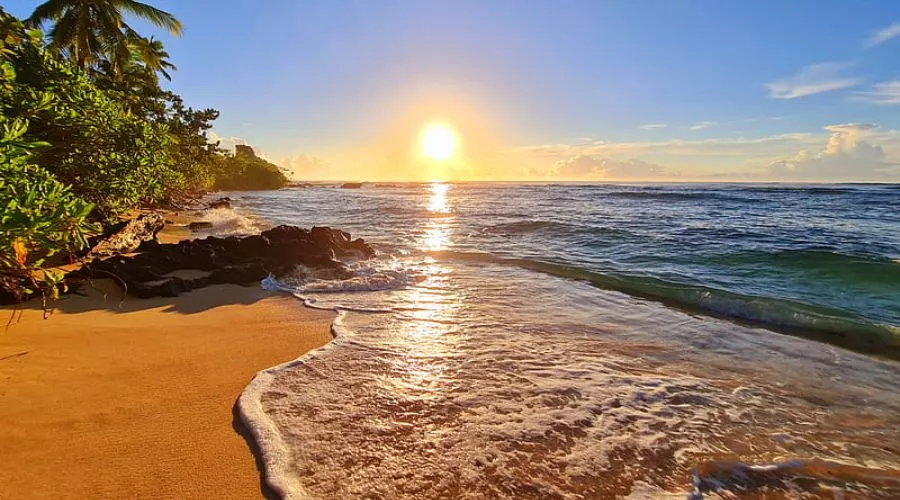 The name has an explanation in itself. It is the best place among all the Protaras beaches to enjoy the sunrise. It is quiet and has affordable sunbeds and umbrellas compared to the other Protaras Cyprus beaches. It is around 2.5 Euros each on Sunrise Beach. 
It has perfect golden and smooth sand, and this beach is enormous. Because of no bars and noises around, you will experience a perfect quiet time around here.
Above are a few of the best beaches in Protaras, according to popular opinions and reviews. These are all enjoyable places to visit.
---
Conclusion
If you are looking forward to an enjoyable, memorable, and fun place for vacation, look no more. You have found just the right place. This place is a total package of everything. Whether you want a quiet, relaxing, fun, and adventurous time, any Protaras beach has you covered. It has all the perfect places if you are visiting with a partner, friends, or family and is also budget-friendly. If you are planning a holiday here, have a great trip. You will have the best time possible with your loved ones. For more information, you can visit TrendingCult. 
FAQ's