When someone says Dubai, it screams luxuries and expensive lifestyles. In this blog, we'll guide you to the best hotels in Dubai. But the rates can be quite pocket friendly here too. Dubai has some of the most comfortable hotels, which can also be affordable. This great land has many tourist attractions and cuisine. It surprisingly has both traditional or vintage and modern décor and accommodations. You can never have enough of Dubai. Although exploring this place takes a few weeks, the beautiful sites will never be enough. And what is experiencing this great city without knowing the best hotels in Dubai?
Best hotels in Dubai:
Below is the list of a few of the best hotels in Dubai:
1. JA Beach Hotel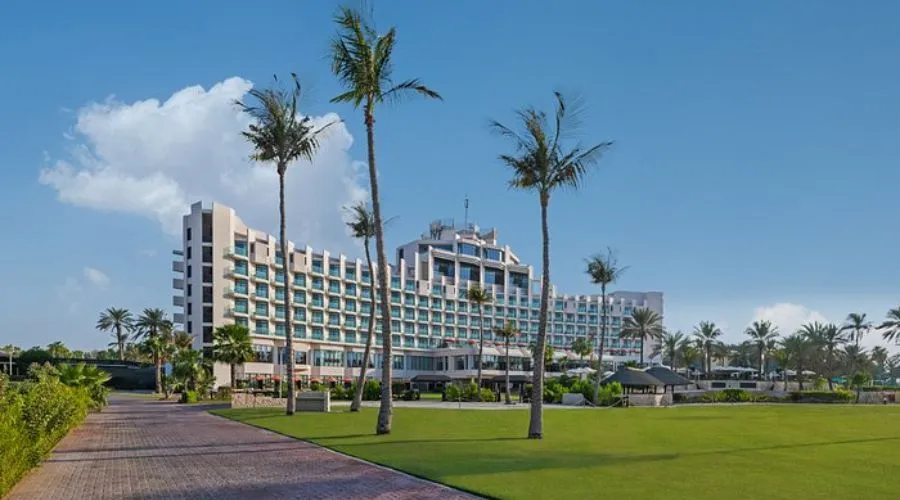 It is an ultimate five-star joint property and is perfect if you believe in 'live life king size'. It gives you an ideal feel and emotion of a king-sized life. This hotel is considered one of the best beach hotels in Dubai. It has many amenities like free and high-speed Wi-Fi, luxurious pools, bar/lounge, gyms, workout rooms, etc.
There are various options where types of rooms are concerned. It includes suites, family rooms, ocean-view rooms, pool-view rooms, and non-smoking rooms. These rooms have air conditioners, blackout curtains, bathrobes, televisions, and well-maintained and hygienic washrooms.
It is a perfect place to stay, whether alone, with friends, a partner, or with family. The hotel has excellent reviews and is considered the best Dubai hotel by some.
---
2. Sheraton Jumeirah Beach Resort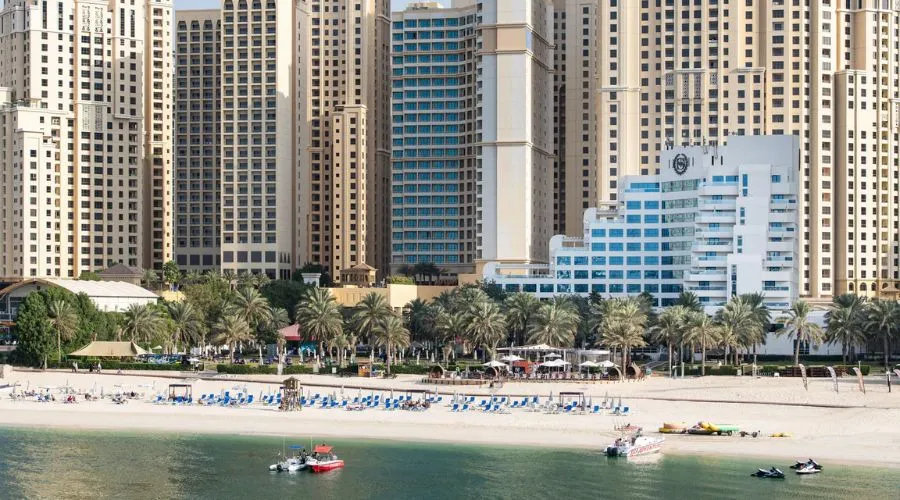 Sheraton Jumeirah Beach Resort is a Marriott hotel with all the conveniences needed to make their stay comfortable and luxurious. This resort has more than 250 rooms spread over an area of 10,000 sq. m. and is one of the best family hotels in Dubai.
The resort is situated on the stunning white beach sand of the beach. The beach view from these rooms is breathtaking. As for the types of rooms available, you will be given several options like a deluxe sea view, family rooms, deluxe JBR view, club JBR view, and triple deluxe rooms.
The resort has around six restaurants, all of them with their specialized cuisine. It is equipped with almost all the world's cooking, like Arabic, Italian, Indian, Lebanon, Germany, etc. These rooms and restaurants make this resort one of the best hotels in Dubai. The beach distance from her is just the cherry on the cake. This resort has to be in the top 5 of the best hotels in Dubai.
---
3. Hilton Dubai Jumeirah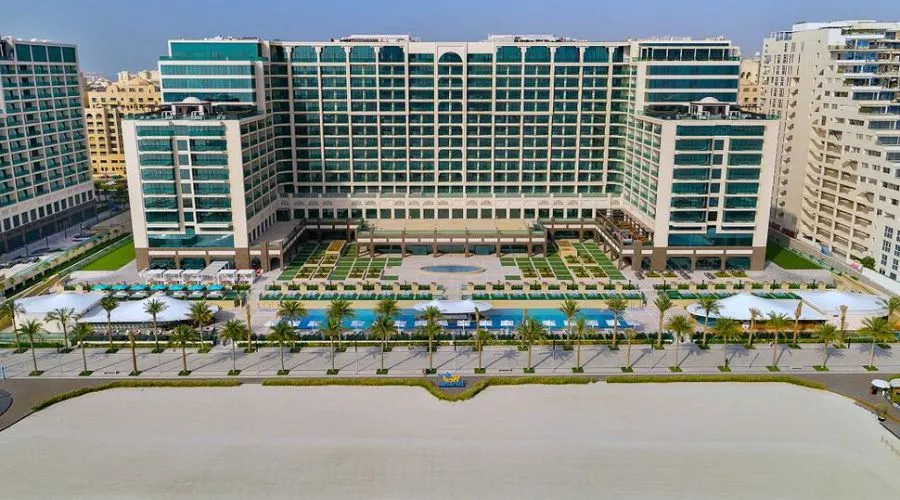 This resort is described as a 'Beachfront resort in the heart of Jumeirah.' Not just rooms and restaurants, this resort is also equipped for any event that one has to organize, whether it be family and friends gatherings or any official meeting.
The rooms available are sea-view rooms, partial sea-view rooms, family suites, royal suites, etc. You must book the rooms here in advance since it is a huge tourist attraction and one of Dubai's best hotels. The complimentary breakfast, drinks, and afternoon tea are included as well. It also has 12 restaurants offering the best cuisine out there.
The most beautiful thing at Hilton Dubai Jumeirah palm resort is its private beach. They have a clean, beautiful beach where you can lounge as much as you want.
---
4. Mina A Salem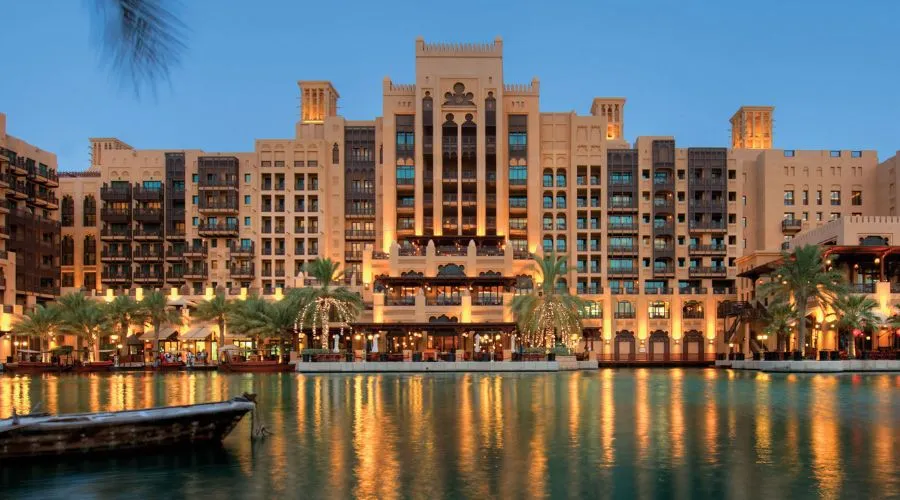 Mina A Salem is one of the best family hotels in Dubai. It has a very family-friendly environment and services. The resort is close to many of Dubai's tourist attractions and leisure activities.
This five-star joint has 292 rooms and ocean-view rooms, landmark-view rooms, pool-view rooms, suites, and family rooms. In addition to this, smoking and non-smoking rooms are also available. The location and cleanliness of the resort are top-tier, with one of the highest ratings in all of Dubai.
Amenities like a sofa bed, air-conditioned rooms, coffee and tea maker, air purifier, private beach, etc., are available. Mina A Salem translates to 'Harbour of Peace' in Arabic. It falls 4th in the list of best hotels in Dubai.
---
5. Madinat Jumeirah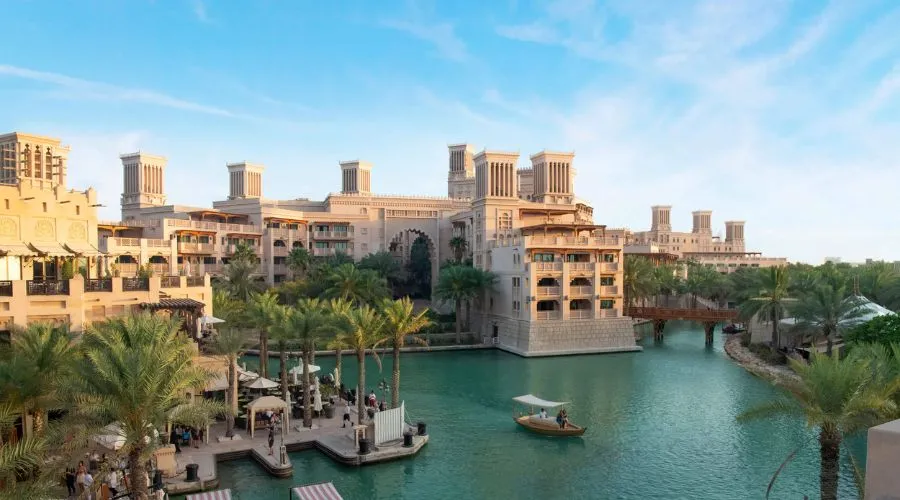 This resort is a highly kid-friendly resort and is thus one of the best family hotels in Dubai. It has a waterpark, beach games, kids' clubs, and whatnot. If you are travelling with children, this is one of the best hotels in Dubai to stay in. 
If you are out there with a loved one, you can stroll on the two km-long private beaches of Madinat Jumeirah. Most importantly, the infamous Burj Khalifa is just a few minutes' cab ride away.
The tourists most love the food here. They have about 40 top-rated restaurants with all the best cuisines. The ambience and style this place has to offer without getting it crowded are impeccable. 
---
Conclusion
Within the above-mentioned best hotels in Dubai, there are several hotels this city has to offer. If you love a lavish lifestyle, these hotels in Dubai would be loved by you. Their kid-friendly environment, private beaches, services, restaurants, and rooms are all really appreciated by tourists. While Dubai's hotel and resort list is always ongoing, several choices are available if you want to go for more expensive or cheaper options. For more information, visit TrendingCult and get the best deals. Have a great stay!
FAQ's