Greece is widely viewed as one of the top tourist destinations in the world. With so many intriguing places to explore, Greece has a lot to offer tourists. Santorini holds a particular place in everyone's heart among the beautiful places in Greece. The island is located in Greece's southeast area and is one of the most beautiful destinations.
Santorini is home to several villages, each unique in its unmatched beauty. The island is laced with vibrant streets that offer breathtaking views, a unique landscape, mesmerizing sunsets, lovely summers, and the well-known volcano. Visitors are mesmerized by the island's wild, natural beauty. For adventure enthusiasts, holidays in Santorini have countless possibilities for entertainment and activities. It's a great spot to visit any time of year because it provides a magical setting for exploring and showing gratitude.
Best Destinations to Visit for Holidays in Santorini
With a wealth of beautiful landmarks and attractions, Santorini not only has a rich cultural history but also makes for a wonderful tourist destination. Therefore, deciding on the best holiday resorts in Santorini depends largely on the preferences, wants, and expectations of travelers.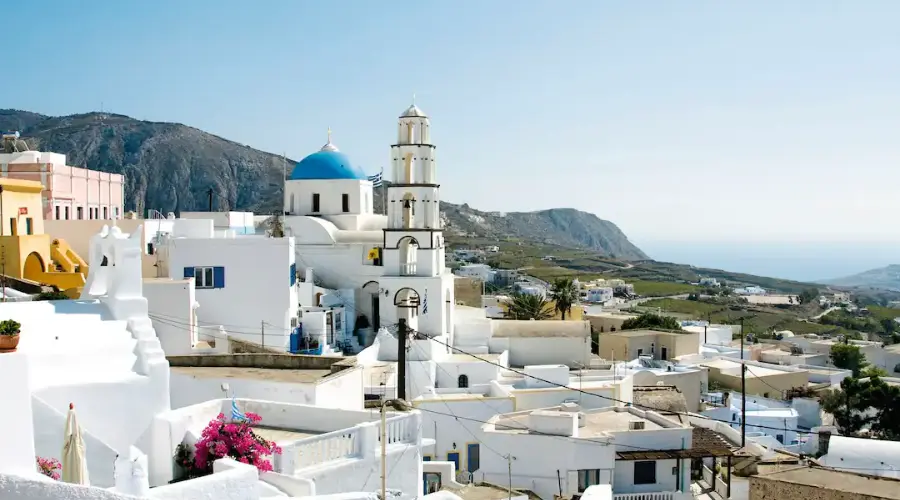 Pyrgos is one of the most popular villages among visitors and is considered one of the best spots to visit in Santorini. It is situated in the middle of the island and is just a short distance from Fira. The ruins of a historic citadel that once proudly stood and was destroyed by an earthquake in Pyrgos make this location for noteworthy holidays in Santorini.
Couples will like the atmosphere around the village. You can enjoy the magnificent candlelight surrounding the village during the Holy Trihari Celebration. This location can be the ideal option if you're looking forward to having a fantastic time with your significant other or family for holidays in Santorini Greece. You can check out the best Pyrgos holidays in Santorini at TUI. 
---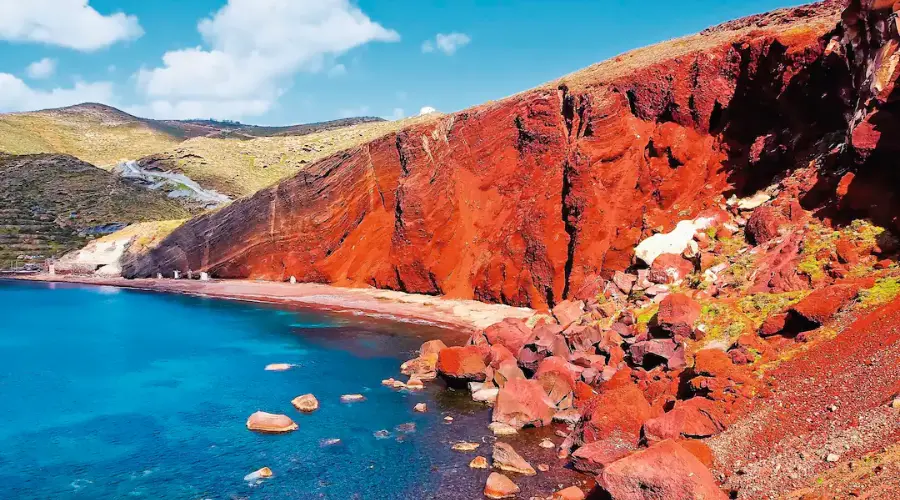 Akrotiri is well-known for its Minoan civilization. The civilization's ruins are still visible and draw thousands of tourists year-round. Akrotiri is one of the top tourist destinations for holidays in Santorini. Its distinct charm entices you and makes you want to spend more time there.
Akrotiri's actual town is constructed of brick and mud. It has been preserved properly for many centuries. The roof placed over the village keeps high winds from inflicting any damage. Akrotiri has two beaches, Vlichada and Red Beach, in addition to the remains of an ancient civilization. Akrotiri is close to a lot of interesting locations. Check out the best places and plan your holiday with TUI to Akrotiri.
---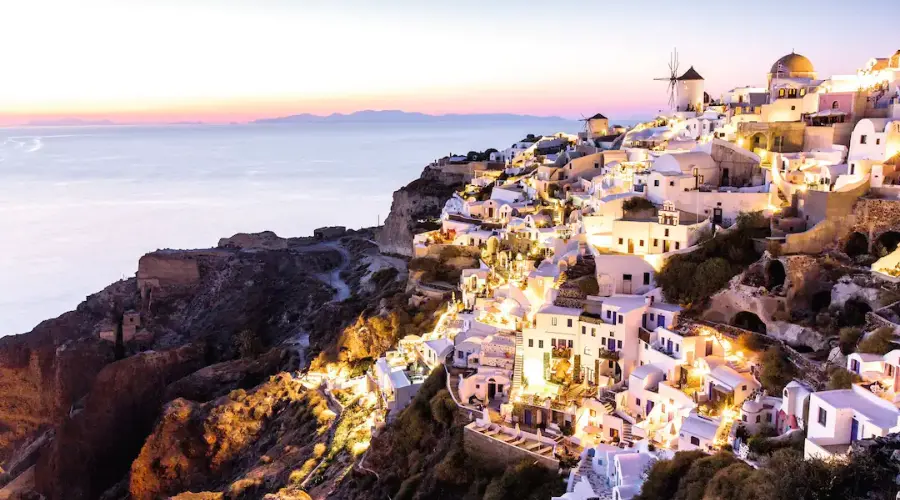 We simply cannot leave out Oia when discussing the top tourist destinations for holidays in Santorini. The location is mostly known for its stunning sunsets, which attract visitors from all over the world. This is one of the must-see locations on the island of Santorini, and it is situated 12 kilometers up the coast from Fira.
The neighborhood, populated by white-washed homes and quaint streets, has a unique atmosphere. There are several upscale hotels where you can stay and enjoy yourself. Additionally, there are several great waterfront establishments where you can eat. This could be the ideal location to satisfy your palate if you enjoy seafood. Check out TUI to plan a holiday to Oia and have a unique vacation.
---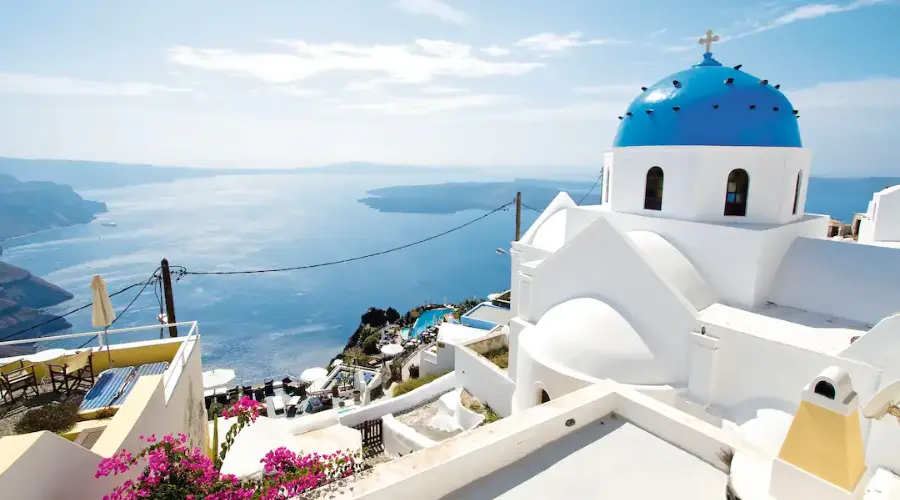 Imerovigli is famous for its unique lodging. Several lavish hotels include suites and apartments that were once caves that have been renovated, and many tourists think these accommodations have the best sunset views in all of Santorini. Like the neighboring Oia, Imerovigli offers a slower pace than Fira, making it the perfect place for couples and families to stay when visiting Santorini.
The adjacent beaches provide their own perfect haven throughout the day, and the peaceful, attractive alleys make for an enchanting evening out. Tourists can set out on the Ekklesia Theoskepasti hiking trail, which will lead them past the ruins of the Venetian fortification of Skaros, constructed straight into Skaros Rock in the thirteenth century, and eventually bring them to the famous Theoskepasti Church. Planning your holidays in Santorini? Check out the plans at TUI to visit Imerovigli.
---
The village of Firostefani, one of the best places to plan holidays in Santorini, has long been viewed as a separate settlement while actually being a northern extension of Fira. The name of the settlement, which translates to Crown of Fira, refers to its location at the city's summit. Firostefani offers a plethora of fantastic cafes, bars, and restaurants to enjoy, as well as its own dedicated shopping district in the village center.
The late 14th-century Agios Nikolaos Monastery, which is situated between Fira and the village of Imerovigli, is a particular site of attraction. If one wishes to plan beautiful villa holidays in Santorini, then one can choose accommodation choices ranging from comfortable flats to exclusive villas. Check out the holiday plans by TUI to plan a holiday to Firostefani.
Also, read- Find Out The Best Destination for Holidays in Bali For 2023
Conclusion
Santorini is the world's most gorgeous island for a reason. Santorini is a small island, and getting from one town or beach to the next is quick and easy, so you don't have to feel limited by the place you choose. 
Trendingcult believes in simplifying thighs for travelers. Now that you are familiar with some of Santorini's trending and well-liked locations, you can plan your holidays in Santorini effectively. You should schedule a longer vacation to see as much of the place as possible if you want to make the most of it. Plan a holiday to Santorini now with the best deals by TUI. 
FAQ's