While Jackson Hole may have a reputation as a winter playground for the wealthy and famous, we assure you that everyone can visit this area for Old West activities, first-rate skiing, and access to Yellowstone and Grand Teton National Parks. Though many tourists opt to rent their homes, Jackson Hole is also a refuge for opulent lodges close to the ski runs and chic boutique hotels downtown. Thus, ahead is a list of the best hotels in Jackson hole for our guidance.
The best hotels in Jackson hole
1. Four Seasons Resort and Residences Jackson Hole
This 5-star getaway is well situated in Teton Village and has 156 rooms with breathtaking views of the mountains or meadows. You need to look no further than this Four Seasons outpost if you're searching for rustic, five-star hotels in Jackson Hole. This resort's excellent position provides luxury visitors with possibilities for hiking, golfing, and whitewater rafting. Of course, the resort's luxurious amenities, such as outdoor whirlpools, a jacuzzi, a yoga studio, and a spa, also delight visitors. There is also a babysitter service and kiddie programs available. They have a lawn and a sophisticated ballroom that can accommodate weddings for people getting married. It is one of the best hotels in Jackson hole.
---
2. Hotel Jackson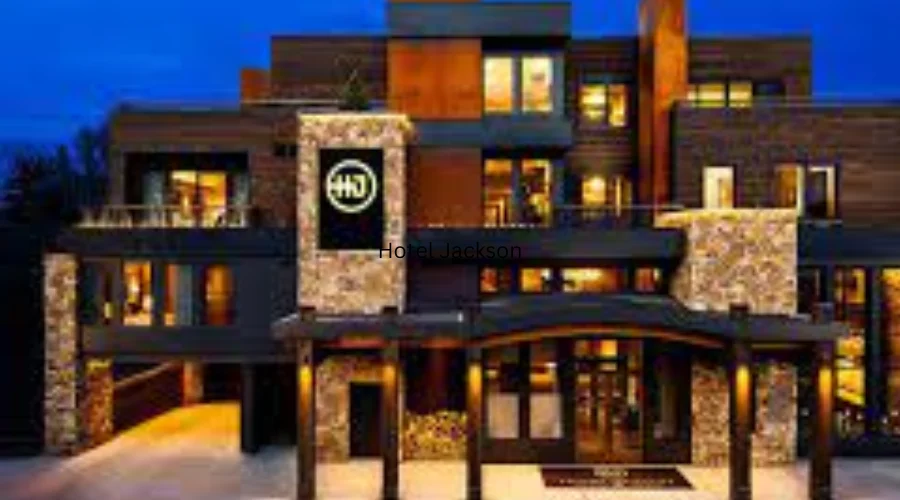 This four-star retreat, located in the center of Jackson Hole, entices visitors with its unmatched service and upscale amenities. Few 4-star hotels in the area are as sleek and opulent as this rustic-chic establishment. Couples looking for a luxurious stay will love this hotel's elegance and romantic atmosphere. Each room has stylish décor and modern conveniences, including a Bluetooth-enabled radio and Occitan bath amenities. Additionally, this unique location has a stunning restaurant with delectable Mediterranean-Lebanese fusion cuisine.
3. Hotel Terra Jackson Hole, A Noble House Resort
This 132-room Teton Village hotel offers a stylish and eco-friendly alternative to the basic lodges in the vicinity of Jackson Hole. In Jackson Hole, Hotel Terra has all you need for a romantic trip. This hotel has warm and romantic details, from modern interiors to gas fireplaces. This retreat offers access to thrilling activities like hiking, mountain biking, and skiing, much like most of Jackson Hole's best hotels. Lrge and airy rooms have flat-screen TVs, heated flooring, and blue and green accents. This is one of the best hotels in Jackson hole.
4. Teton Mountain Lodge & Spa, A Noble House Resort
This 4-star hotel charms guests with its contemporary facilities and mountain lodge vibe. Teton Mountain Lodge is among the top five upscale accommodations in the Jackson Hole region. With its excellent recreational amenities, this hotel is ideal for singles and couples. A large indoor pool, a newly renovated restaurant, and a full-service spa are all present. This house is in an intriguing neighborhood to the region's well-known ski slopes and hiking paths. Additionally, it's ideal for visitors seeking excellent hotels in Jackson Hole with a view.
5. Wort Hotel
This two-story building, constructed in 1999, is officially listed on the National Register of Historic Places in the US. Families, millennials, and couples searching for outstanding hotels in Jackson Hole's downtown will love The Wort. This hotel's handy location gives guests quick access to upscale dining options and cowboy-themed nightclubs that are appropriate for bachelor parties. It also includes 59 roomy spaces with an appealing Old West feel. 
6. Amangani
This five-star retreat's breathtaking hilltop views of Jackson Hole and the Teton mountain range astound visitors. The spacious suites at this hotel come with a living room and a king-size bed. Additionally, it has a decent array of amenities, including a spa, an outdoor pool, and babysitting services. Although the cost of these best hotels in Jackson hole rooms is high, the excellent service and luxurious accommodations are worth the extra money.
7. Snake River Lodge & Spa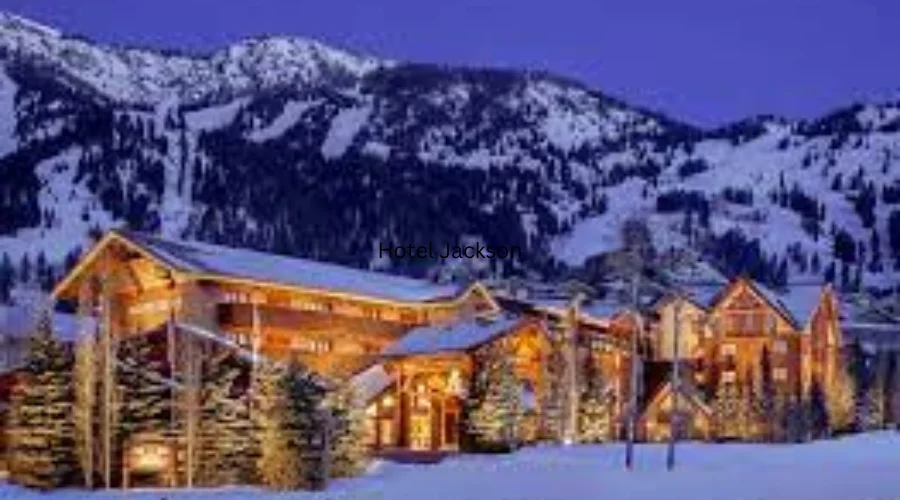 This four-star resort, a part of the Jackson Hole Mountain Resort, entices visitors with its exceptional service and opulent surroundings. One of the best hotels in Jackson hole for families with young children is the Snake River Lodge. Adults can relax in the cozy rooms or indulge in the spa's treatments after a day full of family activity. It also has a dining establishment that sells regional favorites, including buffalo fillet mignon.
8. The Cloudveil, Autograph Collection
This luxurious 96-room boutique hotel off Highway 191 is a short walk from Jackson Town Square. This boutique hotel deserves to be on our list of the top places to stay in Jackson Hole. This hotel is an excellent option for couples looking for a premium stay because of its opulent surroundings and excellent service. Along with its cozy lodgings, this hotel offers numerous attractions like a bar and a pool to make your stay super-cool.
9. Spring Creek Ranch
The most stunning views of the Tetons are visible from this 4-star hotel, which is perched 800 feet above the Jackson Valley. It offers a relaxed retreat suitable for families, groups of friends, and stressed-out travelers. This ranch ensures that your stay in the highlands will be relaxing thanks to its secluded and tranquil surroundings. Even better, the facility has various entertainment options to make your stay more enjoyable, including a day spa and a renowned restaurant.
Also read : Discover The Best Hotels In Connecticut For A Memorable Trip
10. Teton Club
The best hotel in Jackson hole is this magnificent accommodation in Teton Village, which is open all year. Families and couples that desire a rural yet opulent vacation are attracted to Teton Club. This resort's villas have luxurious furnishings, an extra-large soaking tub, and a stunning stone fireplace. Additionally, it is a great starting point for trips to Yellowstone and Grand Teton national parks and the Jackson Hole Mountain Resort. The hotel features a spa with steam rooms, hot tubs, massages, and body treatments for tired tourists. It is one of the best hotels in Jackson hole.
11. Cobblestone Hotel & Suites – Victor
This low-cost lodging choice, conveniently located along the ID-33 highway, is a good choice for vacationers and business visitors. This is Consequently, keep this property in mind when searching for accommodations in the Jackson Hole area. Although the hotel costs are reasonable, this refuge doesn't compromise the comfort. Leisure guests will adore the pool, the ski storage area, and the proximity to other sports like cycling and skiing. Additionally, the hotel provides a cost-free breakfast and quick Wi-Fi.
---
12. Rustic Inn
Some of the best hotels in Jackson hole in this luxury 4-star resort are nestled on a 14-acre private property. This opulent retreat is a must-have on any list of the top hotels in Jackson Hole. This luxurious inn is perfect for couples because it has a heated outdoor pool, fire pits, a patio, a bar, and a full-service spa on-site. Additionally, there is an on-site restaurant with a wide selection of wines and dishes made with seasonal and regional ingredients. 
Conclusion-
Jackson Hole is the only location in Wyoming that can compare. This valley is well-known for its animals and scenery. It provides plenty of chances for outdoor activities and is a photographer's heaven. Additionally, it is a handy home base for visiting Yellowstone, and Grand Teton boasts a vibrant nightlife and outstanding museums. For more information about the best hotels in Jackson hole Wyoming visit the official website of Trendingcult.
FAQ's