Rhodes is one of the top 5 tourist destinations in Greece. Rhodes is a captivating island situated in the southeastern Aegean Sea, renowned for its landscapes, enriched history, and pure beaches. This leads to its popularity among millions of tourists, serving as an ideal destination for those looking to unwind or indulge in thrilling adventures. There are several accommodations available on this island, catering to diverse tastes and budgets, whether luxury resorts or quaint boutique hotels. Notably, the hotels in Rhodes are in prime positions, many set alongside the coast, affording guests enthralling vistas of the Aegean Sea while conveniently providing access to the island's stunning beaches. In this article, we will look into the best hotels in Rhodes town.
---
Here is a list of top 5 hotels in Rhodes:
Rodos Park – Suites and Spa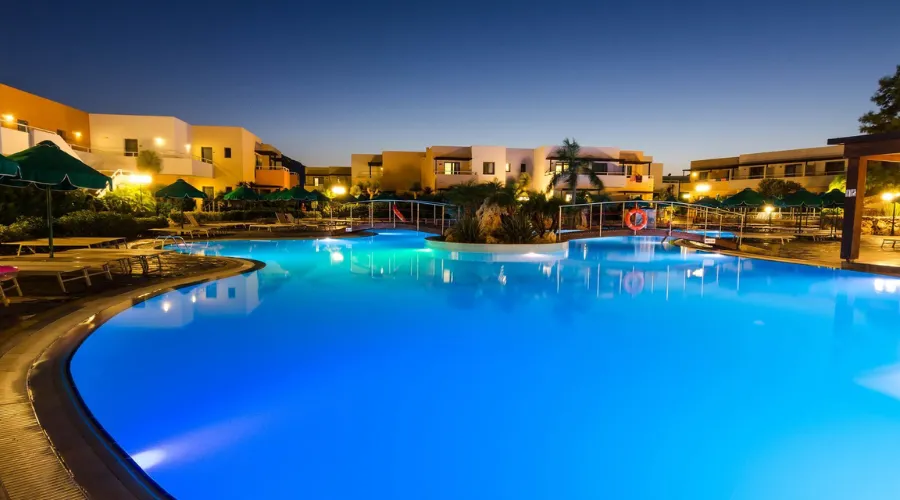 Rodos Park Suites and Spa is a lavish lodging that boasts a prime location in the heart of Rhodes town, offering convenient access to the city's noteworthy landmarks and lively nightlife. Nestled amidst verdant gardens, the hotel serves as a serene sanctuary from the hustle and bustle of the urban landscape. Rodos Park, one of the best hotels in Rhodes, features sophisticatedly decorated suites with contemporary amenities, including air conditioning, flat-screen TVs, and complimentary Wi-Fi. Select suites also provide balconies or terraces overlooking the gardens or the exquisite cityscape. A standout feature of the hotel is its extensive spa facilities comprising a sauna, steam room, and indoor pool, amongst other features. Guests can indulge in an array of specialized beauty and wellness treatments like massages, facials, and body wraps, among others.
2. Amada Colossos Resort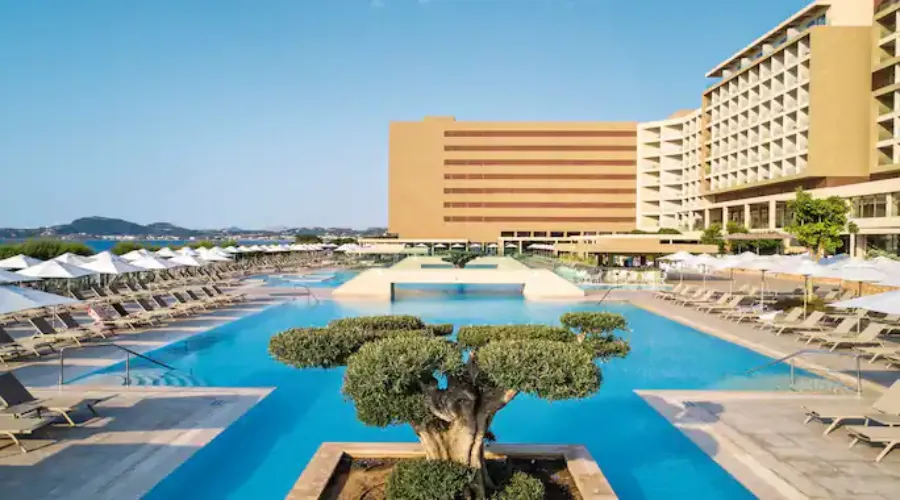 The Amada Colossos Resort offers a broad and enjoyable holiday experience, with stunning beachfront views and ample leisure opportunities. The hotels provide fine dining options at the main restaurant and they offer various specialized eateries serving Italian, Greek, and Asian cuisine. This resort affords a lot of opportunities for families to indulge in various relaxing and fun activities. It has multiple swimming pools and water parks with slides and waterfalls. There is also a spa to avail of specialized treatments. The hotel features numerous games for kids, a kids' swimming pool, and a playground. It's the ultimate destination for a rejuvenating beach getaway. The Amada Colossos Resort offers a unique blend of leisure and recreation for individuals, families, and couples seeking an exceptional holiday experience. Their all-inclusive amenities package features a variety of exciting options to enhance your stay. 
3. Electra Palace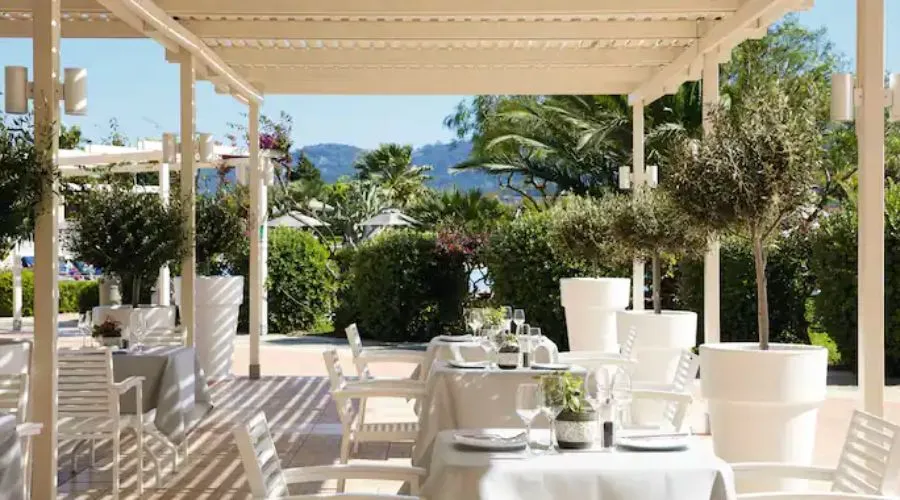 Electra Palace is one of the best exquisite 5-star hotels in Rhodes. The resort's location grants unparalleled access to the stunning blue sea and its pristine shoreline. The accommodations offer spacious and comfortable living spaces with amenities like air conditioning, high-speed internet, and entertainment systems. Each suite features a private balcony with stunning views. Additionally, guests can indulge in gourmet cuisine throughout the day at the on-site restaurant, or sip on refreshing beverages at the beachfront bar. For a soothing relaxation, the resort's spa offers a range of refreshing treatments, while the fitness center and tennis court cater to wellness enthusiasts.
4. Lindos Mare Hotel 
Lindos Mare Hotel is one of the best hotels in Rhodes. The hotel boasts a special vantage point atop a hill, presenting the guests with unparalleled views of the picturesque Aegean Sea and surrounding countryside. Each spacious room offers a balcony or terrace affording breathtaking vistas of either the sea or the hotel's lush gardens, complemented by amenities such as air conditioning, flat-screen televisions, and complimentary Wi-Fi. Delight in a lavish daily buffet breakfast and authentic Greek cuisine at the on-site restaurant, complete with a pool bar and traditional cocktail bar. A sprawling pool commands a striking panorama, while a spa offers indulgent treatments, a sauna, and a steam room. Guests may also enjoy the hotel's fitness center and tennis court facilities.
5. Mitsis Lindos Memories – Resort & Spa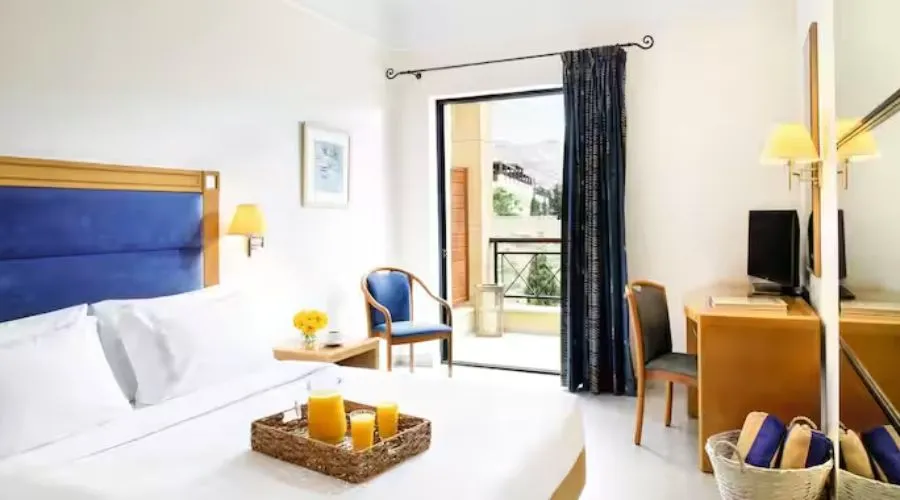 The Mitsis Lindos Memories is one of the adults-only hotels in Rhodes and is on a sandy beach with stunning views of the Aegean Sea. The hotel's accommodations include elegantly furnished rooms and modern amenities such as air conditioning and free Wi-Fi. Guests can enjoy a range of dining options, including a main buffet restaurant and several A La Carte restaurants serving Mediterranean and international cuisine. The hotel features a large swimming pool, an indoor pool, a spa, a fitness center, and a tennis court. The town of Lindos is within walking distance of the hotel, providing the guests to explore its narrow streets, historic landmarks, and beautiful beaches.
Conclusion
In conclusion, hotels in Rhodes provide a comforting experience for you to have a pleasant stay. Rhodes is a beautiful place with plenty of scenery. Rhodes offers various range of hotels from luxurious to affordable accommodations. The eco-friendly spots in Rhodes will amuse you whether you are on a vacation trip or a business/work-related trip. For more information, visit TUI and the official Trendingcult website.
FAQ's