Best Hotels In Toronto, the most populous city in Canada and the provincial capital of Ontario, is a stunning metropolis and the country's biggest city. Because of the large number of immigrants who call Toronto home, it is well-recognized as a diverse and cosmopolitan city. Since Toronto has emerged as a leading destination for tourists, several restaurants, pubs, and other attractions have opened their doors. If you are thinking about going to Toronto for either a holiday or a business trip, here are quite a few great hotel alternatives in the city that you may consider for your stay.
List of 5 best hotels in Toronto in Canada
Here is a selection of premium and best hotels in Toronto from which to pick for your holiday in Canada. Examine it! You can book these best hotels in Toronto with booking.com.
1. The Ritz-Carlton Hotel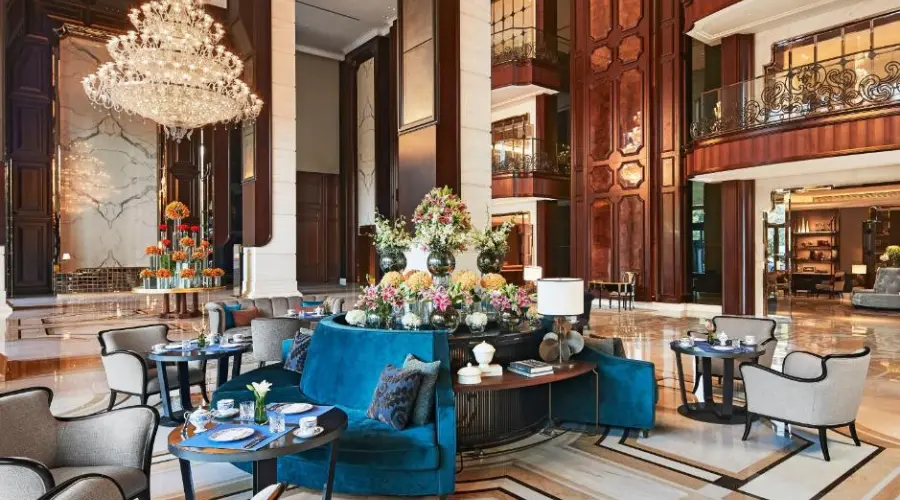 The Ritz-Carlton, one of Toronto's top five-star hotels, will take your breath away with its elegance and grandeur. The permanent 450-piece art collection produced by Canadian artists distinguishes this hotel as one of the best hotels in Toronto among travelers. The Toronto Club, located on the 20th floor, invites visitors to a private lounge with private concierge service and complimentary beverages. This hotel's dining choices include an Italian restaurant with a fancy bar, a cheese cave, and a chic lounge with a terrace. There is also a high-end spa, an indoor pool, a gym, and a 10,000-square-foot event area. The luxurious rooms have Italian bed linens, free Wi-Fi, TVs, minibars, and iPod docks. Suites have living rooms and soaking baths, while club-level rooms get access to a lounge with complimentary beverages, food, and personal butlers.
---
2. Shangri-La Hotel
The Shangri-La Hotel is another well-known Toronto hotel where you might stay while on your vacation. Everything about this hotel screams luxury, from the service to the facilities, making it one of the best hotels in Toronto. The hotel, which is in a fantastic position, has a spa, an indoor pool, and a modern restaurant and bar. This opulent Asian-inspired hotel is popular with both business and leisure guests. All Asian-themed rooms provide free Wi-Fi, iPod docks, TVs, minibars, Nespresso machines, and luxurious bathrooms with amenities. The suites include living rooms, dining areas, and balconies. The hotel is within a 2-minute walk from the Osgoode subway station and other Toronto attractions.
---
3. Hotel Four Seasons
Another notable hotel in Toronto is the four season's hotel, which is located in the center of the city. This high-rise, the 5-star luxury hotel is situated in the trendy retail district and is just 9 minute walk from the Royal Ontario Museum. It is one of the best hotels in downtown Toronto. This property's big rooms are stylish, with floor-to-ceiling windows and neutral tones. To mention a few amenities, there is free Wi-Fi, flat-screen televisions, tea/coffee-making facilities, iPod docks, minibars, and 24-hour room service. Some of the suites include pull-out couches, separate living spaces, and kitchens. The sleek restaurant serves a range of cuisines, and there is also a dynamic cocktail lounge with a patio. A luxurious spa with an indoor pool, workout center, event space, 24-hour business center, breakfast, and valet parking are also available.
---
4. The Residence Inn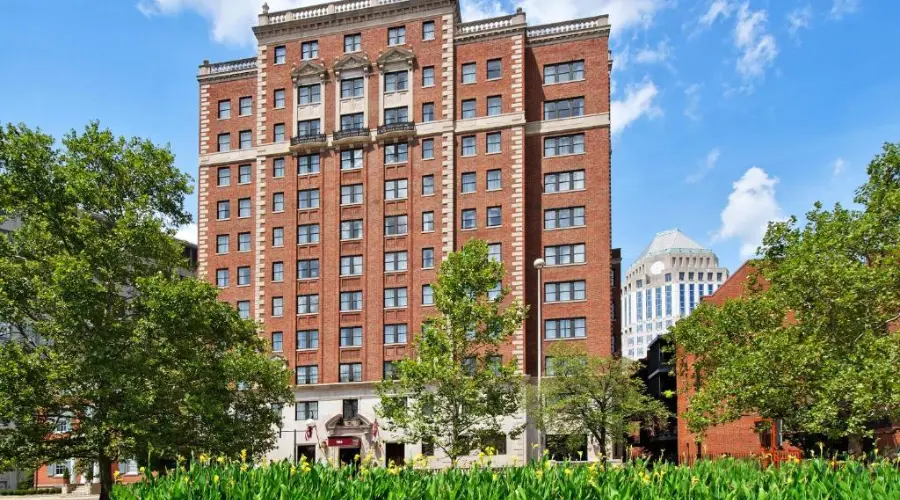 Residence Inn is one of the inexpensive & best hotels in Toronto Canada that provides luxurious rooms with complete kitchens in the heart of the city. This high-quality 3-star hotel, located 6 minutes walk from the CN Tower and 1 kilometer from the Art Gallery, is ideal for people looking for the finest without breaking the bank. The rooms include large bathrooms, a sleeping couch, a complimentary hot breakfast buffet, Wi-Fi, and flat-screen televisions. Separate living spaces and TVs are included in the one and two-bedroom warm suites. An indoor pool, conference room, coin-operated laundry, free parking, a hot tub, and a business center are just a few of the facilities available to you.
---
5. The Roehampton Hotel
The Roehampton Hotel is another of Toronto's greatest and cheapest hotels, located near the Eglington subway station (a 9-min walk). It is stationed off a street with cafés and shops around. This hotel's 109 air-conditioned rooms provide free local calls, coffee machines, ironing boards, free Wi-Fi, televisions, and bathrooms with rainfall showers, hairdryers, and complimentary amenities. Upgraded rooms and suites also have pull-out couches. Enjoy complimentary continental breakfast as well as a 24-hour fitness facility, seasonal outdoor pool, laundry facilities, a business center, three conference rooms, and free parking.
---
Conclusion
Due to the city's status as a famous tourist destination, it has a diverse selection of hotels organized into several clusters that cater to visitors with a variety of preferences and spending limits. Whether you are in Canada for business or pleasure, these best hotels in Toronto provide everything you could want to make your trip as comfortable and convenient as possible. You are free to choose any one of them provided that it is within your price range and preferences. For more information about the best hotels in Toronto Canada visit the official website of Trendincult.
FAQ's