Confidence is something that one feels when you are in perfect shape and looking your absolute best so that whatever you wear fits you properly. Shapewear is a product that helps tuck in your tummy so that your figure looks perfect and you can carry out your outfits confidently. Spandex pants were earlier used by many for similar purposes but nowadays shapewear solves all kinds of needs such as smoothing tummy rolls, lifting your butt, or pulling in your waist. To help you find suitable shapewear for yourself we have collated a list of the best shapewear to shop for online.
17 Best Shapewear for Tummy
---
1. Conturve High-Waisted Shaping Leggings
Leggings are one of the year-round wardrobe essentials. In the winter, you may wear them with chunky knitwear and boots, and in the summer, you can substitute a breathable linen shirt and some sandals. With a supporting waist panel for further support, Conturve's seamless shapewear leggings smooth and shape your body. Once you've become accustomed to the extra-high-waisted comfort of these leggings, you won't want to wear pants again. Even if they aren't at all transparent, these leggings are still considered undergarments and are therefore best paired with long tops and jumpers, or even with pants if you want more support. It is one of the best shapewear for the tummy and waist.
---
2. Skims High-Waist Shine Briefs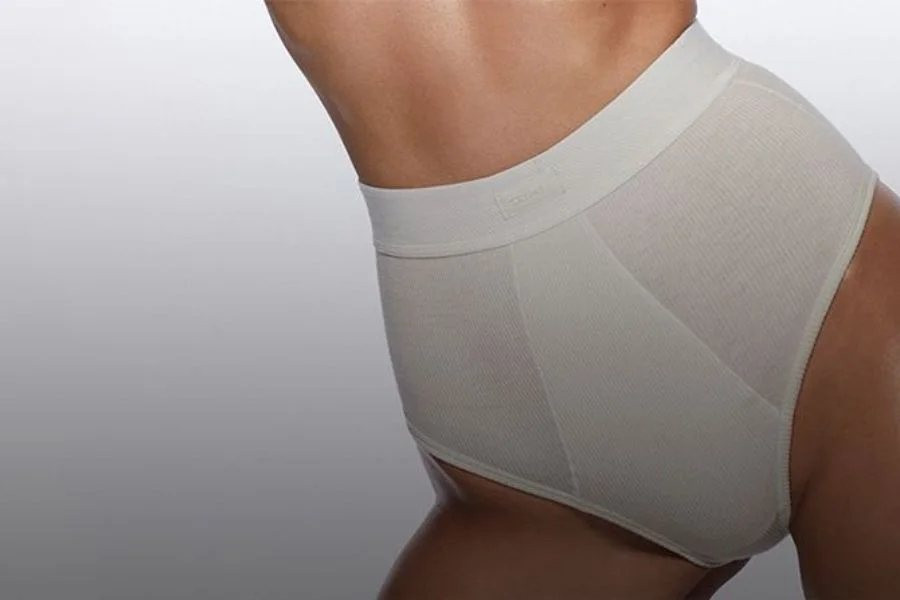 Kim Kardashian is the queen of the high-waisted brief that accentuates your curves. The seamless structure and ultra-soft feel of the Skims Shine range are meant to accentuate your shape without sacrificing comfort.
---
3. Skims Sculpting Bodysuit W.Snaps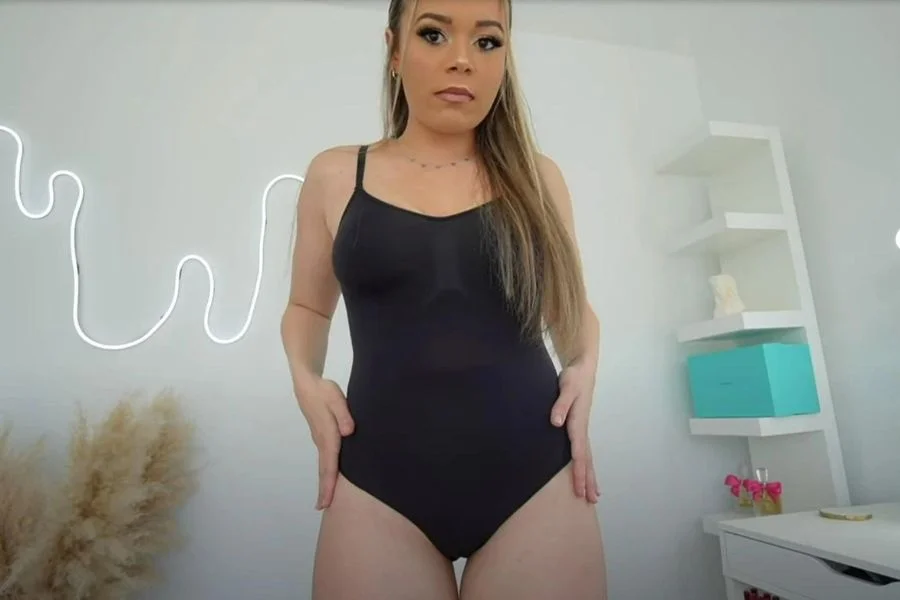 The Everyday Shapewear Bodysuit, a bestseller at Skims, cinches in your midsection while simulating sculpting and raising your butt. You can expect intense sculpting as it has a significant Skims Support Level. Although it is available in nine various colors, keep an eye on the website because these items tend to sell out fast.
---
4. Dorina Skin Skulpt Nylon Blend Mesh and Micro High Waist Shaping Shorts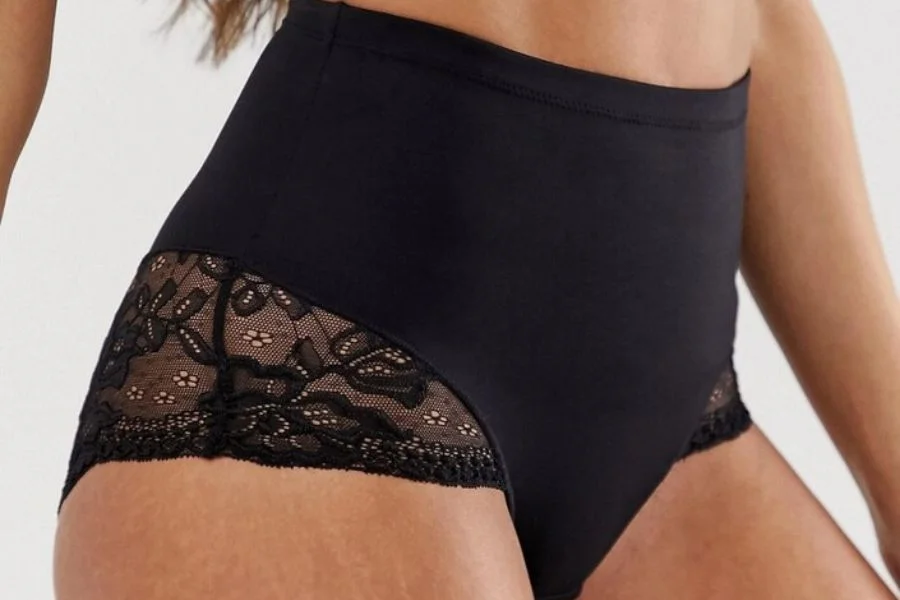 The Dorina Skin Skulpt mesh shorts are available at ASOS and feature a high-rise waist for support. They are not only attractive and inexpensive but they are made from recycled materials, allowing you to shop ethically too. If you want to wear these on a hot date night, the mesh cut-out is quite cool and is the best shapewear for the tummy and waist. This is one of the best shapewear for the tummy.
---
5. Ningmi High-Waisted Tummy Control Bodyshaper Butt Lifter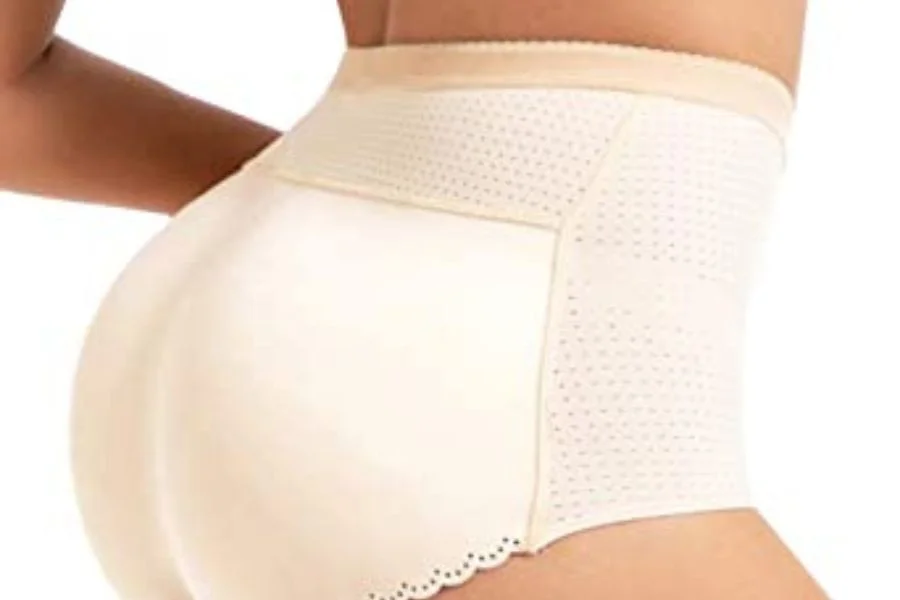 You may be confident that Ningmi's Butt Lifter Boy Shorts are well-reviewed by customers who have tried and tested this favorite because they are the top seller in the "Women's Control Knickers" category on Amazon.
The strong elastic spandex claims to tighten your waist and tummy while remaining breathable in hot months and is the best shapewear for your tummy and waist. It has high waist support and a four-steel bone style.
---
6. Joyshaper High Waisted Tummy Control Body Shaper Butt Lifter Control Knickers
Joyshaper's belly control knickers are embellished with flower details, adding a glamorous touch to your shapewear collection. When you're wearing a dress or skirt in the summer, they're wonderful for reducing chafing in addition to elevating and flattening your tummy. It is the best shapewear for tummy and waist
---
7. Heist Studios the Highlight Short
Everyone's favorite tights manufacturer, Heist, is now revolutionizing shapewear by producing it for women and using materials used in garments for Olympic athletes. To lift and shape your butt and give you a contoured silhouette that draws you inward at all the right places, these shaping cycling short-style trousers have "expertly positioned HeroPanelsTM," which are ultimately meant to do that. Without a doubt, the biggest attraction is what it does to your butt, giving you a rounded, lifting effect that gives us the appearance that we had been squatting constantly. Moreover, it is more supple than supple, tight enough to impart impact, yet breathable enough to be worn comfortably all day.
---
8. Spanx Suit Your Fancy Plunge Stretch-Jersey Body
It works for all-over body sculpting, raising your cleavage with padded cups and leaving an open back. Cut from an incredibly soft stretch fabric that clings to your entire body in the greatest way, it has U-shaped support between the cups that keep them firmly in place. As with other Spanx goods, the craftsmanship is unmatched, and the removable straps can be adjusted to give you the cleavage lift you desire. If you enjoy deep necklines or backless dresses, you should invest in this because it will always offer you a feminine silhouette.
---
9. Maidenform Women's Pretty Collection-Body Briefer with Lace Bodysuit
This shaping design is a favorite beneath party dresses since it feels like beautiful lingerie and enhances in all the right areas. Its "solid support," is a "confidence booster," "the greatest fitting I have ever had," and "makes me look a stone lighter," according to fans.
---
10. Spanx 'Ready to Wow' Faux Leather Leggings
Spanx has been operating for more than 20 years, and the company continues to be at the forefront of solution- and fashion-driven shapewear.
These leggings offer the shapewear advantages of a power waistband for slimming and a seamless front, in addition to the Spanx quality fans have come to know and love. It is the best shapewear for tummy and waist.
---
11. Triumph Essential Minimizer Hipster
These straightforward hipsters from Triumph's best-selling Minimizer line may appear to be "regular" underwear, but they also shape. These covert hipsters, which promise an invisible panty line, have gathered at the rear to support shape and are made of barely-there fabric to create a shaping and smoothing effect. To complete the outfit, you can pair it with the complementing minimizer bra.
---
12. Wolford Tulle Forming Dress
Shapewear dresses are a hassle-free option that is ideal for any fancy occasion, so you may wear one to the Christmas party circuit and the summer wedding circuit. With room for your bra (the same Wolford quality you've come to expect from the brand's superb hosiery), this softly shaping dress is composed of a sheer stretch tulle. You may wear this underneath even the most delicate dresses or skirts due to the airy sheer tulle fabric.
---
13. John Lewis & Partners Tessa Light Control Thigh Slimmer Shorts, Black
If you're searching for an everyday style to wear underneath dresses and skirts, these shorts from John Lewis's Tessa collection are best-sellers and are available at a terrific price. They fit firmly and pleasantly from the belly to the thigh and have a seam-free finish, which is great for preventing the dreaded chafing.
---
14. Sure You Like Tummy Control Shorts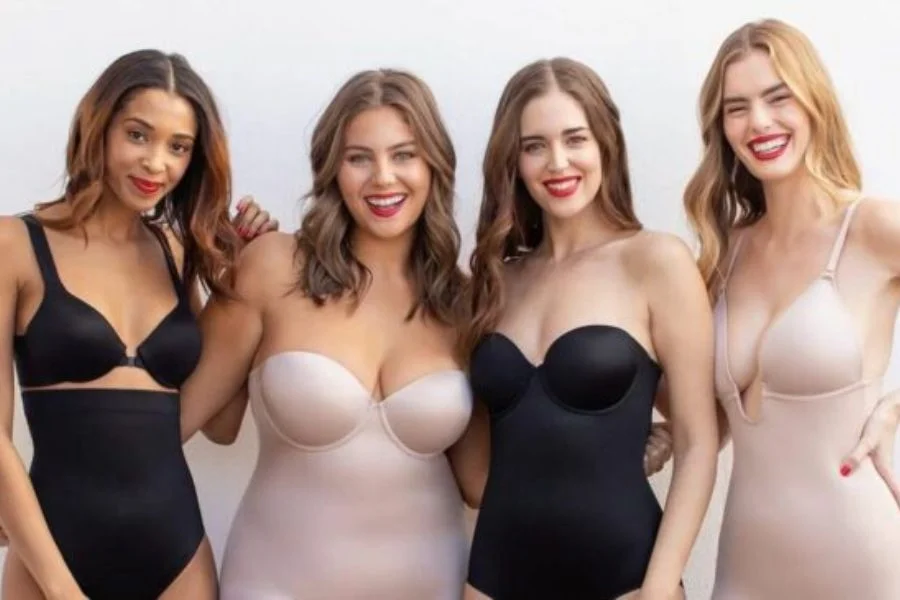 This reasonably priced body shaper will do exactly what it promises to do: it will smooth out lumps and bumps, accentuate the waist, and shrink the midsection. Fans appreciate the "pleasant," "comfortable" fit and the fact that they can be worn beneath a variety of clothing all day long. One satisfied client commented, "Very comfortable and made me feel like a princess model, obviously not Tyra Banks, but had me perform an elegant wiggle."
---
15. Maidenform 'Take Inches Off' Unitard
This all-over singlet smooths from the bra line down to the mid-thigh while offering strong control and room for your bra. Fans claim it's the ideal shapewear item for all types of complaints, from "muffin tops" to a "pot belly" and "unattractive rolls," plus it looks excellent under dresses. Since it doesn't roll down and the shoulder straps can be adjusted, it feels much more comfortable than the high-waisted pants and is the best shapewear for the tummy and waist.
---
16. M&S Collection Firm Control Sheer Stripe No VPL High Leg Knickers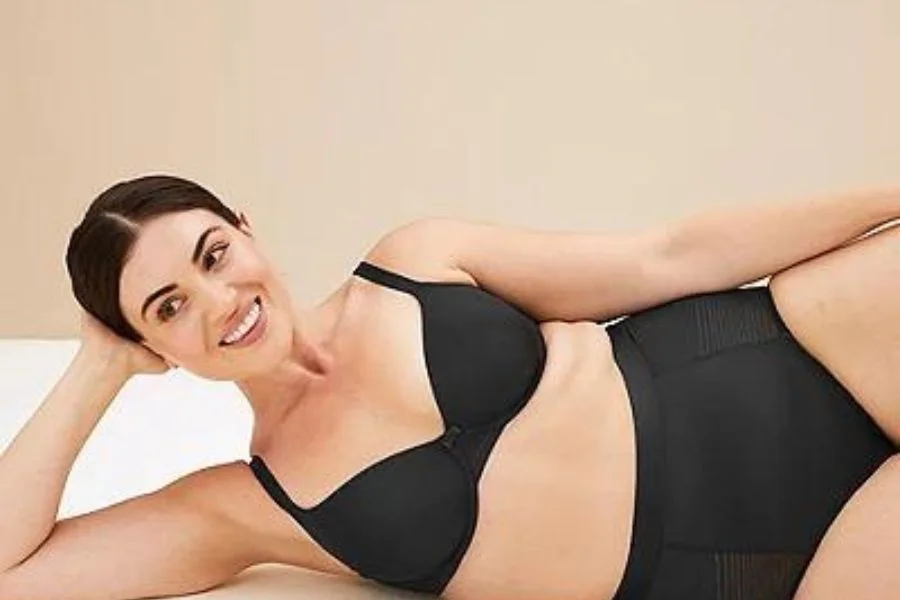 For shapewear, M&S has long been a must-have brand, and their current line is full of excellent options, like these firm control high leg knickers. The no-VPL waistband, which comes in three colors, is made to be incredibly comfortable while giving you tight tummy control. For a matched underwear appearance, the colorways in topaz, rich amber, and rose quartz can also be paired with bras from the M&S collection.
---
17. Next CharnosSuperfit Full Cup Bodyshaper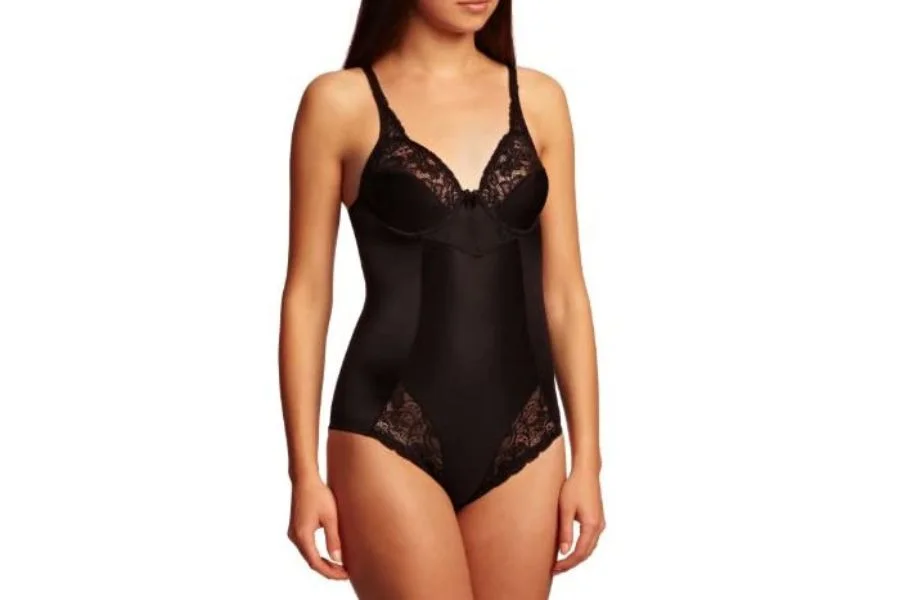 In addition to having a stunning appearance, this body shaper from Charnos has a strong control panel if you need a little additional assistance flattening your stomach. With sizes ranging from B to J, the full cup design makes it perfect for larger busts as well.
---
Conclusion
This article captures everything that Is there to know about the best shapewear for the tummy available in the market and can act as a guide to finding the right shapewear for you. In today's society, it is very important for everyone to maintain social appearances and yin can not afford to look bad as that may jeopardize the way people perceive you. Shapewear is a very important product that helps look fit in clothes of your choosing which helps you feel confident on all occasions. Follow the official website of Trendingcult to get more information about the best shapewear for the tummy.
---
FAQ's
Source, Source, Source, Source, Source, Source, Source, Source, Source, Source