A great opportunity for all those dog lovers out there. One way or the other we all think about finding the best way to keep the dogs active and fun at home. Dog toys are simply a brilliant way to allow your dogs to have the best time of their lives. Dogs like any other pets are known for their playful nature. Perhaps they have the most lively and playful nature among all pets. When they are tamed well they are also the best companion to play along with during their leisure time.
If you have not thought about getting dog toys, we strongly recommend thinking about investing in these toys. Especially if you have a lovely breed of dog at home. These dog toys bring innumerable benefits altogether. Let's explore some benefits of having one of these toys for your dog followed by list of the best dog toys curated by Trendingcult for you:
Dog toys and their impact on your dog's life and your relationship:
1. Develop an Active healthy lifestyle:
If your dogs are not exposed to living actively at home, they are also likely to become sedentary dogs. This in return makes them become lethargic and gain weight. A dog toy of any type is intended for dogs to learn to develop an active lifestyle at home. This will keep your dogs stay active, strong, healthy, and also mentally active.
2. Quality time and bonding:
Your dog might enjoy taking an evening stroll down the park but you will also enjoy having a dog toy that can make their playtime more entertaining. This is important for the dog and the dog owner to spend quality time together out in the backyard and develop a strong bonding. Dogs are also social animals and that's why having playtime together with your dogs leads to strong bonding. Your dog learns to appreciate the time you spend with him.
3. Develop social skills:
Not all dogs naturally have social skills. Just like the way humans learn to develop social skills, your dogs will also learn social skills when they are used to playing with dog toys with you and with other people. They learn these social skills and easily develop friendly nature with people This helps dogs to become less aggressive with strangers.
4. Help to maintain Dental health:
Dog toys are great for dogs when they are in the teething phase. Having chewable dog toys keeps their teeth strong and stress relieving. They also contribute to better dental health, promote dental hygiene, and help to clean up their teeth through frequent chewing.
5.  Family bonding:  
Apart from developing your kinship with the dogs, your dogs can be great companions especially if you have kids. Dog toys are the bridge to inculcate this bonding between your kids and the dogs. They allow your kids to have a safe and secure companion at home. Playing along with the dogs will bring healthy benefits to both your kids and your dogs.
Tiedanimal brings some exciting toys for your dogs to stay fit and healthy:
1. Kong Classic Red Treat Bag For Dogs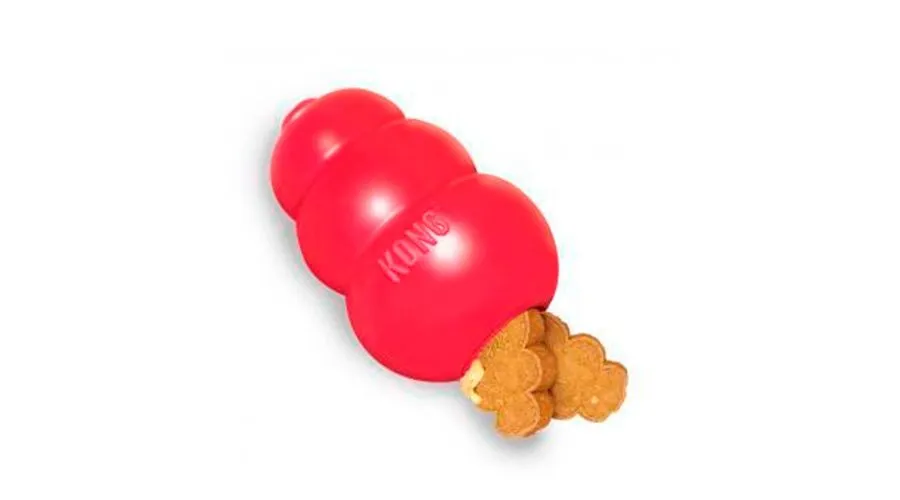 The Kong Classic Read Treat Bag For Dogs comes in different sizes. It's an entertaining toy for dogs of all breeds. It helps to keep your dogs stay active while enjoying the maximum outcome with the toy. It's made with a traditional style to keep the fun alive for the dogs. The unpredictable bounciness of the Red Treat Bag makes the fun time even more enjoyable. It appeals to all the dogs and creates their natural instinctive hunting nature right away.
Moreover, it comes with a subtle hole design in it where you can put your dog's favorite treat inside and allows your dogs to, even more, enjoy the playtime. Since it's made of resistant rubber it does not break away and enhances the strength and stamina of your dogs.
---
2. TK-Pet Braided Rope Dog For Puppies
When your dogs need more novel thighs to do with their playtime, the TK-Pet Braided Rope Dog For Puppies is an excellent toy for dogs. The fun design of the toy appeal to breeds of dogs and dogs of any age. Let your dogs keep the fun alive by playing with it, chewing it for hours, and still it has no sign of being worn out.
The cute puppies' design made with cotton rope appeals to all dogs to have an endless enjoyable time with the toy. It's an ideal toy for your dogs to enjoy quality time without having to feel bored. It keeps the teeth strong and healthy. Since it's an unbreakable toy, let your dog enjoy chewing it for hours and in the meantime remove plaque and tartar. Let your dogs stay fun and active.
---
3. Kong Air Squeakers Tennis Balls For Dogs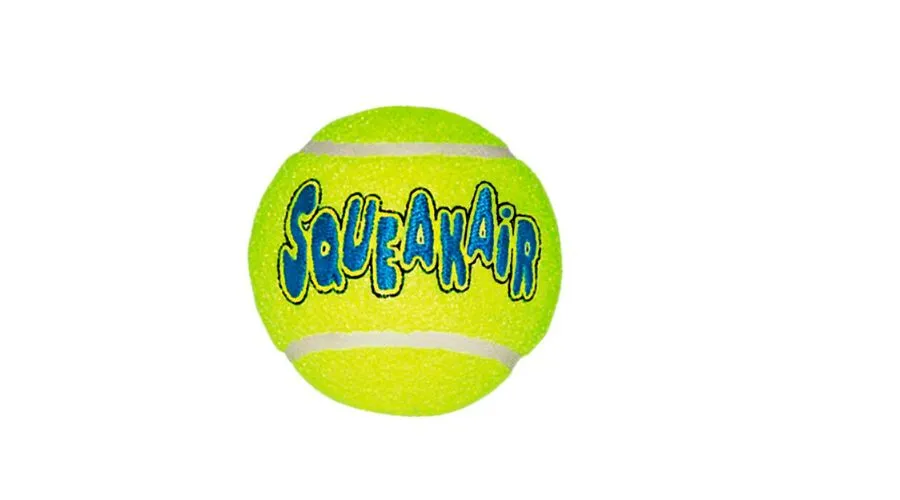 One of the best dog toys for developing your bonding with your dog is the Kong Air Squeakers Tennis Balls For Dogs. It's a perfect toy to spend quality time with your dog out in the backyard. The Tennis balls for dogs allow your dog to develop motor skills, By active running and catching, helps your dog to develop strong muscle strength. Throw the ball out in the backyard and let your dogs do the running and become an expert catcher.
It's an ideal ball for dogs to stay physically active, and fit while stimulating their muscles. The ball is unlike any other ball since it has an in-built sound that triggers the interest of your dog. Moreover, the non-abrasive material in-built protects the teeth and gums from getting injuries. Choose the best size from the reviews and make the right investment at an affordable price.
---
4. Kong Jumbler Ball in Assorted Colors For Dogs
Looking for more adventurous dog toys, then Kong Jumbler Ball in Assorted Colors is perfect to keep your dogs active and entertained. The toy is made of highly resistant material that allows high durability and it surely makes your dog's favorite playmate. Worry not about getting scratched or worn out.
It is sure to pique the curiosity of your dogs when you have a 2 in 1 ball that emits sound. The sounds will make the dog inquisitive to play around for longer hours. Whether biting or throwing around simply makes playtime more fun and productive. It guarantees to keep you bonding with your dogs stronger.
---
Přečtěte si také - Zdravé pamlsky pro psy: Požehnej svým mazlíčkům dlouhověkost a zdravý život
---
Závěr
These above-mentioned Pes toys are examples of some best toys to shop on Tiendanimal. There is more variety of dog toys that will suit your expectation and requirements. More with different types of toys that trigger the interest of your dogs. The toys that keep the interest of your dogs alive and helps you to understand what best interest your dogs. Spending quality time with your dogs also helps you to understand the emotional support your dogs need. While your dogs also learn to communicate with your emotion to have close and strong bonding. For more information visit Trendy kult.
Nejčastější dotazy