Are you on the hunt for some sustainable and decorative solar garden lights to brighten up your outdoor space? Solar lights have surely gained popularity these past few years as everyone is trying to incorporate more eco-friendly solutions into their households. The Home Depot houses a variety of decorative solar garden lights that are great for long-term investments and cost-effective choices. So, take a look at these six solar light garden decorations that you can purchase to style your outdoor space efficiently.
6 decorative solar garden lights by the Home Depot
1. Hampton Bay's Solar LED Stake Lamp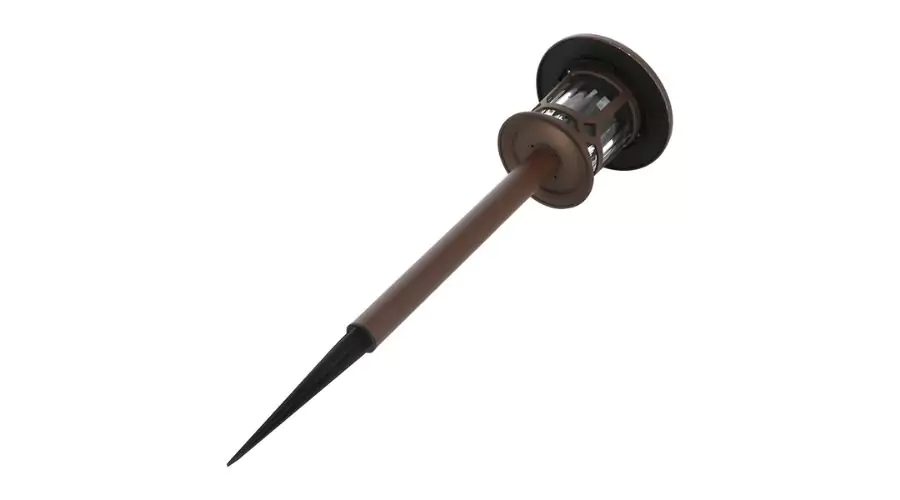 Hampton Bay's Solar LED Stake Lamp would be a radiant addition to your beautiful garden. This solar lamp features a 0.2 Watt  LED bulb that can smoothly illuminate your patio, outdoors, and backyard gardens. It is built with a solar panel on top and a stake at the bottom letting you easily set them up on the floor.
The lamp is powered by a 1.2 Volt electrical current and is made with weather-resistant brown plastic that can withstand any season while still offering a sleek and circular design. The package contains 4 pieces that you would brighten up your backyard and transform dull nights into captivating ones. The article costs $1,109.
---
2. Designer Lighting's Outdoor Lamp LED
Designers Lighting's Outdoor Lamp LED 10W Warm Light is an alluring blend of style and functionality that can make for a captivating garden setting. The lamp comes with 10 Watts of power integrated with an LED that exhibits 3000K of warm light to build a well-lit ambiance. 
Built with high-quality aluminum and a black sand finish, it adds an air of sophistication to any setting. The lamp offers 180 lumens of radiant light that creates an inviting and open atmosphere, which is what you need for building a striking garden. The article might be a bit expensive, as it costs $1,339, but it is surely worth spending money on.
---
3. General Lighting's Solar LED Lamp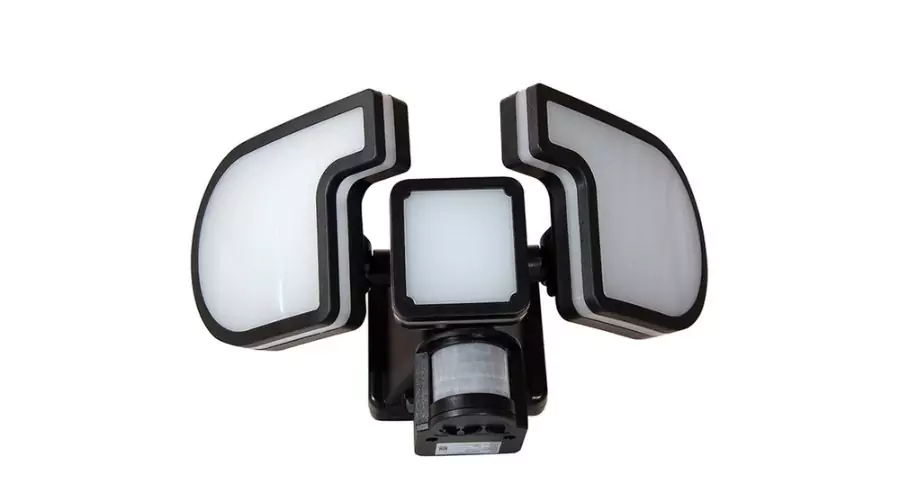 General Lighting's Solar LED Lamp 1L 12W is one of the best decorative solar garden lights that you can place in your garden. The pristine white light that emits around 6500K glow along with a modern and stylish design makes it quite an engineered piece to invest in. The eco-friendly solar panel with a robust 12W output delivers enough light to brighten every corner of your garden.
Its sleek and versatile design lets you place it either outdoors or even in garages or store rooms to light them up. Made with plastic and a blanco finish, the article comes with an integrated LED bulb that would elevate your garden's beauty in seconds. The solar lamp is surely a lifetime investment that costs $1,959.
---
4. Illux's Solar Lamp with Solar Panel and Motion Sensor
Illux's Solar Lamp with Solar Panel and Motion Sensor MS-7112  N65 is a perfect solution to liven up your space with efficiency and style. The lamp comes with 2×60 LEDs that offer a maximum of 900 lumens, which ensures all your surroundings are radiating brilliantly.  It comes with a 2,000 mAh lithium battery that helps save quite a bit of money on your electricity bills, making it a sure-shot investment.
Being one of the most decorative solar garden lights, this one also houses a night movement sensor and a PIR system that automatically turns on maximum brightness when any movement is detected, along with a 12-hour duration period. Made with polycarbonate material and with a modern and resistant design, this article costs $1,699.
---
5. Luceco's Solar Double Head LED Reflector
Luceco's Solar Double Head LED Reflector with 4.2W Sensor is designed with convenience and modern style to brighten up your space completely. Being one of the top decorative solar garden lights, the article comes with a 4.2W LED reflector along with a motion sensor that lasts for an impressive 20,000 hours. It harnesses the radiance of the sunlight with a white beam of 5000 k.
The motion sensor is equipped with a 3.7V lithium battery with a capacity of 2200 mah with generation LED chips that amplify the efficiency of the light. The reflector is impact resistant making the high-efficiency solar panel, a beacon of bright, durable, and efficient sunlight. Made with a combination of lead and plastic, this article stands at a price of $897 making it the one of the most affordable decorative solar garden lights amongst all.
---
6.Ikelite's Outdoor Apply Light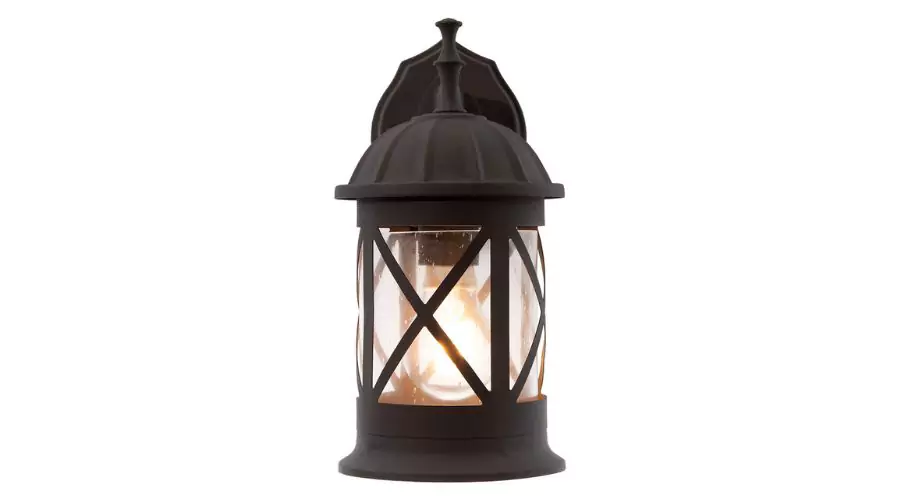 Ikelite's Outdoor Apply 60W E27 1 Light, which is a timeless piece that exudes gracefulness and sophistication. The wall lamp in a chocolate shade is a true testament to both style and aesthetics. With 60 watts of power and an E27 light bulb, it offers a bright, shiny light to your dark places and enhances the ambiance.
Whether you place it at your house's entrance or in your backyard, it is truly one of the best decorative solar garden lights that you can invest in. The article is made with aluminium and has a fine, transparent finish, giving it a sleek and ancient outlook. So, bring this item home and illuminate your space at a cost of $1,199.
---
Conclusion
When it comes to illuminating your outdoor space, with sustainable options, decorative solar garden lights come to mind. These solar decorative lights for gardens would cost you zero running money and be a lifetime investment, as you can choose from various designs and styles that would brighten up each corner of your garden. So, quickly take a detour to The Home Depot's online channel and order yourself environment-friendly lighting solutions. For more information, visit Trendingcult.
FAQs