Taking your dog on a stroll is surely a fun activity but it can also stress you out to think about the constant flight risk. That is where dog trackers come into the picture. A wireless dog tracker can ease your mind whether you have a well-behaved dog or one who poses a constant flight risk. Your canine can roam freely, and you can feel secure knowing that you can monitor them using your phone. Read ahead to get in-depth knowledge about dog trackers and if they are worth the hype or not. 
What Is A Dog Tracker
Dog trackers is a compact, lightweight gadgets that you can connect to your pet's collar to enable you to monitor it using an app (all the models we tested have apps available on iOS and Android). Dog trackers typically combine Wi-Fi, GPS, and cellular technology (via embedded SIM cards) to give you your pet's position quickly and precisely.
Trackers, which are small enough to attach to a collar, give you peace of mind by allowing you to track your dog's position in real-time so you always know where they are.
Is It Worth It To Buy Dog Trackers?
GPS trackers can be a useful weapon in your toolbox if you want to keep your canine secure, content, and in good health. If combined with your dog's microchip and a tag bearing your contact information, it will make it more likely that your dog will be located and brought back to you if it ever gets misplaced. The majority of pet trackers have practical features like buzzers, geofencing (so you can see when they stray outside of a predetermined area), and thorough activity tracking. This is a really helpful bonus because it can help you make sure that your pet is receiving all the exercise they require. Following are some of the undeniable perks of having dog trackers:
Always being aware of where your dogs are will enable you to take action before something negative happens. The closer they are to the threat of becoming permanently lost, the faster you can find them. Therefore, the ability of a GPS Locator to respond quickly can mean the difference between finding them and having a bad day.
If your pets haven't moved for a while, a GPS gadget will alert you so you can check on them and ensure they are okay. Additionally, it enables you to monitor their motion so you can make sure they exercise sufficiently. Inactivity or spending too much time indoors can cause pets to develop a number of illnesses. A GPS tracker is an excellent method to stop that.
Your pet might leave the home occasionally if they are idle or hungry. Your vet may be able to recommend treatment for any odd conduct using the action that has been recorded on your tracker. Your canine and cat are susceptible to numerous diseases when they are outside. Since it is not always feasible to recall the locations your pet frequently visited, having a tracker log of their movements could aid your veterinarian in making a diagnosis.
You do not require any formal instruction to use it because it is simple to use. You can attach the GPS monitoring device to your pet's collar, harness, or other desired location.
List of 4 best dog trackers for the safety of your pet
1. Pawfit 2 Pet GPS Tracker & Activity Monitor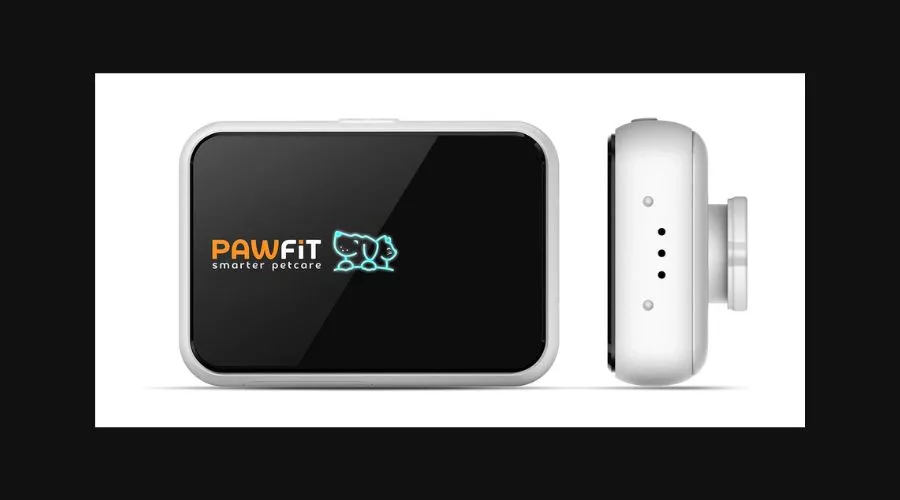 The Pawfit 2 provides a rugged and waterproof way for you to monitor your pets' activity and location. It combines location tracking, activity monitoring, and other pet protection features, giving you peace of mind whenever you unleash your pets.
Features: 
Real-time location tracking (location updates every 5 seconds in live tracking mode)
Light and soundtracking
Activity and health monitoring
Removal alert, safety zone alert, and adverse temperature alert
Audio ID tag that uses the latest text-to-speech technology
Pawfit voice for training your pets
Fully waterproof up to 3 meters (IPX8)
Up to 6 days of battery life 
Embedded SIM with coverage in both Europe and North America
Note: Each Pawfit 2 tracker requires a subscription plan; check out our 1-month, 6, 12, and 24 months plans, all available to select upon activation.
---
2. PitPat Dog GPS Tracker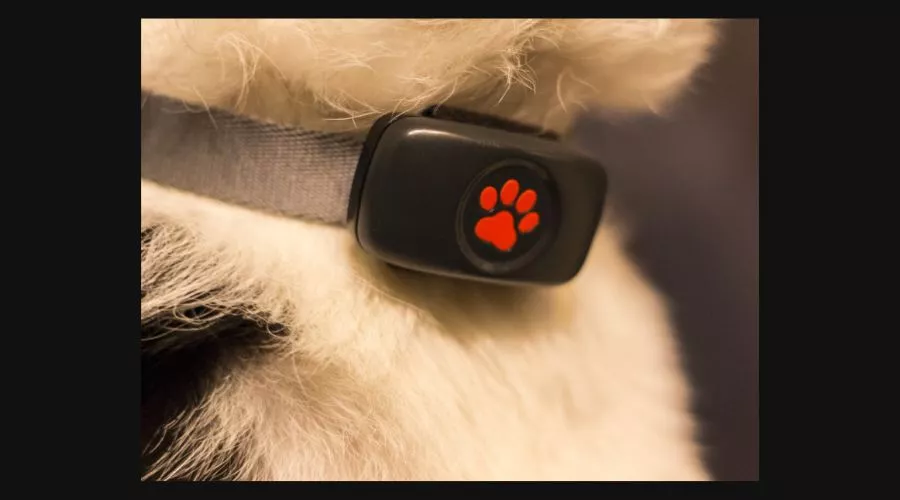 Product Features: 
Genuine full satellite-based tracking: Doesn't rely on short-range Bluetooth or WiFi signals. Precise live location on super-clear street map and aerial view at unlimited range. Innovative "dog finder" guides you straight to your dog even in the dark. 
No costly subscription or hidden fees: Includes free lifetime SIM. Nothing extra to pay to find your dog again and again for as long as you use the tracker.
Market-leading battery life: Keep tracking your dog for longer with less frequent charging. Easy and safe wireless recharging when needed.
Made in the UK for UK dog owners: PitPat brand promise. High-quality, safe, secure, robust, and 100% waterproof. Lightweight and comfortable for your dog. Easy-to-use and powerful app with frequent free updates and new features.
Packed with extra features: Monitors exercise and rest with recommended individual goals for your dog and rewards for hitting them. Gives customized feeding recommendations and manages weight.
---
3. Tractive GPS Tracker For Dogs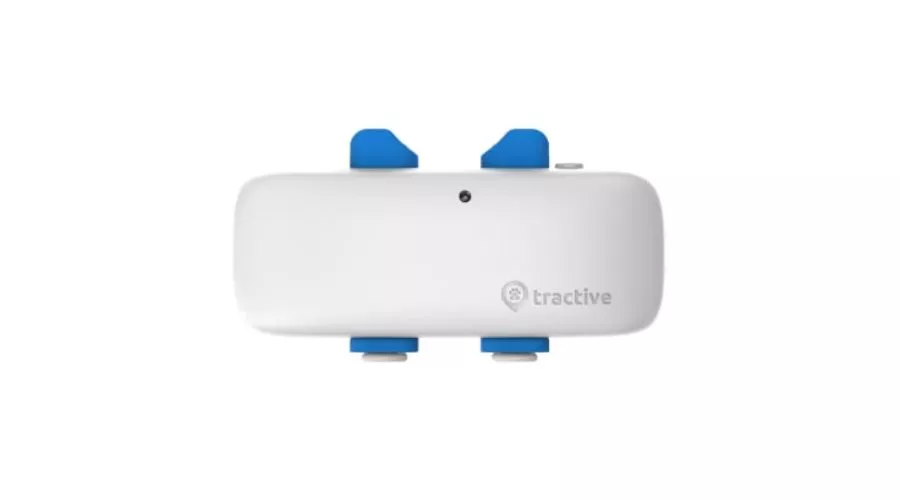 Product Features: 
Subscription: To cover service costs for the tracker's built-in SIM card. From £4.50/month (monthly, 1, 2, or 5-year prepaid plans). Try risk-free with a 30-day money-back guarantee
Live GPS Tracking: Tractive offers live GPS tracking that allows dog parents to get updates every 2-3 seconds.
Feature to Set Safe Zones: Get alerts if your dog wanders too far with Virtual Fences.
Enjoy live GPS tracking with an unlimited range worldwide. Discover your pet's location history.
---
4. PetPace Smart Collar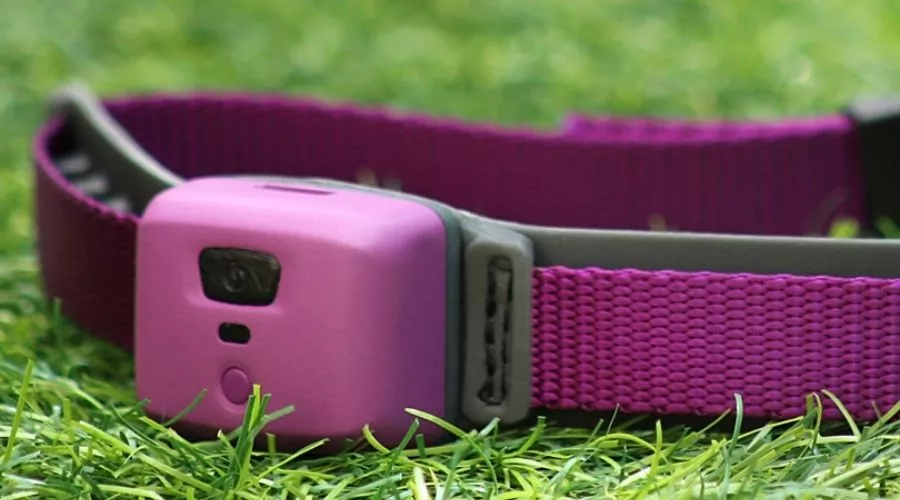 The PetPace Smart Health Monitoring Collar is a non-invasive wireless collar that continuously collects your pet's vital signs and behavior patterns.
Product Features: 
TPetPace's smart integrated Health Monitoring Service continually analyzes the health data collected by your dog's smart collar, alerting you and your vet immediately at the first sign of any trouble
Use the PetPace Smart Collar with your smartphone to track your dog's or cat's general health and receive health notifications and instant checks. 
View your pet's vital indicators and activity levels, then give your veterinarian the details. Perfect for elderly, ill, and vulnerable canines and cats.
---
Conclusion 
Whether you have a well-behaved dog or one that constantly presents a flight risk, currys dog trackers can help you sleep better at night. You can feel safe knowing that you can keep an eye on your dog from your phone while they roam around. We believe we have now addressed all of your concerns regarding canine trackers and their applications. Visit trendingcult for more such details.
FAQ's