Berlin, the capital city of Germany, is a fascinating and dynamic tourist destination. With a rich and complex history. As a top tourist destination in Europe, it's no surprise that Berlin is home to an impressive array of hotels. Whether you're travelling on a budget or seeking the ultimate luxury experience, you're sure to find hotels in Berlin that suit your needs.
If you're looking for hotels in Berlin, you're in luck. With so many options to choose from, you'll be able to find the perfect hotels in Berlin for your trip. Whether you want to stay in the heart of the city or prefer a more secluded location, there's a hotel in Berlin that's right for you.
Trending Cult will take a closer look at some of the best hotels in Berlin. We'll also provide tips on what you can do in Berlin, so you can have the best possible experience during your stay in Berlin. 
What to do in Berlin?
One of the most popular tourist attractions in Berlin is the Brandenburg Gate. This iconic landmark was built in the late 18th century and has become a symbol of the city and the country. Visitors can walk through the gate and explore the surrounding area, which is home to many restaurants, cafes, and shops.
Another must-see attraction is the Berlin Wall. The wall, which divided the city for almost 30 years, has now been turned into an open-air gallery, with artists from around the world painting murals and graffiti on the remaining sections of the wall. 
For those interested in museums, Berlin has an impressive selection to choose from. The Pergamon Museum is one of the most popular, with its vast collection of ancient artefacts and architecture. Berlin is also known for its vibrant nightlife. The city is famous for its techno music scene and hosts some of the best clubs in Europe.
BEST HOTELS IN BERLIN
1. Park Plaza Berlin Kudamm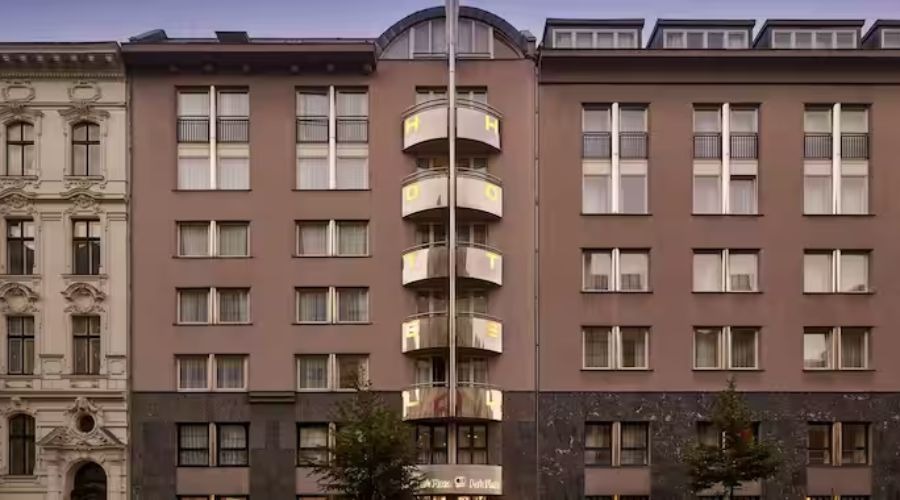 The Park Plaza Berlin Kudamm is an excellent hotel choice for those who love to shop, as it's located just a stone's throw away from Berlin's famous Kurfürstendamm shopping street. This sleek and modern hotel is also well-suited for travelers who want to explore the city's top cultural attractions. With the nearby metro station, guests can easily reach iconic landmarks like the Brandenburg Gate and Checkpoint Charlie in just 20 minutes.
Start your day with a delicious breakfast buffet at the hotel's restaurant, which features both hot and cold options, and a beautiful garden terrace. In the evening, enjoy a drink at the lounge bar, which boasts a futuristic and chic design.
Despite its simple facilities, the Park Plaza Berlin Kudamm provides everything you need for a comfortable and enjoyable stay in Berlin. With its convenient location, stylish design, and excellent amenities, this hotel is an excellent choice for any traveller visiting the German capital.
---
2. Best Western Hotel City Ost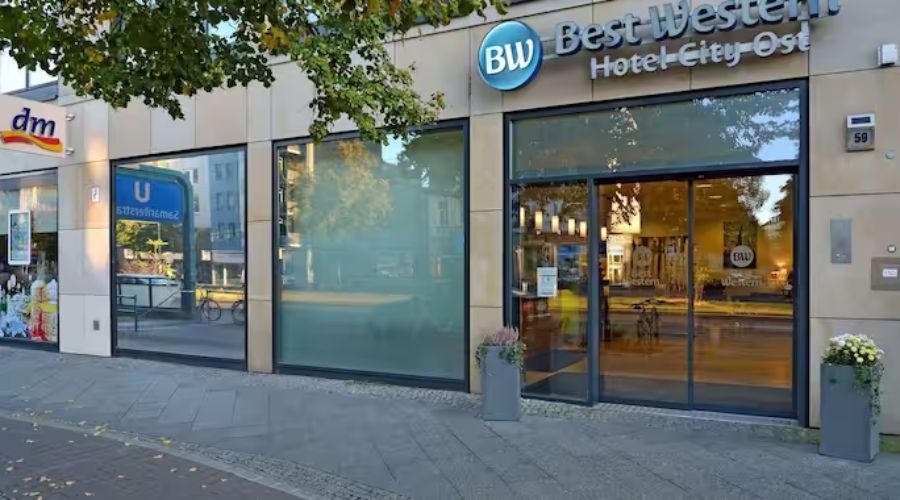 One of the most comfortable hotels in Berlin, City Ost is situated in a bustling neighbourhood packed with shops and restaurants. With the subway station just a two-minute walk away and bike hire offered on-site, guests have easy access to all the top attractions in the city.
The hotel's buffet breakfast provides a great start to the day, offering an all-you-can-eat selection of pastries, fruits, cold meats, and juices. For a quick drink in the afternoon, the lobby bar is a convenient option.
The Best Western Hotel City Ost ensures that guests have everything they need for a comfortable stay. With its excellent location, easy access to public transportation, and essential amenities like bike hire, this hotel is perfect for those who want to explore the city and enjoy a hassle-free stay in Berlin.
---
3. Art'otel Berlin Kudamm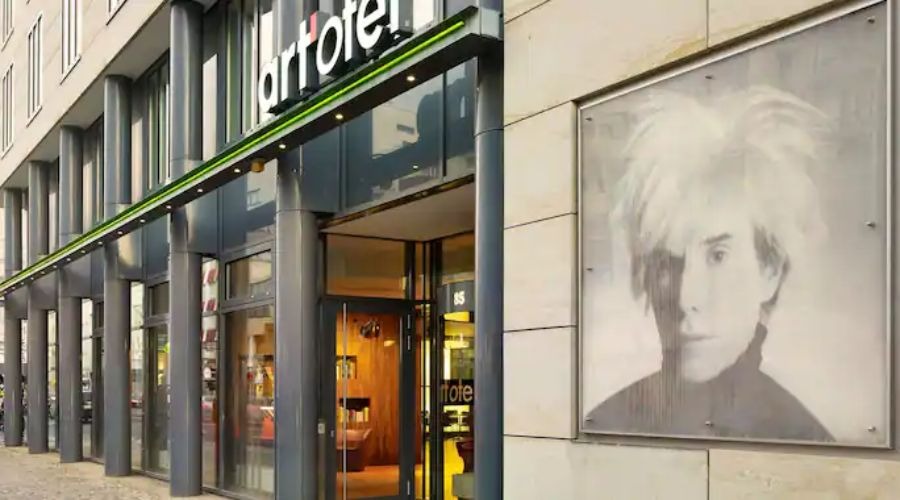 Located just behind one of Berlin's premier shopping streets, the Art'otel Berlin Kudamm is a swanky hotel that's perfect for a retail therapy session. This art-inspired hotel is an art lover's dream, with pop art adorned throughout the property, including Andy Warhol works in every room. The Kurfurstendamm, with its big-name brands and designer boutiques, is less than five minutes away on foot.
After a day of shopping or sightseeing, guests can unwind with cocktails and light bites in the art-inspired bar or indulge in the breakfast buffet before starting a new day. For those looking to relax, the spa area features a sauna, while the gym is perfect for guests wanting to workout. With a buffet breakfast room, a lounge bar, a spa area, and a gym, this hotel provides everything guests need for a comfortable and enjoyable stay.
---
4. Hotel Bleibtreu Berlin by Golden Tulip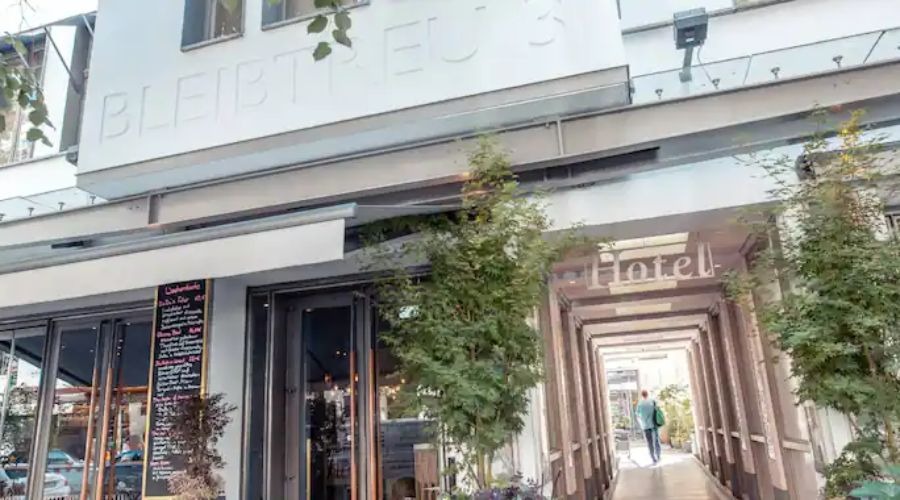 Nestled in Berlin's Charlottenburg district, the Hotel Bleibtreu Berlin by Golden Tulip is the perfect place to start and end a day of sightseeing. The district is known for its museums and luxurious boutiques, some of which are just a 15-minute walk from the hotel. Additionally, a couple of metro stations can be reached within a 10-minute walk, providing easy access to the rest of Berlin's sightseeing hotspots.
This hotel follows the philosophy of "less is more" when it comes to facilities. The breakfast restaurant and al fresco courtyard are perfect spots to fuel up for the day with a continental breakfast, including pastries, fruit, and cold-cut meats. The gym features a few cardio and strength-training machines for those who want to stay fit during their stay.
---
Conclusion
Berlin offers an abundance of options when it comes to accommodations, but these hotels in Berlin stand out as some of the best. From the prime shopping location of the Park Plaza Berlin Kudamm to the art-inspired Art'otel Berlin Kudamm, to the convenient and cozy Hotel Bleibtreu Berlin by Golden Tulip, TUI has has something unique to offer. So why wait? Book your stay in one of these fantastic hotels in Berlin today and experience all that this incredible city has to offer. for more details visit: trendingcult
FAQ's