Flower pots make your home decor look accomplished. Lower pots may be a wonderful addition to any home's decor because they bring colour and liveliness to any space. You can hang them from ceilings or on walls or place them on shelves, tables, or any other flat surface. Plants of all sizes, from huge ferns or flowering plants to succulents and cacti, can be displayed in flower pots. People buy flower pots for a variety of reasons, such as enhancing the aesthetic appeal of a space and fostering a tranquil and pleasant atmosphere. Even if you are in an urban area, flower pots give you a sense of nature and the outdoors.
Find the best flower pots on Sinsay
Here are the top 5 flower pots on Sinsay that can beautify and streamline your house. The top 5 planters available are:
Plant Pot

Plant Pot | Trendingcult
The Plant Pot is a flowerpot embedded in black and white colours. It is purely made of ceramic. The pot is 15 cm by 16 cm. Your yard gets a sophisticated touch from it. It gives off a wonderful glow when used in interior design. It takes up a tiny space in your house or your garden. It is challenging, adaptable, and durable enough to handle everything from a growing flower to an ageing Ficus because it is built of ceramic.
---
    2. Standing Plant Pots
Three plant pots make up the Standing Plant Pots collection. Three colours are available – white, black, and light green. The pots are 11 x 10 cm. consist mostly of iron (95%) and polyresin (5%). The flower pots will be sent with a tray containing them and measure 11 cm by 40 cm. Depending on your tastes, you can organise this collection of Standing Plant Pots in various ways. It is intended to be extremely durable. It just takes simple steps to maintain the pots. A variety of colours are available. Your garden looks basic and adorable as a result. It gives your home and garden a timeless feel.
---
   3. Flower Pot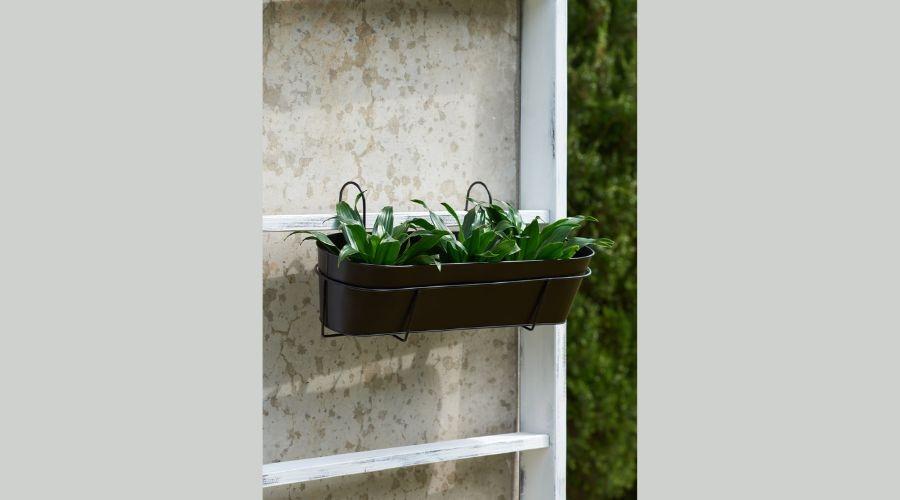 The Flower Pot is a classic flower pot that adds beauty to your garden. A traditional flower pot that enhances the attractiveness of your garden is the flower pot. Its impressive measurements are 51 cm x 15 cm x 19,5 cm, and include a hanging feature. It can be hung on walls in your home or garden. It fills your house with positive energy. It is 95 percent iron and 5 per cent polyresin. Grey, black, and beige are the three colours that are offered.
---
   4. Hanging Planter
The Hanging planter is ideal for your balcony and veranda areas. It can be hung in a variety of places throughout your house. This adds a timeless element to your outdoor areas. It can be bought in two colours: black as well as white. 15% JUTE and 85% SEAGRASS make up its makeup. This hanging planter measures 22.5 cm by 18 cm. This is the ideal accessory for your swing or your reading chair. It creates a serene atmosphere in your home.
---
   5. Plant pot with stand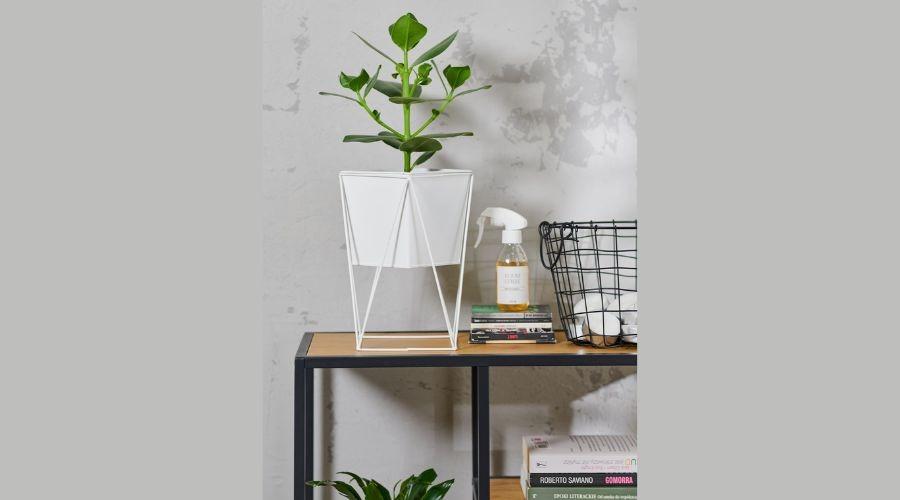 This stylish Plant Pot with Stand is perfect if you want to add a little sophistication to your home's decor and give it the best appearance. It is available in black and white. It is entirely made of iron. The pot is 15 cm by 15 cm by 26.5 cm. It matches tables in homes and offices wonderfully. It can be combined with some elegant stones to give its appearance more charm. 
---
Conclusion
Flower pots are made of various materials and come in different sizes depending on the type and size of the plant you want to grow. They can be found in various colours, from natural to brightly clay-coloured glazed ceramic pots. When choosing a flower pot, consider the size, location, and style of the home or garden. Additionally, make sure the pot is large enough for the plant to grow and that it is made of a material that will suit the plant's needs. Lastly, choose a pleasing pot that enhances the beauty of your plant and your home. Sinsay is a great place to buy flowerpots and garden equipment. Surf in Sinsay for the greatest planting pots and garden flower pots. It features a large selection of flowerpots and planting pots. Stay connected to Trending Cult for more intriguing content like this.
FAQ's