Every man needs a pair of jeans in his wardrobe, but it can be challenging to pick the appropriate pair. From the well-known fashion brand Sinsay, men may choose from various stylish and comfy jeans. For any event, whether a laid-back weekend or a night out with friends, Sinsay has a range of styles and washes available. Additionally, their pants are reasonably priced, making it simple for guys to alter their wardrobes without spending a fortune. Here, we've a list of the top 5 pairs of Sinsay jeans for men that will satisfy your needs for both fashion and comfort.
Top 5 jeans for men by Sinsay:
1. Slim Fit Jeans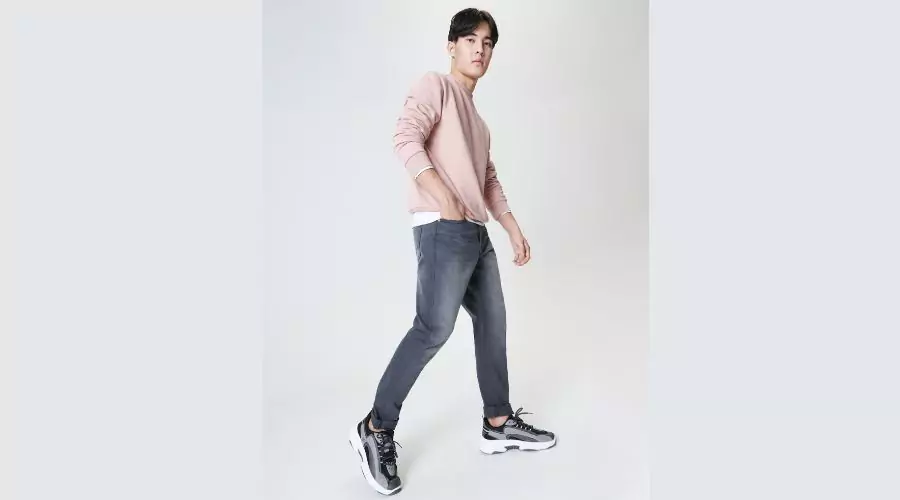 Men who favour a contemporary, stylish look might want to think about Sinsay's slim-fit jeans. These sturdy jeans for men fit perfectly and have excellent fabric construction. The jeans' wide spectrum of blue tones make them adaptable and simple to match with any outfit. They are perfect for everyday wear because they can be dressed depending on the situation. They are also built of a strong material that ensures their durability even under heavy use.
---
2.  Regular Fit Jeans
The Regular Fit Sinsay jeans are an excellent option for those looking for a traditional look. These straight-leg jeans for men are available in shades of blue and black, and their relaxed fit makes them comfortable. These jeans are a flexible addition to any wardrobe because they are simple to dress up or down. Pair them with dress shoes and a blazer for a business casual look, or wear them with sneakers for a casual outfit. There are many options to pair these versatile jeans.
---
3. Grey Jogger Jeans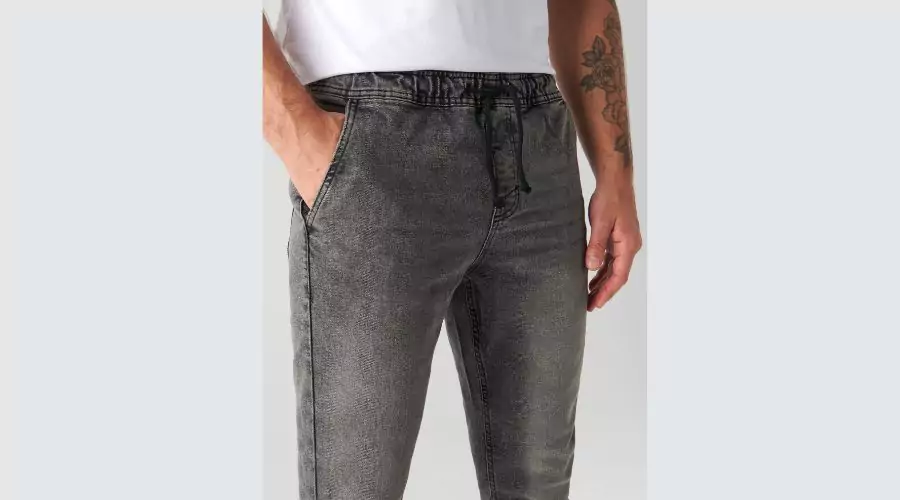 Men's Grey Sinsay Jogger Jeans are a stylish and useful option. The summer is a great time to wear grey jeans. These premium denim, slim-fitting jeans for men are easy to pair with any outfit. Any appearance gains refinement from the use of the hue grey. The jeans are perfect for daily wear because they also contain a soft stretch fabric that is comfortable to move in. The slim fit style is extremely fashionable and flattering on all body shapes.
---
4.  Skinny Fit Jeans 
Men's Sinsay Skinny-fit jeans are perfect for folks who want to seem contemporary and form-fitting. These comfy, flexible denim pants are available in various colours, including blue and black. These jeans are ideal for a casual day trip with friends or a night out. The high-quality fabric guarantees durability, and the elastic material offers a flattering fit for all body types. For a versatile style, wear them with a basic t-shirt or dress them up with a blouse and heels.
---
5.  Jeans Trousers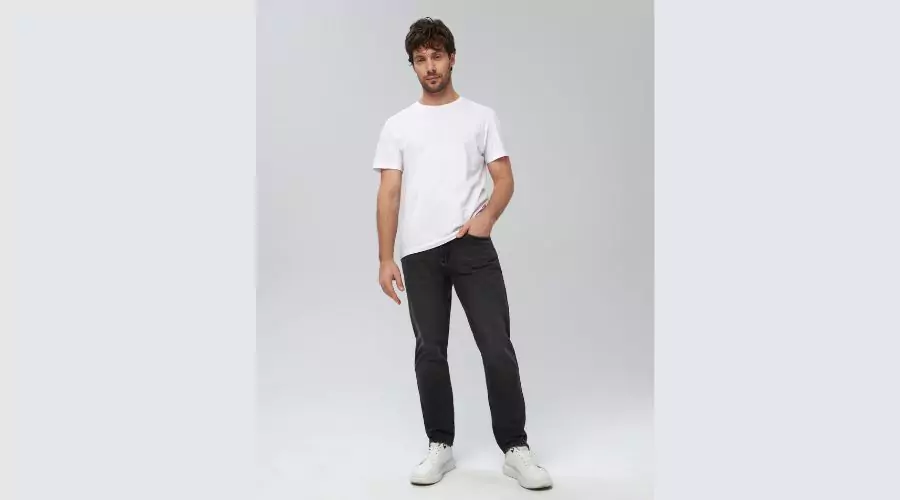 The Sinsay men's Jeans Trousers are a fashionable and hip option this season. The frayed style of these black and blue jeans offers each outfit a distinctive edge. These jeans for men are ideal for a laid-back evening with friends or a regular stroll. They are a terrific investment for any wardrobe because of the high-quality denim material, which guarantees they will last for many years. For a versatile style, wear them with a basic t-shirt or dress them up with a blouse and heels.
Sinsay offers many different styles of jeans in addition to the top 5 in this article, including bootcut, tapered, and cropped jeans. Additionally, you may get jeans with various design elements, like patches or embroidery, and washes ranging from light to dark.
---
Benefits of buying it from Sinsay
The superior denim in Sinsay's men's jeans is durable and comfortable. As a result, you won't have to worry about your favourite pair of jeans losing their form or being worn out for a long time.
Take advantage of Sinsay's customer assistance if you're undecided about which pair of jeans to get. They have a helpful and educated staff of professionals available to help you choose the ideal jeans for your personal style and body type.
You can refine your search on Sinsay's website by size, colour, and fit, in addition to its user-friendly interface, which makes it simple to find the precise pair of jeans for men you're looking for.
Sinsay can therefore meet all your needs, whether you're looking for white jeans for men, straight legged jeans for men, or any other type. You may be confident that you're getting an excellent product at a reasonable price thanks to their dedication to quality and customer service.
Styling tips for men's jeans
It's crucial to select the proper fit and colour for your body type and sense of style when it comes to styling jeans. Men's jeans from Sinsay come in various fits and colours, making it simple to pick the ideal pair for you. Whether you like a slim or relaxed fit, dark or light wash, Sinsay has something for everyone. Don't hesitate to try out several looks to locate the ideal pair of jeans that make you feel confident and at ease.
Conclusion
The top 5 jeans in this article, offered by Sinsay and stylish and functional for guys, are perfect in every circumstance. If you desire a traditional, loose fit or a modern, stylish look, Sinsay has a pair of jeans that will meet your needs.
In Summary, Sinsay is the only place to go if you're looking for new jeans. Every body shape and stylistic preference can find something in their selection of men's jeans, which also maintains a high level of comfort and quality. So update your wardrobe with a pair of fashionable and cosy jeans today. Read more on Sinsay and the official website of Trending Cult!
FAQ's