This oh-so-amazing iPhone 13 pro max has various features and can easily compel you into buying it. The camera quality, the processor, the display, and everything else can draw you towards getting one for yourself. This particular model of iPhone was announced on September 14, 2021, and released on September 24, 2021. Whenever you buy a new phone, you always ensure that they are all up-to-date and that what you are buying is the latest version. This is why you should look out for the best iPhone 13 pro max deals while buying one. If you are the kind of person who looks for durability or longevity and the latest features in their gadget, go for it.  
Reasons you should get the best iPhone 13 Pro Max Deals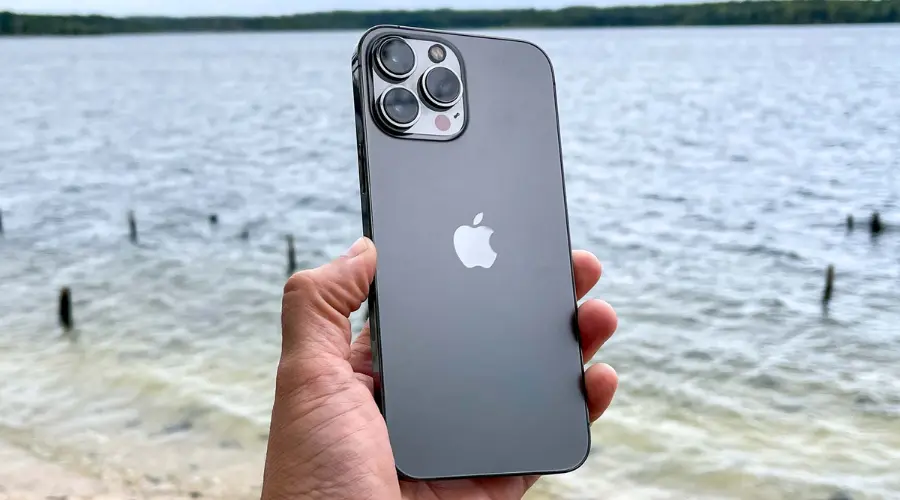 There are various reasons like style, camera quality, display, features, processing, and many more which draws you towards buying it. It uses surgical-grade stainless steel as a long-lasting and durable material. 
A few of the great features of this device are mentioned below –
Display
The display might be one of the most important reasons to search for the best deals on iPhone 13 pro max. This device has a stunning visual display of 6.7 inches (OLED display). It has ceramic shield glass for screen protection. It has a display resolution of 2778 x 1284. iPhone describes this display as a 'Super Retina XDR display with ProMotion', which is a higher quality of colours, contrast, intensity, and brightness on your device. The XDR stands for 'Extreme Dynamic Range' giving you a better resolution and clarity. With a 120Hz display, streaming your favourite shows or working from home is convenient. 
Camera
iPhones are famous for their top-tier camera quality. Best iPhone 13 pro max deals are searched specifically due to their camera quality. It has a 12-megapixel sensor for the front camera and a triple camera system for the rear. The camera quality and features are way higher than its predecessors. This model has added a new Telephoto lens in it, which was not available in the previous model. This camera is capable of focusing at even 2 cm. So, capture the smallest of objects with the utmost clarity. Get the best night-mode portraits with its LiDAR scanner. Get sharper clicks with iPhone 13 pro max. If you love photography, you should look for iPhone 13 pro max best deals.
Storage
The pictures you have clicked with this amazing camera on this device need ample space to be stored. The internal storage of iPhone 13 pro max is to be chosen from 128 GB, 256 GB, 512 GB, and 1 TB, all with 6G RAM. This is more than enough to store all your essentials in one place. If you have a lot of important documents and files, try looking for the best iPhone 13 pro max deals and get yourself one within your budget. 
Battery
iPhone 13 pro max has a 4352 mAh battery and around 25 hours of battery life which is relatively higher than previous models. This device includes around hours of video streaming, or 19 hours of web browsing, and 10 and half hours of 3D gaming without any need for additional charging. It supports wireless charging as well. Due to heavy usage, battery drainage is one of the major issues for people. Solve this issue by getting the best iPhone 13 pro max deals today. This model of iPhone is also described as a 'battery beast' by some. 
Sensors
Sensors are one of the most attractive features of an iPhone. They play a major role in your privacy and security. All these features are so unique that they might drive you to search for the best iPhone pro max deals. The sensors in this device are –
3D face recognition feature – This feature ensures that only you can unlock your device and access certain features when unlocked with your face.

Magnetometer –

Use the compass

and show directions efficiently. 

Gyroscope – This feature permits certain types of movements in the phone which perform a specific action. For example, if you shake your phone, it automatically locks itself.

Ambient Light Sensors – This sensor adjusts the display brightness of your phone according to the light around you. If you are in bright sunlight, it automatically increases the display, and if you are scrolling through your phone in your blanket, it decreases.

Barometer- A barometer detects

environmental or atmospheric pressure

. It is used in GPS, health apps, and fitness bands. 

Proximity Sensor – This sensor senses how close the human skin is to the phone screen. When you receive a call and put it near your ear, the proximity sensor activates and turns off the display. It prevents any accidental clicks due to your skin.
All these features are enough for someone to look for the best iPhone 13 pro max deals.
Conclusion 
Get the best iPhone 13 pro max deals UK by Tesco Mobiles. All the features mentioned above and much more are worth every dime spent by you. Other than these features, this device also offers great connectivity, new and efficient CPU performance, a fast neural engine allowing you to perform and process several activities, and many more features. It also comes in various stunning colours like Sierra Blue, Gold, Graphite, and Silver. Get the best iPhone 13 pro max deals, get one for yourself, and enjoy all these features to the fullest. Trending Cult keeps you updated on more tech-related information, so make sure to check the website out. 
FAQ's