Planning a holiday to Aruba is an exciting endeavour. The Caribbean island is known for its stunning beaches, crystal-clear waters, vibrant culture, and warm hospitality. When it comes to organizing a trip to Aruba, choosing the right travel provider is crucial to ensure a memorable and hassle-free experience. loveholidays stands out as an exceptional option for those seeking holidays to Aruba.
Places to Go During Holidays to Aruba with loveholidays
1. Palm Beach: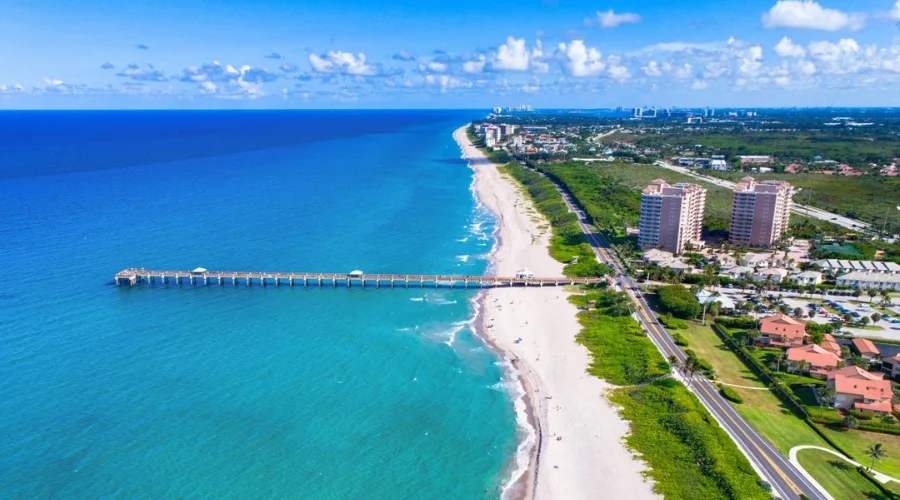 Palm Beach is a must-visit destination for those seeking a tropical paradise. Known for its crystal-clear turquoise waters and powdery white sands, this idyllic beach offers a range of water sports and recreational activities. With loveholidays, travellers can find accommodations along the beachfront, allowing them to wake up to breathtaking views of the Caribbean Sea. Palm Beach is also renowned for its lively atmosphere, with numerous bars, restaurants, and casinos where visitors can indulge in entertainment and nightlife.
---
2. Arikok National Park:
For nature enthusiasts, Arikok National Park is a treasure trove waiting to be explored. loveholidays offers guided tours to this vast park, which covers nearly 20% of the island. Within its boundaries, visitors can marvel at diverse landscapes, including rugged cliffs, dramatic rock formations, and serene desert-like areas. The park is also home to exotic wildlife and plant species, offering an opportunity for nature lovers to observe unique flora and fauna up close.
---
3. Oranjestad: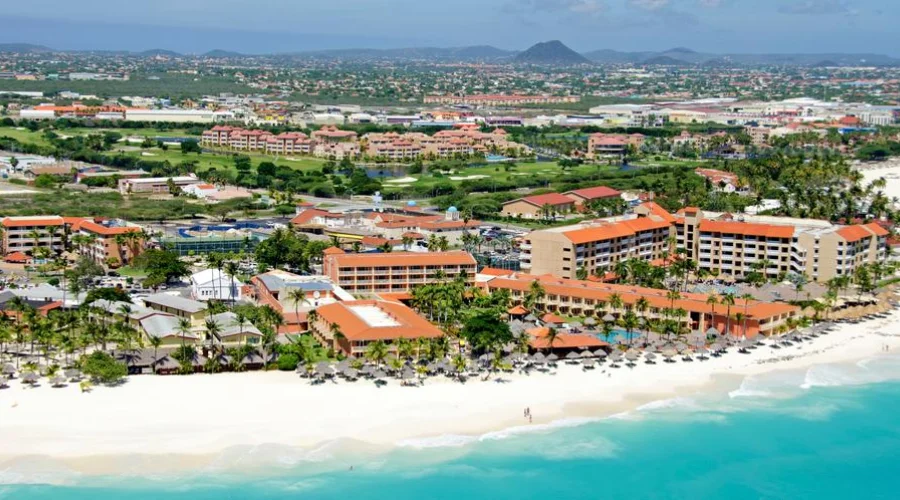 No trip to Aruba holidays is complete without a visit to its vibrant capital, Oranjestad. loveholidays provides city tours that allow travellers to immerse themselves in the island's rich culture and history. The city boasts colourful Dutch colonial architecture, with picturesque streets lined with boutique shops, art galleries, and local markets. Visitors can explore historical landmarks like Fort Zoutman and the Archaeological Museum of Aruba, gaining insight into the island's past. Additionally, Oranjestad offers excellent dining options where tourists can savour authentic Aruban cuisine.
---
4. Natural Pool:
loveholidays offers excursions to the Natural Pool, a hidden gem located within Arikok National Park. This natural wonder, also known as "Conchi," is a tranquil pool formed by volcanic rock formations. Surrounded by dramatic cliffs and crashing waves, the Natural Pool provides a secluded oasis where visitors can swim, snorkel, and marvel at the untouched beauty of Aruba. Accessible only by off-road vehicles, reaching the Natural Pool with loveholidays ensures a thrilling and adventurous journey.
---
5. Eagle Beach: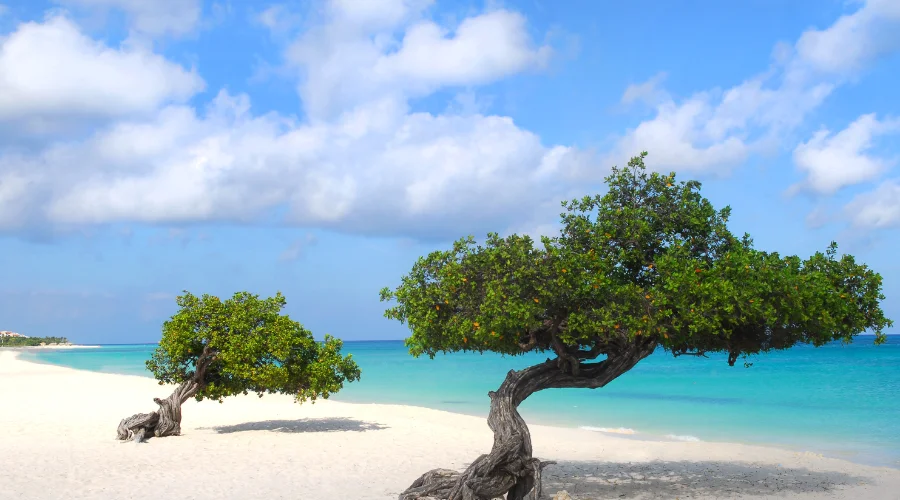 Eagle Beach, consistently ranked as one of the world's best beaches, is another breathtaking location to explore during holidays in Aruba. With loveholidays, travellers can find accommodations near this pristine stretch of sand, enabling them to witness unforgettable sunsets and enjoy peaceful walks along the shore. Eagle Beach is famous for its iconic divi-divi trees, which create a picturesque backdrop for photography enthusiasts. The calm waters and soft sands make it an ideal spot for sunbathing, swimming, or simply unwinding under the shade of a palm tree.
---
Reasons to choose loveholidays for Holidays to Aruba
Extensive Range of Accommodation Options:
loveholidays offers an extensive selection of accommodation options in Aruba, catering to different preferences and budgets. Whether you are looking for a luxurious resort, a cosy boutique hotel, or a family-friendly apartment, loveholidays has you covered. Their diverse range of options ensures that you can find the perfect place to stay, tailored to your specific requirements, making your holiday to Aruba a truly personalized experience.
Competitive Prices and Value for Money:
When planning holidays to Aruba, one of the key considerations is the cost. loveholidays offers competitive prices and excellent value for money. With their strong relationships with hotels and airlines, they can secure discounted rates and exclusive deals, passing the savings on to their customers. This means you can enjoy a fantastic holiday experience in Aruba without breaking the bank. loveholidays' transparent pricing policy ensures that there are no hidden costs or surprises, allowing you to budget effectively.
Expert Guidance and Support:
Planning a holiday can be overwhelming, especially when you are unfamiliar with the destination. loveholidays provides expert guidance and support throughout the booking process and beyond. Their team of knowledgeable travel advisors is available to answer any questions and offer advice, ensuring that you have all the information you need to make informed decisions. Their customer-centric approach ensures that your holidays to Aruba are tailored to your preferences, interests, and requirements.
Convenient and User-Friendly Online Platform:
loveholidays has a user-friendly online platform that simplifies the holiday booking process. Their website provides a wealth of information about Aruba, including detailed descriptions of accommodations, local attractions, and activities. You can easily compare different options, read customer reviews, and make secure online bookings. The intuitive interface and comprehensive search filters allow you to refine your choices based on criteria such as location, amenities, and price range, making it effortless to find the ideal accommodation for your holidays to Aruba.
Protection and Peace of Mind:
Booking holidays with loveholidays gives you peace of mind and protection. They are a reputable travel company that adheres to industry standards and regulations. loveholidays is ABTA (Association of British Travel Agents) and ATOL (Air Travel Organiser's Licence) protected, which means that your holiday is financially secured, and you are covered in the unlikely event of any unforeseen circumstances. This level of protection ensures that you can relax and enjoy your holidays in Aruba, knowing that you are in safe hands.
Conclusion
loveholidays is an exceptional choice for planning holidays to Aruba. Their extensive range of accommodation options, competitive prices, expert guidance, user-friendly online platform, protection, and customization options make them a trusted and reliable travel provider. For more information, visit Trending cult.
FAQs