When it comes to resting in a personal space, we all need that from time to time. Then why not our dogs? After a long day of play and tiring activities, our furry friends deserve a break and an exclusive place to chill. Tiendanimal is an online pet store from Spain that features a wide range of accessories for different pets. If you are looking for comfortable, cozy, and high-quality dog beds, then this is the place to start looking! Keep reading to find out more.
List of best dog beds on Tiendanimal!
1. Ombala, Orthopedic Dog Bed (Gray)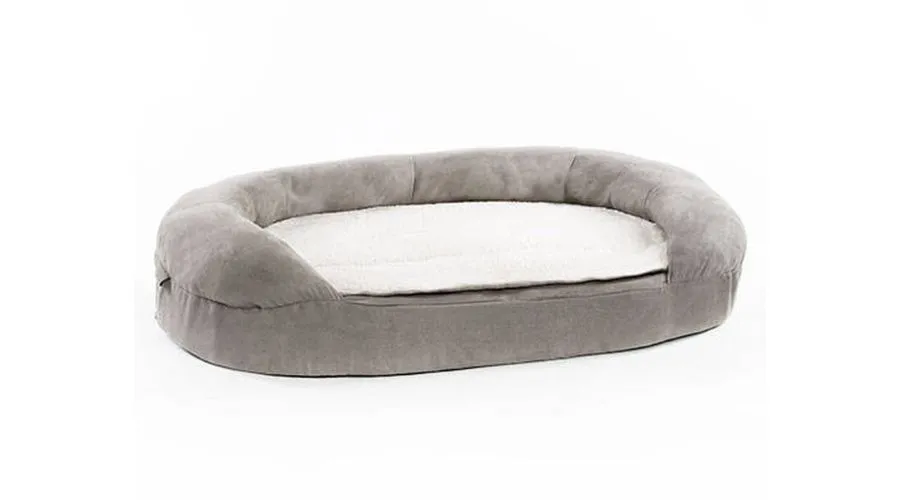 This oval bed has memory foam embedded for maximum comfort. If your dog has a joint or spine problem, then this bed is the right option for you! It is available in three different sizes, so you can choose the most cozy and ideal size for your pet. The mattress has polyurethane foam, which evenly distributes the body's pressure when the pet is lying on it. The bottom lining is a blend of cotton and polyester.
The bed comes with a faux lamb fur blanket to help keep your pet warm and comfortable, especially during nap time! The non-slip inner material ensures that it is easy for your dog to get up and settle on the bed.
---
2. Outech, Foldable Raised Bed For Dogs
This folding table is portable, handy, and super functional! A great option for the hot summer days when your pet needs optimal ventilation and space. It is lined with waterproof fabric and made of durable, lightweight iron. The raised structure keeps the pet off the ground so that it is away from floor dirt and other insects. It is suitable for all breeds and ages. On top of that, it is easy to wash and maintain.
You can carry it outdoors, take it with you on trips, and store it easily. The bed is foldable, so it won't get in your way! After you're done using it, simply fold it and keep it in a safe corner till next time.
---
3. Ombala Lauren Dog Bed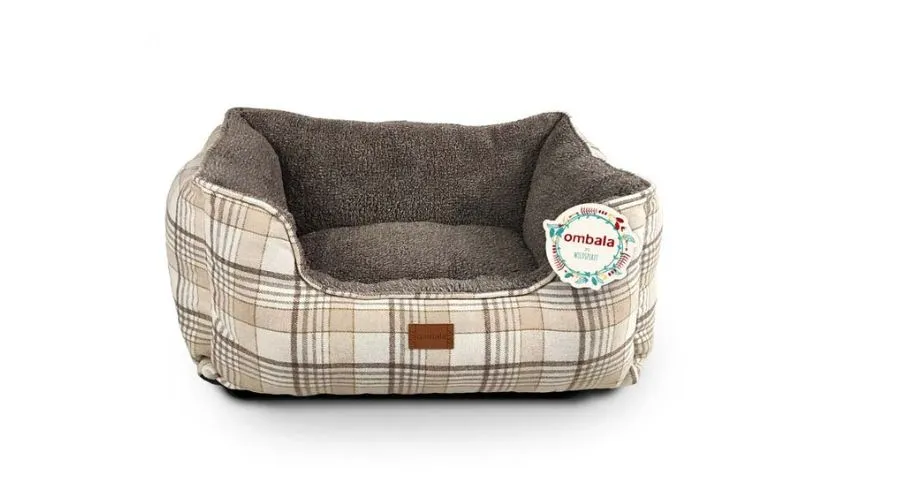 This stylish polyester bed is durable and super comfy. The bed is created with a blend of polyester and plush, which gives it a fine and soft texture. The large edges ensure that your pet can easily rest its head, arms, or legs. The brown shade with checkered patterns gives it a stunning finish, making it the perfect accessory to bring home. There are three different sizes available; you can choose the one that best suits your dog's size and space needs.
---
4. Fluffy Donut-Shaped Dog Bed
This unique shaped bed is ideal for large and small dogs. It has raised edges and a donut shape, which provide your dog with various resting angles and positions. Create a cozy place for your pet to come back to after mealtime or a fun play session! Made of plush material, the bed is cozy and ideal for resting muscles and joints.  It will adapt to the pet's body and evenly distribute its weight. The bed has a fixed central cushion. Plus It is easy to clean. All you have to do is machine wash the item.
The stunning finish of the bed makes it an ideal decor item and makes it super eye-catching! Before purchasing, it is advisable to ensure that there is a margin of 5 cm wrt the length of the animal. Measure your dog and compare the sizes with the bed's.
---
5. Tk-Pet, Large Dog Bed (Red)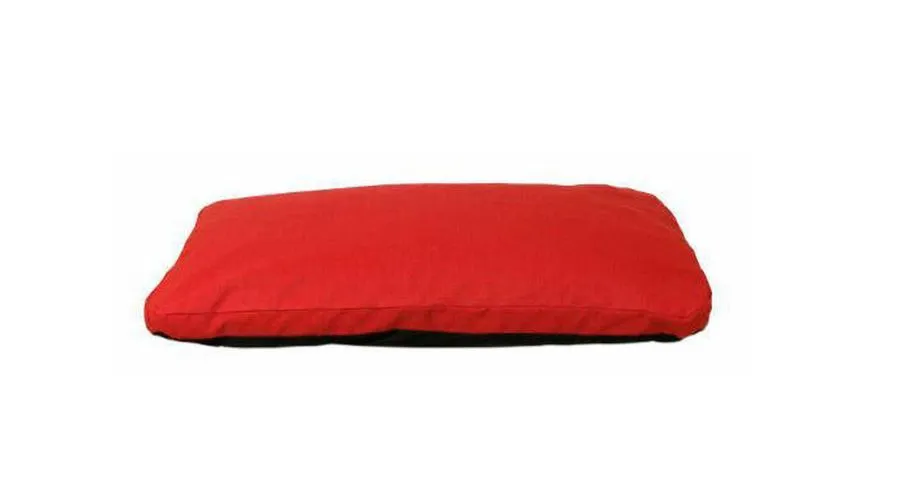 For the large dogs who want their own exclusive space! Made of canvas, which is a durable fabric, this bed is comfortable and portable! You can place it anywhere as per your dog's resting needs. It will ensure that your pet has a private space to chill after a long day of treats and fun games! Using the side zipper, you can remove the padding and change it if you wish. And, it is easy to clean and maintain.
Moreover, the vibrant red shade makes it stand out and is a great accessory for bedrooms or living rooms. If your pet wants to join the family during movie night, then just place the bed in the desired location, and your pet will be a part of the happy moment!
---
Conclusion
Making a safe space for your dog to relax is essential! Whether it's a kennel or dog bed, your pet deserves some peace and quiet! And Tiendanimal is an excellent platform to find a wide array of dog beds of different colors, shapes, sizes, and more. Find the perfect resting place for your pet on Tiendanimal at reasonable prices. For more information, visit Trending Cult.
FAQs