Discover the best hotels in Amsterdam through the travel company Secret Escapes. As experienced providers of unique and luxurious travel experiences, they can aid you in discovering several hidden treasures that perfectly reflect the lively essence of this bustling city.  There are a variety of luxury as well as cheap hotels in Amsterdam, for all travellers. Each hand-selected hotel offers an exceptional stay, from quaint canal-side getaways that whisper the secrets of Dutch history to modern havens tucked away in creative neighbourhoods. Discover Amsterdam's essence while basking in unrivalled comfort and taking in a unique charm that only Secret Escapes can reveal. Consider Amsterdam for your next travel adventure, where you can find unmatched beauty and create unforgettable memories.
Best Hotels in Amsterdam across all price ranges available on Secret Escapes: 
1. Radisson Hotel and Suites Amsterdam South, Amsterdam, Niederlande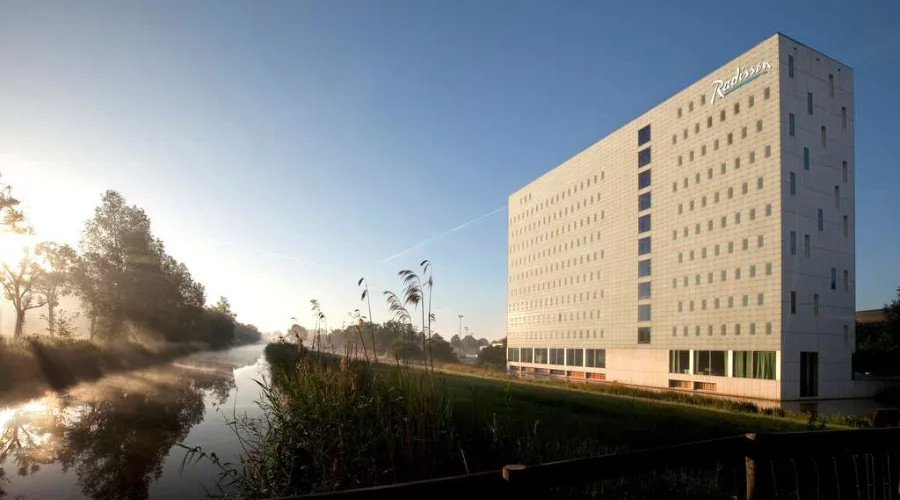 The Radisson Hotel and Suites Amsterdam South, located in Amsterdam, Netherlands, provides a variety of comforts for a relaxing stay. Visitors can enjoy delicious dining experiences due to the hotel's on-site restaurant and bar. A grocery store is available for added convenience, and a fitness centre is available for health-conscious people. This is one of the best hotels in Amsterdam that offers self-service laundry rooms, bike rentals for an additional fee, and private parking for visitors looking for practical amenities. With the presence of WiFi, staying connected is simple. The hotel's accessible location, 15 kilometres (or 40 minutes) by public transit from Amsterdam Airport Schiphol, makes travel easy. A well-connected option for travellers, Amsterdam Central Station can also be reached in the same amount of time.
---
2. Leonardo Hotel Amsterdam Rembrandtpark, Amsterdam, Niederlande
One of the best hotels in Amsterdam is the Leonardo Hotel Amsterdam Rembrandtpark, which has a full selection of amenities for a pleasurable stay. The on-site restaurant, bar, and cafe offer a variety of gastronomic experiences while providing seamless connectivity via WiFi. The hotel's garden and rooftop terrace offer lovely places to unwind, and the sauna and fitness centre promote rest and well-being. Convenience is guaranteed throughout your stay thanks to the availability of concierge services, luggage storage, and a 24-hour reception. Air conditioning, a lift for easy access, and parking facilities are examples of contemporary luxuries (see "Offer Details" for more information). Especially noteworthy is that the hotel upholds a pet-free environment, making it a haven for travellers looking for cozy vacations without their pets.
---
3. JL No76, Amsterdam, North Holland, The Netherlands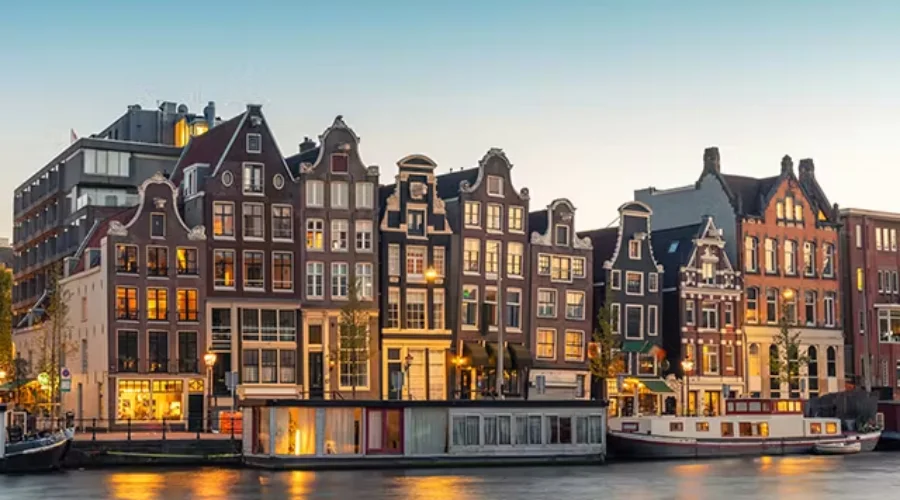 Hotel JL No76, which is in the centre of Amsterdam, North Holland, Netherlands, provides a pleasant and comfortable lodging option. The venue has a welcoming bar where visitors can unwind and mingle. A tranquil garden in the inner courtyard offers a tranquil hideaway, adding to its attractiveness. This is one of the best hotels in Amsterdam, where bike rental services are available for a fee for anyone wishing to tour the city. A WLAN connection makes staying connected simple. Parking facilities are also convenient. It's crucial to understand that pets are not allowed, guaranteeing a relaxing atmosphere for all visitors.
---
4. Hotel Mercier, Amsterdam, North Holland, The Netherlands
A lovely stay is provided at one of the tourists' favourite hotels in Amsterdam, The Hotel Mercier, which also offers several services. With a restaurant and bar on-site, visitors may enjoy scrumptious dining experiences and unwind with their preferred beverages. With WLAN connections available throughout the building, stay constantly connected. To accommodate visitors arriving by automobile, the hotel also offers parking facilities (details are accessible in "More Information"). Everyone will have a comfortable stay in a pet-free setting. The trip takes about 25 minutes by taxi or 35 minutes by public transport from the conveniently located location, which is 17 kilometers from Amsterdam Airport.
---
5. Moxy Amsterdam Houthavens, Amsterdam, Netherlands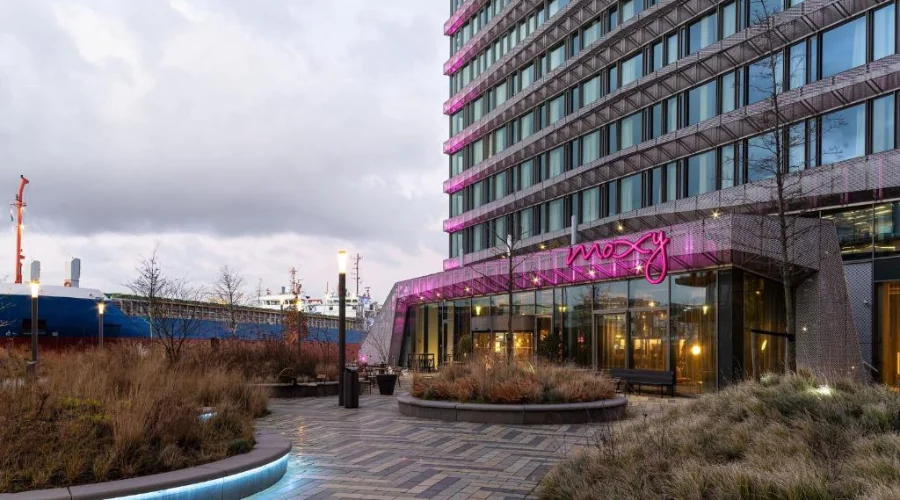 With a variety of amenities, the Moxy Amsterdam Houthavens stands out as one of the finest hotels in Amsterdam. In addition to having the option of sitting on the terrace, guests can eat at the on-site restaurant and chill at the bar. For the utmost relaxation and well-being, the hotel offers a pool, sauna, and fitness center. The convenience of a 24-hour reception and luggage storage is guaranteed. Along with the comfort of an elevator, accessible amenities in the restrooms include a low washbasin and an emergency cord. Pets are also welcome with requests and payment of any related costs. Having WiFi access makes it simple to stay connected. The hotel's convenient accessibility for visitors is ensured by its position, which is around 20 kilometers from Amsterdam Airport Schiphol.
---
Conclusion
The carefully curated selection of hotels in Amsterdam by Secret Escapes promises a pleasant stay where travelers can immerse themselves in the city's richness. Every visit becomes a special and individualised experience due to the variety of hotels available to suit different tastes and budgets, from lovely canal-side getaways to modern havens tucked away in artistic neighbourhoods. These hotels in Amsterdam offer a doorway to discovering the heart and soul of the city, whether it's taking in the alluring view from a rooftop terrace, indulging in culinary pleasures at on-site eateries, or just relaxing in opulent suites. For more information on the best hotels in Amsterdam, visit Trendingcult. 
FAQs