Launched in 2007, Jacamo is a popular men's fashion brand that offers trendy and high-quality clothes in one place. One thing the brand is known for is its men's t-shirt collection which is trendy and edgy. Jacamo t-shirts aim to provide you comfort and a unique style of your own, no matter what your age or background is.
Another great thing about Jacamo men's t-shirts is that they are versatile and can be dressed up or down depending on the occasion. This versatility makes this apparel a great addition to any wardrobe, as it can be worn in a variety of situations and settings.
In addition to their high-quality materials and versatile styles, Jacamo t-shirts are also affordable, making them accessible to a wide range of customers. Whether you're on a budget or simply looking for great value, Jacamo t-shirts are a smart choice that won't put a dent in your bank account. 
Why are Jacamo T-shirts so Popular?
One of the main reasons why Jacamo t-shirts are so popular is because they are made from high-quality materials. The brand uses a variety of fabrics, including cotton and polyester blends, to create t-shirts that are soft, durable, and long-lasting. This means that Jacamo t-shirts are not only comfortable to wear, but they also hold up well over time, making them a great investment for your closet.
Jaacomo t-shirts also come in a wide range of designs, making them more accessible for folks with  different styles. Whether you're looking for a simple classic t-shirt or something with a bit more flair, Jacamo has t-shirts that will suit your needs. Some of the most popular styles of Jacamo t-shirts include graphic tees, plain t-shirts, and polo shirts, all of which are available in a range of colors and sizes.
Check Out Top 5 Jacamo T-shirts That You Don't Want to Miss:
1. Crew Neck T-shirt Long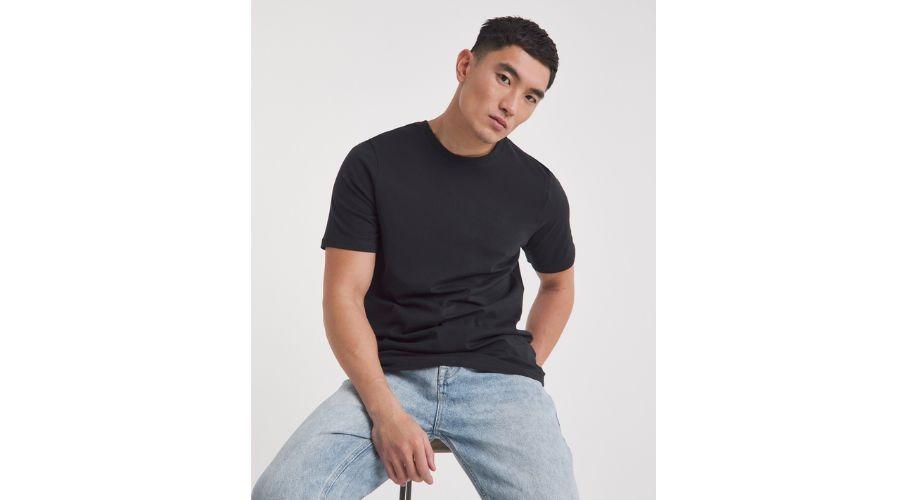 One of the most significant benefits of the Crew Neck T-shirt Long from Jacamo is its versatility. This t-shirt can be worn in a variety of situations, from casual outings to more formal events. Its long design is perfect for layering under a jacket or sweater, while its crew neck adds a touch of classic style. It can be paired with jeans, shorts, or dress pants, making it an essential piece in any man's wardrobe.
Another benefit of this T-shirt is its comfort. Made from high-quality materials, the Crew Neck T-shirt Long from Jacamo is soft and breathable, making it perfect for wearing on hot summer days. The long design also ensures that it stays in place, so there's no need to worry about it riding up or bunching up during the day. The T-shirt is also available in a range of sizes, from small to 5XL, making it accessible to men of all sizes.
---
2. Mr Eggs Graphic T-shirt Long
Jacamo T-shirts are known for their excellent quality and durability, and the Mr Eggs Graphic T-shirt Long is a perfect example of this. Made from premium quality cotton, this t-shirt is incredibly comfortable to wear and feels soft against the skin. 
The fabric is breathable and lightweight, making it an ideal choice for hot summer days or casual outings. The t-shirt also features a crew neckline and short sleeves, making it a perfect choice for layering or wearing alone.
The Mr Eggs Graphic T-shirt Long has a unique and trendy design that sets it apart from other graphic t-shirts on the market. The cartoon character Mr Eggs is printed on the front of the t-shirt, giving it a playful and fun vibe. It's vibrant and colorful, adding a pop of color to any outfit. The print is also durable and long-lasting, ensuring that the t-shirt will look great even after multiple washes.
---
3. Cut and Sew T-shirt Long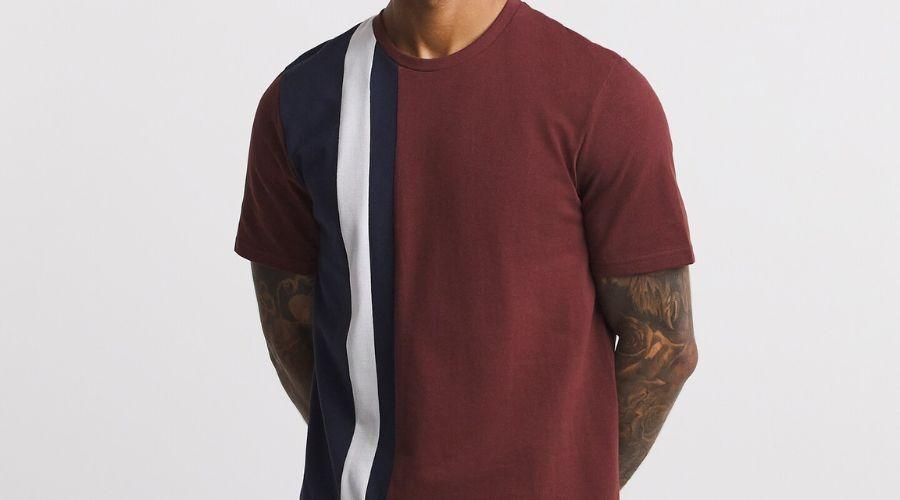 The Cut and Sew T-shirt Long from Jacamo is made from high-quality material, ensuring that it is durable and long-lasting. Thet-shirt features a classic design with a crew neckline and short sleeves, making it a versatile piece of clothing that can be worn in a variety of different settings.
One of the key features of the Cut and Sew T-shirt Long is its unique cut-and-sew design. This design gives the shirt a distinctive look, with contrasting panels and stitching that add visual interest to the garment. The panels are strategically placed to accentuate the chest and arms, creating a flattering silhouette.
---
4. LA Graphic T-shirt
Jacamo's LA Graphic T-shirt is a fresh and trendy choice for men this season. The t-shirt rocks a classic graphic design and will make for a great casual men's look. For an easy and edgy look, pair it with some chinos or jeans and you are good to go. 
The LA Graphic T-shirt is one of Jacamo's long t-shirts with a premium cotton fabric that's soft, breathable, and durable. It is designed to last in your wardrobe, with reinforced seams and a comfortable fit that retains its shape wash after wash. 
---
5. Whiskey Graphic T-shirt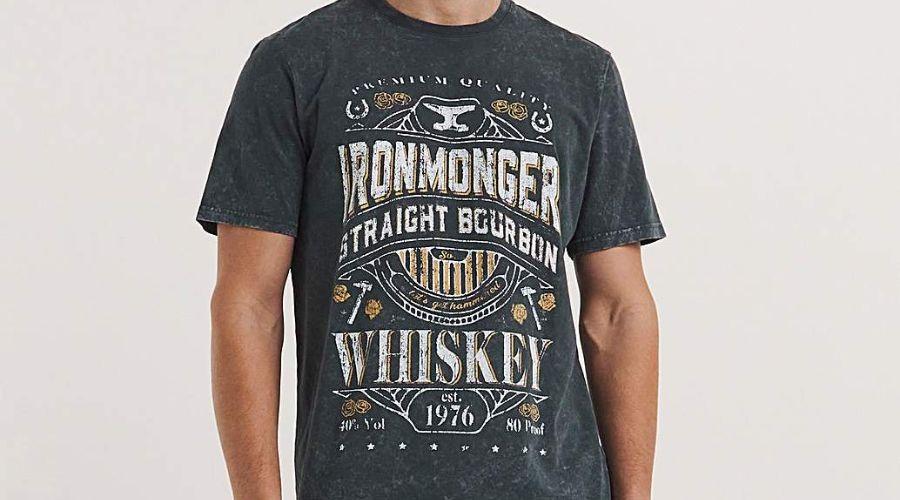 Whiskey Graphic T-shirts have become increasingly popular in recent years, as they offer a stylish and trendy way to express one's love for this classic alcoholic beverage. Jacamo has a special hold on this style in the market as it offers a wide range of whiskey graphic t-shirts, also known for its high-quality and stylish men's clothing.
Jacamo's Whiskey Graphic T-shirts feature bold and eye-catching designs that prominently feature the whiskey theme. From vintage-inspired designs to modern and minimalist styles, there is a Jacamo t-shirt to suit every taste.
---
Conclusion
Overall, Jacamo t-shirts are an excellent choice for anyone looking for high-quality, versatile, and affordable clothing. Whether you're dressing up for a special occasion or just looking for something comfortable to wear around the house, Jacamo t-shirts are sure to meet your needs. So why not give them a try and see for yourself why they are so popular among men of all ages and backgrounds? For more information, visit Trending Cult.
FAQ's