For over eight decades, Marvel Comics has captivated readers around the world with its remarkable roster of superheroes, fantastical storytelling, and the groundbreaking universe. Since its inception in 1939, Marvel has become synonymous with thrilling narratives, complex characters, and extraordinary powers that have transcended the pages of comic books to permeate popular culture in movies, television series, and beyond. As a creative powerhouse, Marvel Comics has inspired generations of fans, weaving intricate narratives that explore the depths of human nature, celebrate diversity, and ignite our collective imagination. Join us as we embark on a journey through the rich tapestry of Marvel Comics, where ordinary individuals transform into extraordinary heroes, and the boundaries of possibility are constantly shattered. 
List of Marvel Comics to Enjoy Your Weekend
1. Marvel Comics 1000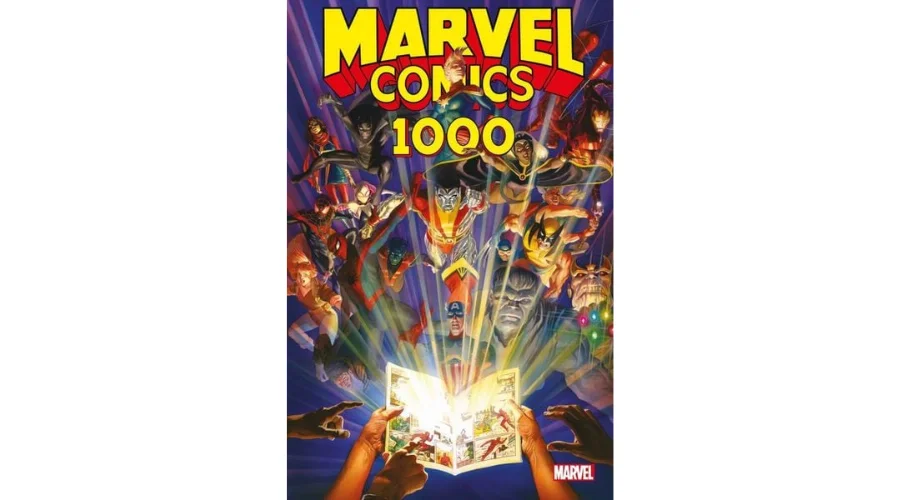 Marvel Comics 1000 is a monumental celebration of Marvel's rich history, showcasing a remarkable compilation of stories that pay homage to the extraordinary legacy of the Marvel Universe. This unprecedented comic book extravaganza brings together a star-studded cast of acclaimed writers and artists, who each contribute their unique vision to create an epic narrative spanning the vast reaches of Marvel's universe.
With each page turned, fans encounter beloved heroes like Spider-Man, Iron Man, Captain America, Thor, and the X-Men, as well as a multitude of lesser-known but equally fascinating characters from Marvel's extensive roster. These vignettes delve deep into the essence of what makes each hero unique, exploring their personal journeys, triumphs, and the indomitable spirit that fuels their heroic deeds.
Furthermore, Marvel Comics 1000 serves as a tribute to the passionate readers and fans who have stood by Marvel throughout the years.
---
2. Star Wars Marvel Comics Collection
The Star Wars Marvel Comics Collection is a treasure trove of captivating adventures set within the beloved Star Wars universe. This definitive compilation brings together an impressive array of Marvel's Star Wars comic book series, presenting an immersive journey for fans and newcomers alike.
Within the pages of this collection, readers have transported to a galaxy far, far away, where epic battles between the forces of good and evil unfold against the backdrop of a sprawling space opera. From iconic characters like Luke Skywalker, Princess Leia, and Han Solo to fan-favourite heroes and villains such as Darth Vader, Boba Fett, and Yoda, the entire pantheon of Star Wars legends is brought to life through vibrant artwork and compelling storytelling.
The Marvel Comics collection delves into unexplored corners of the Star Wars universe, offering exciting expansions to the overall narrative.
---
3. Marvel Avengers Friends Book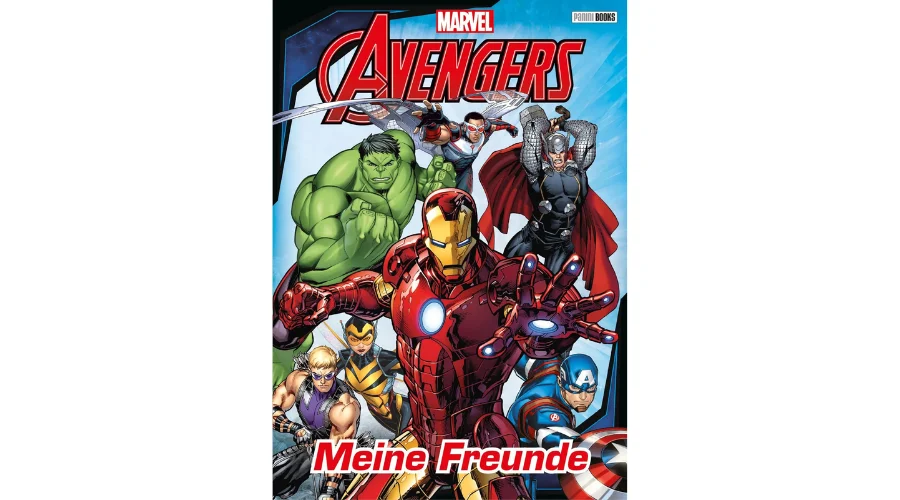 The Marvel Avengers Friends Book is a delightful and heartwarming tale that brings together Earth's mightiest heroes in a charming adventure designed for young readers. This enchanting book celebrates the power of friendship and teamwork while introducing children to the iconic characters of the Marvel Avengers.
In this colourful and engaging story, young readers join the Avengers—Iron Man, Captain America, Thor, Hulk, Black Widow, and Hawkeye—as they embark on a special mission to save the day. But this time, their mission is not just about defeating villains; it's about discovering the true value of friendship.
As the Avengers encounter challenges along their journey, they learn the importance of cooperation, trust, and supporting one another.
---
4. Marvel Black Widow
Marvel's Black Widow takes centre stage in an exhilarating tale of espionage, action, and personal redemption. This thrilling comic book series showcases the enigmatic Natasha Romanoff, known as Black Widow, as she navigates a dangerous world of intrigue, betrayal, and her own haunting past.
In this high-octane adventure, readers are introduced to the complex and resilient character of Black Widow. Trained as a highly-skilled spy and assassin, Natasha Romanoff embarks on a perilous mission, using her exceptional combat skills, intellect, and resourcefulness to outwit her enemies and uncover the truth.
As Black Widow's story unfolds, readers delve into her intricate past, exploring the events and choices that have shaped her into the formidable Avenger she has become. Her journey takes her across the globe, from dark alleyways to high-stakes heists, as she confronts her own demons and seeks redemption for her past actions.
---
5. Marvel Spider-Man Friends Book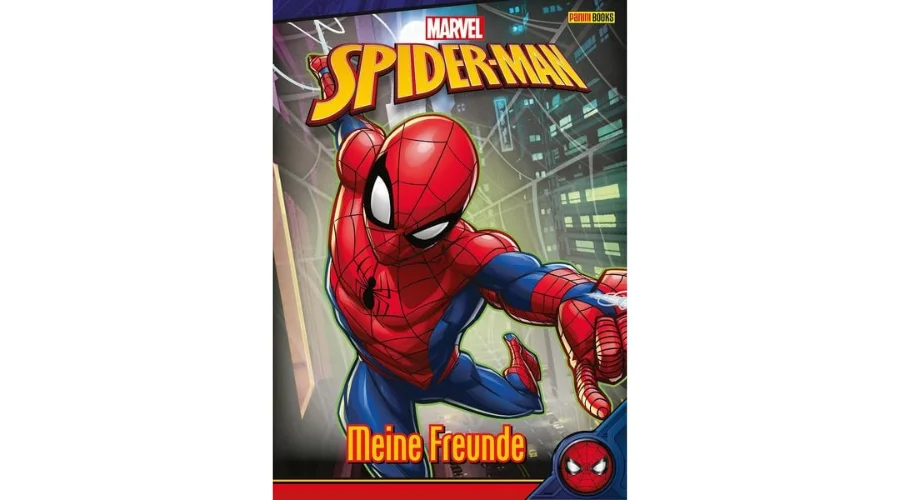 The Marvel Spider-Man Friends Book is an exciting and heartwarming adventure that brings together the beloved web-slinger and his closest allies in a delightful story designed for young readers. This engaging book celebrates the power of friendship while introducing children to the iconic characters of the Marvel Spider-Man universe.
In this colourful and action-packed tale, young readers join Spider-Man, the friendly neighbourhood hero, as he teams up with his trusted friends and allies to protect the city from various threats. Together with characters like Mary Jane Watson, Miles Morales, Gwen Stacy, and others, Spider-Man faces challenges, solves mysteries, and learns important lessons about teamwork and loyalty.
As Spider-Man and his friends swing through the pages, children will be captivated by the vibrant illustrations that bring the exciting world of Marvel Spider-Man to life.
---
Conclusion
From the early days of Spider-Man's web-slinging escapades to the cosmic battles of the Guardians of the Galaxy, Marvel Comics has provided a canvas for creators to explore the depths of heroism, morality, and the human condition. Its characters have become icons, inspiring generations with their courage, resilience, and relatable struggles.
Marvel's impact extends far beyond the comic book medium, permeating popular culture through blockbuster movies, television series, merchandise, and a passionate fanbase that spans the globe. If you want to buy Marvel comics at the best price, then visit the official website of Thalia DE. For more information, visit Trending Cult. 
FAQs